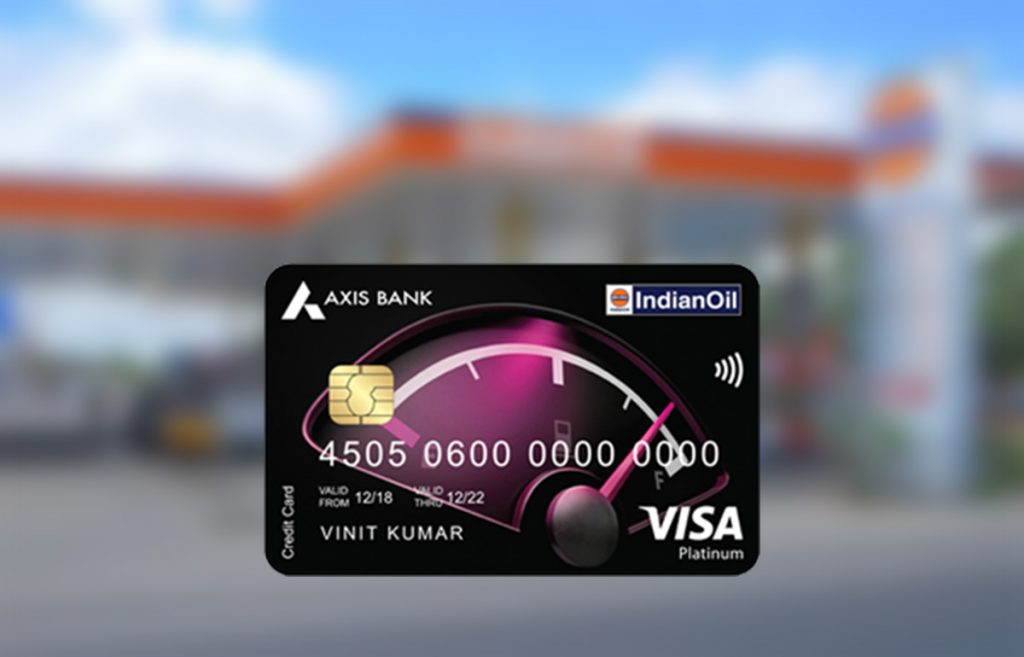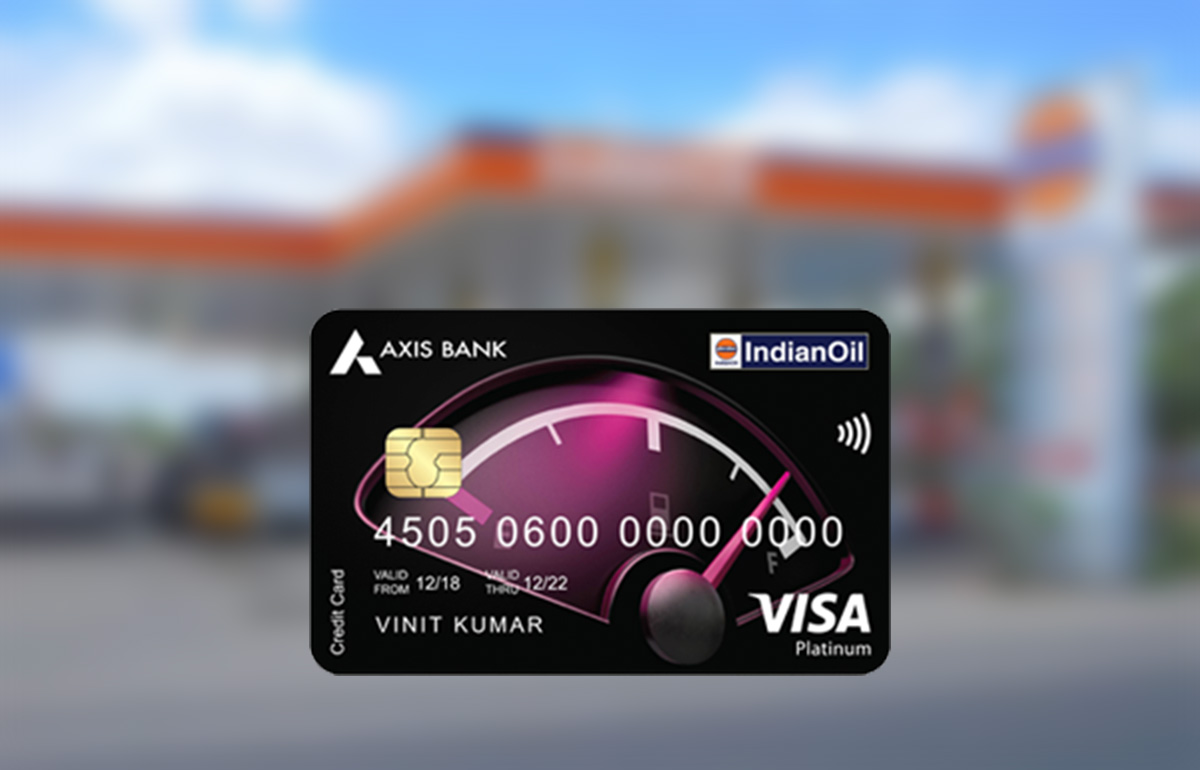 Axis Bank has a co-branded fuel credit card in partnership with Indian Oil Corporation Ltd, powered by Visa. The card not only gives handsome return on fuel spends, but also a decent return on online spends. Here's the detailed review of the Axis Bank Indian Oil Credit Card.
Overview
| | |
| --- | --- |
| Type | Fuel Credit Card |
| Reward Rate | 0.2% – 4% |
| Annual Fee | 500 INR+GST |
| Best for | IOCL Spends |
| USP | Simple rewards system |
Compared to all other fuel credit Cards in the India, Axis Bank Indian Oil Credit Card is a pretty decent credit card if your fuel spends are in the range of 5000 INR a month.

*** Now as Lifetime FREE Card (for a Limited Period) ***
Joining Fees
Joining Fee
Rs.500+GST
Welcome Benefit
100% Cashback on "fuel spends" in first 30 days,
Upto Rs.250
Renewal Fee
Rs.500+GST
Renewal Fee Waiver
On annual spends of Rs.50,000
Your joining fee is only partly offset by the welcome benefit. While that's a disappointment, you will be okay with that after looking into the rewards that this card has to offer.
Rewards
| Spend Type | Rewards | Max Cap / month |
| --- | --- | --- |
| IOCL Spends | 20 Points / 100 INR (4%) | 1000 Points |
| Online Spends | 5 Points / 100 INR (1%) | – |
| Offline Spends | 1 Point / 100 INR (0.2%) | – |
1 Edge Reward Point = 0.20 INR (if used for vouchers)
Max. fuel spends per month = 5000 INR (with benefit)
Max. annual benefit = 2400 – 340 (partial joining fee) = 2060 INR (if you spend 5K INR every month)
Net annual gain = 3.4%
While 4% return on IOCL spends may seem generous, its actually not, as you can only get 3.4% max in a year and that too if you max out 5k/m spend every month.
This is possible by giving very poor offline spends. The idea is that those who swipe at fuel station is highly likely to spend offline as well and hence they manage the difference.
1% return on online spends is decent for a card of this type and fee range.
But of-course, if you have other super premium credit cards like Axis Magnus, then your reward rate would be much higher because of the potential value that can be derived from points transfer partners.
Features & Benefits
Fuel Surcharge Waiver: 1% (Spend Range: Rs.100-Rs.5000 p.m.)
Bookmyshow: Get 10% off up to Rs 100 on your transaction with your IndianOil Axis Bank Credit Card
The card is designed in such a way that it makes sense to get it if you use it "only for fuel" with spends in the range of Rs.4000 – Rs.5000 a month, with which you'll also get annual fee waiver.
If not, you'll need to spend the remaining amount offline/online for waiver which will reduce your overall return on spend. But not poor though.
Bottomline
Its a decent credit card that rewards you good on fuel & online spends as edge rewards, which means easier redemptions too.
However, I generally suggest to stay out of any fuel credit cards as not all IOCL fuel stations are properly marked as IOCL internally, so you may not get the accelerated rewards as expected. This is the major issue with any fuel credit card in India.
But if you wish to give it a try, no harm in doing that, as it's anyway a lifetime free credit card at the moment.
What's your take on the new Indian Oil Axis Bank Credit Card? Feel free to share your thoughts in the comments below.