HDFC Bank recently launched a new co-branded fuel credit card in partnership with  Indian Oil Corporation Ltd and Visa. With this card, you not only get decent return on fuel, but also on many other categories. Let's have a quick look into the review.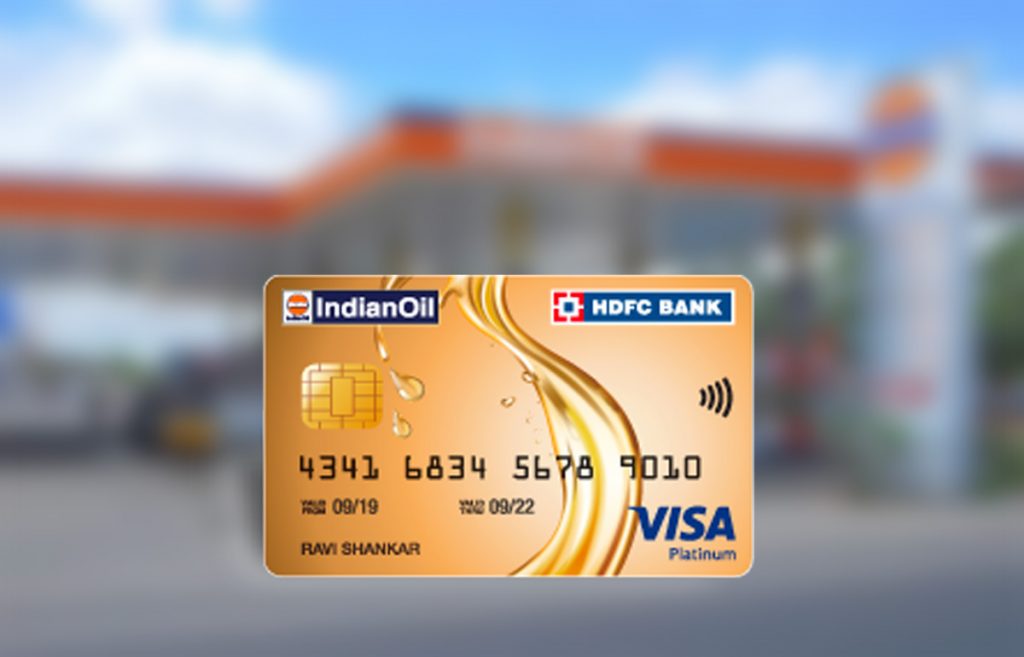 Joining Fees
Joining/Annual Fee: Rs.500+GST (Renewal fee waived on Rs.50k Spend)
Welcome Offer: You can earn up to 250 Fuel Points p.m. for the first 6 months (instead of usual 150 points).
Rewards
IOCL Fuel Spends: 5% (upto 150 fuel points p.m)
Grocery Spends: 5% (upto 150 fuel points p.m.)
Bill Payments: 5% (upto 150 fuel points p.m.)
As you see 5% return is very good and multiple categories giving you 5% is also very good, but the monthly limits on each are way too low.
Features & Benefits
Fuel Surcharge Waiver: 1% (Up to Rs. 250 per billing cycle, transaction value to be min. Rs.400)
XTRAREWARDS: The Fuel Points you collect can be redeemed towards IndianOil XTRAREWARDS Points (XRP) Redeem XRP for free fuel at over 20,000 participating IndianOil Petrol Pumps across India. [1 FP = 3 XRP; 1 XRP = Rs. 0.32]
Fuel Points validity: Fuel Points are valid only for 2 years from the date of accumulation
Bottomline
CardExpert Rating: 3.5/5 [yasr_overall_rating]
While 5% returns on fuel/grocery/bills are good, dealing with low max. cap. is a time consuming stuff. Then comes the redemption which appears to be complex as well. But if your monthly spends on above categories are anyway under Rs.3000, and if your nearby IOCL fuel station supports easy redemption, this may still work for you.
If not, you may rather have a look at the newly launched Axis Bank Indian Oil Credit Card which is also similar but have a slightly upper cap on fuel.
So its overall a rewarding card for beginners who are OKAY in dealing with the restrictions. Even-though the upper caps are in line with the spends of a typical entry-level credit card user, I wish it has high max. cap. for premium cardholders to make use of it as well.
What's your take on the new HDFC Bank Indian Oil Credit Card?