It looks like RBL Bank is in love with Bookmyshow as they already had 2 cards for movies: Initially they launched Fun+ card which was then replaced with Movies and More card and now they've come up with a 3rd variant which is called Popcorn credit card, the name though 😀
The major difference between the previous variants and this is that this one is primarily dedicated for Bookmyshow Movie benefit alone and so better rewards. Here's a quick review of the RBL Bank popcorn credit card.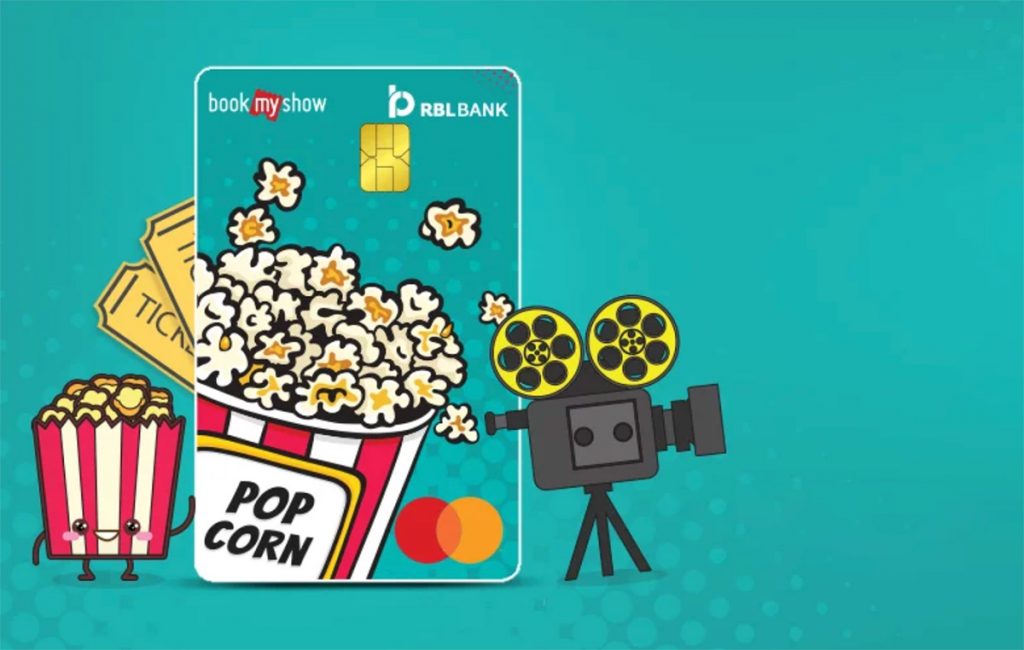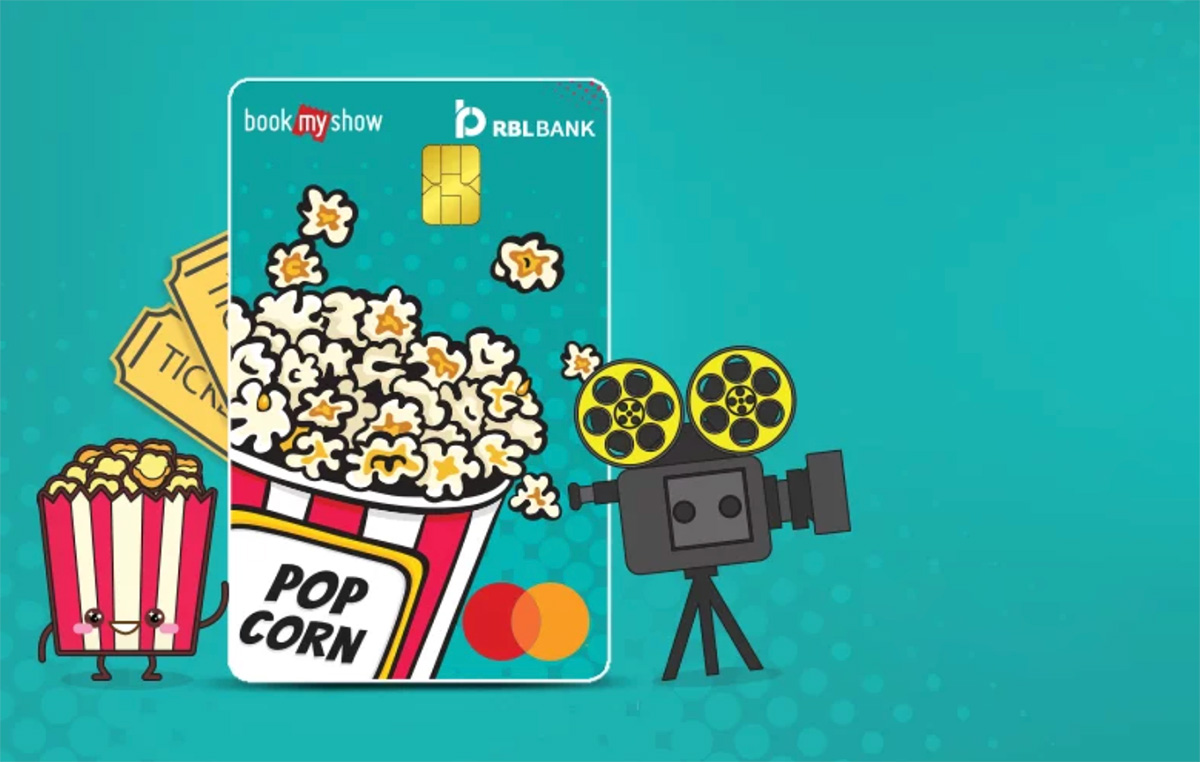 Joining Fees
Joining/Annual Fee: Rs.1000+GST (Renewal fee waived on Rs.50k Spend)
Welcome Benefit: 4 movie tickets up to Rs. 1,000 at BookMyShow!
While they haven't mentioned anything on reversal of annual fee, ideally they reverse the fee on 1.5L spends, not sure if this card is excluded from that usual criteria.
Also not sure if the welcome benefit is applicable on renewal. If not, it maynot be worth it. (will update on this shortly)
Rewards
Monthly Movie Offer: 2 free movie tickets (Value: Upto Rs.250*2=Rs.500)
Spend Requirement: Rs.5,000 in a "billing month"
Reward Rate: 10% (Eff. Reward Rate: ~5%)
Even though 10% reward rate sounds amazing, remember that you anyway get the Bookmyshow Buy1 Get1 offer with many credit & debit cards. So considering that, you get only ~5% return with this card, though that's very generous too.
But most of the time you won't "exactly" use the Rs.250/ticket amount, hence that further reduces the reward rate a bit, yet still good.
Features & Benefits
Weekly cashback: Surprise Cashback Up to Rs. 250 every week, with assured cashback of Rs. 25
Fuel Surcharge Waiver: Up to Rs. 100 p.m (applicable on transactions between Rs. 500 and Rs. 4,000)
Bottomline
Cardexpert Rating: 4/5 [yasr_overall_rating]
This is definitely an amazing credit card for movies as it comes with generous 5%-10% return on spend. That said, its important to note that you do not get any other regular rewards, instead that's replaced with the new concept called "Weekly Cashback" which is interesting.
Its obvious that you could expect high cash backs every week if your spends are higher. Will have to explore this hands on to see how much % they're giving away.
Overall its undoubtedly a great card for movie buffs at-least for the first year. Hoping to see more such generously rewarding credit cards from RBL bank.
What's your thoughts on the new RBL Bank Popcorn Credit Card?