Here are some of the credit & debit card offers for the month of December 2019. Some of them are there since Nov and some of them are valid till March 2020 as well. Here's are the list of worthy offers that you can make use of.
1. ICICI – 5% Cashback on International Spends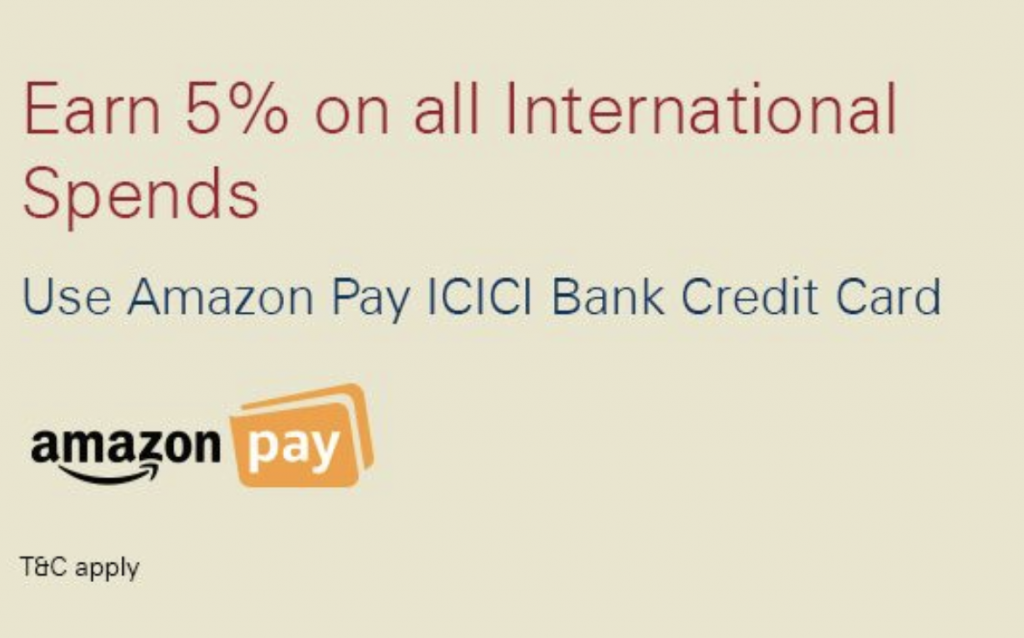 Offer: Save 5% on all International Spends on Amazon Pay ICICI Bank Credit Card
Validity: Dec 10, 2019 to Feb 10, 2020
Fulfilment: 1% reward points as Amazon Pay balance in monthly statement and 4% as statement cashback / 4% cashback will be credited by Feb 10, 2020 for offer availed during Dec 10, 2019 to Jan 10, 2020 and by March 10, 2020 for offer availed during Jan 10, 2020 to Feb 10, 2020
A wonderful offer if you don't have access to HDFC super Premium credit cards. You save net ~0.5% on forex spends which is an awesome # on a entry-level card.
2. Citi – 2X Points on International Spends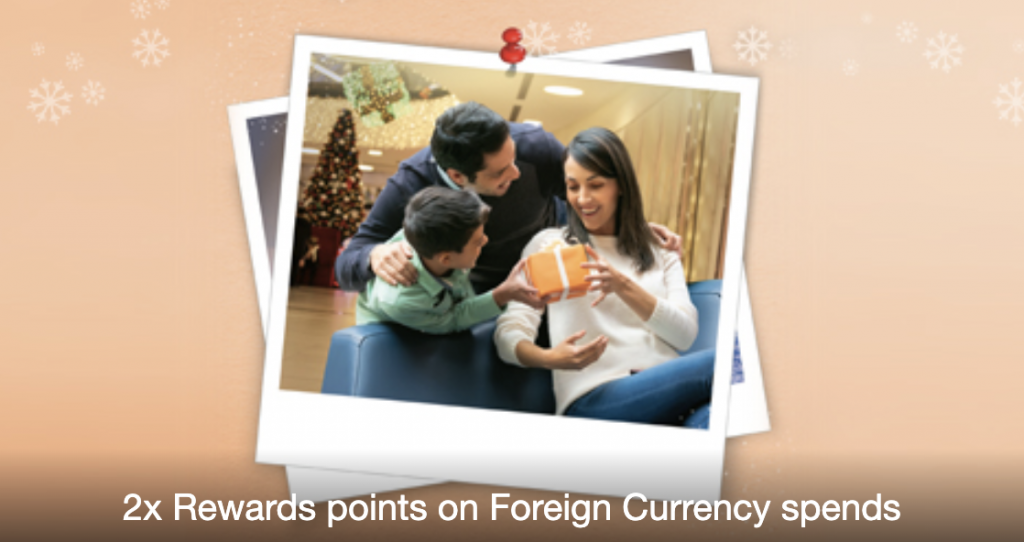 Offer: Get 2x rewards points on foreign currency spends with Citi on cumulative spends of Rs 1,00,000 (Non INR)
Validity: 15th Dec 2019 – 15th Jan 2020
Fulfilment: Within 90 days from the txn date
This is by far the most lucrative only and you get grand ~11.5% return (16% -4.5%) on citi prestige.
3. HDFC – 50% Cashback on Markup Fee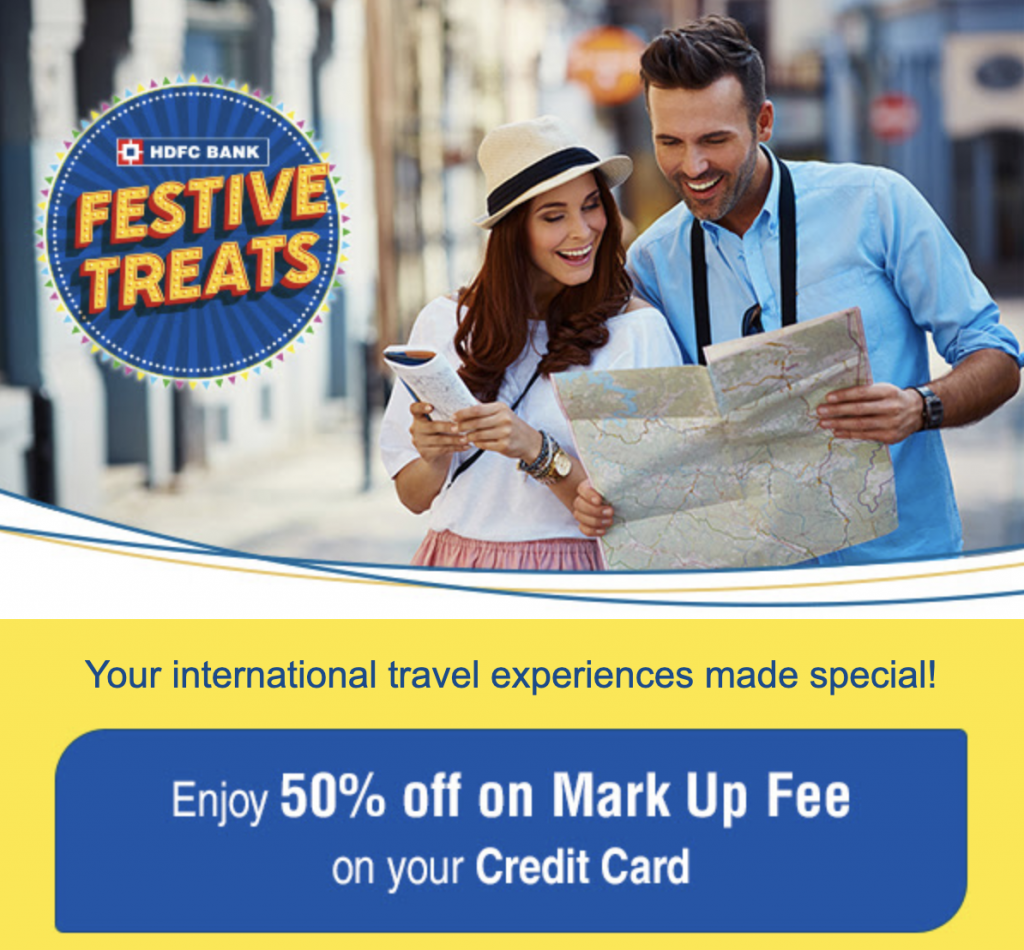 Offer: 50% Cashback on FCY Mark Up Fee
Max. Cap: Rs.1000
Type: Targeted, only for select cards that received communication
Validity: 1 December 2019 to 30 December 2019
Fulfilment: 31st march 2020
This is sent to very limited # it seems and as per my inference this goes to the a/c that didn't see any forex spend yet.
4. Axis – Vistara 2X Points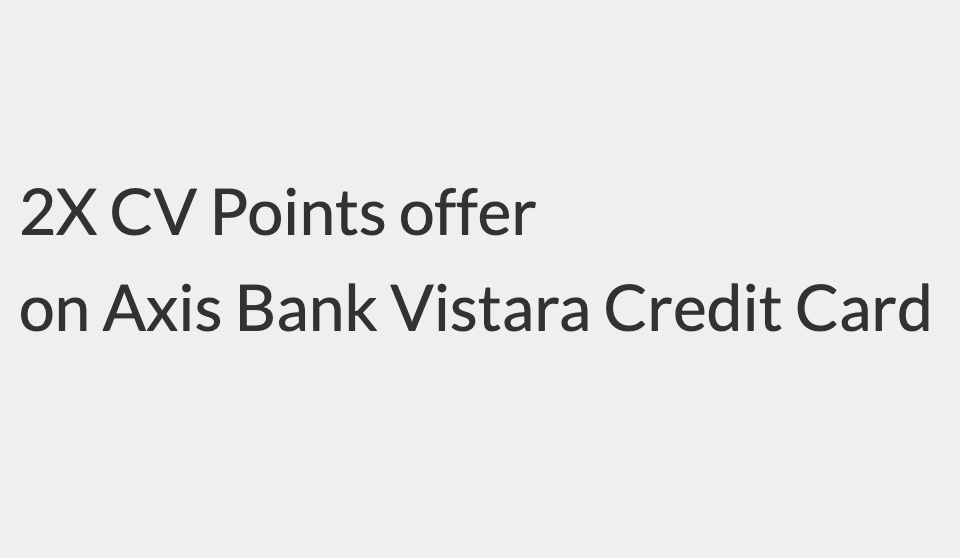 Offer: 2X Club Vistara Points on flight bookings using your Axis Bank Vistara Credit Card
Validity: 16th December 2019 and 15th February 2020
Fulfilment: within 90 days post offer end date
Not a great offer, would be happy if they had 3X or more, but you may like it if you fly vistara often.
5. HDFC – 5X Points Offer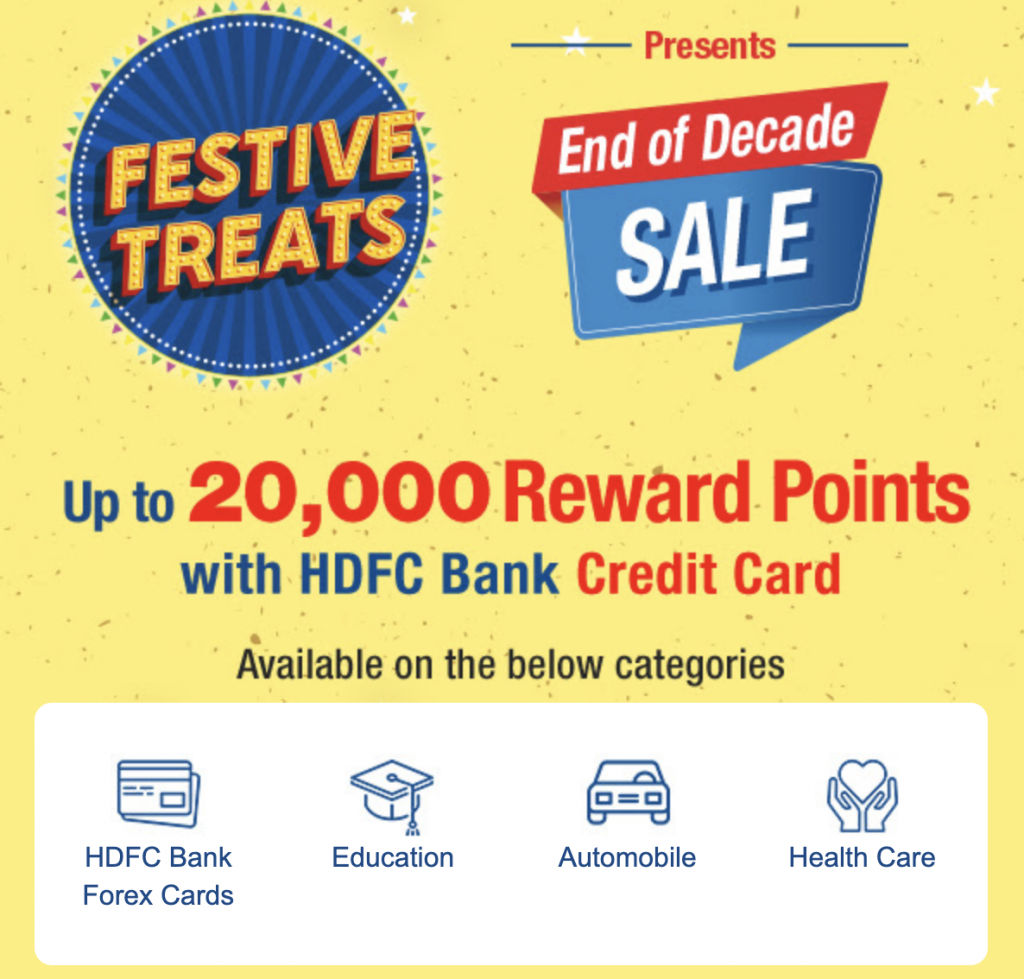 Offer: Get upto 20000 Rewards points every month on spends in Education, Healthcare, Automobile and HDFC Bank Forex Cards
Validity: 1st Dec 2019 – 31st March 2020
Type: Targeted, only for select cards that received communication
Fulfilment: within 90 working days from the end of the transaction month end date
The nice part of the promo is its there for 3 more months which is good to see from HDFC.
#6 ICICI – 10% Cashback Offer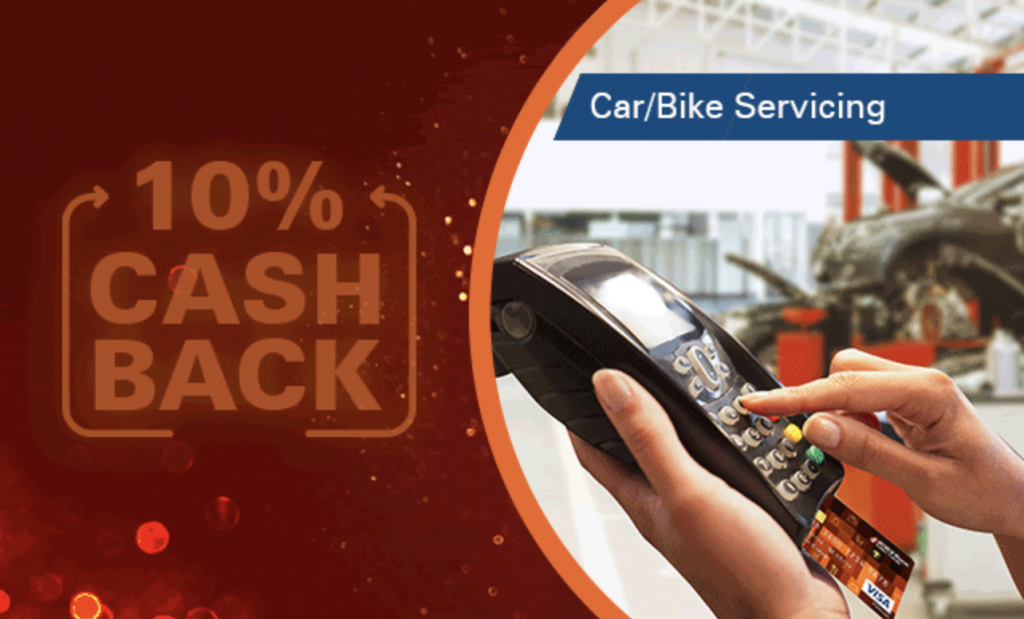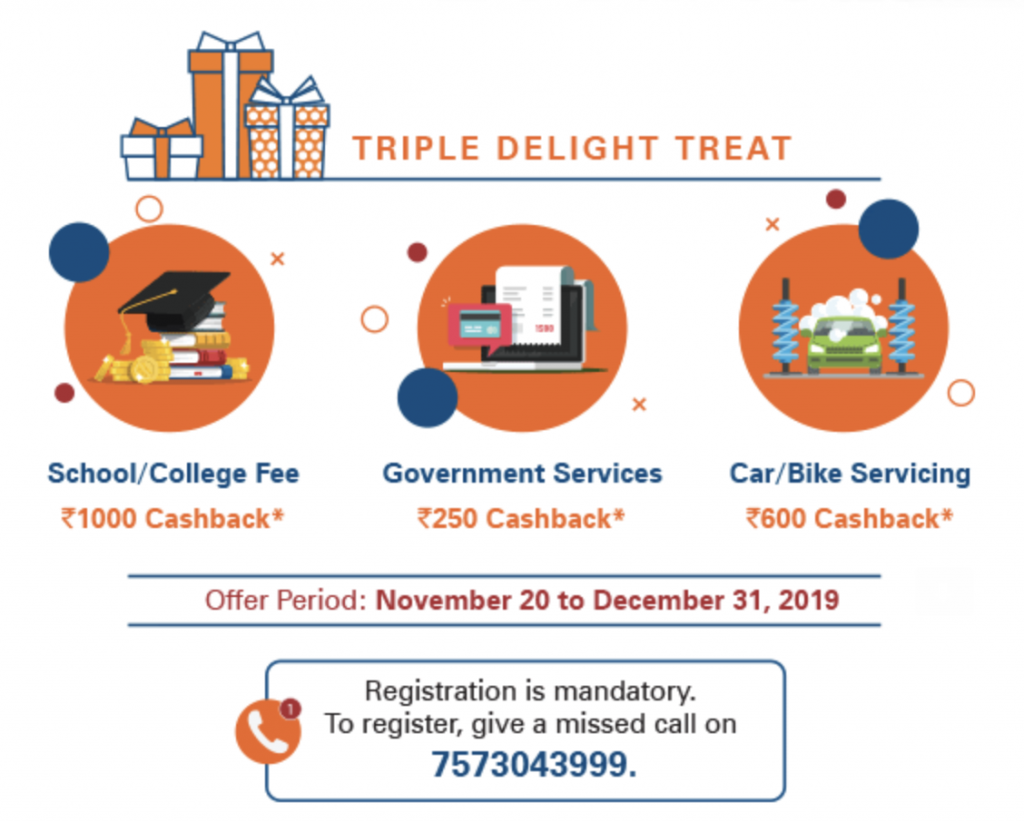 Offer: Enjoy 10 % Cashback for using ICICI Bank Debit Cards to pay on select spends as above
Validity: 20 November to 31 December 2019
Type: Targeted, only for select cards that received communication
Fulfilment: within 60 working days of the end of the offer period.
Registration is mandatory: To register, give a missed call on 7573043999
It looks like if you've privilege or above accounts as status code, you may get these good offers from ICICI and I'm not sure if they really limit it to those who received the communication, so you may give a try.
I still wonder why on earth ICICI is running these offers on Debit cards and few other offers on Internet banking (??!) and NOT on Credit cards! God knows what they're upto, hope they wake up soon.
And apart from these, you also have HDFC 5X Points offer on ALL insurance spends.
Bottomline
Its the holiday season and its good to see many credit card companies coming up with decent offers on international spends among other categories. I wish HDFC had 10X on intl spends which they had last year on Diners but looks like the golden days are over.
Anyway, which offer are you availing this December? Feel free to share your thoughts in the comments below.