RBL Bank has the habit of giving away Amazon Fire TV stick (or) Amazon Echo Dot every Diwali and this year too RBL has come up with a similar offer for select cardholders. Here are the all the details,
Offer Details
Offer: Spend Rs.XX and get Amazon Echo Dot (4th Gen)
Offer Period: 29 Sep 2022 to 26th Oct 2022
Offer Type: Spend linked, targeted offer.
Fulfilment: before 31st Dec 2022
The cost of this product is Rs.2250 INR on Amazon and so depending on your spend target, the reward rate would vary.
Most I know have received the target anywhere between 50K and 1L for the same product and if you've been spending high on the card already, chances of receiving the offer is less.
Here is a quick look at one such targeted offer on RBL Zomato Edition Credit Card that gives reward rate as good as 4.5% on the spend, apart from the paltry rewards on the card. Probably this is the only reason why anyone would use this card post devaluation.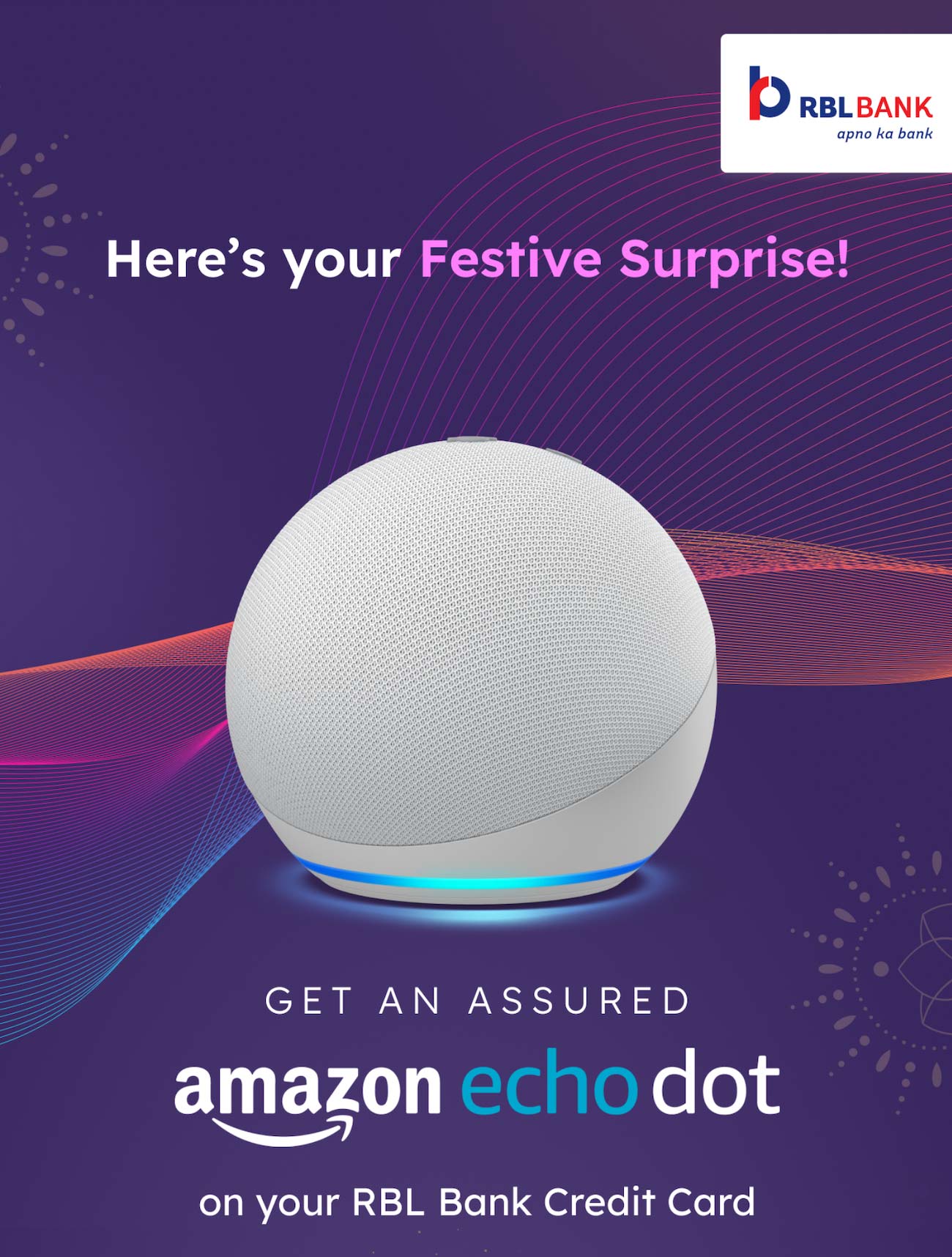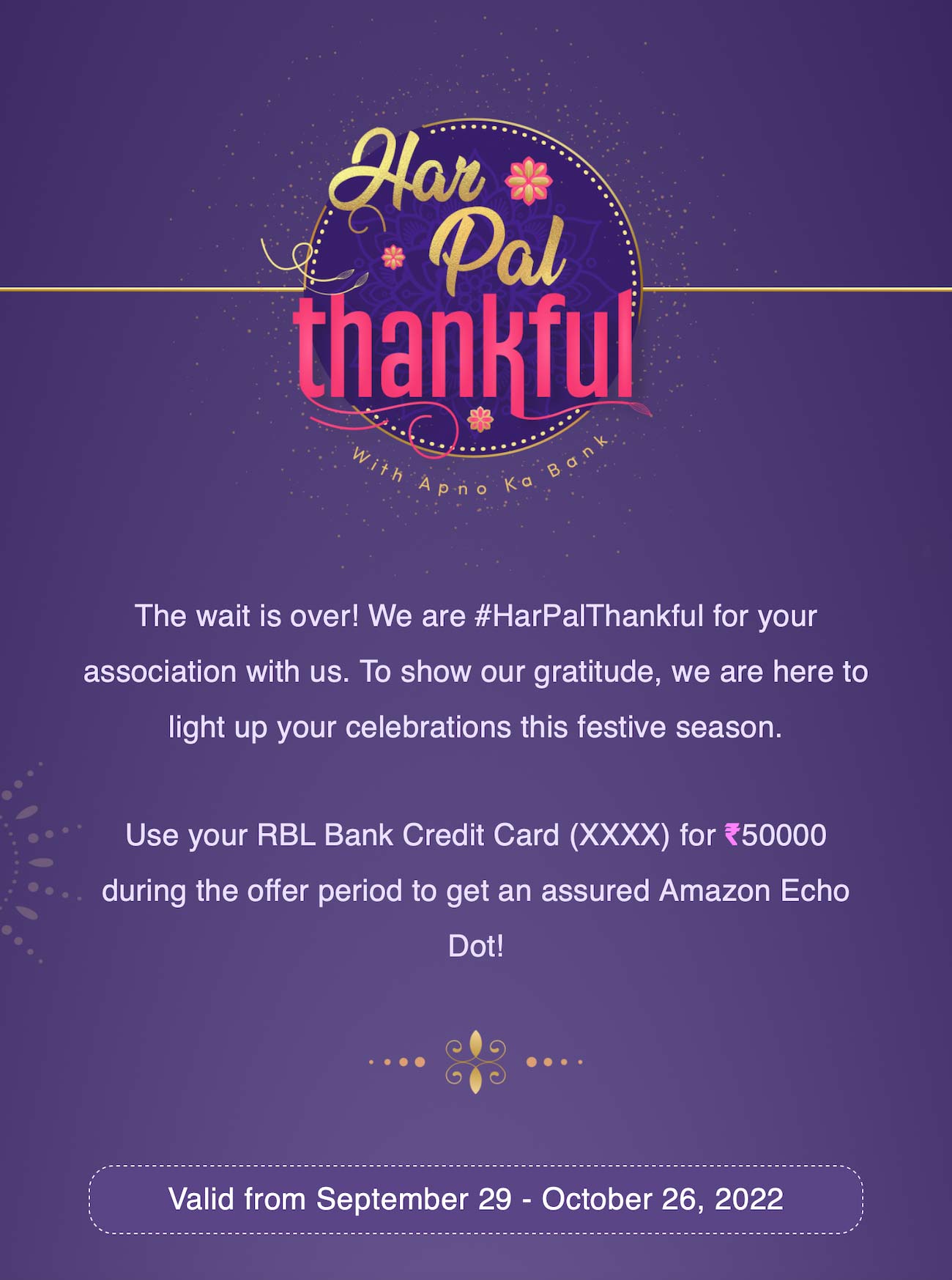 Final Thoughts
While it's good to see that RBL bank is sending Amazon Echo Dot's to their customers, it makes less sense to send the Echo Dot's every year. They might consider sending out Amazon Prime subscriptions (or) just Amazon Pay Voucher for that matter.
Anyway, something is better than nothing!
Update:
Confirmation SMS sent to eligible cardholders.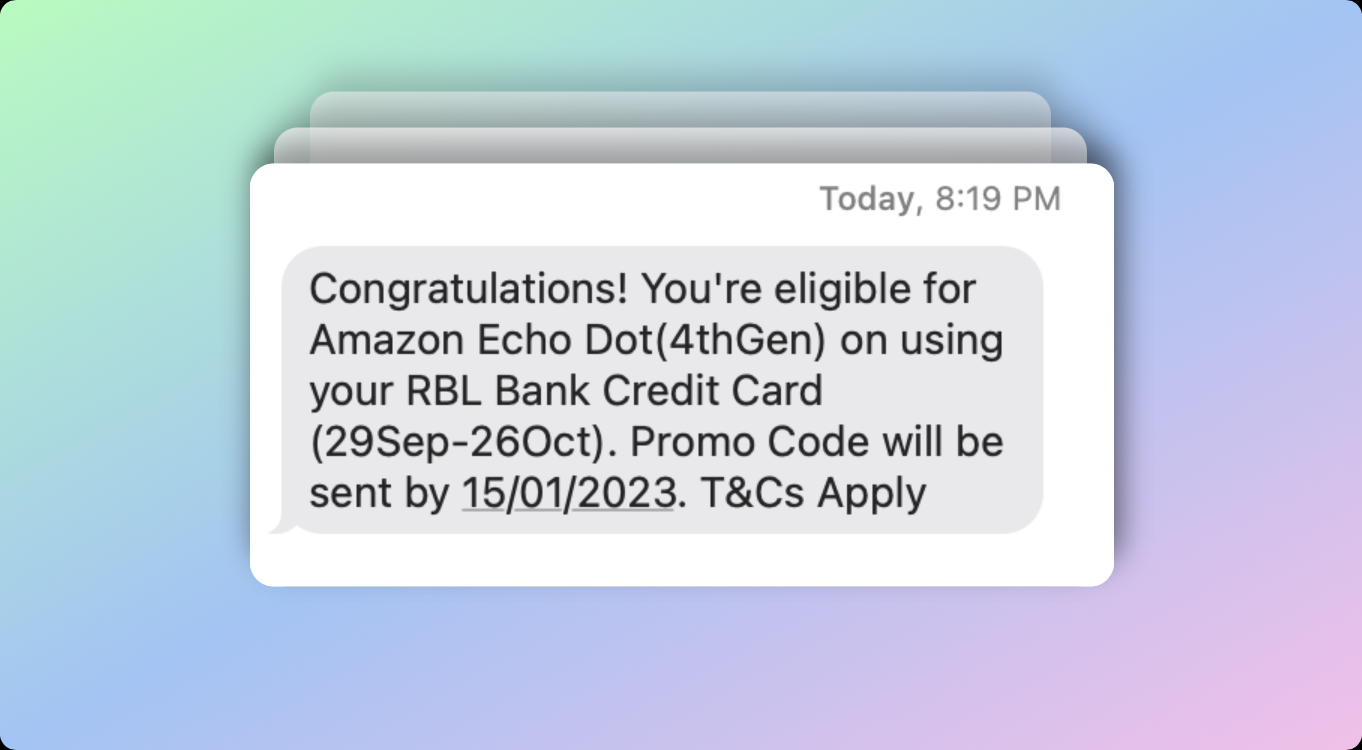 Have you received any offer on your RBL Bank Credit Card? Feel free to share your targets in the comments below.