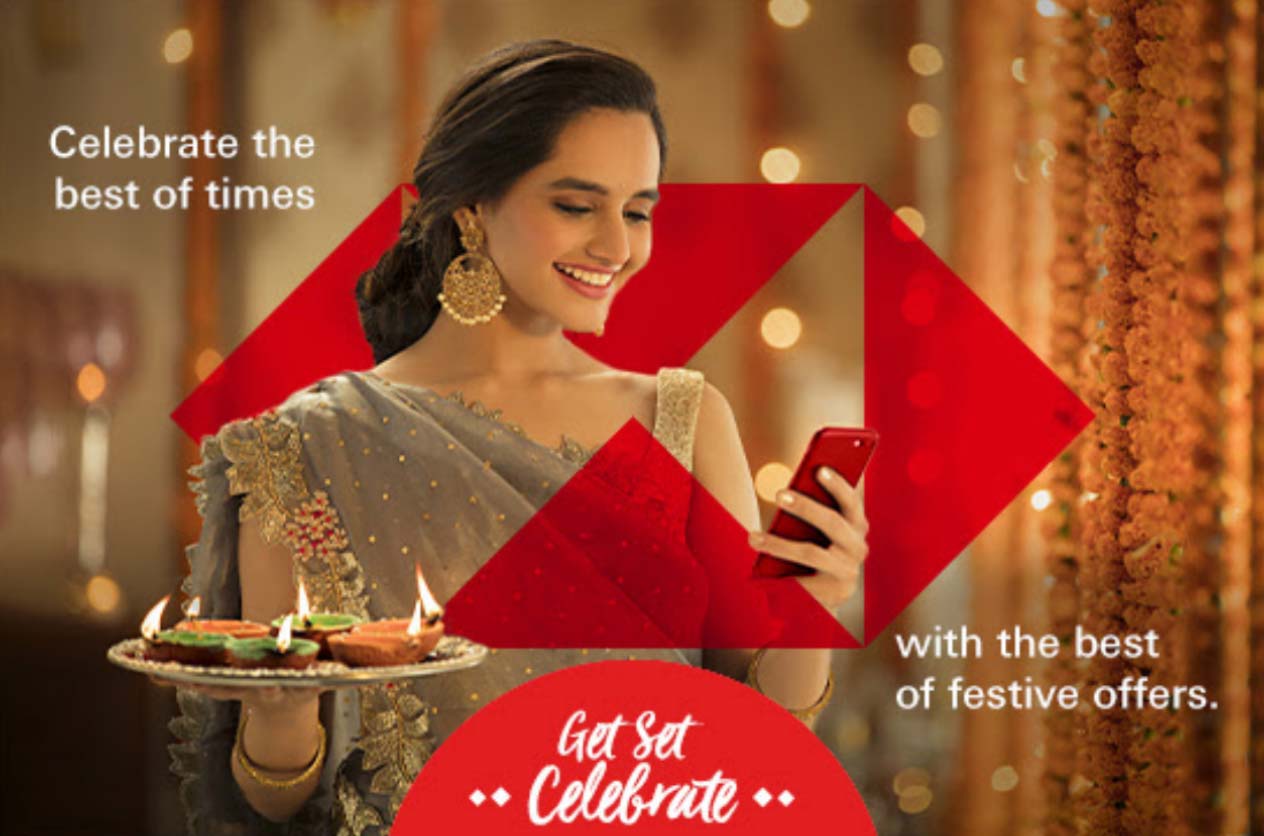 Just like most other credit card issuers, HSBC India too sends out these Diwali offers every year. While it's usually decent, this year they went quite aggressive and sent out amazing offers to their customers giving them an ability to grab iPhone/iPad (guaranteed) on credit card spends and even more. Here's everything you need to know,
Offer Details
Offer: Spend Rs.XX and get Voucher/cashback/product
Offer Period: 1st Oct 2022 to 10th Nov 2022
Offer Type: Spend linked, targeted offer with 3 different milestone targets
Excluded Spends: Insurance Spends
Fulfilment: before 10th Jan 2023
There are couple of variants under this offer and we know few of them so far, as below. Of-course you should have been targeted to be eligible for the offer.
Offer Variant #1
Target 1: iPhone 14 Pro on 20L spend (Reward Rate: 6.5%)
Target 2: 20K Taj voucher on 6L spend (Reward Rate: 3.4%)
Target 3: 3000 cashback on 75K spend (Reward Rate: 4%)
Offer Variant #2
Target 1: iPad Air 5th Gen on 15L spend (Reward Rate: 3.3%)
Target 2: 10K Taj voucher on 4L spend (Reward Rate: 2.5%)
Target 3: 3000 cashback on 125K spend (Reward Rate: 2.4%)
Final Thoughts
This is probably the first time in India where we're seeing a guaranteed offer for high value items, like an iPhone. This is a great move by the bank and hope others too someday get closer to the HSBC offers.
However, apart from the target #1, the reward rate on other targets are not attractive in 2022. Yet, these are lot better than MMT vouchers and Amazon Echo dots. So it's fine in a way.
Have you received the HSBC offer on your credit card? Feel free to share your thoughts in the comments below.