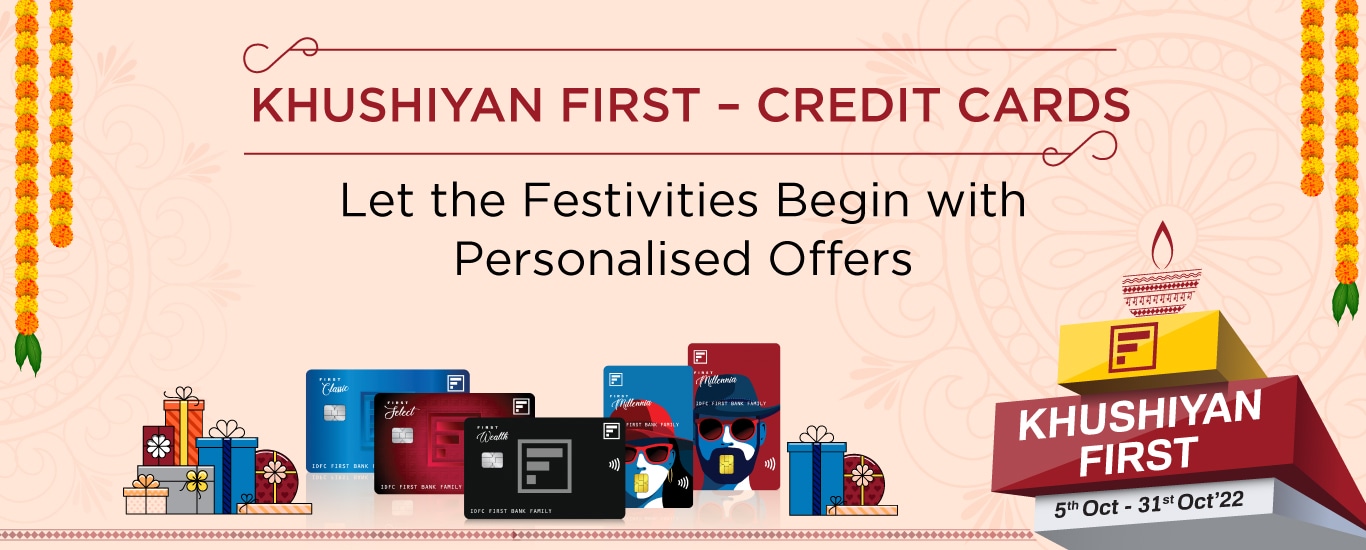 Just like most other banks, IDFC First Bank also has come with good set of credit & debit card offers during this festive season. Here's a quick look into the same,
Targeted Offer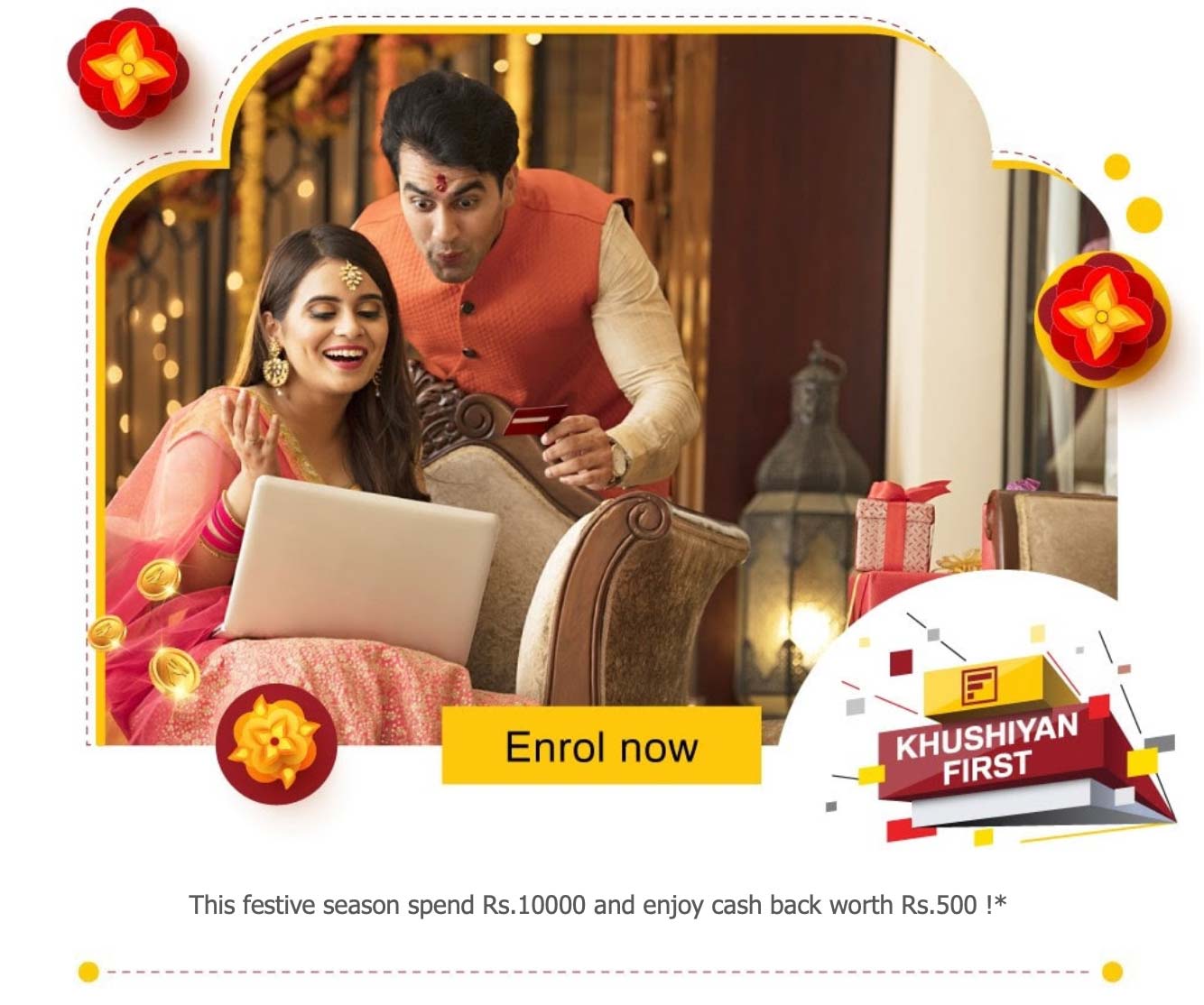 Offer: Spend Rs.XX on IDFC Credit Card and get vouchers/points worth Rs.YY
Offer Type: Spend linked, targeted offer.
Offer Period: 5th Oct, 2022 (after enrolling) to 31st Oct, 2022
Excluded Spends: Insurance, rent, fuel, wallet load
Fulfilment: before 30th Dec 2022
You need to enrol, as per the email you've received.
I've received the offer "Spend 10K INR and get 500 INR cashback" and that's probably because I hardly used the IDFC Wealth Credit Card recently.
Some have received 5K points offer, but not sure which is the highest offer variant among.
If you do the math, it's overall a decent gain on spend apart from the regular rewards.
Top Spender Offer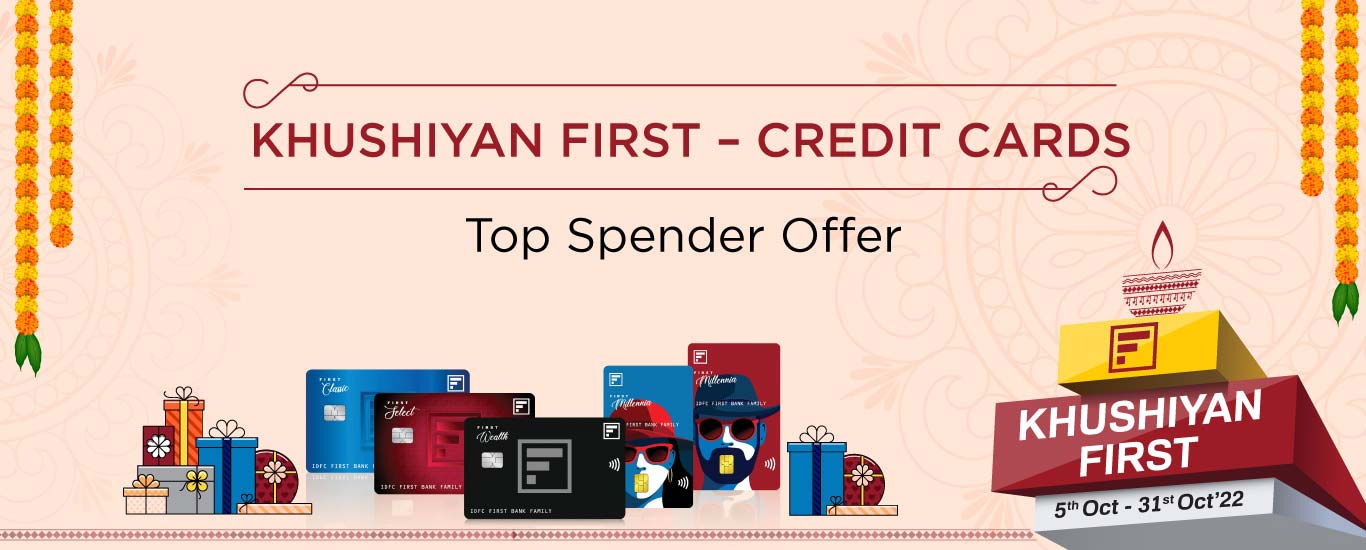 Offer: Be a top spender on IDFC Credit Cards and avail various gadgets, from iPhone 14 Pro to Apple Watch and more.
Offer Type: It says targeted offer but ideally most have received one.
Offer Period: 5th Oct, 2022 to 31st Oct, 2022 (daily/hourly winner dates are different though)
Spend restriction: Only personal spends are taken into account.
Excluded Spends: Insurance, rent, fuel, wallet load
Fulfilment: before 30th Dec 2022
You need to enrol, as per the email you've received.
The interesting part is that the top spender offers are separately run for respective credit card variants. So if you're holding entry level cards, it could be lot easier to win.
Further, it seems they might as well give away the prizes in the form of rewards or Cashback, as they wish.
That's good in a way, as IDFC rewards are anyway cash equivalent. Rewards ideally makes sense for the bank and I guess that's what they would be doing it, let's see.
Debit Card Offer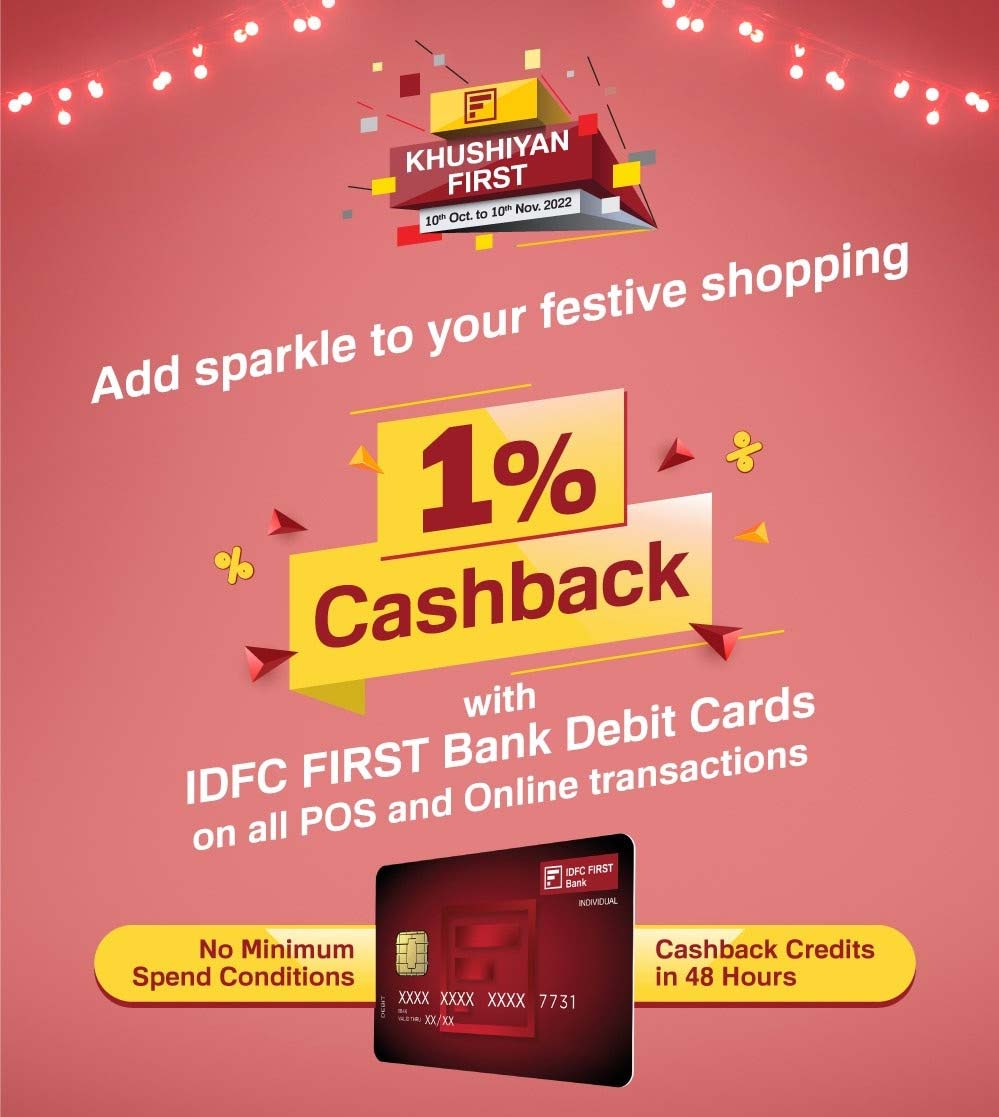 Offer: 1% Cashback on all spends (Online, POS & contactless)
Offer Period: 10th Oct, 2022 to 10th Nov, 2022
Max Cap: 2500 INR (2.5L Spend)
Excluded Spends: Wallet loads
Fulfilment: within 48 hrs of txn
That's a short & sweet offer on IDFC Debit cards, except that it's sort of trimmed compared to what we've seen before, still 1% is quite decent for a debit card.
Final Thoughts
While I'm not a fan of top spender offers, the way this offer is designed makes sense to give it a try, if you could.
Otherwise, the targeted offer on credit card is a decent one, though wish IDFC starts to come up with some premium & assured offers like that of Amex or Axis, perhaps better, hopefully in future.
That aside, it's nice to see the debit card offers continue to show up.
Just incase if you do not have IDFC Credit Cards, consider taking either IDFC Select or IDFC Wealth Credit Cards.
Have you received the targeted offer? What was the offer you got? Feel free to share in the comments below.