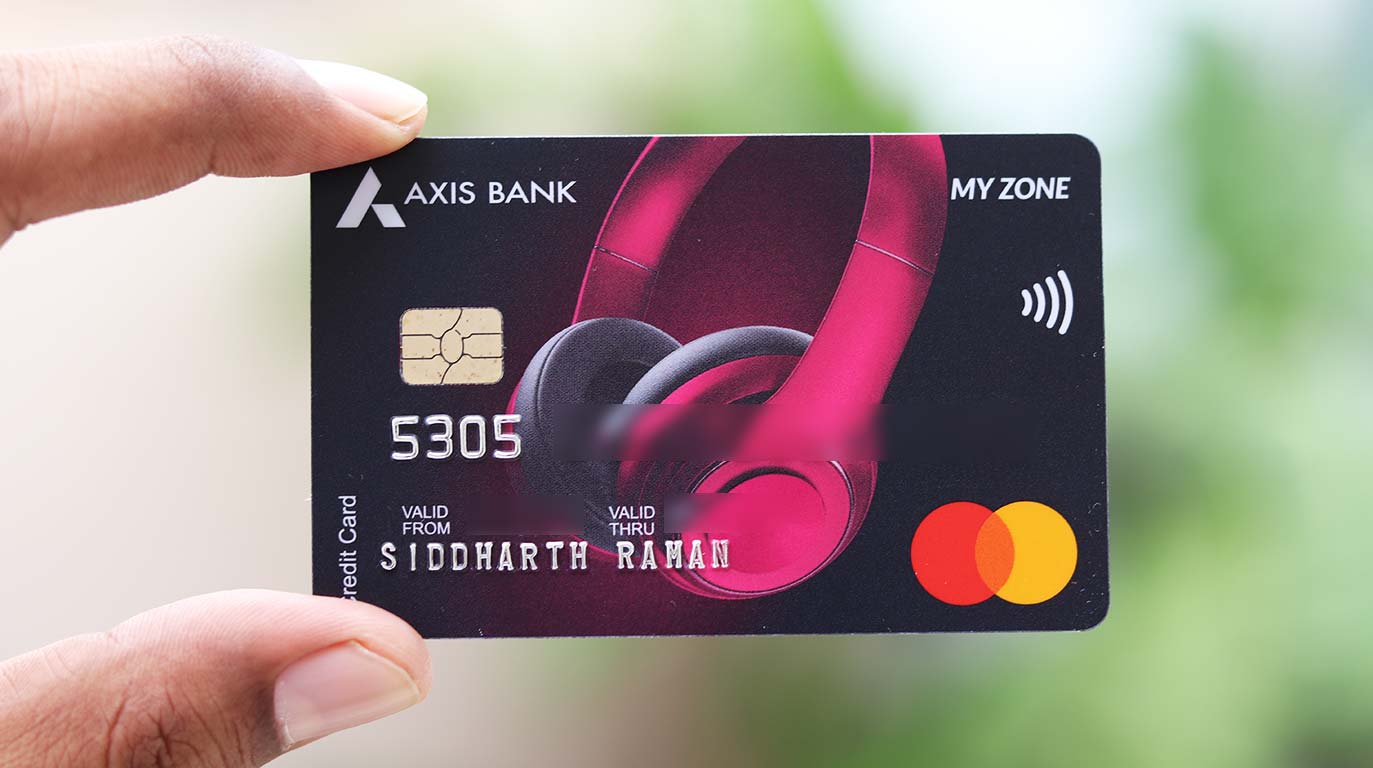 Axis Bank not only has lucrative premium and cashback credit cards but also has some good entry-level cards like Axis My Zone Credit Card that serves a certain purpose, for ex, dining in this case.
Here's everything you need to know about the Axis Bank My Zone Credit Card that's being issued as a Lifetime Free Card for a limited period (ends by 31st March 2023).
Overview
| | |
| --- | --- |
| Type | Entry-Level Credit Card |
| Reward Rate | 0.4% |
| Annual Fee | 500 INR+GST Lifetime FREE |
| Best for | Dining & movie benefits |
| USP | Swiggy offer (40% discount) |
While the Myzone Credit Card is positioned as an "Entry-level credit card", I would call it as a "Dining Credit Card" for the delicious discount that the card comes with, more on that shortly.

*** Limited Period Offer: Lifetime FREE ***
Fees
| | |
| --- | --- |
| Joining Fee | 500 INR+GST Lifetime FREE |
| Welcome Benefit | SonyLiv Premium |
| Renewal Fee | 500 INR+GST Lifetime FREE |
| Renewal Benefit | SonyLiv Premium (on 1.5L spend) |
| Renewal Fee waiver | – |
Welcome Benefit: Complimentary annual subscription to SonyLiv Premium
Value: 999 INR
While I've signed up for the SonyLiv Premium long back, I didn't find a reason to use it. But well, some of you might like the content.
Note that the membership can also be renewed when you renew your credit card, as long as your spends are over 1.5L in the previous "card anniversary year".
Rewards
4 RP's for every 200 INR spend (Reward Rate = 0.40%)
1 RP = 0.20 INR on edge rewards portal
No rewards on movie, fuel & EMI
This credit card is not for you if you're looking for handsome rewards on ongoing spends. If you've high ongoing monthly spends and still don't wish to pay any fees for credit card, you should instead explore Axis Ace Credit Card.
Design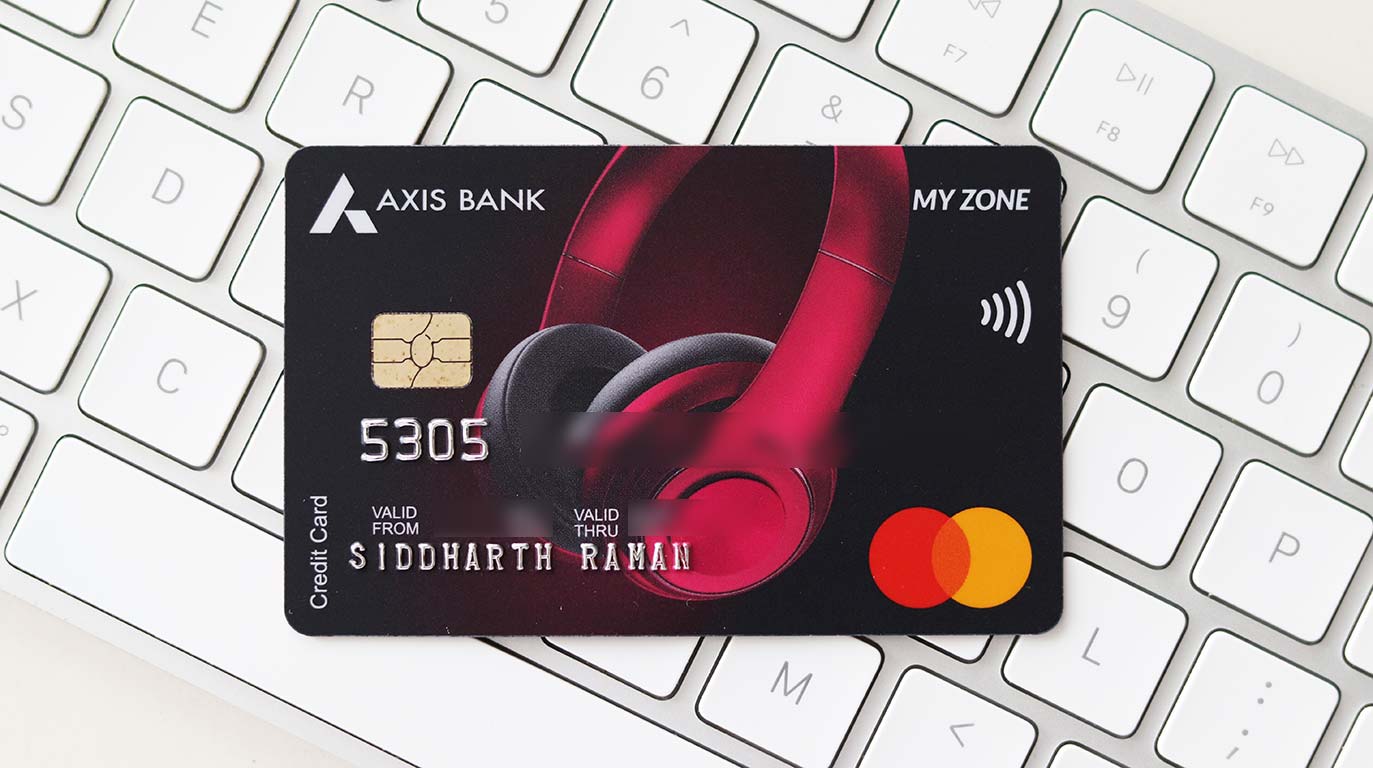 Axis Bank has changed the design of most old credit cards recently and MyZone was part of the refresh as well. Note that the card is currently issued on Visa platform.
The new look is quite decent, except that we don't know why the headphone is there in it (maybe because of SonyLiv ?!). Ideally they should have put a dining plate or food on the design, as that's the current USP of the product.
Swiggy offer
Caution: this benefit is now devalued from 40% to 24%
Discount on Swiggy orders (approx 24%)
Coupon Code: AXIS120
Max cap: 120 INR / txn (min spend: 500 INR)
Limit: 2 times a month
Swiggy offer is indeed an amazing one that's not worth missing. The Swiggy offer is the only reason why customers are taking this card in 2023, because it makes sense even if the card comes at a fee.
This offer alone can help you save about ~5700 INR a year easily. Along with it, you might as well go for Swiggy One subscription to save further on delivery charges.
With such attractive benefits on Swiggy, I would anyday call MyZone Credit Card as a "Swiggy Credit Card".
Movie Offer
Offer: Buy one Get one (valid on movies only)
Max. Cap: Upto Rs.200 off on 2nd ticket
Monthly limit: 1 per month
Paytm movie offer is a pretty good one indeed if you watch movies in theaters that costs ~200 INR a ticket. But remember that not all theaters are listed under Paytm.
Airport Lounge Access
| ACCESS TYPE | VIA | LIMIT |
| --- | --- | --- |
| Domestic Airport Lounges | Visa / Mastercard | 1/Qtr |
While it's good to see that we're having complimentary airport lounge access with the card, do note that only lounges in Indian metro cities are part of the program for this credit card.
Other benefits
Ajio Offer: 600 INR on 2000 INR spend (30% savings). Coupon Code: AXISMYZONE
Flipkart Offer: Axis Bank often runs 10% instant discount offer on Flipkart when the sale goes live and Myzone Credit Card is eligible for the same.
My Experience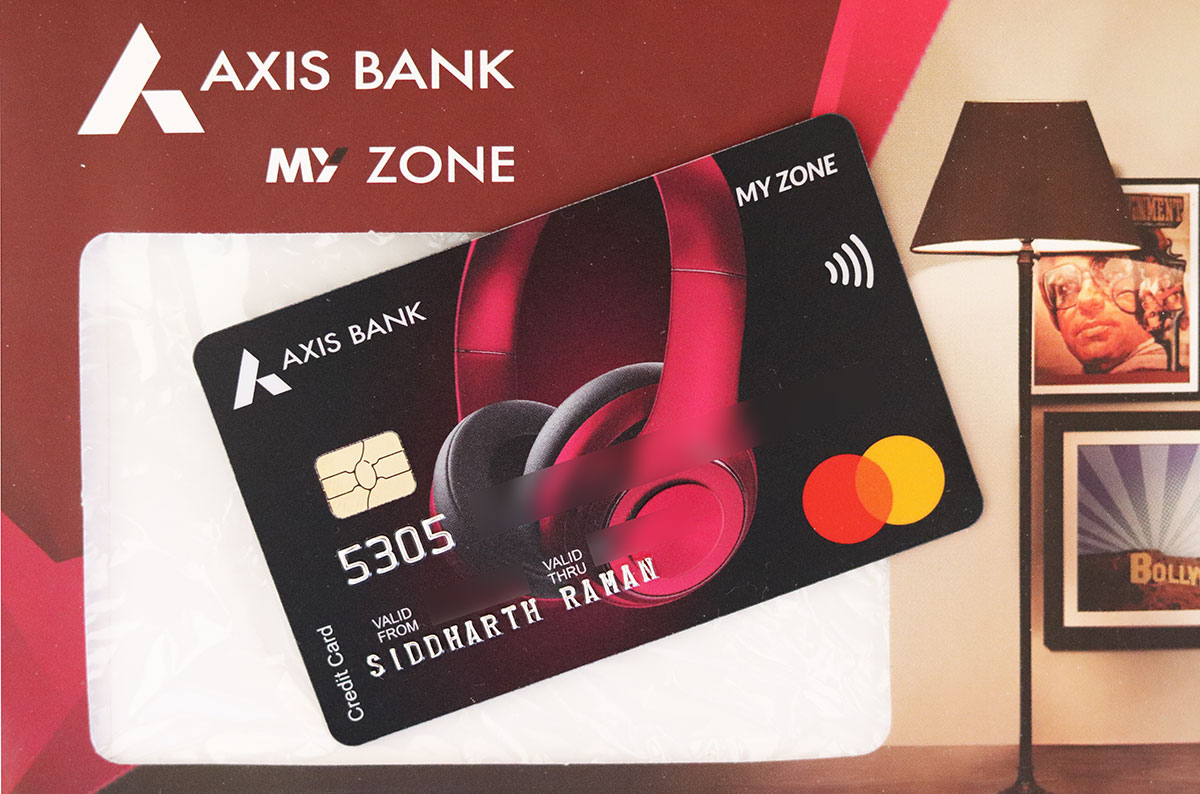 I was using Axis Bank MyZone Credit Card for about an year as it was good to see an instant 40% discount on Swiggy, including those Domino's orders.
As I hold 3 Axis Bank credit cards already, I couldn't continue to hold MyZone Credit Card for me but I've got one in family for now to take care of the Swiggy spends. The coupon code works flawlessly on the app, as you can see below,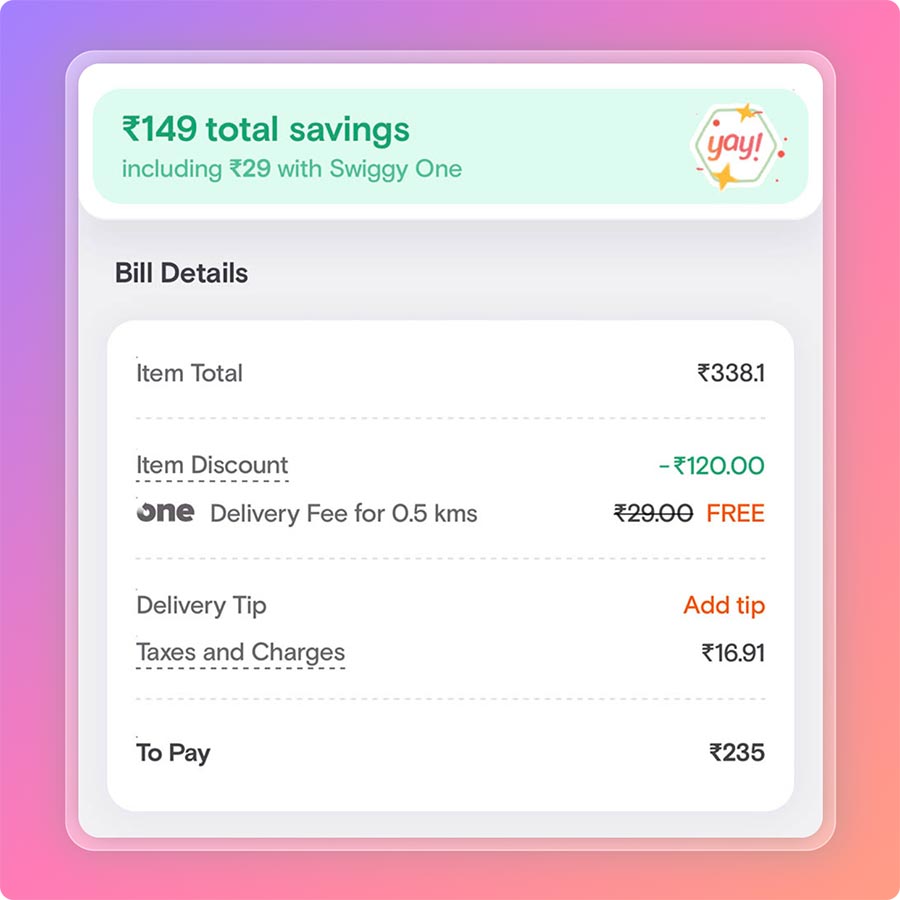 After the major devaluation of Zomato Credit Card that gave me free meals for over an year, this is perhaps one of the best dining credit card out there right now for ordering food on Swiggy.
How to Apply?
You may apply online through axis bank website in a matter of few clicks. Usually the card gets approved within a week from the date of application.
If you're new to bank, not to worry, you don't need to open any Axis Savings A/c to have an Axis Bank Credit Card.
I've written a detailed guide for beginners getting into Axis Bank Credit Cards, but you may not need it as long as you're just getting into Axis for MyZone Credit Card.

*** Limited Period Offer: Lifetime FREE ***
Bottom line
Cardexpert Rating: 3.5/5 (for this segment)
The Axis Bank MyZone Credit Card is not only for the entry-level credit card seekers but also for anyone who love discounts on Swiggy.
Ideally, it fits for those who are looking for an entry-level card with low ongoing spends (or) for premium and super premium credit cardholders who are looking for good dining benefits.
That said, My Zone Credit Card is issued as a lifetime free card for now, so there is no reason to skip it.
Are you holding Axis MyZone Credit Card? Feel free to share your thoughts in the comments below.