Thanks to the longtime reader Mouli for adding his valuable inputs in making this article possible.
I've been asked to review the HSBC Credit cards for couple of years now but i had always postponed it as i thought HSBC would go out of business. Well, I read somewhere few years back that HSBC isn't interested in getting aggressive on Indian Credit card business so i thought they'll exit soon.
Fortunately they didn't. But they're choosy in issuing credit cards, like, they don't encourage self-employed individuals. Anyway, i'm happy to finally share the review of their Platinum Credit card with some good insights.
While there are multiple credit cards in HSBC portfolio, i believe HSBC Visa Platinum Card is the only one they're actively promoting. So this is the review of the same.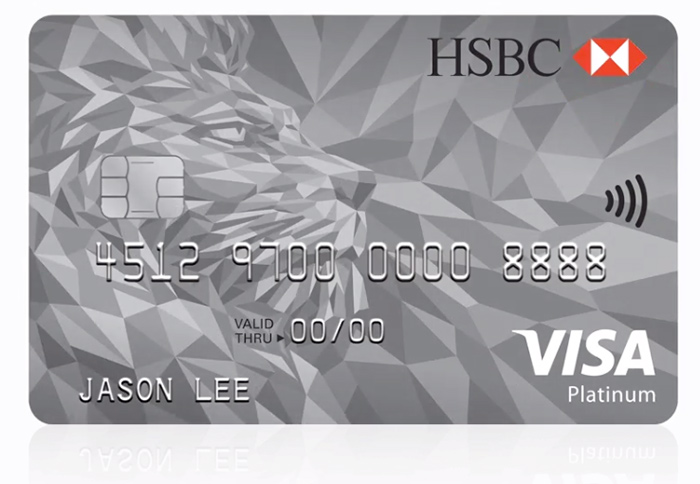 Joining Fee/Annual Fee: Nil
The surprising part of HSBC credit cards is that they don't have any joining/annual fee on any of their cards.
Welcome Offers
Get ₹2000 Cleartrip voucher on first transaction (Limited period offer)
Get 10% cashback (up to ₹2500) for making a minimum of 9 transactions totaling to ₹10,000 or more in the first 90 days.
3X Rewards on Dining, Hotels and Telecom for first 12 months from the date of issuance of your credit card
Regular Offers
BookMyShow voucher worth ₹500(2 * 250 voucher) on spending over ₹50,000 in a calendar month. Maximum of ₹3000 per cardholder in a year.
Buy 1 Get 1 Tickets has to be only for Saturday shows but you can book on any day the week. Once in a month. Add on card treated as separate card.
On Fridays you can get Rs.1200 discount for roundtrip and 1200 off on hotel bookings also using CTHSBCFRIDAY. Add on card treated as separate card.
On Sundays you can get maximum of Rs.10000 cashback (10%) for making international flight tickers in MakeMyTrip. Add on card treated as separate.
Swiggy Offers: 50% discount up to ₹125 valid on your first order on Swiggy | 25% discount up to ₹150 valid on your order on Swiggy
30% discount on treebo hotels
Balance Transfer and Loan Facility
They seem to have impressive rates and this is what Mouli has to say: "Though I am preferred customer in HDFC and have priority relationship with other banks but still HSBC is my goto card for all BT and loan as they offer the lowest percentage and processing fee.
Last month for BT it was 10.9% interest and 1% processing fee and they will give you Rs.300 Uber voucher for taking BT and loan from them."
Reward Points
2 reward points for every 150 except fuel transactions
5 Times (5X) Rewards on subsequent purchases made after crossing spend amount of ₹400,000 in a year up to a maximum of ₹1,000,000 in a year
Ideally, you can get ~45k Points on spending 10L a year.
Redemption Options
This is where you need to put your mind to some use. I wish HSBC made this part easier for everyone.
Catalogue Redemptions
Popular shopping Gift Vouchers available
Expected Reward Rate: 0.25% (normal) to 1% (on 10L spend)
Airline Transfers
Singapore Airlines (1 Reward Point = 1 Kris Flyer Mile)
British Airways Executive Club (1 Reward Point = 1 Avios Mile)
Jet Airways (2 Reward Points = 1 JPMile)
Hotel Transfers
Taj InnerCircle (5 Reward Points = 1 TIC Point)
1 TIC point = ~Rs.5
Reward rate: ~4.5% (only on 10L Spend)
Here are the numbers on Taj Points transfer,
For 45000 HSBC reward points in a year you will get 9000 TIC points. With this, you can get 7 nights stay in Taj Surya Coimbatore or 3 nights in Taj Fisherman's Cove Chennai
Just like any other Hotel Loyalty program, based on the property, you can maximize the value even more.
Bottomline
So I have mixed views on this card as extracting value from it isn't easy unless you're into the points game. Airline transfers & Hotel transfers are the only ways to get handsome returns and suits only for those who could put 10L spend a year on it, nothing less, nothing more!
Cardexpert Rating: 3.5/5 [yasr_overall_rating]
Furthermore, if you club it with HSBC Diwali Offers you may get even more value, but it is overall far away to be called as "rewarding" for the regular cardholders.
Do you hold HSBC Credit Card? Feel free to share your experiences in the comments below.