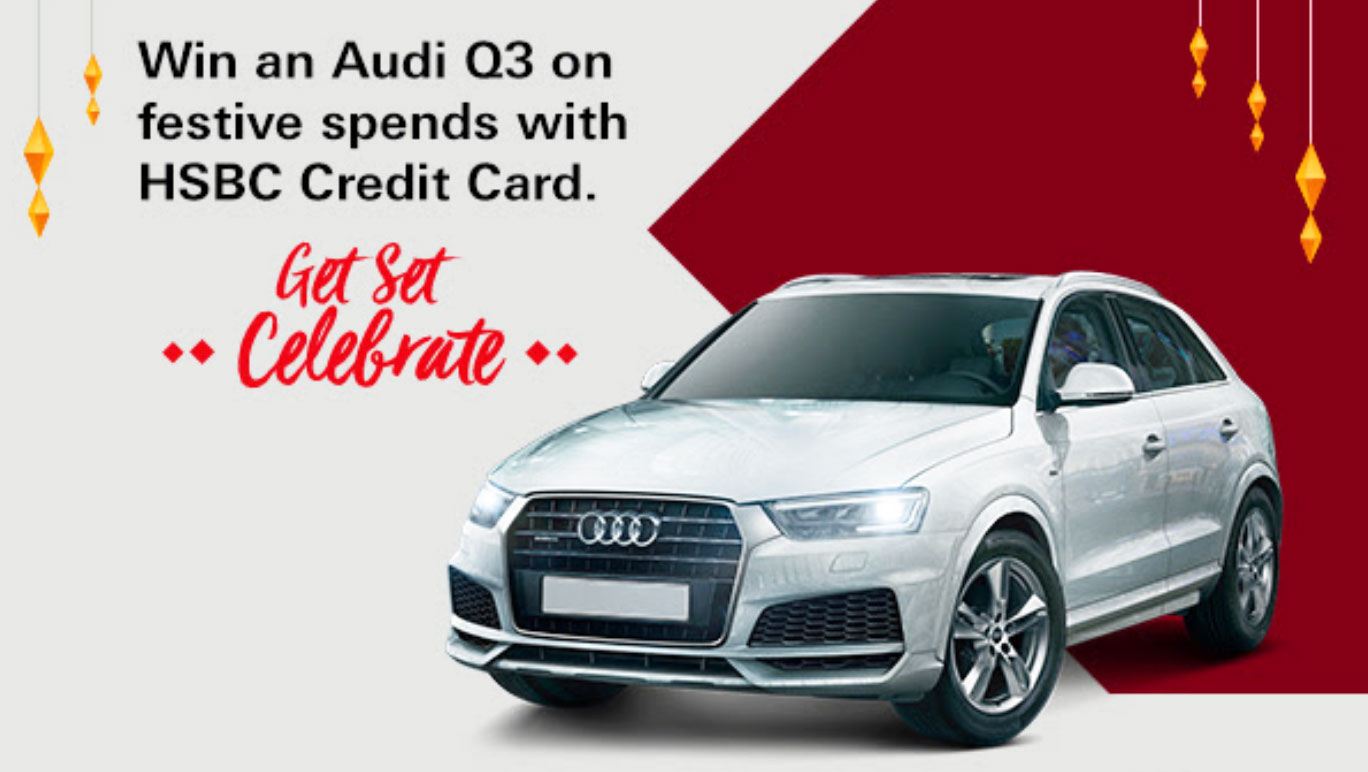 Just like 2022 Diwali promo, this year too HSBC has come up with a similar Diwali offer. However, the difference is that this year it's not a confirmed reward, instead a "top spender" offer, which is a sad news indeed.
And oh, you can as well win an Audi Q3 if you're lucky enough. Here's everything you need to know,
Offer Details

Top Spender: Win an Audi Q3 with highest spends during the offer period
Offer 1: Spend Rs.4L or more in 7+ transactions to Win iPhone 15
Offer 2: Spend Rs.2L or more in 5+ transactions to Win Apple Watch SE
Offer 3: Spend Rs.5L or more and get 5000 INR assured gift voucher.
Offer Period: 20th Oct 2023 to 20th Dec 2023
Excluded Spends: Insurance, wallets and few other categories
Fulfilment: Not clear, but might happen before Feb 2024.
Source: Email, t&c here
So the only takeaway is the 5L spend to get 5K voucher and this maybe different for each. Some might have got 2L spend for 2K voucher instead as well.
That's basically 1% return for the confirmed offer, which is too low to talk about.
However, one good thing about this offer is that it's a 2 month offer, so there is sufficient time to hit the milestone for 2L (or) 5L requirement, just incase if you're interested in the same.
Bottomline
Removing confirmed benefits on high value spends/gifts is totally a bad move or just that I don't like them historically, given the least probability of winning such offers. I've done one experiment sometime back with such offers on Yesbank and of-course wasn't worth it.
Overall, HSBC Diwali offers has gone down from good to decent to almost nothing in 2023. Only time will tell how 2024 Diwali offer is going to be!
Until then we shall have a peace of mind, as we don't need to spend or track these fulfilments. 😀
Have you received the HSBC Diwali offer for 2023? Feel free to share your thoughts in the comments below.