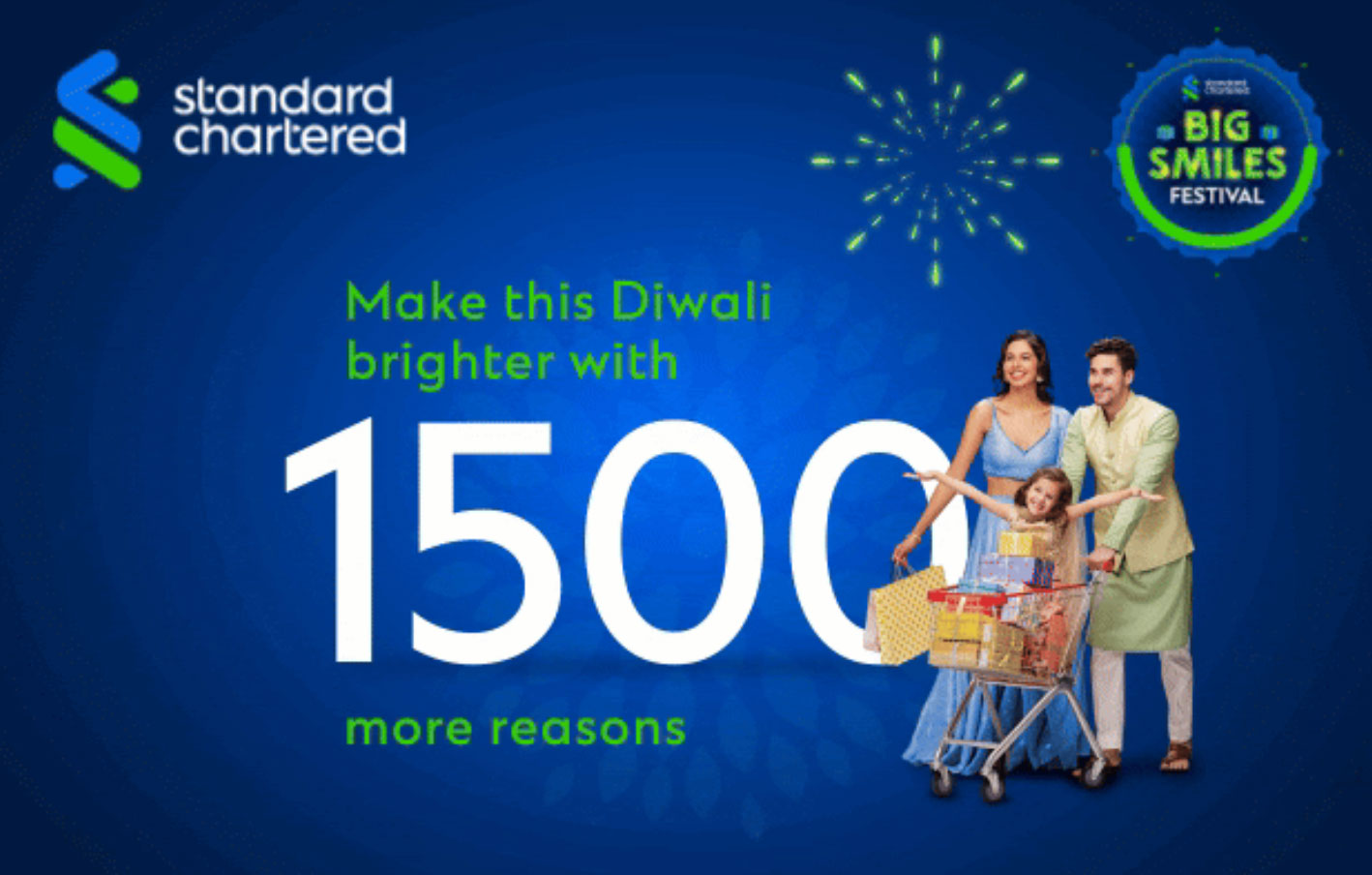 Standard Chartered Bank has a decent targeted offer for 2023 Diwali on Ultimate Credit Card and probably on other credit card variants as well. Here's everything you need to know:
Offer Details
Offer: Spend Rs.1,00,000 or more and get 1500 Reward Points
Offer Period: 8th Nov 2023 to 14th Nov 2023
Offer Type: Spend linked, targeted offer
Excluded Spends: Tax, Investments, Wallet transactions, Insurance, Government, Rental payments, Education etc.
Fulfilment: within 90 days of offer end date (mid Feb 2024)
This is a short and sweet offer on Stan C Ultimate Card which will lift the reward rate on 1L spend from 3.3% to 4.8% with the addition of 1500 Reward Points.
But the tricky part of the offer is the spend exclusion. Because I wonder what they mean by "etc" in the t&c.
Bottomline
Historically speaking, Diwali 2023 targeted offers are quite dull. Stan. Chart used to give 5% back offer on festive promos and they've cut down a lot in recent years and now they seem to cut down on the duration of the offer too.
And the aggressive Axis did not even show up yet, probably because they've spent quite a lot on Magnus already and so no more budget to run the targeted festive promos.
Did you receive any targeted offer on Stan C cards? Feel free to share your thoughts in the comments below.