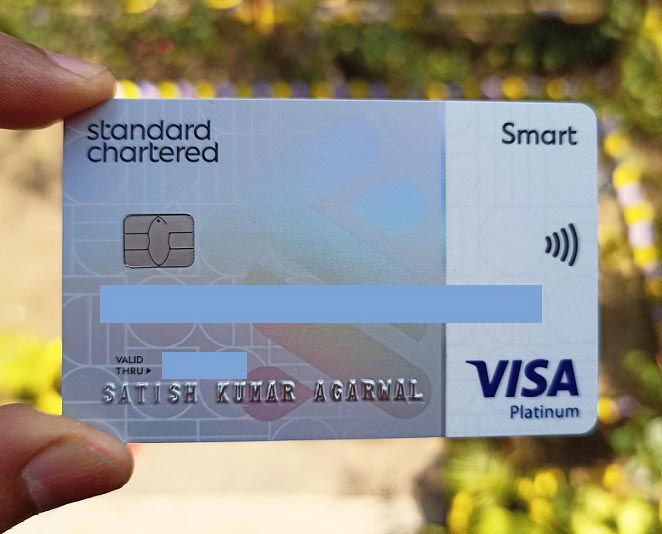 Standard Chartered Bank recently launched SC Smart, a new entry level credit card for Indian consumers. However, it's not to be confused with the SC DigiSmart credit card which the bank launched few years ago.
Important to mention here that SC has card with same name in other countries like Singapore (LTF variant) / Malaysia with handsome multiple benefits like flat 6% cashback (going upto even 15% on some partners) on well known popular partners like KFC, McDonald's, Burger King etc as well as lucrative joining benefits & no capping of earning regular RP's.
Wonder why we Indians get a raw deal when it comes to benefits provided by Foreign banks.
Note that this is a hands-on experience article, if you're looking for detailed review, check out Standard Chartered Smart Credit Card Review.
Application Process
Mid Jan 2022- Applied on website (forgot about it, as few weeks passed)
03.02.2022- Received call for first hand verification
05.02.2022- Received verification call & to share documents (latest pay slip) via email
05.02.2022- Multiple verifications & VKYC done via VKYC link
07.02.2022- Received message that SMS banking has been activated
08.02.2022- Received Temporary ID in email & OTP via SMS to Register on SC Mobile app/ Netbanking
10.02.2022- Smart credit card delivered in simple envelope via Bluedart
11.02.2022- Applied for Ultimate credit card via INR 1 otp authentication on existing Smart credit card
15.02.2022- Ultimate credit card shown in SC Mobile app
17.02.2022- Received Bluedart AWB no. for tracking
18.02.2022- Visa Infinite Ultimate credit card alongwith PP delivered
So within 10 days I am holding 2 SC credit cards. Hope other banks also follow similar kind of approach to make it easier for existing customers.
The Card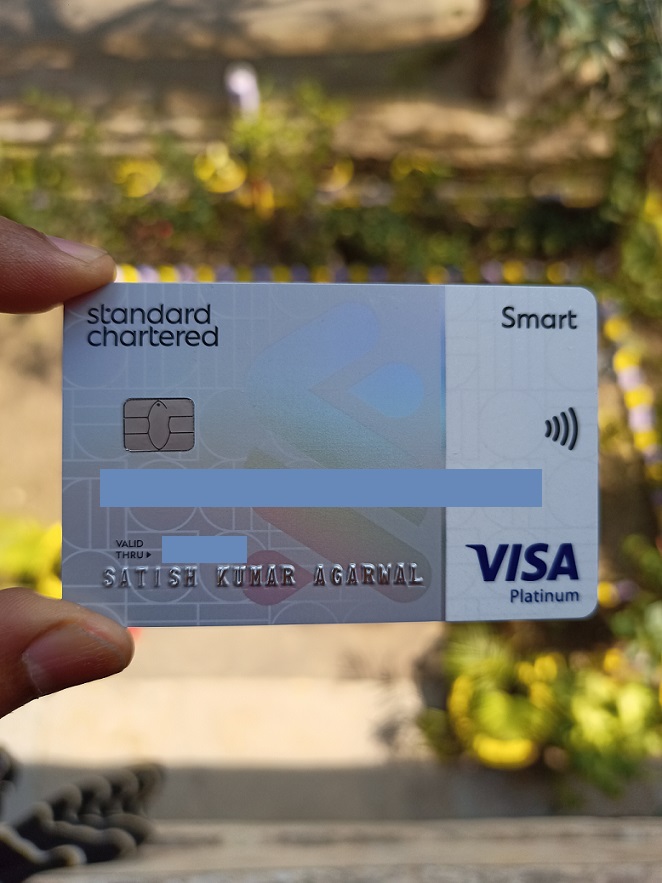 Smart credit card looks cool in hand with dual tone multi reflective texture in sunlight / any kind of light. Plastic quality is decent too.
The credit limit offered is also pretty good, just shy of 4L, which is amazing for an entry level card.
Features & Benefits
2% cashback on all online spends (wallet spends included like any SC card) upto 1000 pm
1% cashback on all offline spends upto 500 pm
Fuel spends n Cash withdrawal are excluded from earning cashback
3 months EMI@ 0.99% pm with NIL processing fee on spends above 2K
Cashback can be redeemed via Reward 360 portal. First cashback is allowed upon accumulation of 1000 points n subsequent in multiples of 500 points thereafter
Being a cashback card, there is no reward redemption fee at present
No fuel surcharge waiver/ no reduced mark up fee/ no movie benefits/ no airport lounge access
If you're here for the 2% cashback, then you may go as good as 50K INR spend a month to max out the monthly capping.
Benefit Calculator
If you spend 10K every month (1.2 lacs per year) online (or) simply wallet loading of any kind, you earn a cashback of 2.4K INR and annual fee too gets waived off.
Any more spends on this card will not entitle any milestone benefits to you. So above is the best proposition, if you already have other good cards in your wallet.
Upgrade to Ultimate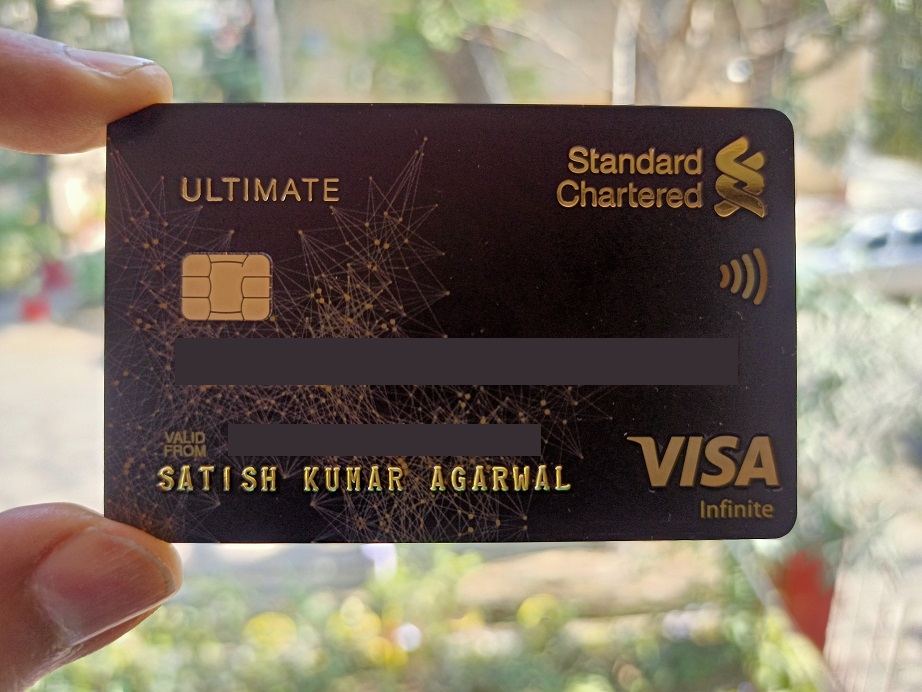 Once you hold any SC credit card, there is no cool off period like many other banks. If you wanna apply for any other card, SC just requires you to authenticate INR 1 via otp on existing SC card.
If you meet their internal criteria, 2nd card will be shown in your account within a week or so.
When I checked reg. the upgrade of the card to SC Ultimate, it was informed that minimum 4L is required on existing SC card, which used to be 3L previously. Nevertheless, I tried and luckily received it too.
Note that SC has now opened online applications as well for Ultimate on Visa Infinite platform as MasterCard is under ban now.
Bottomline
SC Smart credit card is a regular entry level card having low annual fee with no frills cashback on almost all spends. But there are other good cards in segment viz. Axis ACE, IDFC First, HDFC Millenia that offer better proposition than this card.
Only wish is, SC could have done wonders by launching with similar features of it's Singaporean avatar in India.