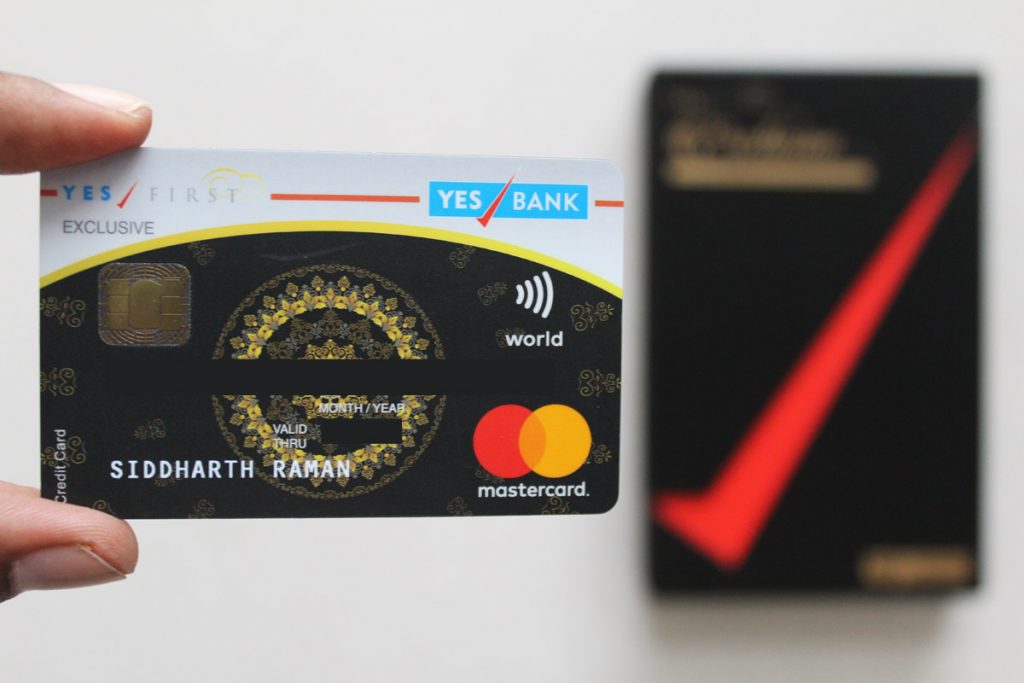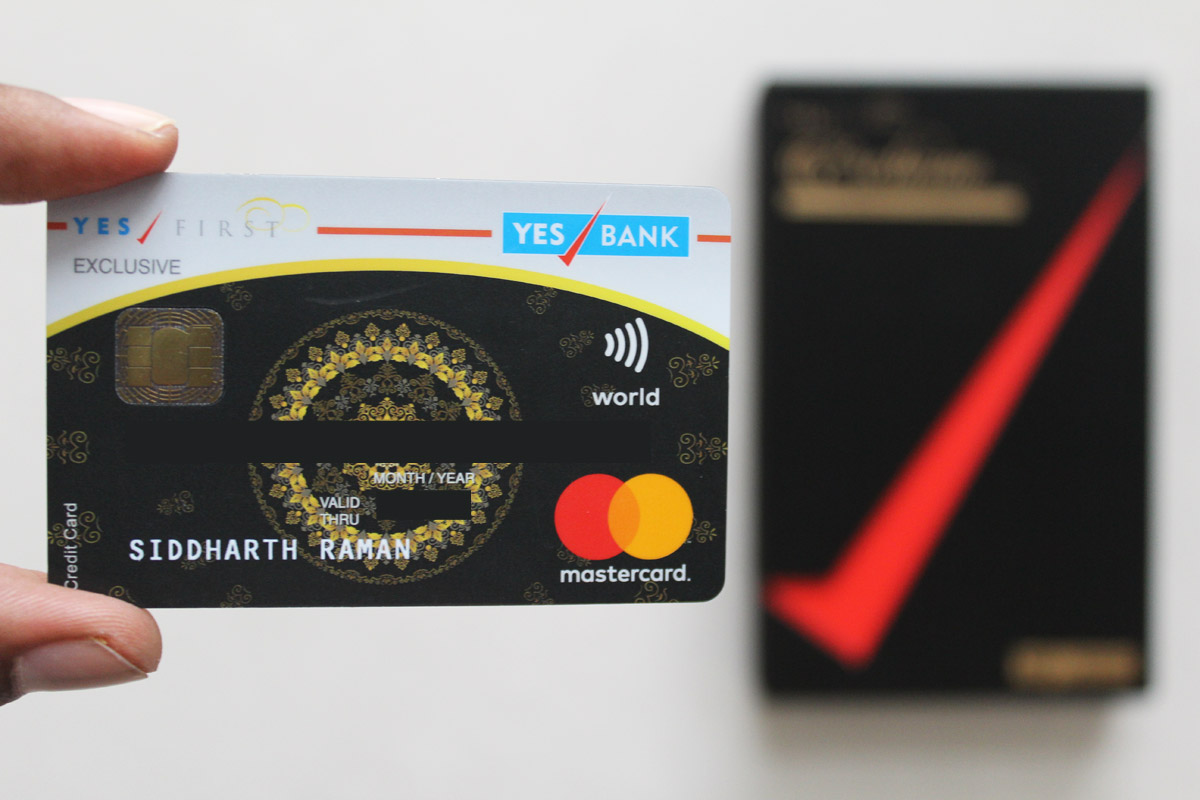 As you might know, Yesbank Credit cards saw a major devaluation by April 2019 as the earn rate on regular spends dropped on all of their cards, including their super premium credit card Yes First Exclusive.
Now they're tweaking it a little bit more and finally touched the reward point value & lounge access benefits. Here are the upcoming changes on Yesbank Credit cards w.e.f. 1st July 2020
YesFirst Exclusive Revised Benefits
| | | |
| --- | --- | --- |
| Change Type | Existing | Revised |
| Regular Rewards | 6 Reward Points for every INR 100 spent anywhere | 12 Reward Points for every INR 200 spent anywhere |
| Accelerated Rewards | 12 Reward Points for every INR 100 spent on select categories | 24 Reward Points for every INR 200 spent on select categories |
| Lounge Access – Priority Pass | Not chargeable for domestic, unlimited for international | Chargeable for domestic, no change for international |
| Lounge Access – Credit Card | Unlimited for Primary & Add-on | No change |
| Point Value | 25ps for all redemptions | 25ps for flights & hotels, 15ps for everything else (like gift cards & vouchers) |
What are the changes?
Earning Rewards
While the earn rate is not really reduced in terms of points, you now get reward points for every Rs.200 spent instead of Rs.100.
This is probably done so that the bank can save some money on small transactions. As most transactions are in the range of Rs.2k to Rs.4K, this would help the bank to save at-least 5% to 10% on balance sheet.
Redeeming Rewards
While the email sent out today just mentions "The value of reward points for redemption against Flight Tickets and Hotel Stay remains unchanged. For catalogue items, please visit www.yesrewardz.com to ascertain the number of Reward Points required for redemption against that particular item."
But a quick call to YesRewardz support gave me the information we need. The reward point value is dropping from 25ps to 15ps on non flight/hotel bookings. That's a drop of 40% in value. This is huge!
This means your Yes First Exclusive Credit Card gives you 0.9% reward rate (regular spends) which is less than the recently launched entry level credit cards like Axis Flipkart Credit Card.
Lounge Access
Yes First Exclusive credit card is one of the very few credit cards in the country that allows you to use Priority pass for domestic lounge access. Now that is going away.
I've hardly used them, so not a big problem anyway, but some were depending on them for family member's lounge access.
What to do now?
You have about 30 days to redeem your points at current point value. Go ahead and redeem all your points at the earliest.
I've been using Yesbank Reward Points primarily for redeeming gift vouchers as other cards takes care of my travel needs.
So its a sad news for me. I've just redeemed all my points and the redemption system works fine as of now at 25Ps for gift vouchers.
Finally my one last redemption!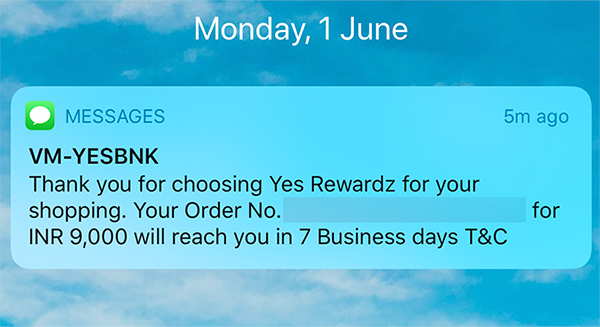 Should I Close my Yesbank Credit Card?
If you are holding YFE or YFP as LTF with a good credit line, continue holding them just for the Unlimited Lounge Access benefit (for both primary & add-on), else go ahead with cancellation and get out the system.
If you were using the points for redeeming for hotels/flights, it makes no major difference to you with these changes.
But again Travel is going to be tough for next 1yr or so. So its wise to redeem for vouchers & make an exit.
Remember it wont take too long for the lounge benefit to disappear. Been expecting this long time anyway.
Bottom line
The changes are obvious as the Bank is facing tough times and above changes clearly shows that they are in the cost cutting mode, which is understandable.
While its good to see that we have 1 month to deal with the changes, its unfair that the email did not even mention the devaluation of point value.
Either way Yesbank credit cards are no longer suggested for any type of credit card user at the moment and I've already removed all Yesbank Cards from the list of Best credit cards in 2020 while they were in moratorium period.
Whats your thoughts on the new round of devaluation of Yesbank credit cards? Are you planning to hold or cancel? Feel free to share your thoughts in the comments below.