I've recently written an article on cashback and reward points system with which you could have known the point that the maximum one can save using the rewards points and cashback facility without any limits is only 3.3% (as equivalent points) on Uber premium cards like HDFC Diners Club Black or HDFC Infinia credit card. But here's an outstanding short time offer with which you can save upto 33% without any upper cap attached to it as long as they're retail spends, as per the offer terms.
Yes, it's true, you can save upto 33% on any purchases you do make on below partner brands with Diners club credit cards:
e-Com Partners
Flipkart
Snapdeal
Luxehues
Travel Partners:
Movie Partners:
It's a VERY HUGE & unbelievable offer in credit card industry and you must consider making the most of it by using the right credit card. For your information, this is a temporary 10X promotion until march 2016 run by Hdfc diners club in association with the participating brands mentioned above to speed up Diners Credit card sales in India. It surely works and so you're reading this article.
Earn 10X Reward Points on HDFC Bank Diners Club Credit Cards
All you need to do is use diners cards in participating brands and you'll get the incremental 10x reward points on your card automatically. The reward points varies from card to card. As of now there are 3 different cards under diners club cards. See below the 10X rewards earning rate and how much each reward point is worth.
HDFC Diners Black – 50 Reward Points on every Rs. 150 spent (1RP =  Rs.1)
HDFC Diners Premium – 40 Reward Points on every Rs. 150 spent (1RP = 0.75Ps)
HDFC Diners Rewardz – 30 Reward Points on every Rs. 150 spent (1RP = 0.75Ps)
As you can see, the greatest card of all is HDFC diners club black. However it's not easy to get that card which is a real challenge. Apart from that, diners premium and diners rewards are comparatively easy to get which you may consider.
Savings Calculation:
Let's say you purchase/spend something for 1 Lakh with above merchants, here are the savings you can get on each card.
Diners Black with Accelerated 33% Savings (Normal 3.3%): Savings Rs.33,000
Diners Premium with Accelerated 20% Savings (Normal 2%): Savings Rs.20,000
Diners Rewardz with Accelerated 15% Savings (Normal 1.5%): Savings Rs.15,000
It means, during the non-promotional period you might be saving only 3.3% on Diners club black, but during this offer period, you can save a whooping 33% (which is 10X of 3.3%) Nice isn't it? Go grab one if you're really spend a lot with their partner brands. You receive above savings as equivalent reward points. These points can then be used to redeem against recharges/bills/movie/flight/hotel tickets.
Diners Club international Says: "When exclusive privileges become an integral part of your life, you belong." True that.
Making the most out of 10X Rewards in Shopping:
This offer is a blessing in disguise if you're a regular shopper on Flipkart or snapdeal. Obviously you can't purchase things just because there are offers, but what you can do is buy Flipkart or snapdeal vouchers so you can use it sometime in near future when the need arises Or you can simply sell the Flipkart/snapdeal vouchers to your friends at an attractive rate which they can't get anywhere 😉
Travels got Cheaper than ever by Double Dipping with Goibibo Offer & 10X rewards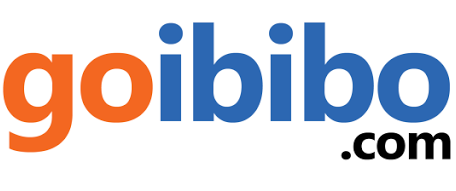 With goibibo offering a lots of 50%-65% OFF promotions these days, by using Diners cards you can double dip, making your hotel stay super cheap. This is the best time to explore 3 star hotels as you can get them at nearly ~30% of its actual cost. (by clubbing goibibo & Diners credit card reward points)
Even though it comes with huge timely offers, i'm not thinking to get one due to its very low acceptance in places where i'm currently using my credit cards. That being said, this offer alone is a great reason to grab one of their Diners credit cards if you spend more in mentioned brands. Always have a backup Visa/MasterCard when you roam with Diners Cards. Also, i believe they'll re-run the 10x offer even after the offer expires as they did the same in year 2015. What do you think?
Got something to say? Drop your comments below.