You might have seen a lots of advertisements and banners stating that you get 5 reward points for every Rs.100 spend on your credit card or 10% cashback on your Supermarket spends and such. But whats the reality? How much those reward points worth? what are the hidden charges? do they really provide you with 10% cashback? I'm here to make things clear about such claims by banks. These are merely a marketing pitch to lure customers to opt for their credit card offering. Credit card business is Trillion $ business and Every bank has their own strategy to make the most profits with the card users.
How banks can provide Money back?
Its important to understand how these banks or credit card companies are able to provide you with lots of offers and give money back to you. Well, when u swipe the card with a merchant or do a online shopping, the merchant who sells you the product or service will be charged a transaction fee (TDR) of around 2% to 3% on the total amount you pay. Certain portion of this fee is given back to you in terms of reward points or as Cashback.
For ex, when you purchase something for Rs.1000 on flipkart, your payment gateway(like ccavenue) will take ~2% fee ( which is Rs.20) before transferring your money to Flipkart. A portion of this fee is given to the Credit Card companies by payment gateways which in turn given back to you as reward points. With a mid-range credit card, you will usually get around 1% reward rate, which is Rs.10 in value, either as points or airmiles or rarely as direct cashback to card.
1. The Reward Points Algorithm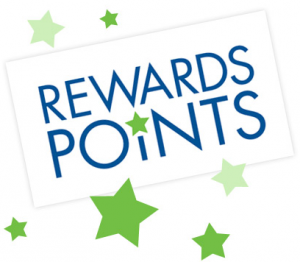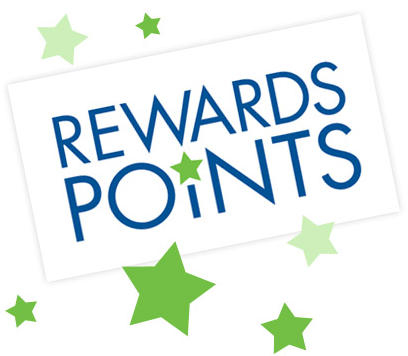 First thing you need to know with reward pointing system is to figure out how much Each reward point worth. Most credit card companies donot mention this value of reward points for obvious reasons. Ask your card provider if they did not mention, or just go through their redemption catalog to find on your own. You've to keep few things when it comes to reward points, as below,
Are the reward points given for every Rs.100 or Rs.150 or Rs.200?
How much each reward point worth?
Is there a limit on how much you can accrue points?
Whenever i find a new card, i take the above info to figure out how much i can save for every 1 Lakh (to make calculations easy) of spend. For example, if i'm given a card with 5 reward points for every Rs.150 spend with each reward point worth around 70Ps, my calculation goes as below,
1,00,000/150 = 666 Parts
666*5 Points = 3,330 Points
3330*.70 Paise = 2,331 INR
That means, you can save 2,3331 INR for every 1 Lakh spend on your card which is 2.3% Reward rate. So when you opt for a new credit card with Reward points system, not only check how many reward points you earn but also check how much your each reward point actually worth.
2. Cashback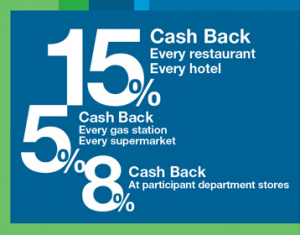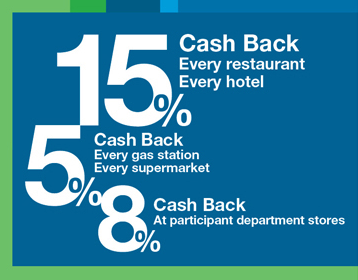 Cashback Credit cards are very limited in our Indian market. These cards provide a direct cashback to your card billing account and it gets adjusted on your next bill statement. In some cards, you can also convert your reward points into cashback. Most cards comes with cashback of 1% with no strings attached. However, you may also see cards with 5% or 10% cashback. But these cards are limited to certain spends or certain limits. For example you can see cards with 5% cashback on supermarket spends. They can provide this higher cashback because you wont be spending more than 10k INR per month in super market, will you? Even if you find a way to put all your family expense on your cards, they will limit the maximum monthly cashback as Rs.1000 or so. These details will be hidden in their terms & conditions section. Do cross verify the fine print before you choose a Cashback Credit card.
How much you can actually Save with Credit cards?
Well, it depends on what card you have and the type of expense you got. In Indian Market, if you're a high spender and if you posses one of the super premium credit card, the max you can save is 3.3% (as reward points) on all spends. With some credits cards, you can also save 10% or more with certain websites & certain credit cards during the offer period.
These reward points can be used to redeem against airmiles or convert to hotel points or redeem from the catalog of products. I would always suggest you to have multiple cards to save more, as those cards which has better cashback on supermarket spends will not have good cashback on other retail spends. Got something to ask? Leave your comment below.