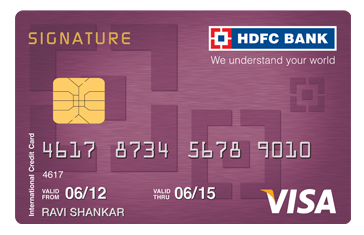 In this digital age, if you are a frequent shopper there are so many reasons why you should own a credit card. I've recently met a friend to whom i was asking him to apply for a credit card. Interestingly, i came to know that he had made his mind not to apply for any credit card and fall in the so called "trap". I figured out the reason being, many of his friends were paying interest on their credit card bills that had affected his decision to have one. I should make it clear that paying interest on your credit card bills should be the worst choice ever because they have the freaking high rate of interest, as high as whooping 30% which is higher than the personal loan (which is less than 18% usually). Lets dive into the benefits of owning a credit card and why you should.
Benefits of Credit Cards in India:
1. Strong Buyer Protection
Buyer Protection is the major reason why i prefer credit cards. There are millions of new websites coming up every month and we never know whom to trust and whom not to. When you have a credit card, you can make the purchase with no fear, because your purchase is protected against fraud. If the item you've ordered was not received from the seller, you can very well ask the credit card company to raise a dispute against the transaction. In credit card terms, its called "chargeback". This is NOT available on debit card transactions.
I've had very good experience with disputes that i can be sure that all my purchases are super safe. At this point, i should say, almost 95% of the credit card holders in India never knew about this unbelievable benefit. This gives me confidence when i spend oh high value products.
2. 50 Days Interest Free Credit Period
Who would say No if you're allowed to use someone else money for 50 days and payback later with no interest? Yes, with credit card, if you make a transaction today, you can pay the bill after 50 days grace period, provided today is the start of your billing cycle. This makes a huge difference if you're making big purchases. While you wait for the time to pay bill, you can earn some interest on the money which you'll be having on the savings account.
3. Cashback, Reward Points & Air Miles
Cashback and reward points are hugely hyped concepts used by banks to deceive you, making you to apply for the credit card. However, this is definitely a way to save a lot of money if you understand it right. Credit card companies provide you with certain Cashback and reward points based on your card benefits on almost every purchase you make.
Typically, you can save anywhere between 0.25% to 3.3% on all your expenses, which means, for every Rs.100 you spend, you can save upto Rs.3.30. This might sound pretty less, but think of large scale, if you're spending 10 Lakhs on your card, you can save upto Rs.33,000. Worth saving, isnt it?
Not just that, you can earn airmiles and redeem for a free airtickets across the globe with chosen airline partners. That means, free vacation. Wont you need one?
4. Boost Your CIBIL Score
Every bill payment you make on your credit card will be reported to credit information companies like CIBIL (Credit Information Bureau India Limited) which maintain and update credit scores of individuals from time to time. If you follow a good discipline in paying off the bills on time, you can expect your CIBIL score to go up gradually. This will help if you're looking for a loan or a new unsecured credit card in the future. Getting approved for a loan will become easy. On other hand, this will become a nightmare if you're not paying the bills on time, which will affect your credit score negatively.
5. Priority Airport Check-ins, Free Lounge Access  and other Perks
With premium credit cards, you can expect a lot of perks for holding the card. For example, you can have a priority check-in, no more long queues, you can avail airport lounges for free. These benefits varies from card to card. On some of the super premium credit cards you can even play golf at free of cost unlimited times a year. You will have 24/7 concierge service, a kind of personal assistant who can help you with almost all things in sourcing the information for you. it would be of great help if you're traveling to an unknown place. Also there are lots of seasonal offers on websites, usually provided by Visa from time to time.
One of my favorite feature is complimentary Lounge Access. Ever wondered how to make the most out of that "Layover" time at airport? With premium lounge access, you can get spoiled with luxury environment to rest your mind, have complementary snacks, wine, a quick shower, etc. and this will infact give you feeling of traveling in business class, well, on top of it, its for FREE
6. Foreign Travels & Online Purchases
No more wasting your money while converting your currency from INR to USD or whatever when you travel to other country. Your credit card can be used across the world and foreign currency markup fee which is usually 3.5% + Service Tax and is fairly lesser, as low as 2% on some of the selected premium credit cards. On top of it, you'll get reward points or cashback on every purchase, making it the right choice to pay while you're on foreign trip. Say no to Cash.
7. Credit Card Insurance Cover in India
Almost all premium credit cards issued these days comes with an attractive insurance cover on Air accident or unexpected accident cover abroad. It differs from card to card and you can usually see a very good amount insured for your life just for holding the right credit card (with no additional charges).
I hope that helps you to understand why you should own a credit card. However, its important that if you have a credit card, you must have the discipline of clearing the bills on time, else credit card is not for you. As someone said, Power brings responsibility. The greater the power in hand, the greater is the responsibility. Understand the power of the small plastic card rather getting carried away by this man-made illusion. I had never made a purchase if i cant pay the bill by month end. Feel free to drop your comments below 🙂