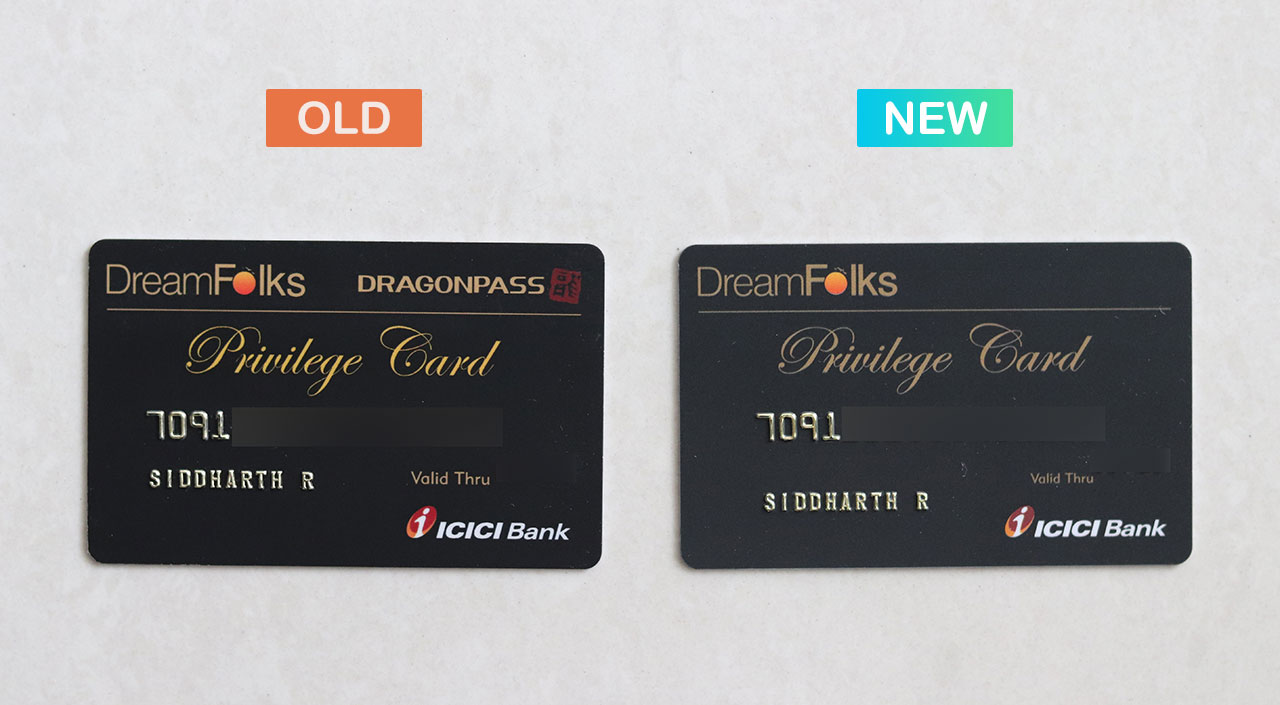 I got the new Dreamfolks card linked to ICICI Emeralde credit card this week (late March 2021) and likely all old Dreamfolks cards issued by any issuer would get replaced with new ones shortly.
What's happening?
Until now Dreamfolks was giving International lounge access using the partnership with Dragonpass and hence they were issuing Dreamfolks Dragonpass Privilege card.
But with the new development, Dreamfolks can give international lounge access on their own.
Hence, Dreamfolks has ended the partnership with Dragonpass and so ICICI Bank is sending out the new Dreamfolks Privilege cards without the DragonPass logo.
But nothing to worry, the card number remains same, along with the benefits.
Why it matters?
It is to be noted that Dreamfolks will now compete directly with Priority Pass, at-least in India for card-linked benefits.
It's already visible as we can see the newly launched premium cards from Axis Bank (Reserve) and SBICard (Aurum) are going with Dreamfolks instead of Priority Pass.
This is happening primarily because credit cards can deal all kind of airport services with a single vendor.
So looking at the trend, we may likely see Dreamfolks cards with other issuers as well and that's a good news because that will open opportunities for more complimentary airport services like spa's, meet & greet, airport transfers, etc which is going to be the next big thing in Airport experience.
5 years ago "Lounge Access" felt like "Wow" to me but things are changing (maybe as lounges are crowded) and now airport concierge services gives that wow feeling instead.
It feels so good to breeze through the security in matter of minutes without even having to fly business class. And Airport transfers are great to have too. So why not!
I'm waiting for the day when complimentary meet & greet, airport transfers services become a standard benefit on Super Premium credit cards – likely those with >10K INR fee range.
That said, let's hope that the virus keeps us alive until then to enjoy those benefits 😀