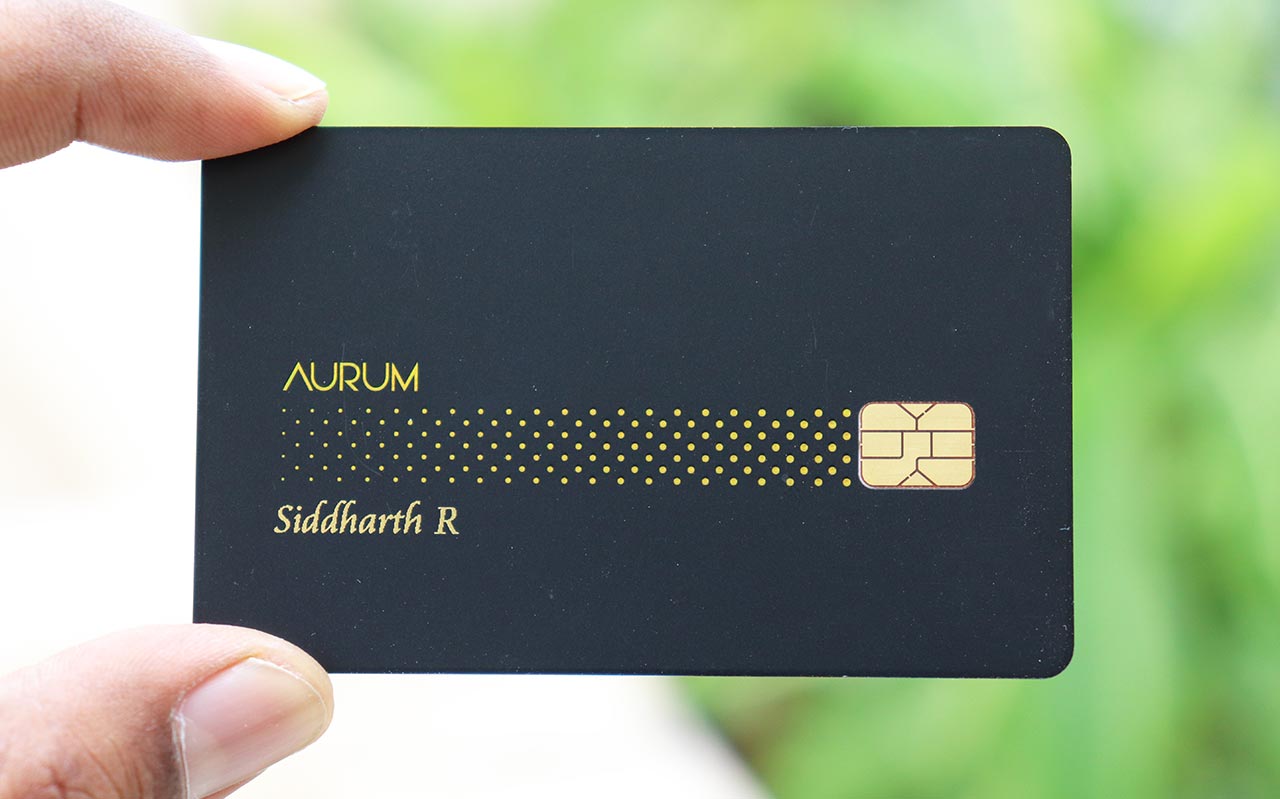 I recently got the SBICard Aurum – the super premium credit card by SBICard and here's my detailed hands on experience with the card. Note that this is not the review article. If you're looking for the features and benefits of the card, you should check out the SBICard AURUM Review article.
Application Process
One fine day, one of the reader was asking whether he should take an upgrade from Elite to AURUM as he could see the upgrade option on net-banking. That's when I came to know that they started taking applications for Aurum.
I logged-in to the SBICard net-banking to check if I have the upgrade offer and I saw the AURUM in place of Elite which used to show up earlier.
So I went ahead and upgraded in matter of few clicks without thinking much on benefits as all I wanted was to experience a new credit card – a new plastic with a new design to be precise. 😛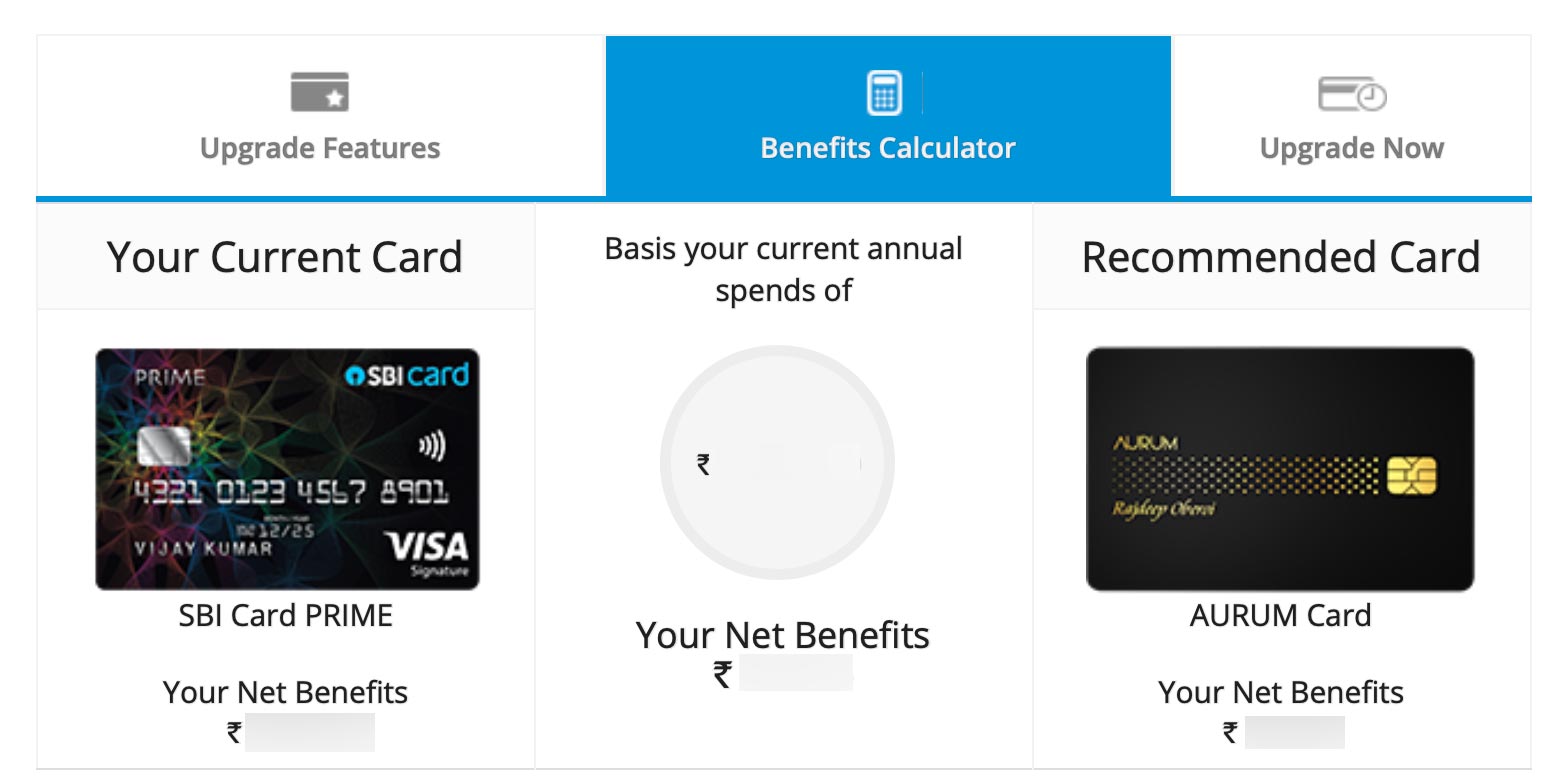 Getting the card
I got the Virtual card details within 3 days of requesting for an upgrade. Physical card took a while though.
I had to call Aurum support multiple times and I finally got the card with a delay of about 3 weeks. It's likely the initial dispatch issue (which is normal with SBICard new launches) but going forward this shouldn't be the case.
I was initially said by the AURUM support that I'll be getting the physical card hand delivered by someone from SBICard team but it came via Blue dart. The parcel was marked critical priority/fragile.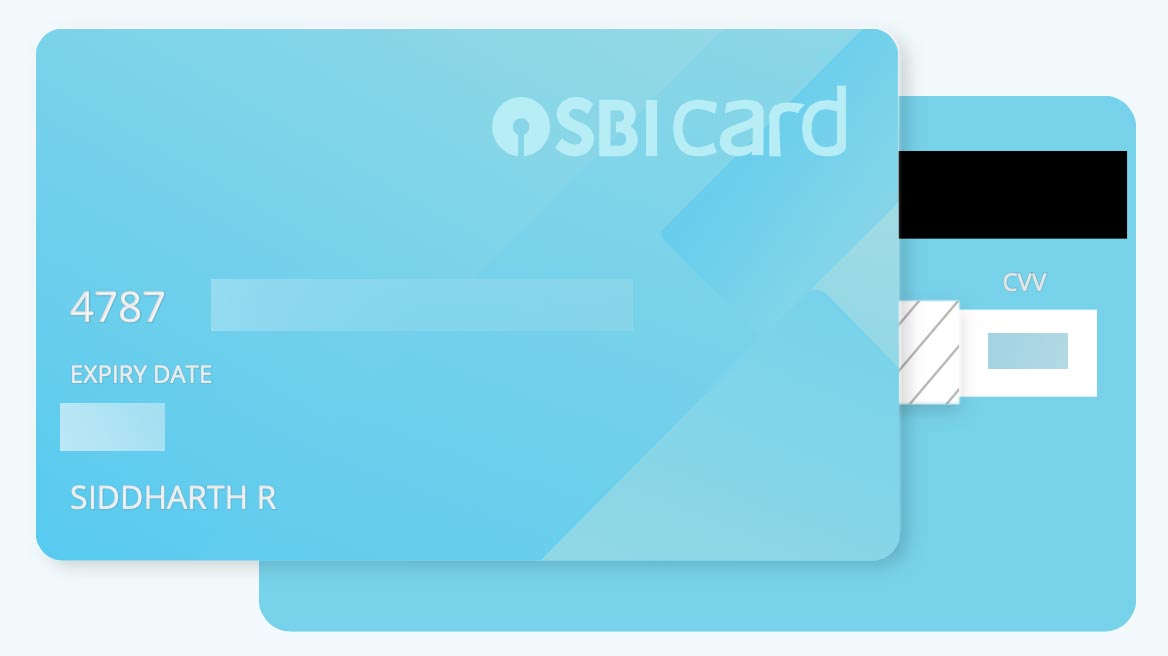 Note that you may still get the card hand delivered if you're in select metro cities where SBICard has an AURUM RM to take care of the AURUM cards.
It came in a wooden black box that weighs so much that I couldn't hold it in one hand. The nice looking AURUM metal card was inside with a lot of booklets that probably added to the box weight.
Unboxing AURUM
Take a quick look at the unboxing pics: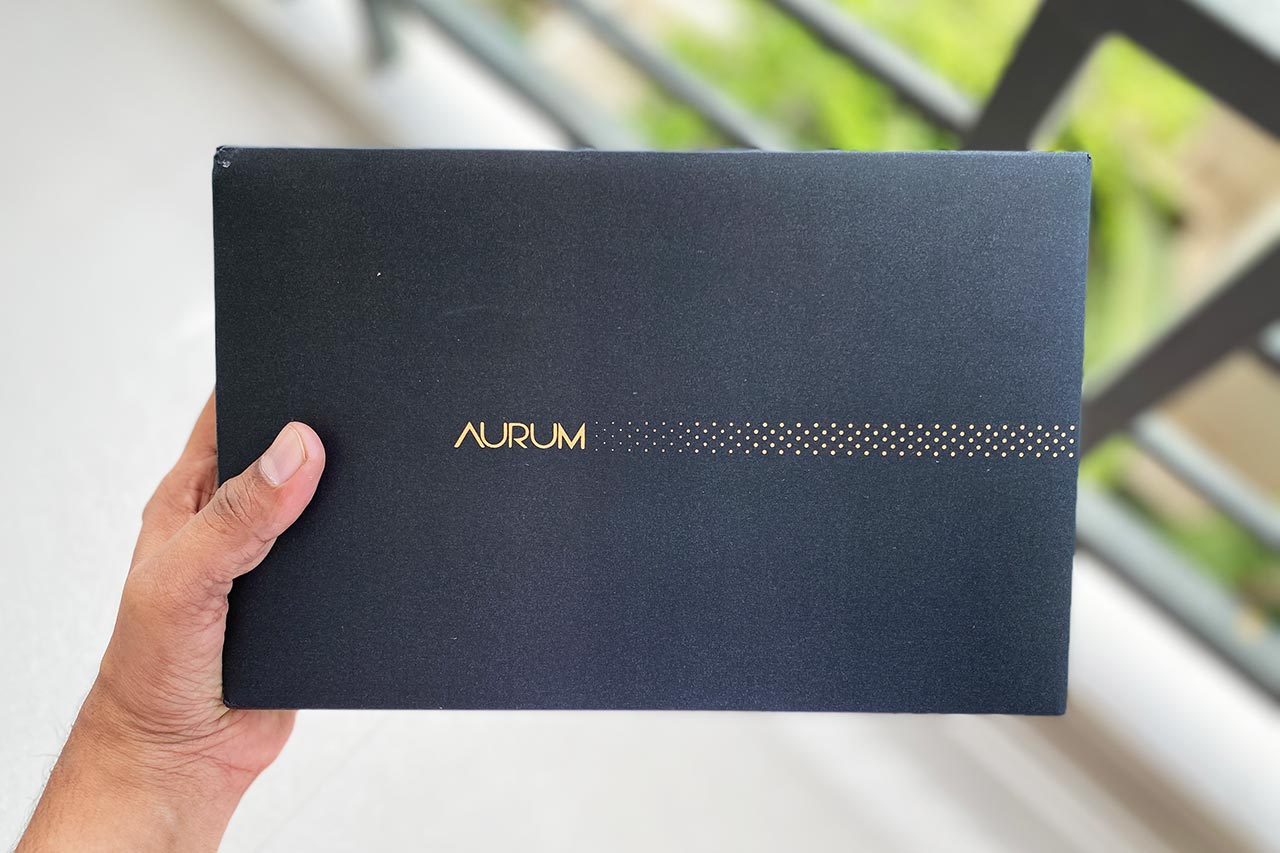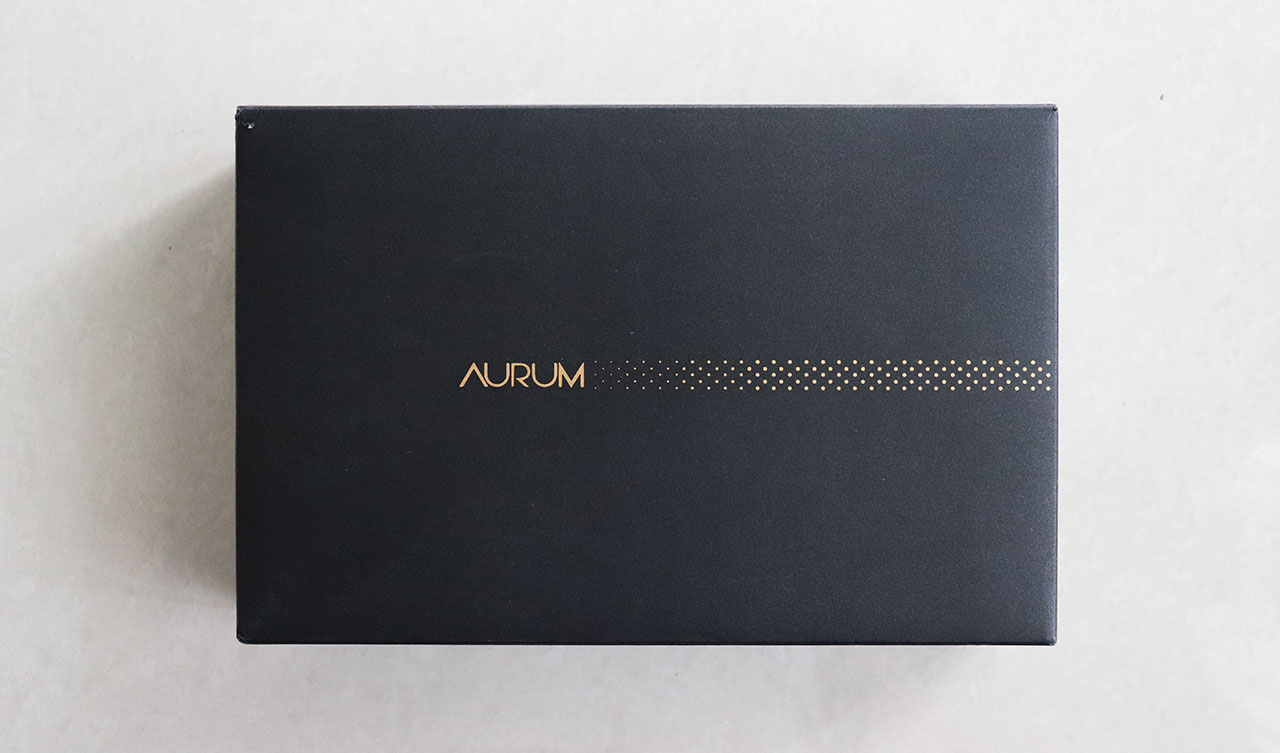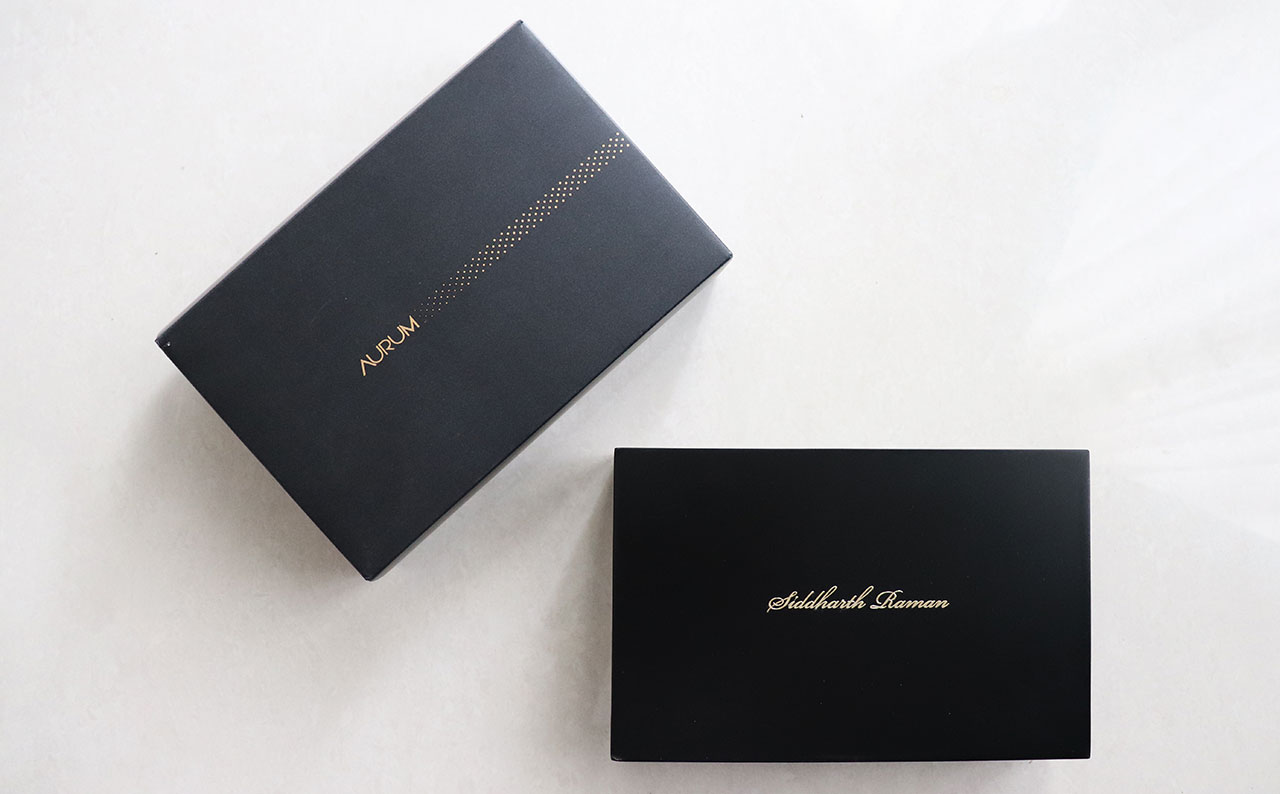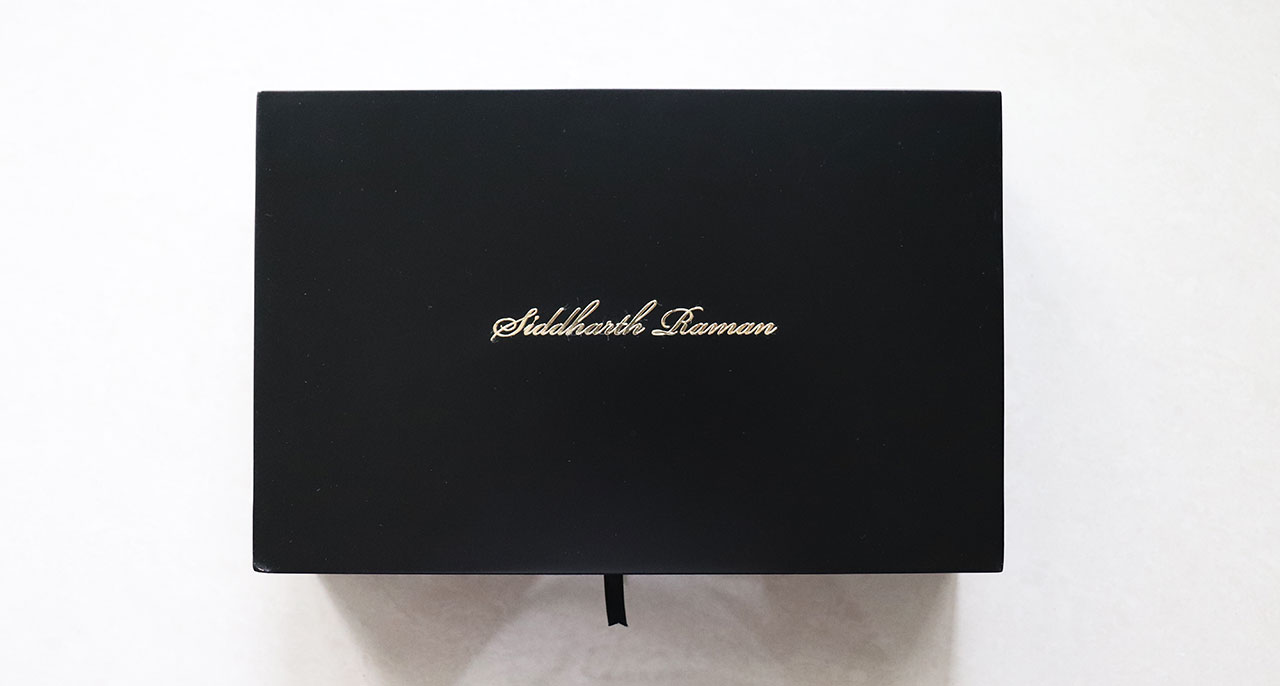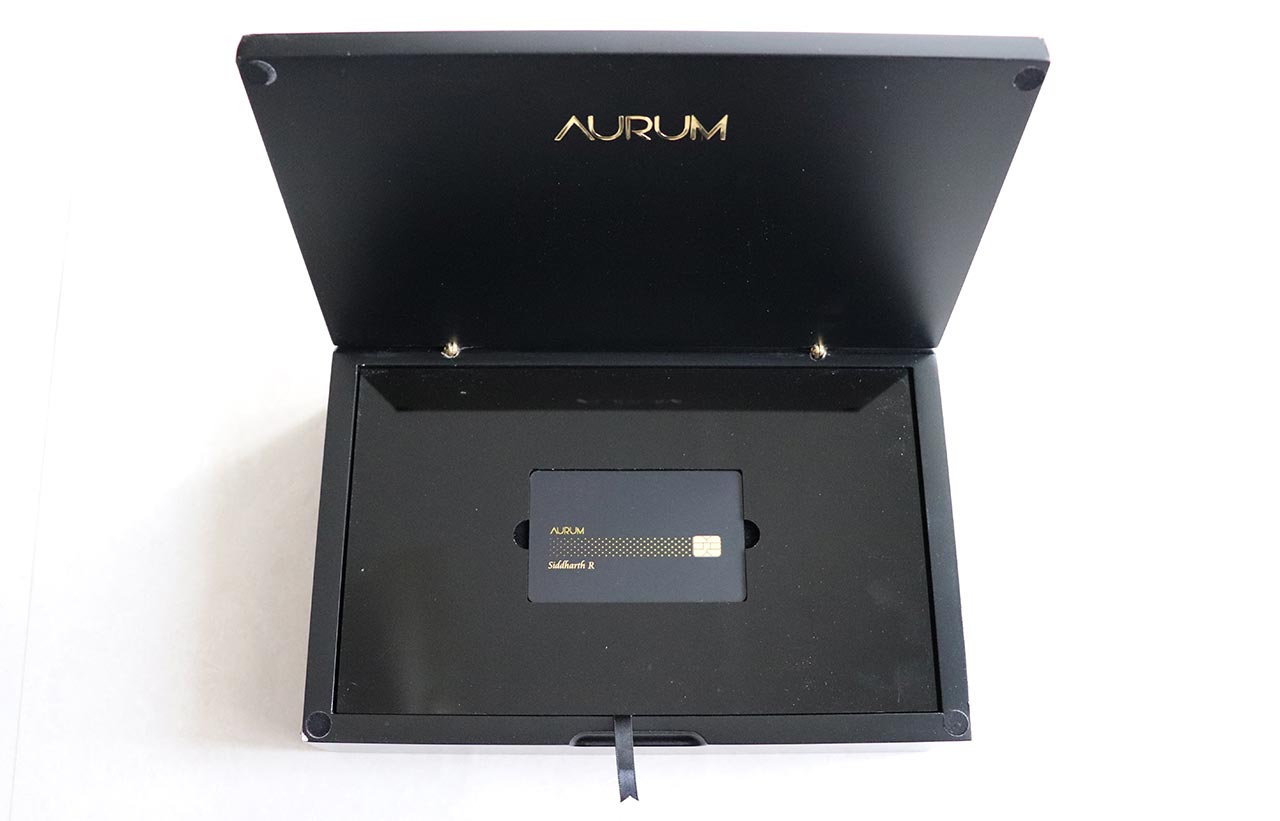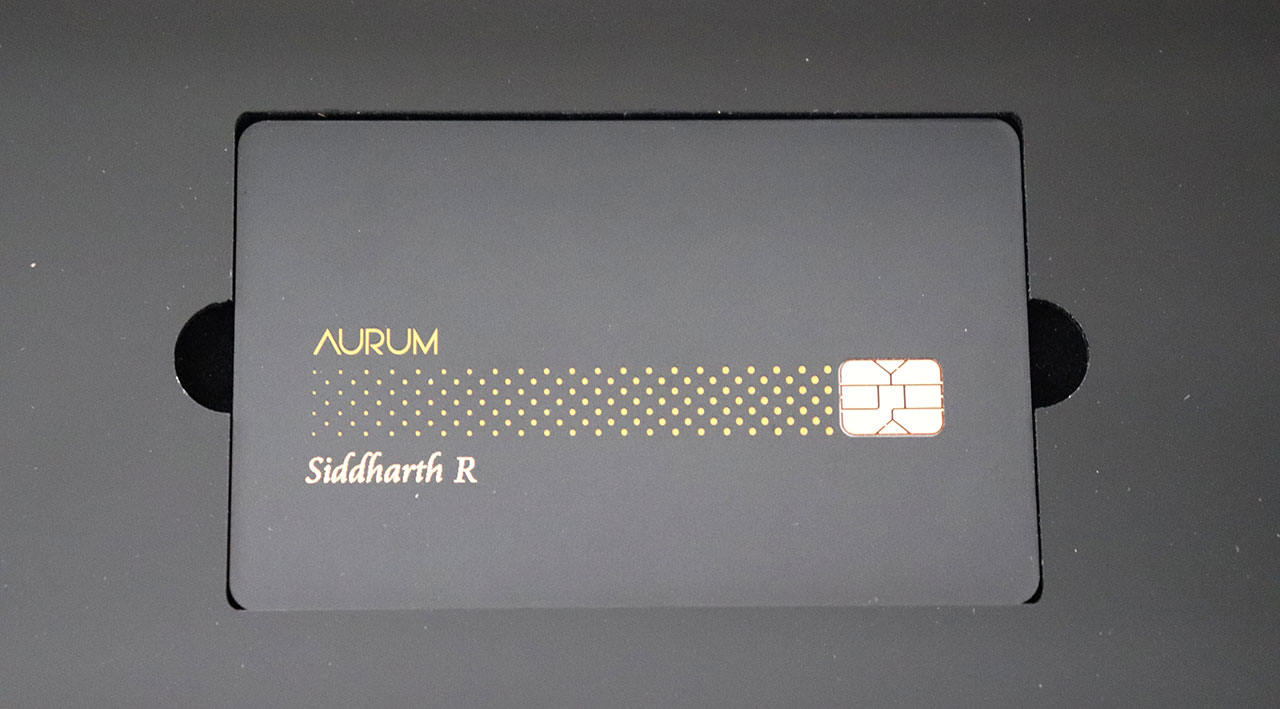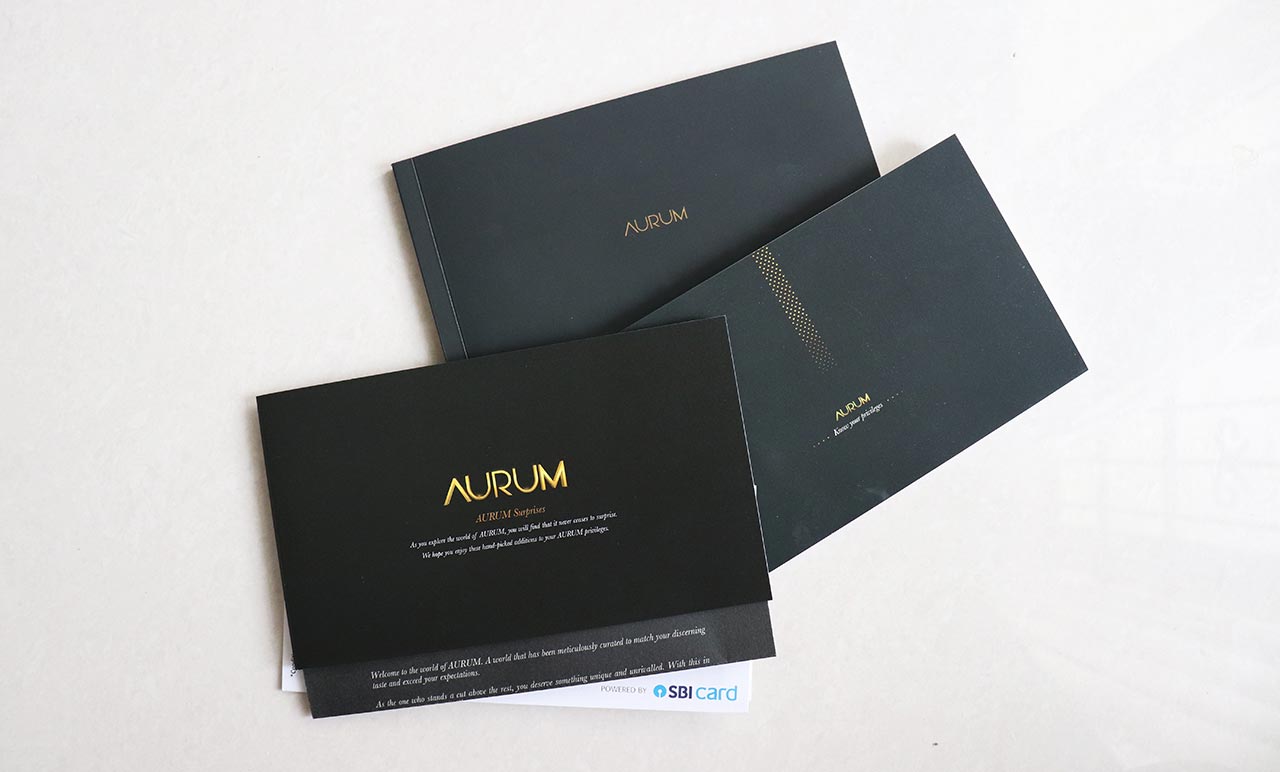 The Card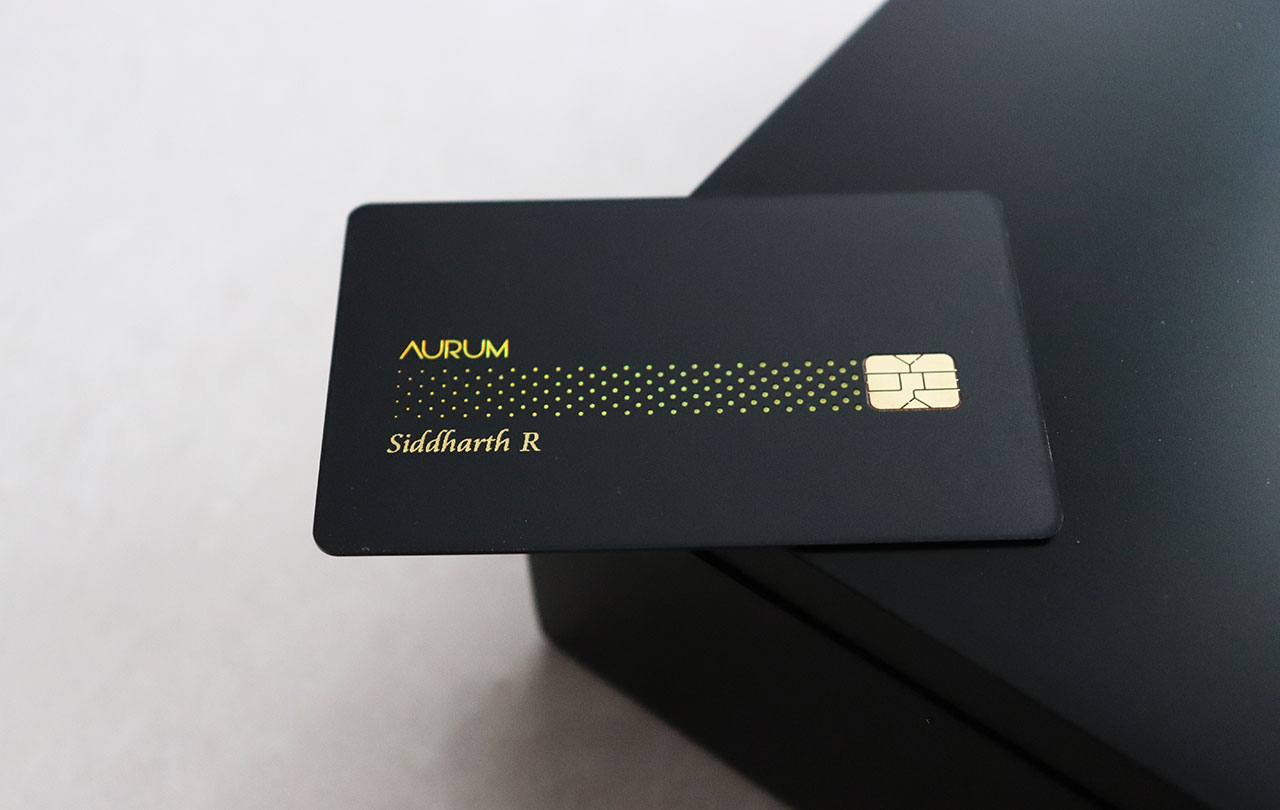 The card is indeed in metal but can't actually say what kind of metal.
Weight: It weighs almost same as the Amex Plat metal card but as I don't have the weighing scale can't comment much about the difference.
Design: They sort of combined both vertical & horizontal card designs. For ex, if you had already noticed, the chip is on the right/bottom, not on the left/top as with most cards.
Overall, the front look is good but at the back, I wish they had put the numbers in single line in those empty space at the center.
Availing Card Benefits
As soon as you login to the SBICard portal, you'll have a link to the AURUM Dashboard which has all info about the AURUM card along with the benefits and how to avail them.
Apart from that they also send an email (for each membership) with guidelines on how to avail each of the benefit listed.
Good news about these memberships is that your validity is topped up, meaning, if your Zomato Pro expires 2 months later, this will extend the validity further so that your 2 months validity is not wasted. This doesn't work with Amazon though, but the activation link is valid for couple of months, so should be fine.
The Airport Experience dashboard inside the AURUM dashboard is cleverly integrated with Dreamfolks system and it allows you to do a lot of things. For ex, you can generate QR code for availing complimentary lounge access (international).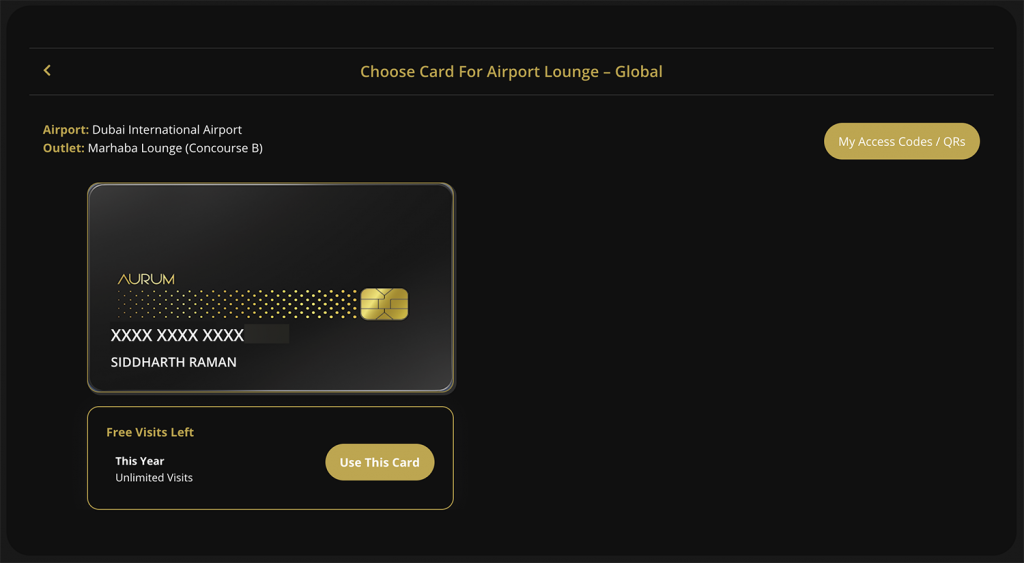 You can even use the dashboard to book Airport Meet & greet, Airport transfer, etc. You'll be asked to make a payment wherever you don't have complimentary visits left.
It's all wonderfully done and ready to use. But I'm just waiting to see the day when we have complimentary access to airport meet & greet/transfer services as new normal on super premium cards.
Rewards Portal
Fortunately rewards portal has the vouchers I was hoping to see. Currently Amazon/Flipkart vouchers are available for redemptions and I hope we continue to see them even after more AURUM cards are onboarded.
Overall the redemption portal looks good and the redemption process is smooth enough. Here's a quick look at one of my recent redemptions: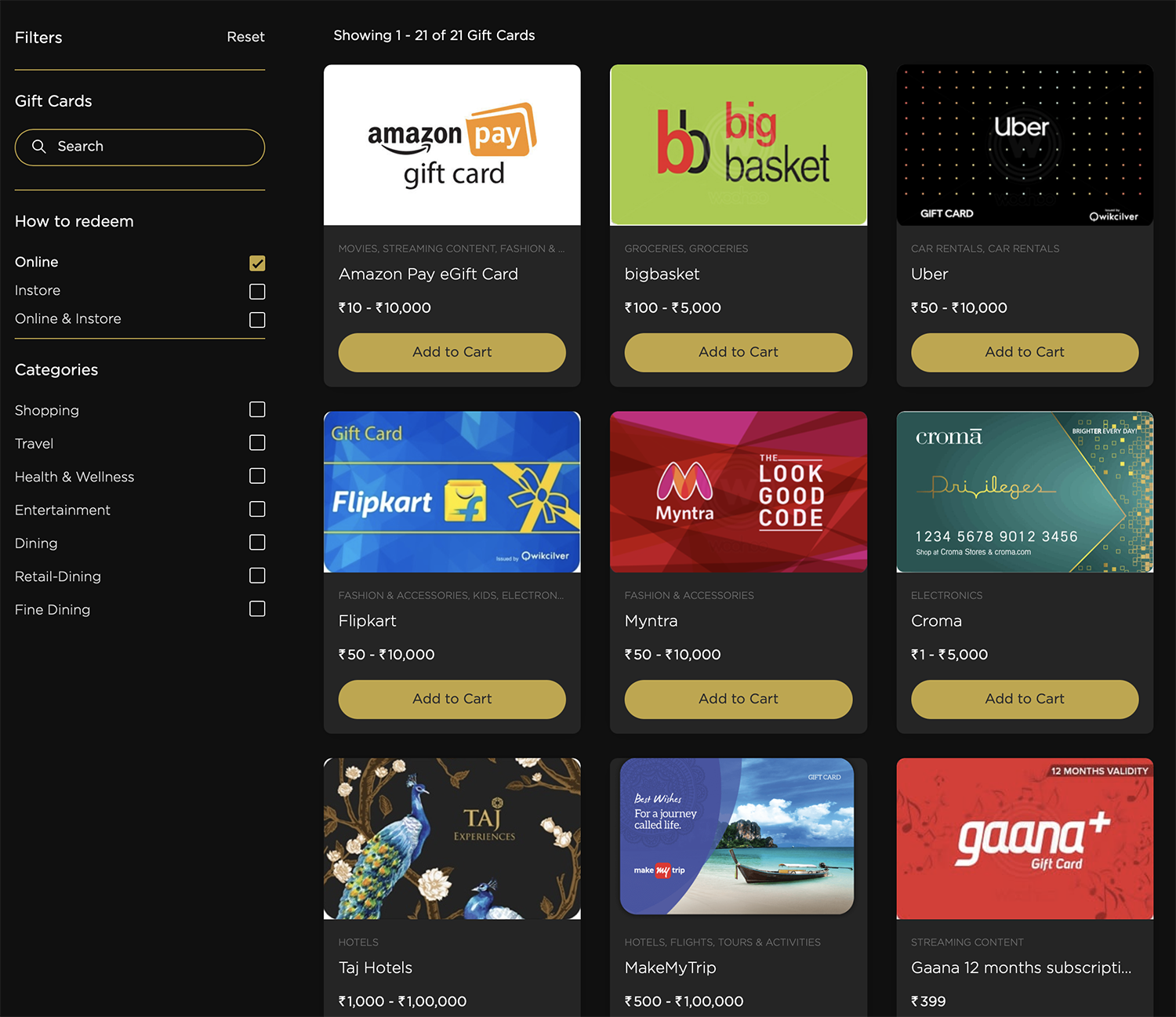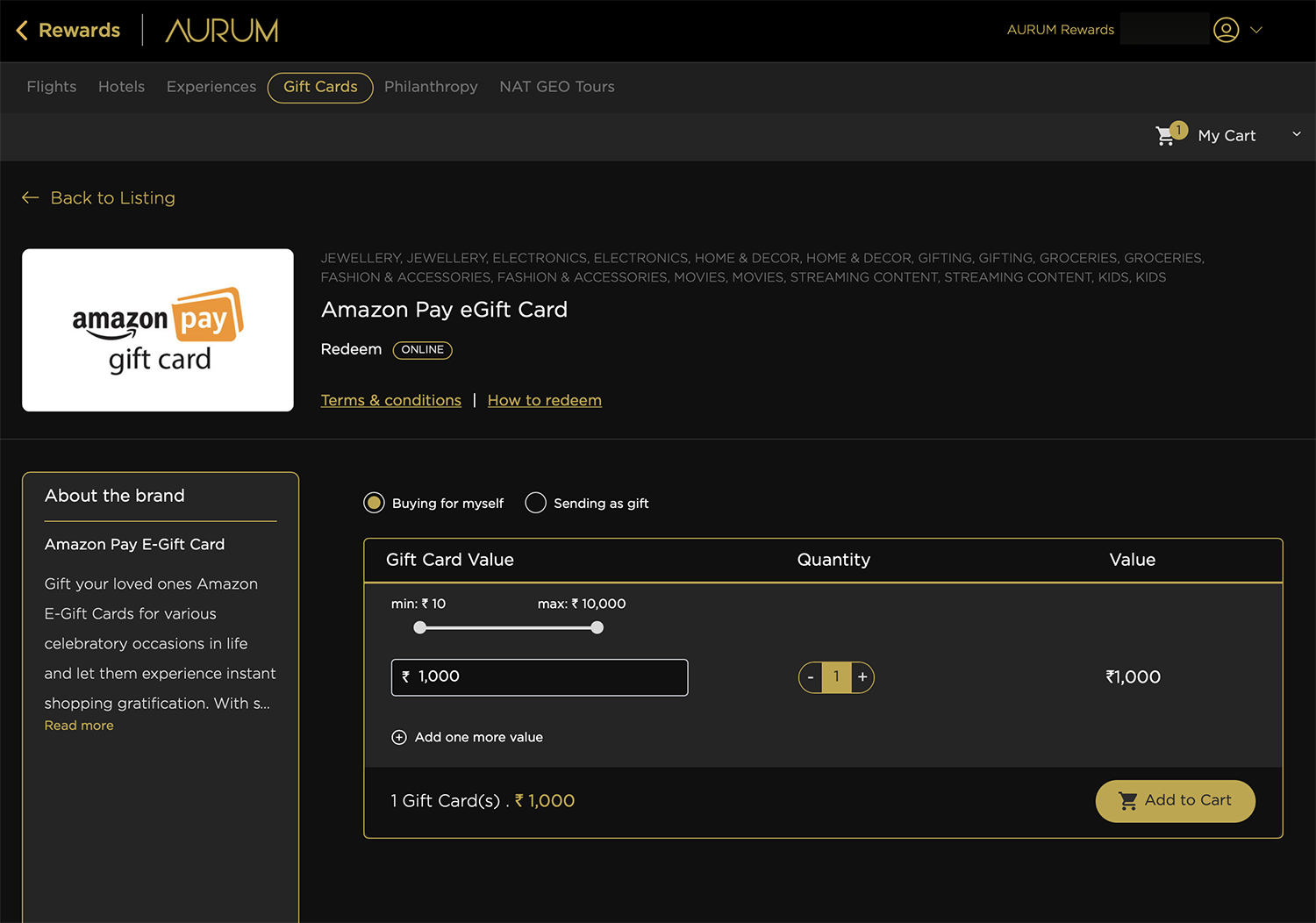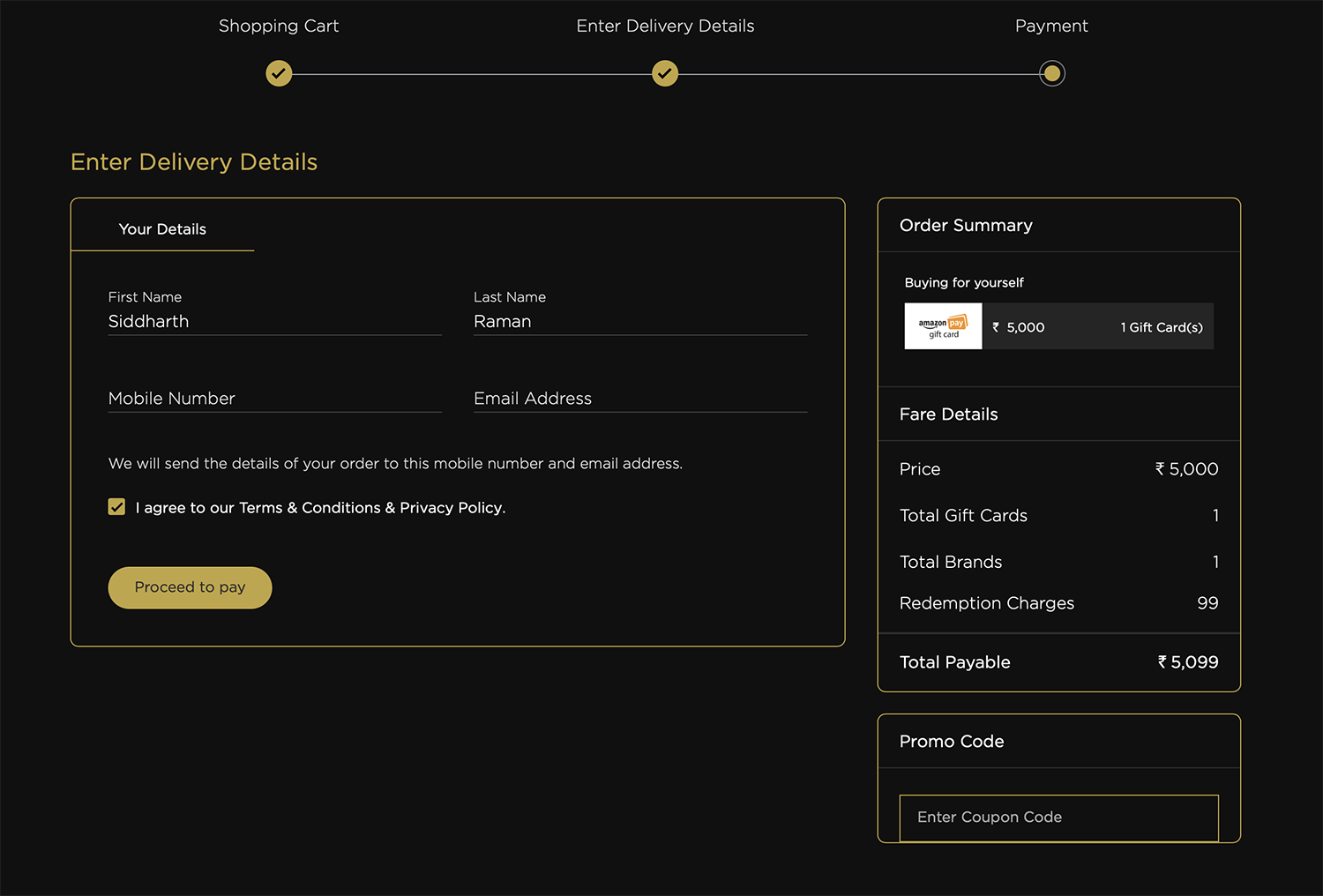 AURUM Support
Phone Support: Aurum cards has a dedicated premium support line and they are pretty good, as good as HDFC Infinia support, even better I would say. And the good news is, they can even call you back if they can't find a solution to your query right away. That's great!
Email Support: They promise a response within 4 hrs either via call or email.
Only downside of AURUM support is that you've to call a 1860 premium number which is chargeable at 1Rs/minute. I wish they had 1800 or any other landline/mobile number as that would serve the purpose and also would be easy for international travellers reach the support, as I don't think 1860 is reachable across the world.
Concierge Experience
Concierge Services are lot better than I expected. The requests are taken care by a third part company that also handles the AURUM loyalty portal.
I would say that AURUM concierge services are as good as Amex Plat Concierge services. Well, in-fact AURUM is lot better when it comes to email response speed & follow-up's.
Most of the responses are coming within few hours, which is great. I maybe enjoying the speedy services temporarily, as hardly very few are onboarded on AURUM so far.
I was also said that the concierge team is the same team that handles SBI Elite cardholders requests, with minor difference. Maybe just like the Amex Plat/centurion services.
But initially I was surprised to know that even Elite had Concierge benefit. That's a lot of value for Elite, for those who need!
Bottomline
Overall, AURUM experience is beyond expectations, especially when it comes to small perks, yet it still lacks the wow factor, especially because of the reward rate when compared with other cards in the competition in super premium credit card segment.
What's your thoughts on SBICard AURUM? Feel free to share your thoughts in the comments below.