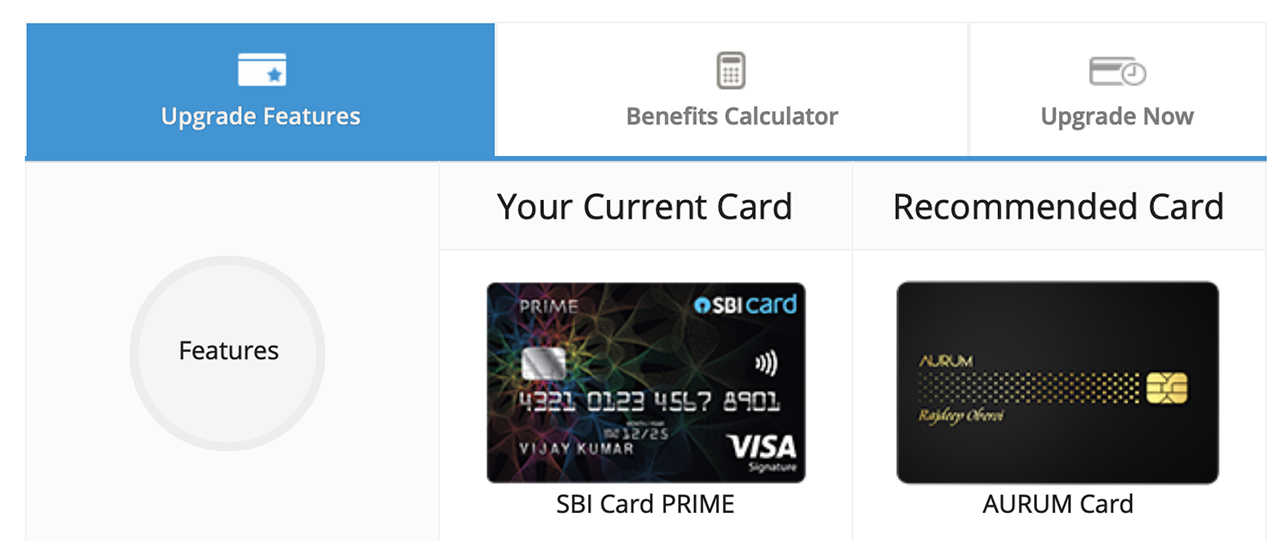 Generally speaking, the anniversary year of a credit card is usually the "date of issuance of a new card". It applies to both new card issuance and upgrades with almost all banks, except SBICard.
SBICard has a strange system where-in the card anniversary year for "Annual fee waiver" and the card anniversary year for spend linked "milestone benefits" are different, especially when you "upgrade" your card through the portal with the pre-approved offer, just like how I did for Aurum.
This difference is because the card gets billed during the usual bill cycle of the existing card you intend to upgrade. In my case, when I upgraded to Aurum, I was charged the joining fee only after a few months of upgrade, on the regular annual fee date of my previous SBI Prime.
In fact, SBICard clearly mentions this while processing the upgrade (see below), but I didn't expect this would shuffle the calculation period for milestone benefits.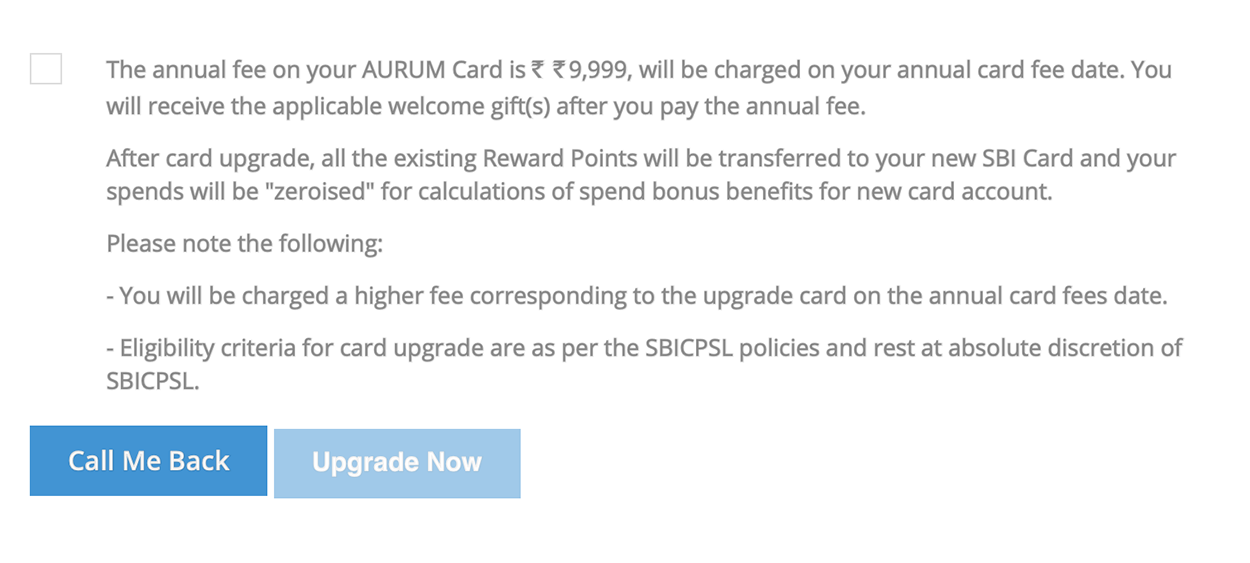 After someone recently reported the milestone fulfilment issue on SBICard Prime, I went ahead and checked my card anniversary year. I wasn't surprised to know that the calculation period for milestone benefits and annual fee waiver are indeed different.
To sum up, this is how it is calculated:
Anniversary year for Milestone Benefits: begins from the day of new card dispatch
Anniversary year for annual fee waiver: begins from the day of annual fee billed to account
So you'll need to optimize your spending accordingly to match the above to avoid unpleasant surprises.
Not to mention, SBICard has a lovely feature called Spend Analyzer that let's you check your total spends on the card with the ability to change the date range.
Final Thoughts
While the current upgrade system is good in a way, as you don't need to pay a fee in a short while just incase if you had already paid the fee or got waiver for previous year. But I wish SBICard mentions the difference in calculation as above so that cardholders are not disappointed.