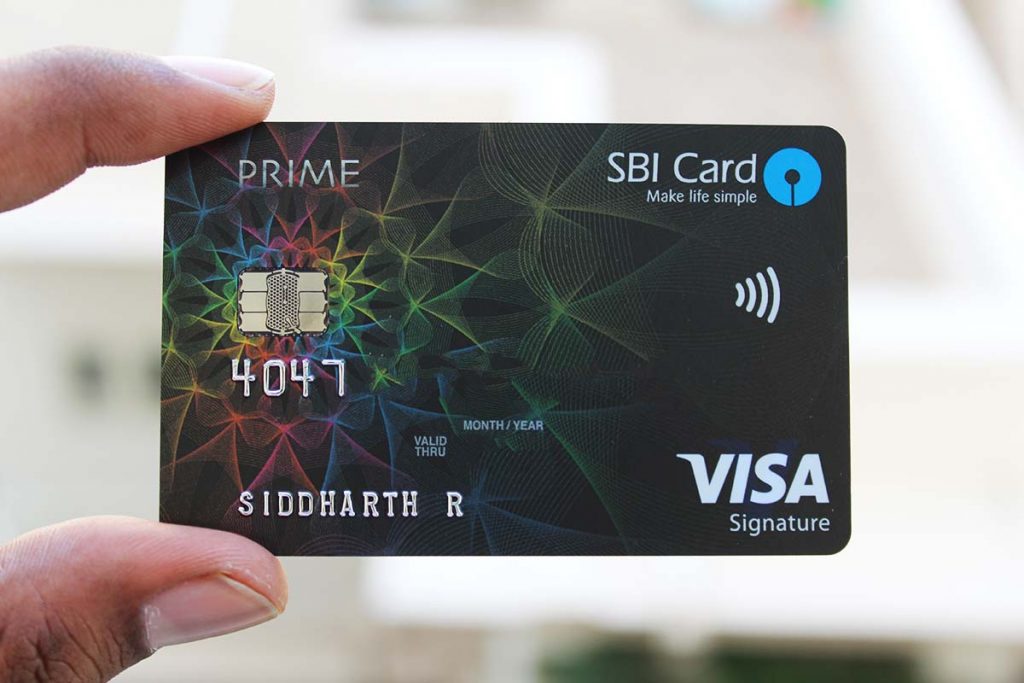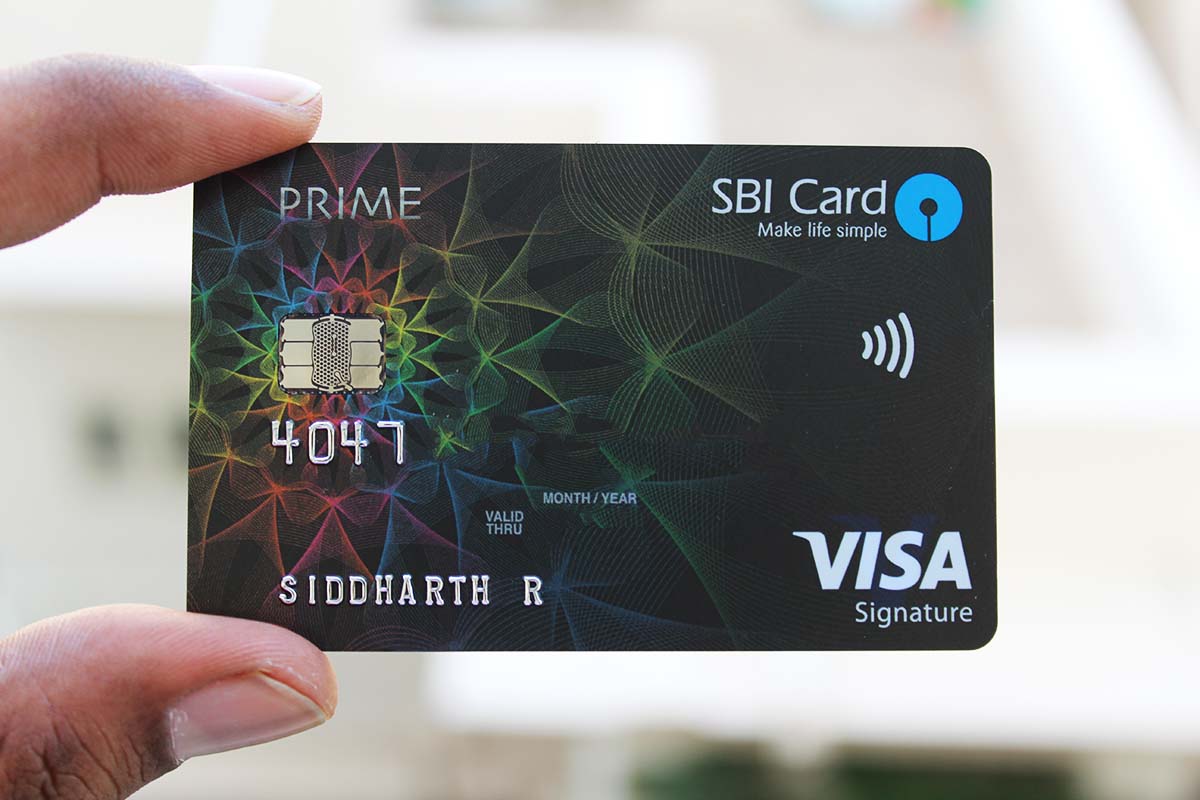 SBI PRIME CARD was launched in mid 2017 and ever since it got into the market, it has been one of the best premium credit card in India for various reasons like: milestone benefits, lounge access, fee waiver on spend and many more.
Not only for us, even for the bank it has been one of the amazing product that got them a very good share in the country's premium credit card segment for about 2 years in the row.
But there has been few changes to the card recently. So let's re-visit if the card still holds good in its current form. 
Overview
| | |
| --- | --- |
| Type | Premium Credit Card |
| Reward Rate | 0.5% – 5% |
| Annual Fee | 2,999 INR+GST |
| Best for | Rewards on accelerated categories |
| USP | Quarterly/Annual Milestone Rewards |
SBI Prime Credit Card used to be an amazing product until SBI decided to cap the max. rewards on accelerated categories. However, even now the card holds pretty good for certain set of cardholders.
Joining Fees
| | |
| --- | --- |
| Joining Fee | 2,999 INR + GST |
| Welcome Benefit | Rs. 3,000 e-gift Voucher |
| Renewal Fee | 2,999 INR + GST |
| Renewal Benefit | Nil |
| Renewal Fee waiver | On spending >3 lakhs |
Welcome Gift Voucher Options:

Bata/Hush Puppies, Pantaloons, Shoppers Stop and Yatra.com)
When it comes to renewal, usually they charge the fee & then refund it back after a week, if renewal fee waiver condition is met. I wish they rather not charge at all, just to avoid confusion.

Rewards
SBI Card Prime comes with different types of rewards: Regular, Milestone & Accelerated, here's everything about it below,
Regular rewards
All regular spends: 2 RP per Rs.100 (0.50% Value)
1 Reward Point Value: Rs.0.25 (can be adjusted as statement credit)
To redeem points for stmt credit, simply call SBICard customer Care. Redemption fee of Rs.99 per request is applicable.
Milestone rewards
Spend Rs.50,000: Get Rs.1,000 Pizza Hut e-Voucher (every calendar quarter)
Spend Rs.5 Lakhs: Get Rs.7000 worth Yatra/Pantaloons Voucher.
I used the Pantaloons voucher during 2018 Diwali and got even greater savings on it.
Accelerated rewards
Standing instructions of Utility Bills payments: 20 RP per Rs.100 spent: (5% Value, Capped)
Birthday Spends: 20 RP per Rs.100 spent (5% Value, capped from 22 Feb 2021)
BigBasket: 15 RP per Rs.100 spent (3.75% Value)
Dining, Groceries, Departmental stores and Movies: 10 RP per Rs.100 spent (2.5% Value)
Overall, as you see the entire rewards earning capability, its pretty well designed. Now the problem is RedGirraffe is removed from SI payments, but not to forget that other SI payments (LIC,EB, etc) are still eligible for accelerated reward points.
Update: With effect from 1 Oct '19, a capping of 3,000 Reward Points per month will be placed on the earning of 20 Reward Points per 100 spent on Standing Instructions of Utility Bill Payments.
Update: Cumulative of 20 Reward Points accrued per Rs. 100 spent on your Birthday using SBI Card PRIME/Platinum of Allahabad Bank, City Union Bank, UCO Bank & Central Bank of India will have a capping of 2,000 Reward Points per year w.e.f. 22 Feb'21. T&C.
Airport Lounge Access
| ACCESS TYPE | ACCESS VIA | ACCESS LIMIT |
| --- | --- | --- |
| Domestic (Primary) | Visa / Mastercard | 2/Qtr |
| International (Primary) | Priority Pass | 4 (Max: 2/Qtr) |
Remember, both lounge benefits applies only for Primary SBI Prime Credit Card holder. Priority Pass expires in 2 Years.
Other Benefits
Enjoy Complimentary Club Vistara Silver membership (1 Upgrade Voucher)
Bookmyshow benefit
Enjoy complimentary Trident Privilege Red Tier Membership & other benefits linked to it.
Golf Benefit
Complimentary Lessons: 1 / Month
Complimentary Games: 4 / Year
While SBI Prime Credit Card doesn't have any standard golf benefit, you may still avail the Mastercard World Golf benefit if your card is issued under Mastercard network.
However, note that, if you choose Mastercard, you won't be able to avail the Bookmyshow benefit which is available on Visa.
Maximizing Returns
Let's consider you spend about 5 lakhs a year with Rs.1.5Lakh in accelerated rewards (5%) and remaining as regular purchase, & meet quarterly targets. Let's see how much rewards you get,
Rs. 7,500 -> Accelerated Rewards: 5% on Rs.1.5L spend
Rs.4,000 -> Pizza Hut vouchers (quarterly spends benefit)
Rs.7,000 ->Yatra/Pantaloons voucher (5L Spend)
Total Savings: Rs.20,000 on 5L spend which is ~4% Reward Rate
The major downside for some would be spending 1.5L on accelerated rewards which may reduce the overall reward rate.
But then if you consider fee waiver on 3L spend, lounge access & other benefits, I still see it as an amazing card in 2019 with returns far more than regular premium credit cards of this range.
So if you still have the question in mind: "if it's still worth it?" – YES totally!

Bottomline
It's obvious that SBI Prime makes sense for those who don't have access to the super premium cards. Redgirraffe used to be an amazing benefit in the past, but remember, anything above 3% reward rate in the world of credit cards will live only for a short while.
So overall, I would say, it's good to "hold" as long as you can spend 5L, else it's OKAY to downgrade to SBI Simplyclick, which is also a decent card for online spends.
If your spends are on the higher side, you may also explore SBI Elite which comes with amazing Movie benefit or other bank super premium credit cards altogether.
What's your take on SBI Prime in its current form? Feel free to share your thoughts in the comments below.