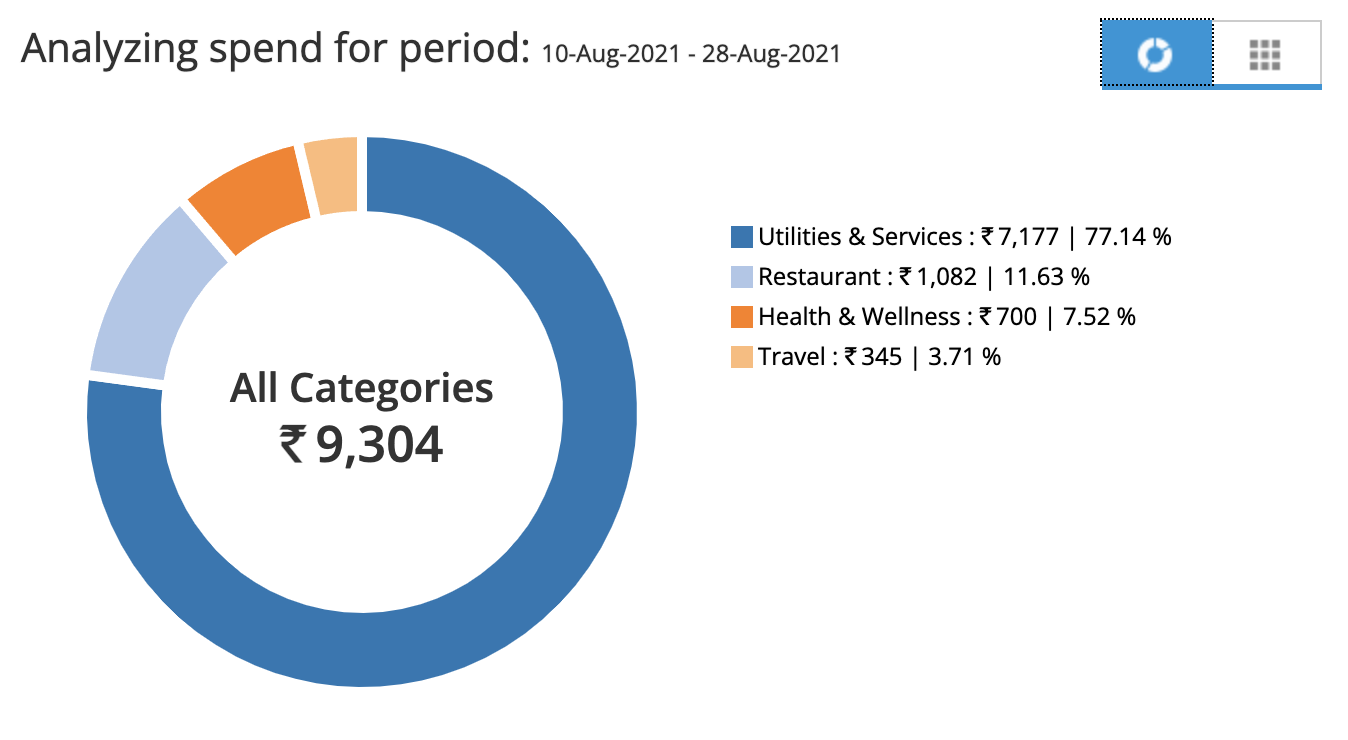 SBICard has a cool feature called "Spend Analyzer" that let's you track your total monthly/annual spends and its spend categories. Spend Analyzer can be reached by clicking below, post logging into your SBICard account:
My Account > Spend Analyzer
You can navigate to the above page both on Desktop and Mobile but on mobile it actually takes you to ILA chat support (bot) that gives you the details little differently and is less accurate.
For ex, ILA considers the shopping spends done via wallet run payment gateways as wallet spends and populates the graph accordingly. So if you want to track the categories precisely, you will need to stick to the Desktop version.
Note: It takes about 2-3 days for the data to be updated on these tools.
Also the another big issue with the tool is that if you pay the credit card bill via CRED/Paytm etc, the tool will get confused, like below. Hope they exclude these incoming payments as bill payments instead of refunds and calculate the spends/categories accordingly.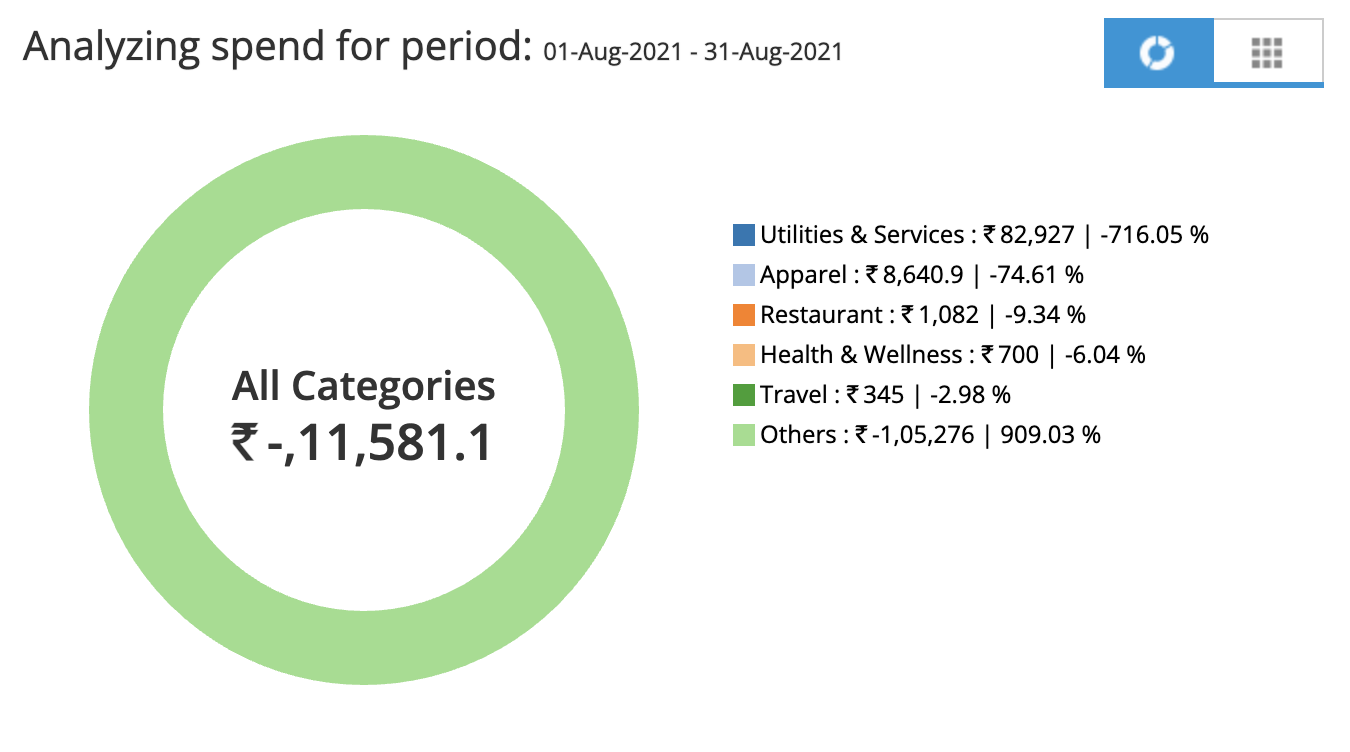 Why is it useful?
I consider it as a highly useful feature as it let's you track the total spends on your account, like:
Annual Spends (for annual fee waiver)
Milestone spends (quarterly/annual)
Financial Year Spends
Check transaction category
Given that #1 & #2 might be different for some cardholders due to the complications on upgraded cards, this feature is extremely useful.
Also, #4 is the interesting one as it let's you find the txn category. It's quite useful when SBICard runs these lucrative 10% cashback on online spends.
Final Thoughts
Features like Spend Analyzer is a blessing for those who hold multiple cards and wanted to track annual spends on the account without calling support for that matter. I've been hoping to see such tools from all card issuers for a long time, but I'm surprised to see SBICard taking the first move.
That aside, IndusInd does send you FY spends summary which is cool as well, but I wish they too have a tool something like what SBICard has, as checking real-time stats is cool.