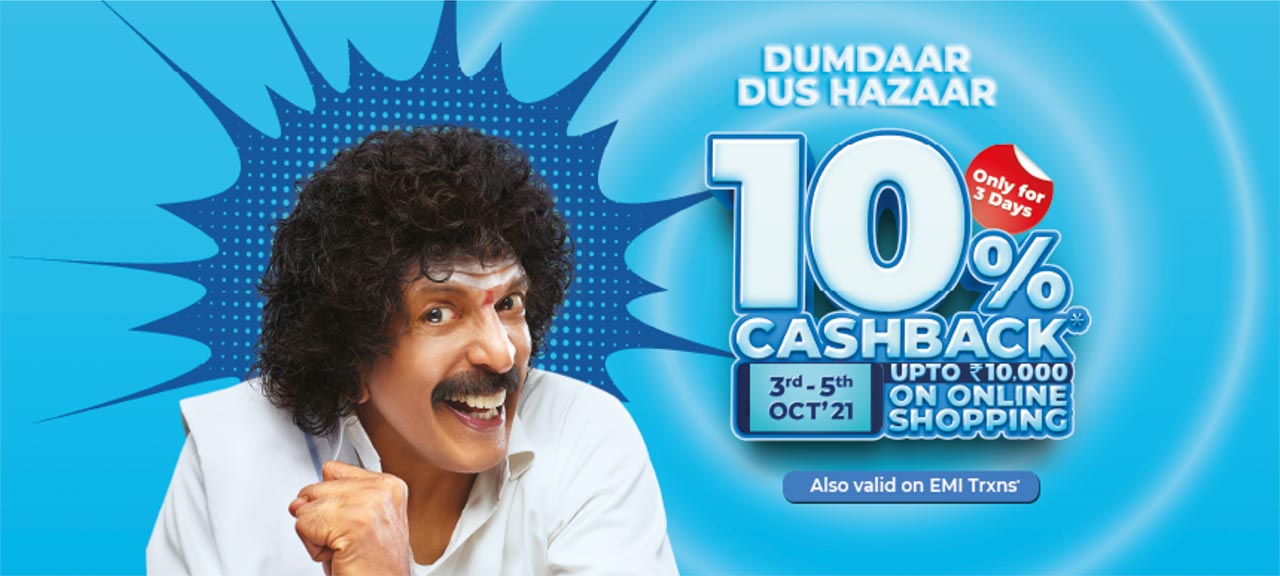 SBICard has come up with a pleasant surprise for us by throwing a lucrative 10% cashback offer on online shopping capped at Rs.10,000 – which is generous for SBICard indeed. Here's a quick look into the promo.
Base Offer
Min Transaction : Rs 7500 (Min. swipe amount on SBI/Tata Credit Card)
Maximum Cashback: Rs 1750 per card account (Spend: 17,500 INR)
Bonus Offer
Extra Rs 8250 cashback per card account on cumulative Spends of Rs 1,00,000 & above
For cumulative/total spends calculation, each individual transaction should be Rs.7500 & above
Max Cashback across both offer: Rs.10,000 per card account, valid from 3rd Oct to 5th Oct 2021, to be fulfilled by 11th jan 2022.
This is a good deal, as you can use it whether you're shopping small (17.5K) or big (1L) during this festive season.
The Catch
However the most important part of the offer is the eligibility. Not all transactions are eligible, Domestic e-commerce transactions in categories listed below will only be considered.
Apparel
Automotive -Servicing & Accessories
Departmental Stores & Grocery
Direct Marketing
Electronics & Electricals
Entertainment & Music
Furnishing & Hardware Shops
Do check out the detailed T&C for more info on the offer. It's less complicated, except the eligible txn type.
I wrote an email to Aurum Credit Card Support for which I got a callback within few mins – with a confirmation that my past txns done on Amazon and few other merchants are eligible for the offer. He said that my Amazon txn was under "Apparels & Accessories" category and that it is eligible for the offer.
It seems they have the info of the merchant type, but unfortunately not instantly available. They need to check with someone (hold for 2 mins) and then update us.
I've just shared the feedback to show the merchant category in the stmt. I wish every bank does that, for obvious reasons.
Aurum team is certainly useful for such quick callback support. This is definitely a luxury, given that the typical SBICard support is tough to reach and less knowledgeable for such queries. I wish they extend the Aurum like support to other cards as well, at-least for the Elite cards.
Offer Round 2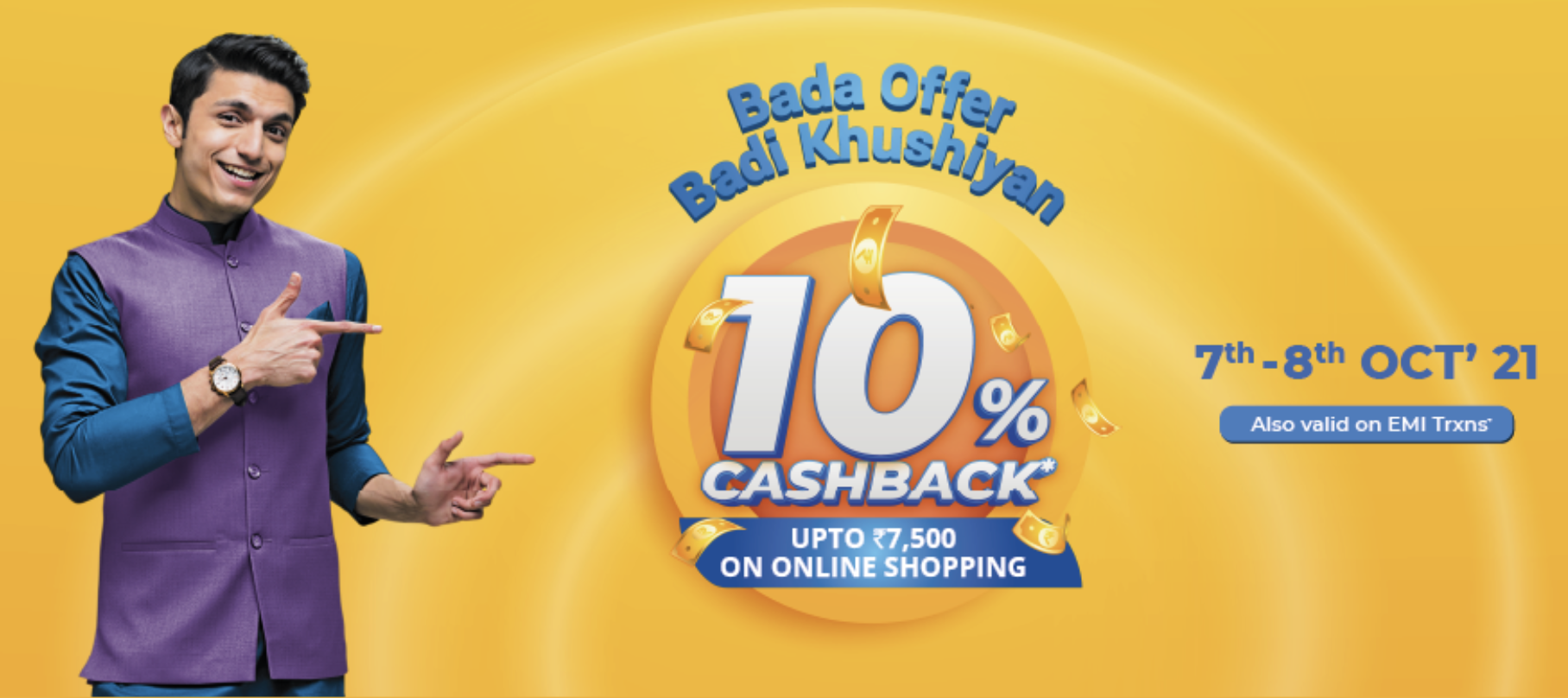 SBICard just rolled out another 10% cashback offer similar to the above one. Here's the detailed T&C.
Max Cashback for this round: Rs.7,500 per card account, valid on 7th & 8th Oct 2021, to be fulfilled by 11th Jan 2022.
Final Thoughts
SBICard every year has the habit of running 10% cashback offer on Amazon (or) Flipkart during the big amazon/flipkart deal days and this year it seems they wanted to extend this benefit (assuming from the short offer period) to many other merchants as well and so likely this type of offer came into picture.
Its good to see such offers and I guess we may also see a separate Diwali offer in typical style that I don't prefer (Top spender offers). Anyway, let's see.
Update: Both offers above have been fulfilled during 1st and 2nd week of Jan 2022.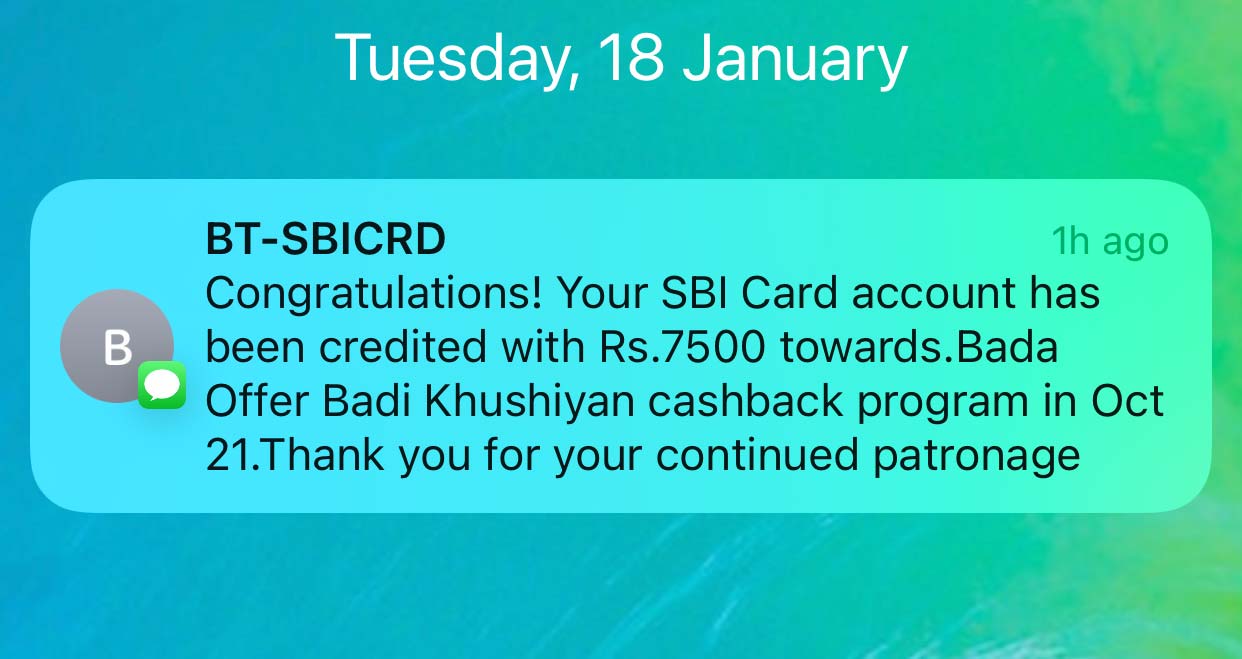 What's your thoughts on this short & sweet deal by SBICard to save 10% on online shopping spends?