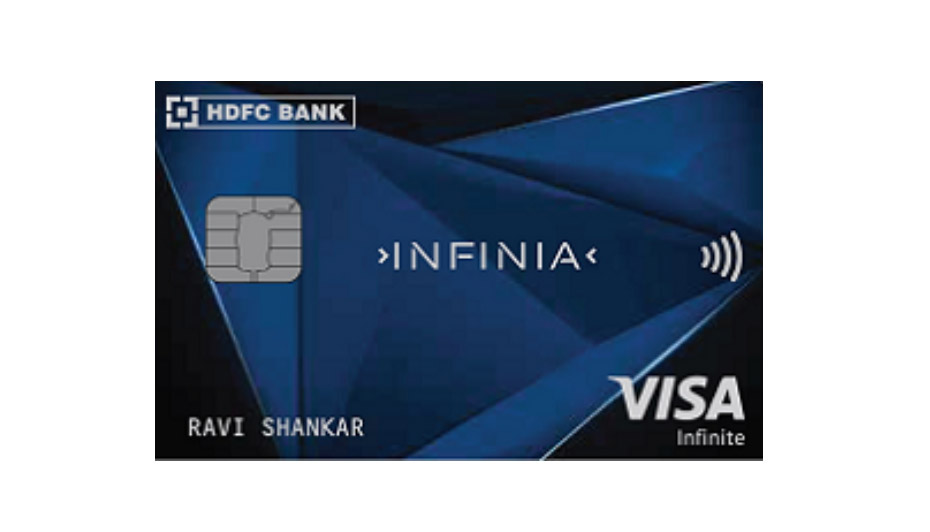 HDFC Bank recently re-launched the entry level credit cards by late Sep 2021 and along with it HDFC Infinia metal card was also supposed to be launched. The same was delayed by ~2 weeks for unknown reasons but now the Infinia Metal Edition is finally up.
The Infinia metal edition comes with below features/changes/additions
New metal card design
Ability to redeem points for Apple products/Tanishq vouchers at 1:1 (70:30 applies here as well)
No 2X rewards on dining (Same will be discontinued for Non-Metal cards effective 1st Dec'21)
Fee: 12.5K+GST (you get 12.5K points)
Fee waiver: 10L spend (instead of 8L)
Complimentary Club Marriott membership for first year
Complimentary nights (2+1) & weekend buffet (1+1) at participating ITC hotels
and ofcourse all other features of the existing plastic Infinia.
Visit HDFC Infinia Metal Edition on HDFC Bank website for more details.
The surprising point here is this t&c:
All Product Features (excluding Welcome/Renewal Reward Points) captured in 'Features' tab are also applicable for Infinia cards sourced before 18th Oct'21
Which ideally means that your current plastic Infinia is as good as the metal Infinia, except that it's not a metal.
This is true because I can see the Tanishq voucher at 1:1 redemption already with my plastic Infinia on the smartbuy (under smartbuy>privileges>infinia>login>rewards). So it seems they simply replaced Infinia with Infinia metal.
First impressions
Design:
Existing design on plastic version looks LOT better than the metal edition.
Benefits:
It's sad to see the 2X on dining go.
ITC benefits are good and maybe useful for some.
Good to see Apple/Tanishq redemptions, but sad to see the 70:30 rule there.
Overall, the updates & design are not exciting enough for me. However, if you're in the game of accumulating rewards, Infinia still remains as the "King of credit cards" in India .
How to upgrade?
The upgrade eligibility is likely to be sent in a phased manner, probably to the high spenders to begin with. Expect a smooth upgrade process if you intend to upgrade from plastic to metal.
For now some Infinia cardholders have received the email for upgrade and they are able to see their upgrade offer on net-banking already, as below: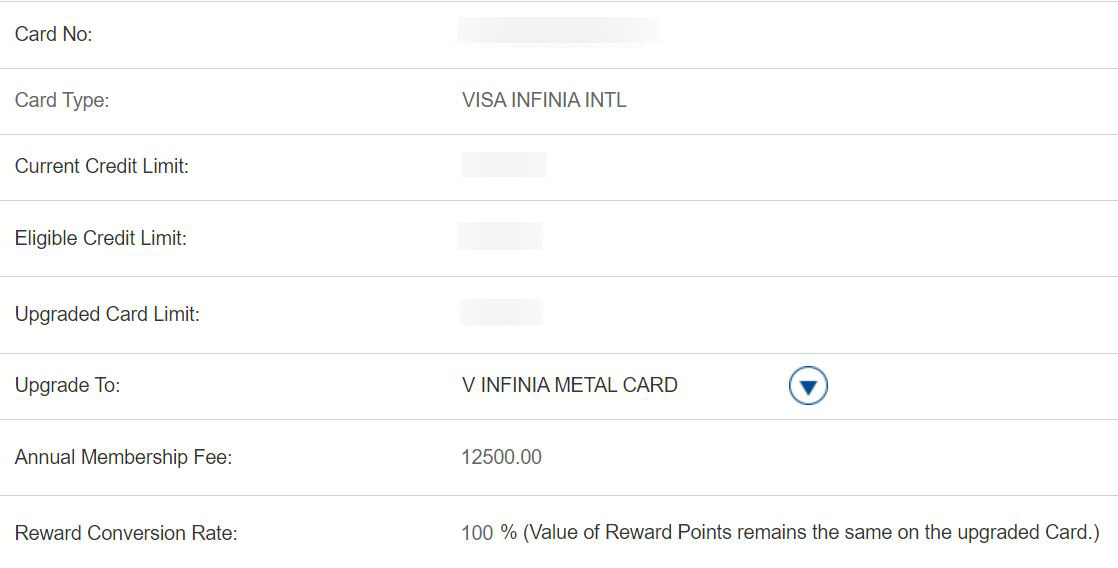 That aside, most likely the existing plastic Infinia would remain at 10K fee for those who want to stay, because they legally agreed only for 10k fee and this is why it complicates the process.
This Infinia plastic/metal upgrade is approached similar to how they did with HDFC new diners 3610 series upgrades.
To sum up, if you upgrade, all you get is the metal card with FYF pricing and a higher renewal fee. Rest benefits appear to be same for all. It's basically a cosmetic upgrade!
Now get updates on your email instantly as soon as I get know the changes/updates on the new Infinia Metal Edition.