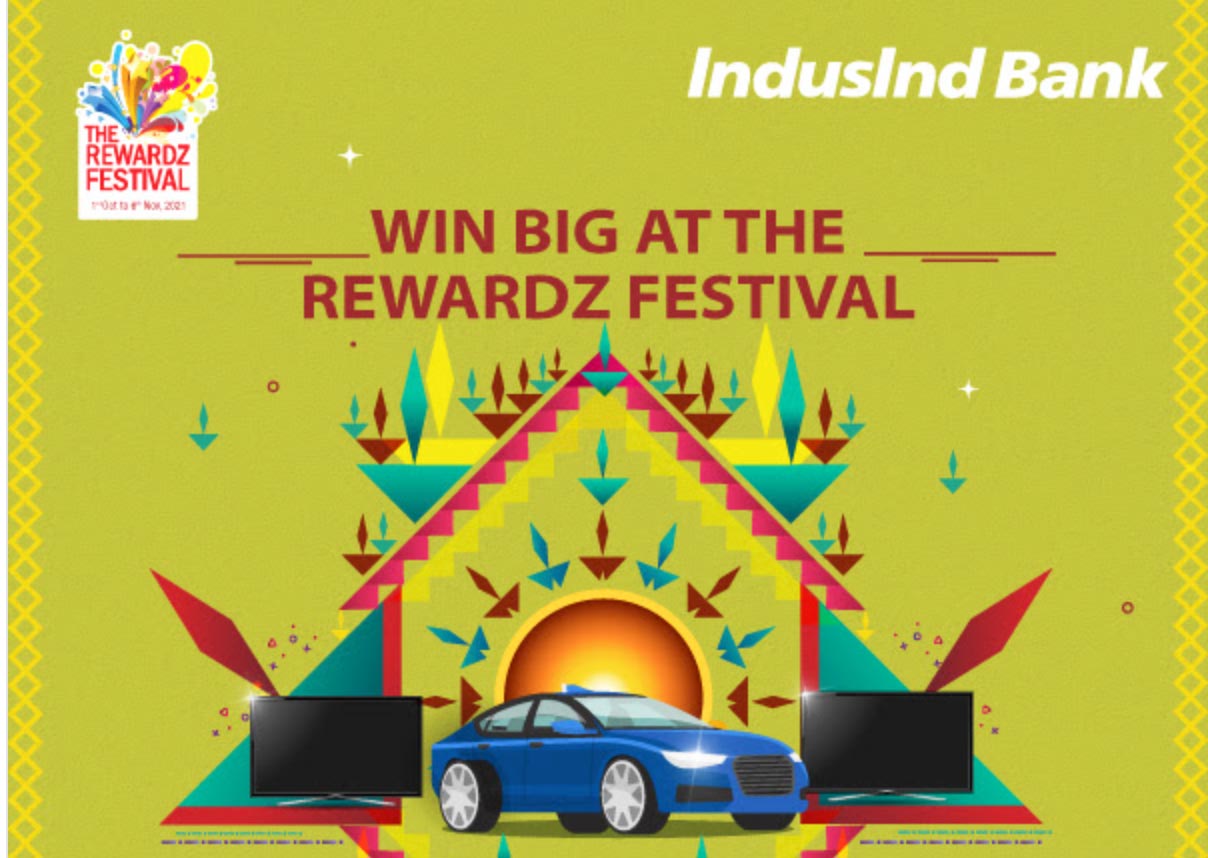 IndusInd Bank is up with their targeted Diwali promo for 2021 with which one can save upto 2% on spends as bonus points + there are some top spender offers as well. Here's everything you need to know about the offer.
Offer Details
Offer Period: 1st Oct 2021 to 6th Nov 2021
Excluded spends: Insurance, rent, real estate, gov. taxes & other bill payments.
Bonus Points Offer: Get 1% Bonus points on spends of XXX; get 2% bonus points on all spends above Rs.YYY once the overall spends exceed Rs.ZZZ. Max. bonus points varies for each cardholder.
Top Spender Offer (Overall): Top spenders can grab Hyundai Verna(top #1), Sony Bravia (top 2-5), iPhone 12 Pro (top 6-10).
Top Spender Offer (Weekly): Weekly spenders gets OnePlus 9R, Amazon Echo Dot 3rd Gen, etc
I got the below offer on Pinnacle Credit Card with max. bonus points limited to 3600 points. Hmm!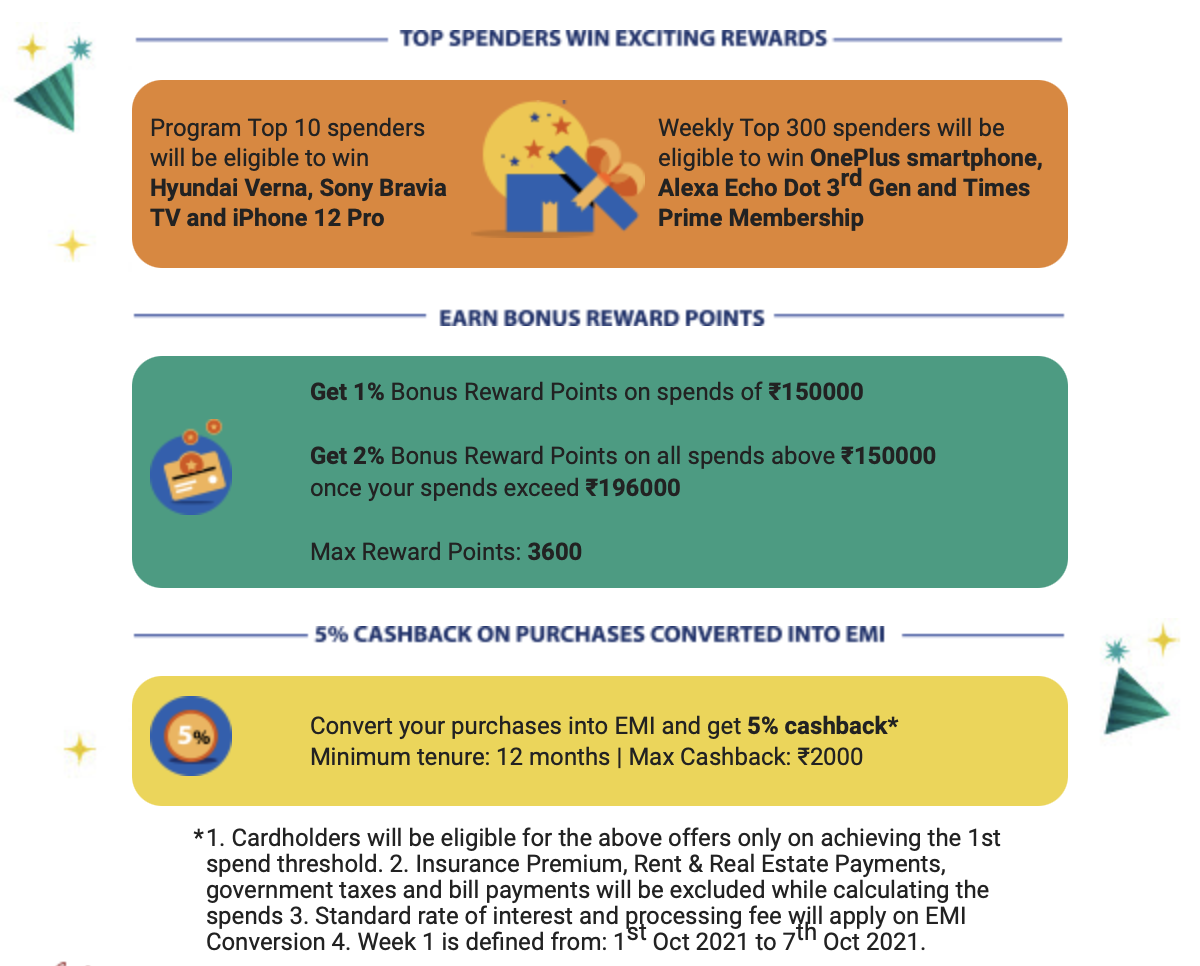 Just incase if you're not registered, here is what you need to do:
Type sms JOIN and send it to 5676757 (or) check the email and click on the personalised link.
Registration Period: 24th Sep'21 to 8th Oct'21
Bottom line
IndusInd Credit Card Diwali offers are getting worser almost every year. It used to give return on spend as good as ~10% few years ago and then it started dropping last 3 yrs and now its hardly 2% extra, ideally giving a max return of ~4.5% on select spends on select cards.
Further, the T&C doesn't mention anything related to spends done over and above the assigned credit limit rule for which they usually don't give points.
And the new addition of Top spender offer only makes me afraid about the future of IndusInd Rewardz festival offers.
That said, we may also expect a separate promo for IndusInd Amex network Cards, which is usually sent out bit later.
Did you receive the IndusInd Festive Offer for 2021? Feel free to share your thoughts in the comments below.