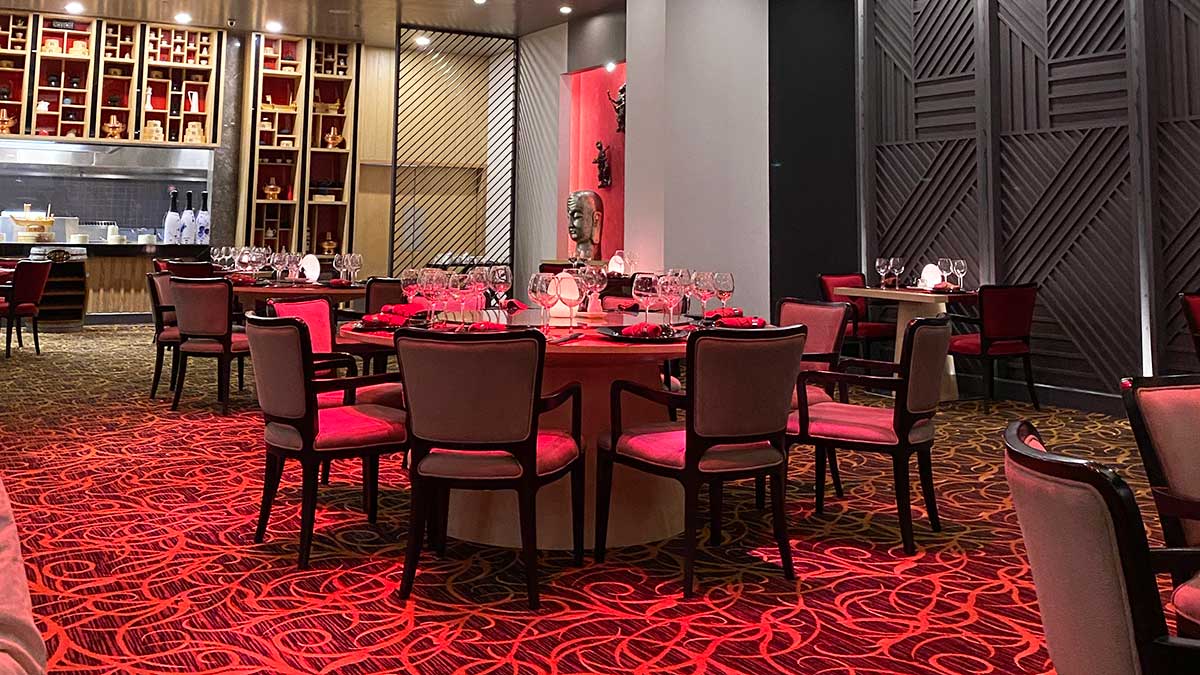 IndusInd Bank has been silently running attractive offers on select IndusInd Credit/debit cards on Eazydiner and here's everything you need to know.
IndusInd Credit Card Offer
Offer 1: Rs.3000 off on the bill, twice per year on IndusInd super premium cards
Offer 2: 30% off upto Rs.500, twice per card on all IndusInd credit/debit cards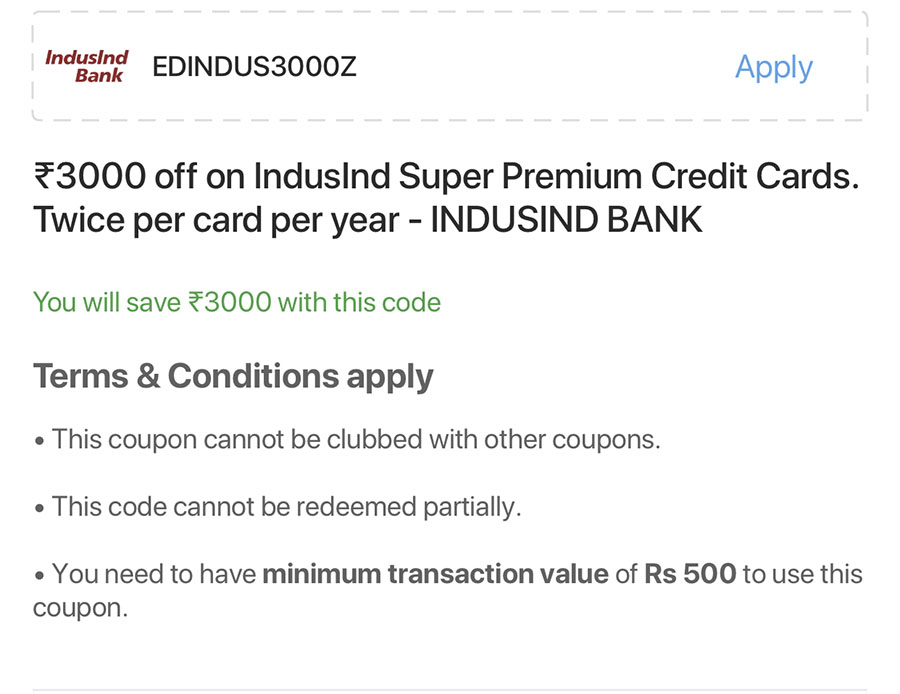 As soon as I saw the offer #1, I was jumping in joy because IndusInd actually calls even Pinnacle credit card as a super premium card.
But after having a call with Eazydiner (and also after testing) I realised that its only eligible on those expensive credit cards from IndusInd, which I continue to wonder why anyone would go for it.
So this #1 offer is eligible on cards like Crest, Celesta, Indulge and the newly launched Pioneer metal card, most of which costs >50K INR.
My Experience
I was recently staying in Radisson Blu Bengaluru outer ring road and was exploring ways to reduce my dining spends. That's when I landed up in exploring these beautiful banking offers on EazyDiner along with the regular Eazydiner Prime benefits.
I booked the table via Eazydiner Prime to get 25% off on the bill + another 30% off on the bill via PayEazy banking offer (IndusInd).
It's been a while since I used Eazydiner Prime, so i thought I could avail only one of them but well later I realised that I could have actually double dipped.
Eazydiner apologised on the matter as the restaurant didn't honour the 25% off benefit and gave some coupons for the inconvenience. Yet to figure out where they're' lying!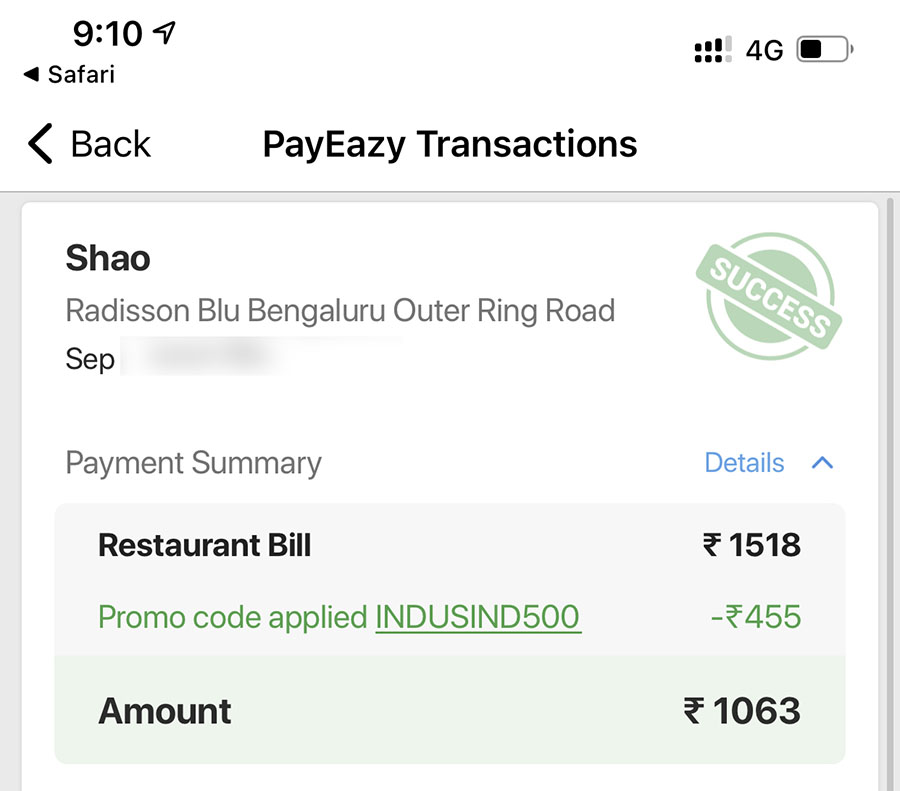 Anyway I ended up availing the 30% off on IndusInd Cards which I feel is also very lucrative. I'm pleasantly surprised to see such aggressive offers from IndusInd, perhaps for the first time.
Is Dineout better?
While exploring Eazydiner Prime the other day, I realised that Dineout Passport is slightly better in some aspects.
For ex, with Eazydiner Prime one could get 25% off on al-la-carte (but not on buffet) at the restaurants in Radisson, but with Dineout Passport you could get 25% off on any bill, including Buffet.
And then you also have banking offers if you pay the bill via Dineout.
Note that you can also pay these Dineout Payment enabled restaurants by redeeming your Intermiles at 25ps/point, not a great option but its good to have the ability to not spend out of pocket at times.
Final Thoughts
It's nice to have dining offers at these star hotels as with it we can easily save thousands during each stay. And this IndusInd offer is very attractive indeed.
I wish other premium card issuers too come up with something similar. I would be happy to see one with Amex given that Eazydiner & Amex have a strong relationship ever since Eazydiner Prime was launched.
Have you been using Dineout Passport or Eazydiner Prime lately? Do let us know your experiences in the comments below.