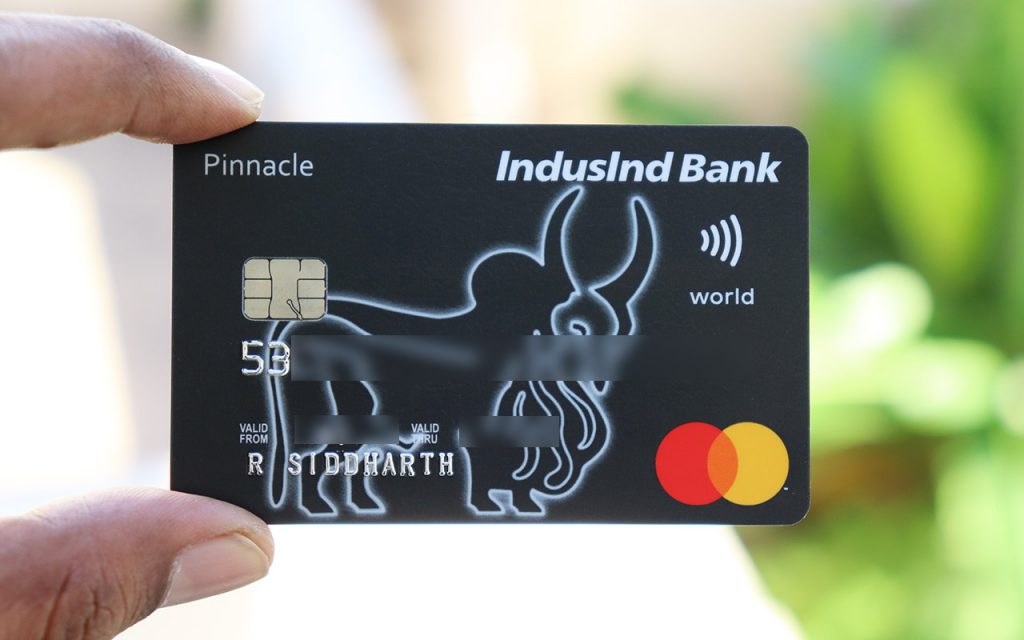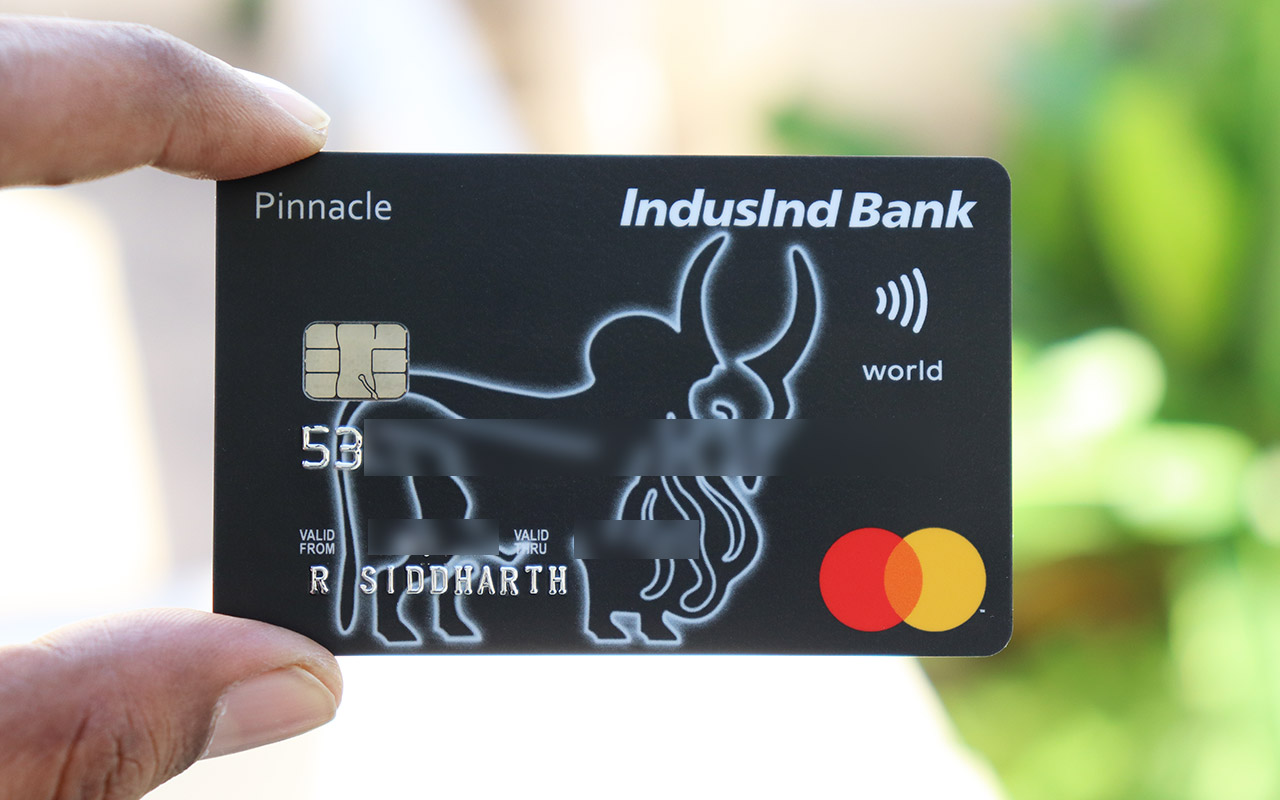 IndusInd Pinnacle Credit Card is one of the best premium credit card in the country since past couple of years. Earlier it used to make sense only for the high spenders because of its high joining fee but now it's available at affordable fee options with welcome vouchers.
Here's everything you need to know about the IndusInd Pinnacle Credit Card in its current form,
Overview
| | |
| --- | --- |
| Type | Premium Credit Card |
| Reward Rate | 0.75% – 1.87% |
| Annual Fee | 15,000 INR + GST |
| Best for | Online Spends, Exclusive Banking benefit |
| USP | Redeem points for Stmt. Credit |
IndusInd Bank used to sell Pinnacle Credit Card for 50K INR few years back and I'm now glad to see it at 15K INR pricing. This drop in price happened during covid peak days.
Joining Fees
| | |
| --- | --- |
| Joining Fee | Rs.15,000+GST |
| Welcome Benefit | Upto Rs.15,000 Voucher (Gyftr EGV) |
| Renewal / Annual Fee | Nil |
The good thing about IndusInd credit cards is the nil annual fee even on premium credit cards.
The welcome benefit comes as a Gyftr EGV using which you can redeem vouchers from various brands like Myntra, Swiggy, Ola, Uber, etc. But the brands may change anytime.
So ideally you get vouchers for the fee paid but the Rs. 2700 GST part is additional, which anyway you can recover on spending Rs.1 Lakh.
Note: From 27th Feb 2021, you can get value of only Rs.12,000 for online vouchers and Rs.15,000 for offline vouchers as a part of welcome gift.
Design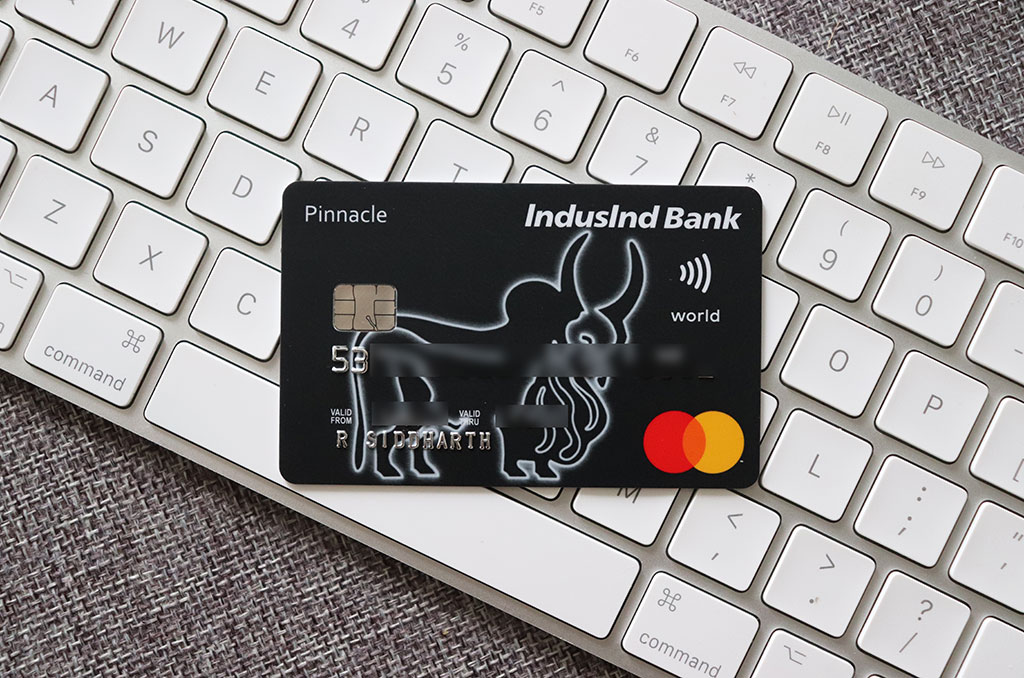 The problem with the design is that the white lines making the logo overlaps with the card number and that doesn't look good, especially these days after seeing many new credit cards with clean design.
Their exclusive signature debit card design is way lot better than the pinnacle credit card in my opinion.
It would be great if they upgrade the product's design a bit to suit the trend.
Reward Points 
Regular Rewards
| SPEND TYPE | Savings (IndusMoments) | Savings (Cash Credit) |
| --- | --- | --- |
| Online | 2.5% | 1.87% |
| Online (Travel & Airline) | 1.5% | 1.1% |
| Other Spends | 1% | 0.75% |
1 Reward Point = 0.75 INR (for cash credit)
Select Categories: 0.5% – 0.7% (Utility Bill Payments, Insurance Premium Payments, Government Services, Education Institute Fees)
Note that for wallet spends maybe treated as "Online (Travel & Airline)". NPS & bill payments falls under "Select Categories". Not sure on what concept it works though.
It basically differs on which platform you're using and how they're reporting those transactions to the Bank. This may change anytime!
Reward Redemptions
As seen above you've multiple options to redeem your Pinnacle credit card rewards. Here are some more details:
Indus Moments – 1:1 (eVouchers)
Club Vistara – 1:1 (CV Points)
Statement Credit – 1:0.75
Note: The maximum number of reward points that can be redeemed for cash credit in one statement cycle is 25,000 reward points.
IndusInd Pinnacle Credit Card used to be an amazing credit card until 15th April 2022 after which the Pinnacle and most other IndusInd Credit Cards got devalued a bit for cash credit redemptions, making it less attractive.
Airport Lounge access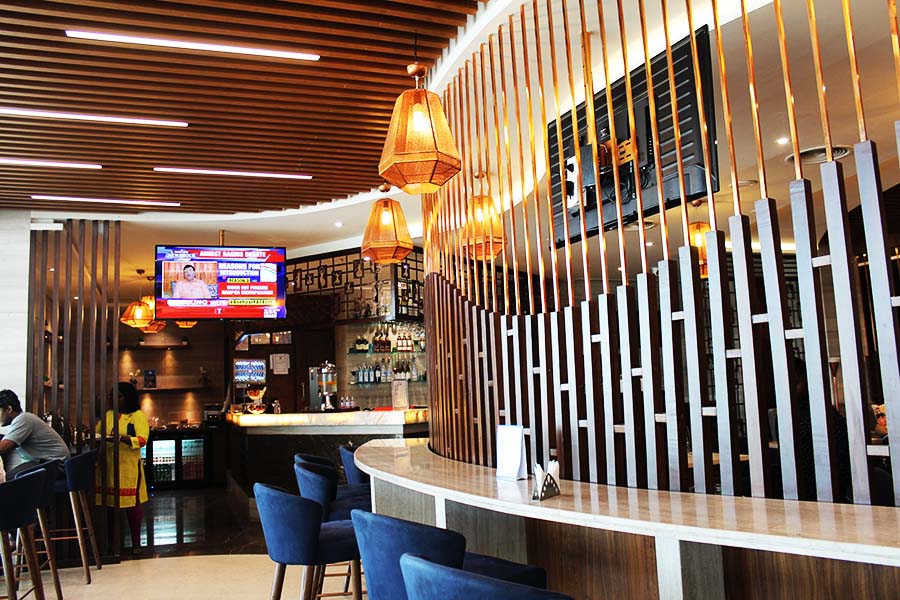 | ACCESS TYPE | ACCESS VIA | ACCESS LIMIT |
| --- | --- | --- |
| Domestic | Mastercard | 1/Qtr |
| International | Priority Pass | 2/Qtr |
Earlier, pinnacle credit card was not having priority pass complimentary visit benefit but it got added around mid-2018.
The Limits
The Pinnacle credit card is known for the generous reward rate on online spends along with the ability to redeem reward points for cash credit. 
But that has ended recently and now you can only use Indusind Credit cards (any variant) upto its assigned credit limit in a month, beyond which it wont earn reward points, among other restrictions as you see here.
This limit is a problem for those who are planning to get this card for high value spends, for most others, it shouldn't be a problem.  
Covid-19 Impact
When it comes to rewards for end users, IndusInd Pinnacle credit card is one of the very few credit cards which doesn't see any impact due to Covid-19.
This is because you can redeem your reward points for statement credit, so you don't need to worry about travel redemptions, which is the usual case with most other premium credit cards.
Other Benefits
IndusInd Exclusive Account: Complimentary, no need to maintain the Min. balance / NRV
Bookmyshow Offer: Buy1 Get1 offer, Upto Rs.200 per ticket, upto 3 tickets per month
Complimentary Golf: 2 Lessons per month, 4 games per month.
Priority Assistance: Same as what you get with IndusInd Iconia, nothing new
Priority Concierge: Never used, never heard anyone use either
Priority Auto Assist: Never used, never heard anyone use either
One of the biggest advantage of Pinnacle credit card is the Exclusive A/c benefit. To avail this benefit you need to visit the branch and sign a form.
My Experience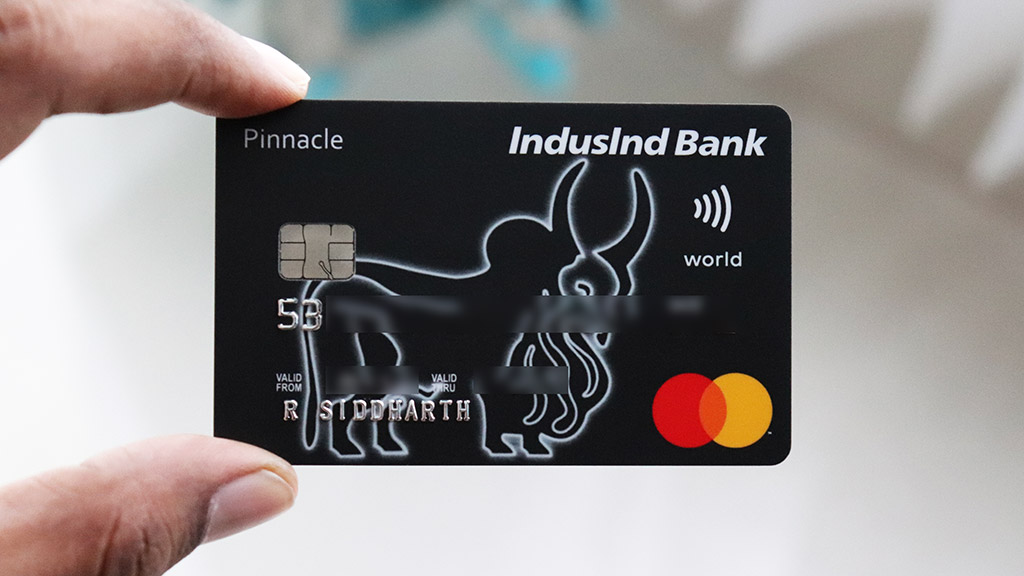 I recently applied for the Pinnacle credit card for 15K+GST fee with 15K amazon voucher as welcome benefit.
I got the card in 2 weeks of application, in simple envelope that made me feel like I've got a free cheap card from a public sector bank.
There are no sign of any premium'ness in the envelope or the card design. Overall gives a poor first impression.
Its been more than 2 months since I got the card, yet the welcome benefit hasn't come and the emails are getting only robotic responses. Hopefully I get them after an escalation.
That aside, points are credited as soon as the charge reflects on statement. I did some test charge and I'm getting 2.5% on online spends.
Everything else works as a typical Indusind card, just like the IndusInd Iconia which I continue to hold as well with a split limit.
Getting the Card
You may apply via branch so you can have the right contact to track the application.
If you already have an Indusind credit card, consult with the RM to get the upgrade or as second card whichever way you wish.
After the recent update, you only need to have min. of Rs. 50,000 credit limit to be eligible to upgrade from existing IndusInd credit card.
Bottomline
Overall it's a good credit card for those who do more online spends and need simple and easy redemption option. Yet, the other lifestyle benefits are not so great for a card of this fee range.
Complimentary Exclusive banking is a great benefit which I wish other banks too start doing. Btw, HDFC Bank has been sending Invites for complimentary classic/preferred a/c for card-only users, but not advertising it as a feature though.
Do you hold IndusInd Pinnacle Credit Card? Feel free to share your thoughts in the comments below.