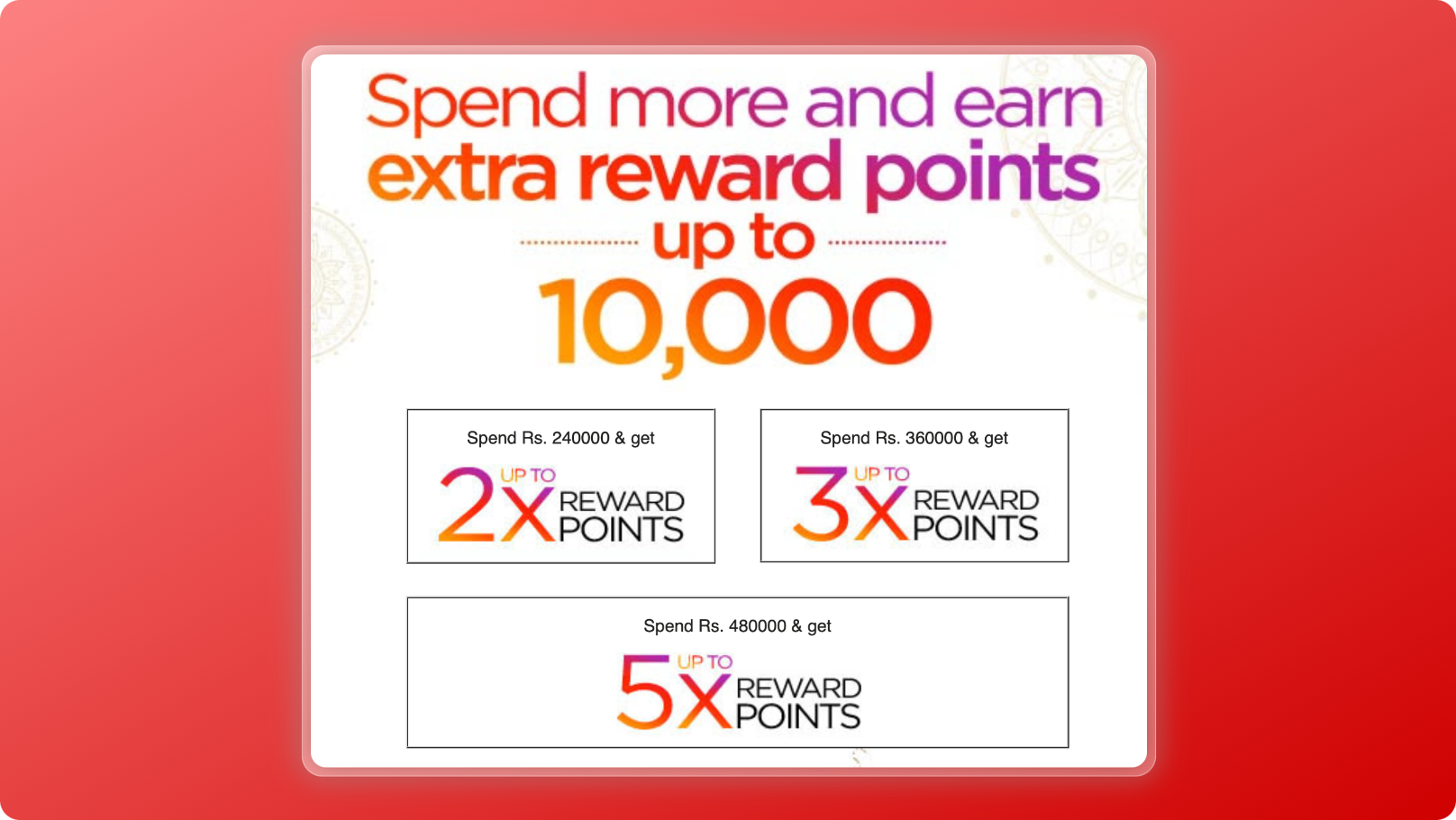 Just like any other year, INDUSIND BANK has come up with Diwali offers for 2023, not 1 but 3 offers, except that it's not what as lucrative as it used to be. Here are the list of offers on IndusInd Credit Cards for 2023 Diwali.
Rewardz Festival
The spend targets for the typical targeted offer for 2023 from IndusInd has gone up to the sky making it unachievable for most. Here's a look at one of the promo triggered on the card that had annual spend of about 2 Lakhs.
Target A: Spend X to Get 2X Reward Points
Target B: Spend Y to Get 3X Reward Points
Target C: Spend Z to Get 5X Reward Points
Max. Points: 10,000 Bonus Points (regular points not included in this Cap)
P.S. I'm not targeted for any offer, probably because both of my active cards are co-brand credit cards.
Dhanteras with 2X Rewards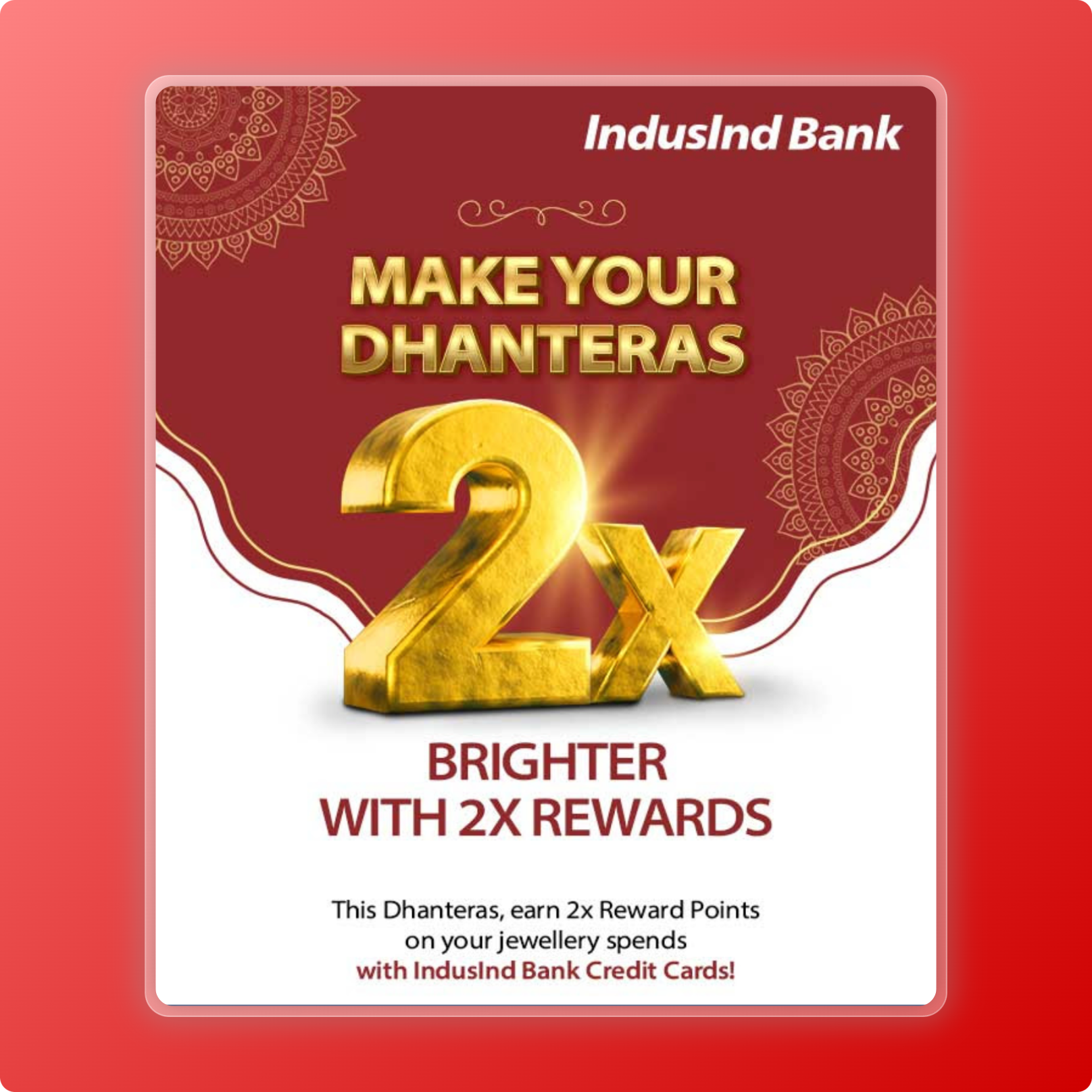 This is something new which we haven't seen in the past with INDUSIND BANK but used to be an usual offer on HDFC BANK credit cards back in time with 3x/5x/10x rewards on Dhanteras, except that they forgot it but INDUSIND BANK has picked it up.
Offer: 2X Rewards on Gold/jewellery spends on 10th Nov 2023
Min. Spend: 25,000 INR
Max Cap: 2500 Reward Points.
The problem with this offer is that they sent the offer the same day. Hmm, at least they should trigger it a day or two prior in my opinion.
Best Debutant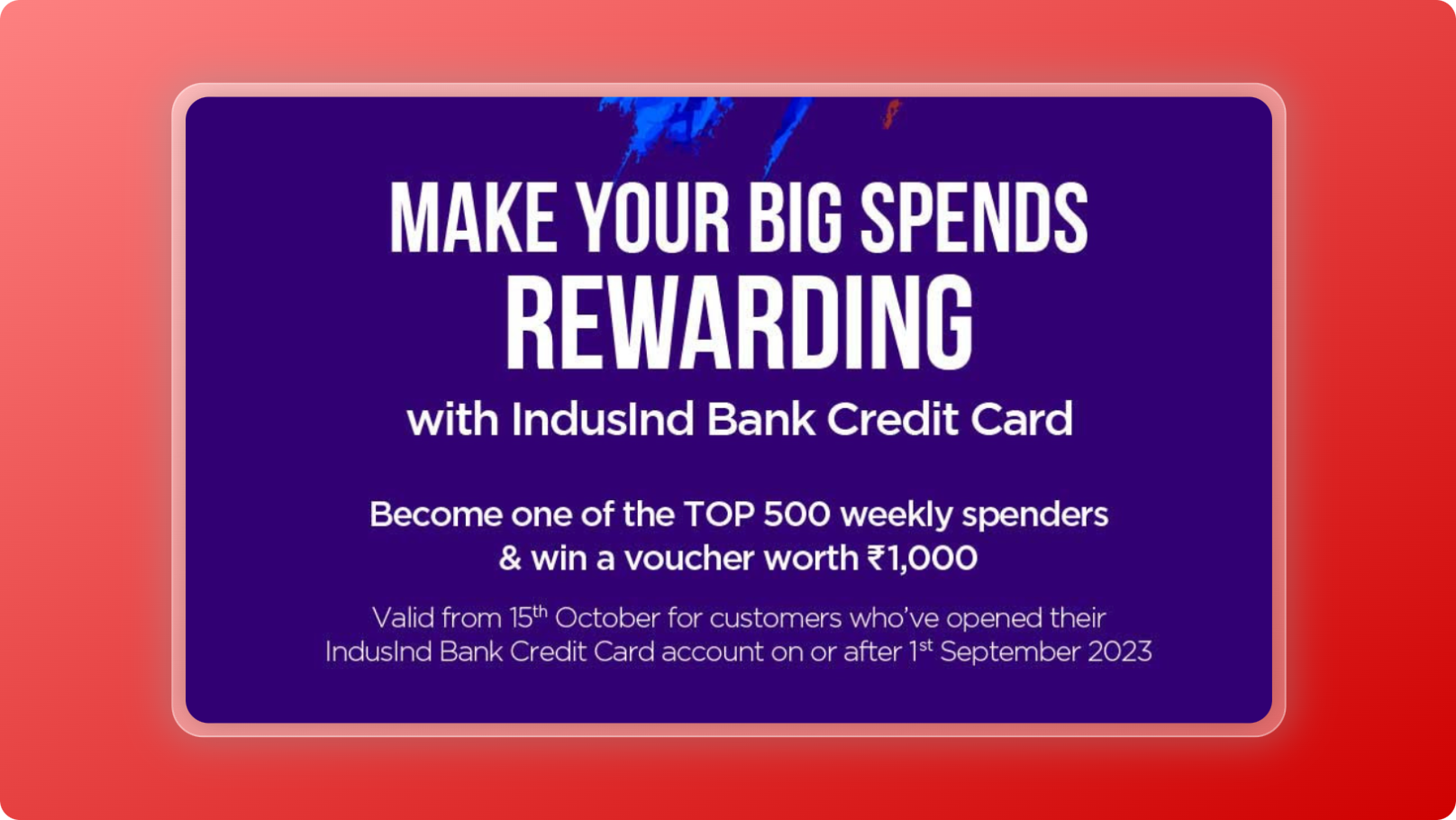 Most targeted offers usually won't be available for recently opened cards as there won't be spending history. So INDUSIND BANK has come up with a separate offer for such new customers, except that it's not so exciting enough.
Offer: Top 500 weekly spenders get 1000 INR voucher
While the targets have got up quite steep, the good thing to note is that 2x/3x/5x rewards are back, which was not the case for 2022 Rewardz Festival.
As most offers are about to end or ended already, I wonder if you've ever taken advantage of IndusInd Offers this Year. Feel free to share in the comments below if so.