Complimentary Spa session is one of the greatest advantages of flying Thai Airways Business/First Class from Suvarnabhumi Airport (BKK). So when I was flying Thai Business Class from Bangkok to Ho Chi Minh City, I decided to give it a try. After spending some time exploring the Royal Silk Lounge, I then moved on to the Royal Orchid Spa.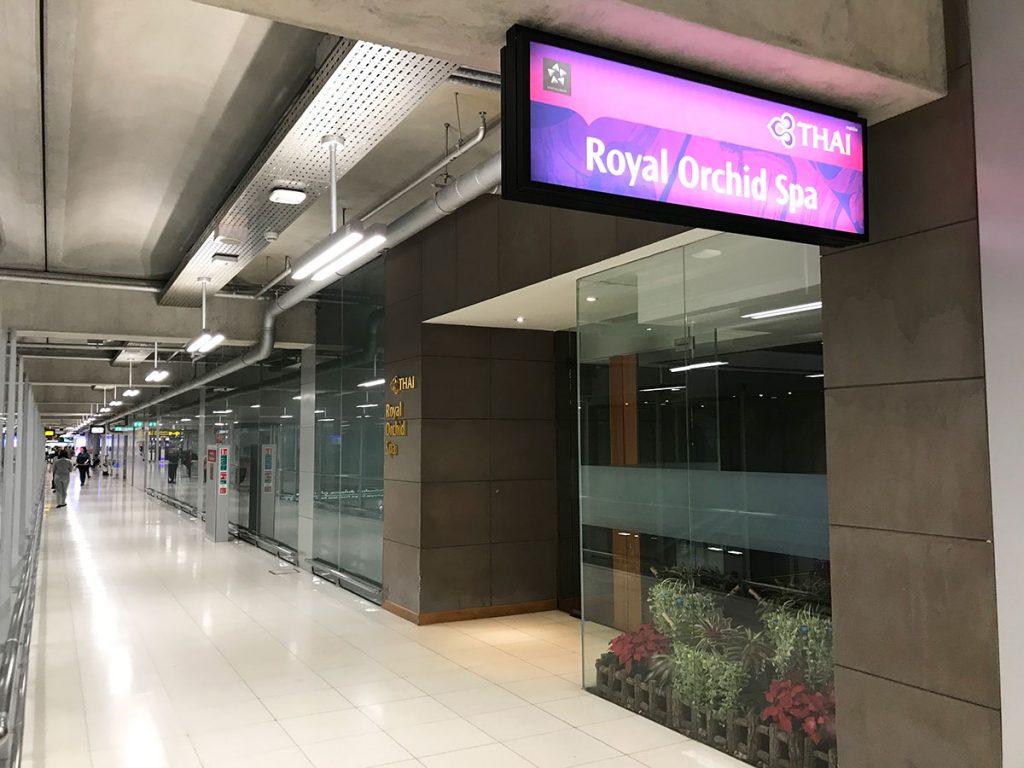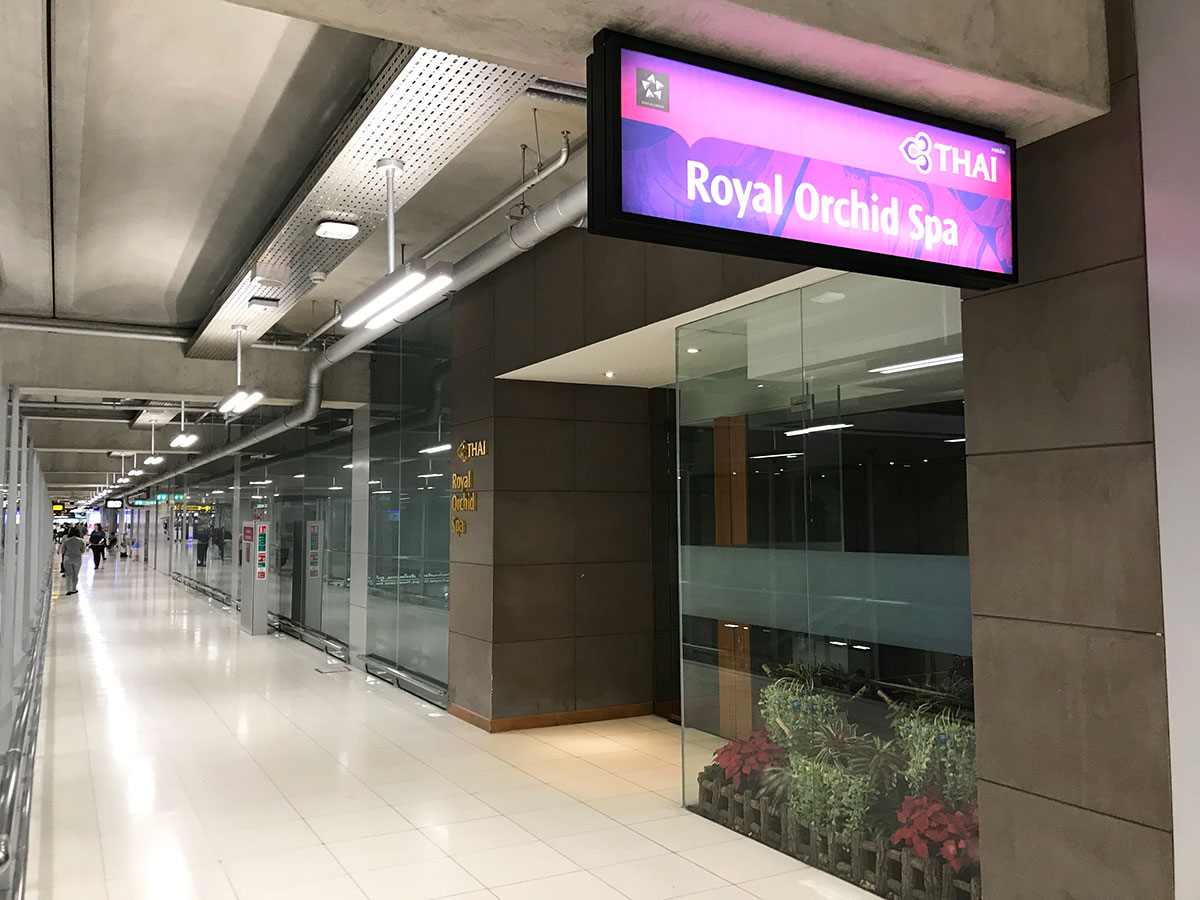 Location
The Royal Orchid Spa is located just opposite one of the Royal Silk Lounge Entrance. If you're planning to visit during your connecting flight, you might want to follow the sign boards as the BKK terminal is quite big.
Getting Access
Access is limited to Business/First Class passengers flying Thai Airways. While Thai Airways First Class Passengers can avail upto 1Hr complimentary Spa treatment, Business Class passengers can avail upto 30 mins.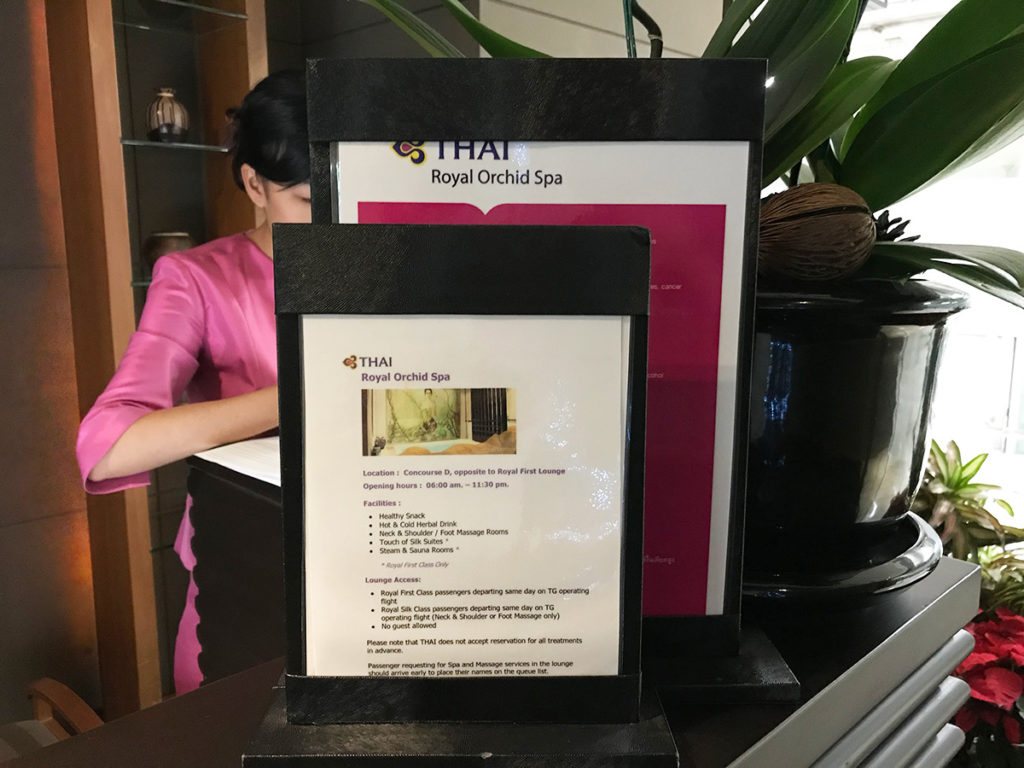 Ambience
As soon as you enter, you'll find the reception area and a good number of seating options around. It actually feels like an integrated mini lounge & Spa.
As this is where even the first class passengers gonna spend some time, the ambience was very good, with attractive wooden decor & soft lighting.
Even the restroom was classy, like those you see in a 5 star hotel and the face tissue used here is by far the best (super soft) I've seen so far.
They even have some wet face towels in the restroom just in case if you need one.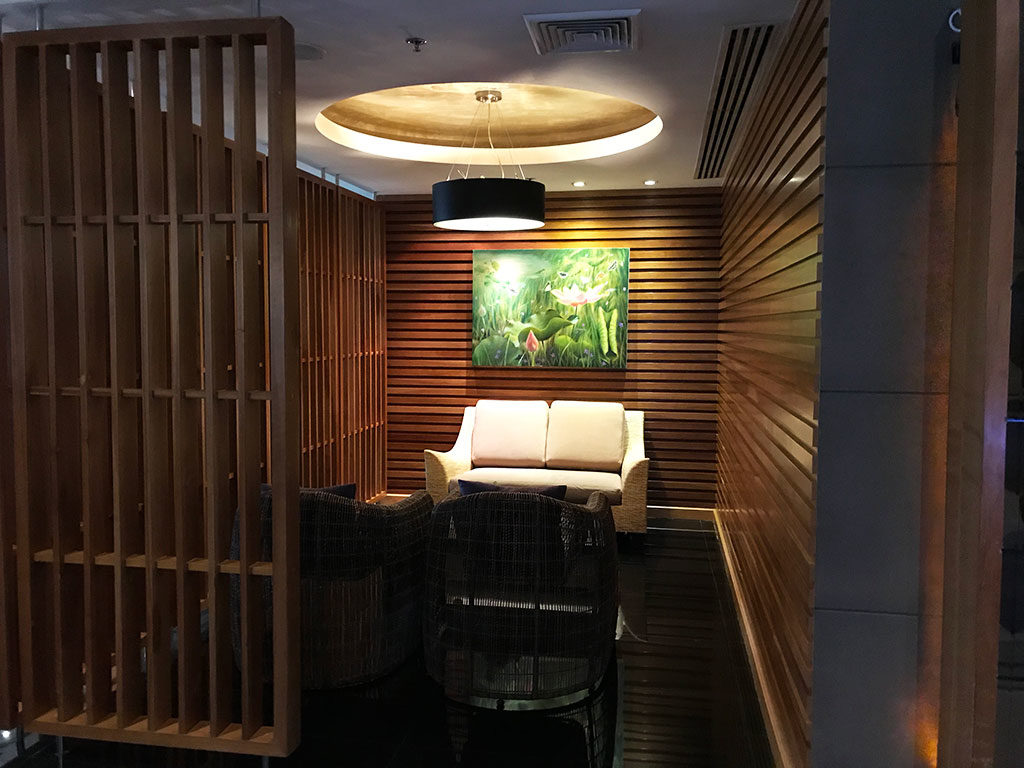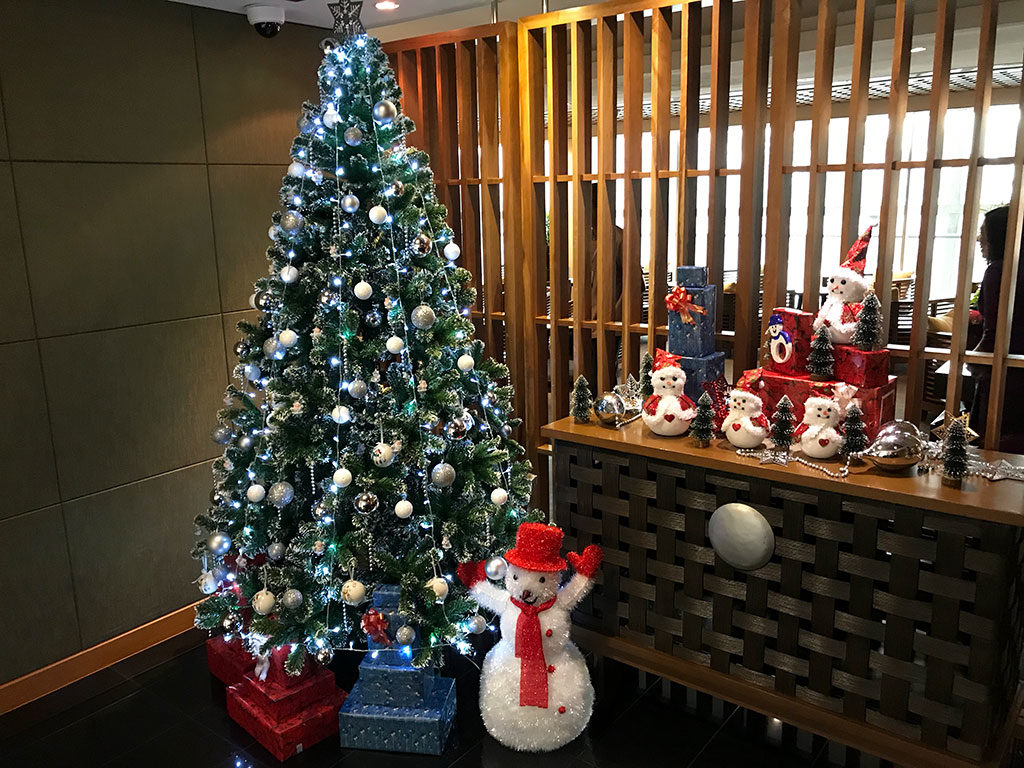 Service
Just like most other airport spa's, I was given two options: Neck & shoulder (or) Foot reflexology.
I went with neck & shoulder treatment. Now I should say that if at all there is a spa service in the world, it needs to be like this.
That was probably the best 30 minutes I spent in 2018. It was such a rejuvenating experience. I felt totally refreshed and ready to fly!
Snacks & Drinks
Before I leave the spa, I decided to explore further and that's how I came across a small snacks & drinks area.
I experimented some cold tea options from the menu which turned out to be pretty good. They also had packaged snacks just in case the nearby lounge didn't fill your tummy.
Cardexpert Rating: 5/5 [yasr_overall_rating]
Bottomline
Royal Orchid Spa at Bangkok airport is definitely the best Airport Spa I've been to so far. Though the fact that you need to fly Thai Airways Premium Cabins to gain access to this Spa might make it tough for a revisit.
Hope all Airport spa's in the world come up with this level of service!
Have you been to any Airport spa with exceptional service quality? Feel free to share your experiences in the comments below.