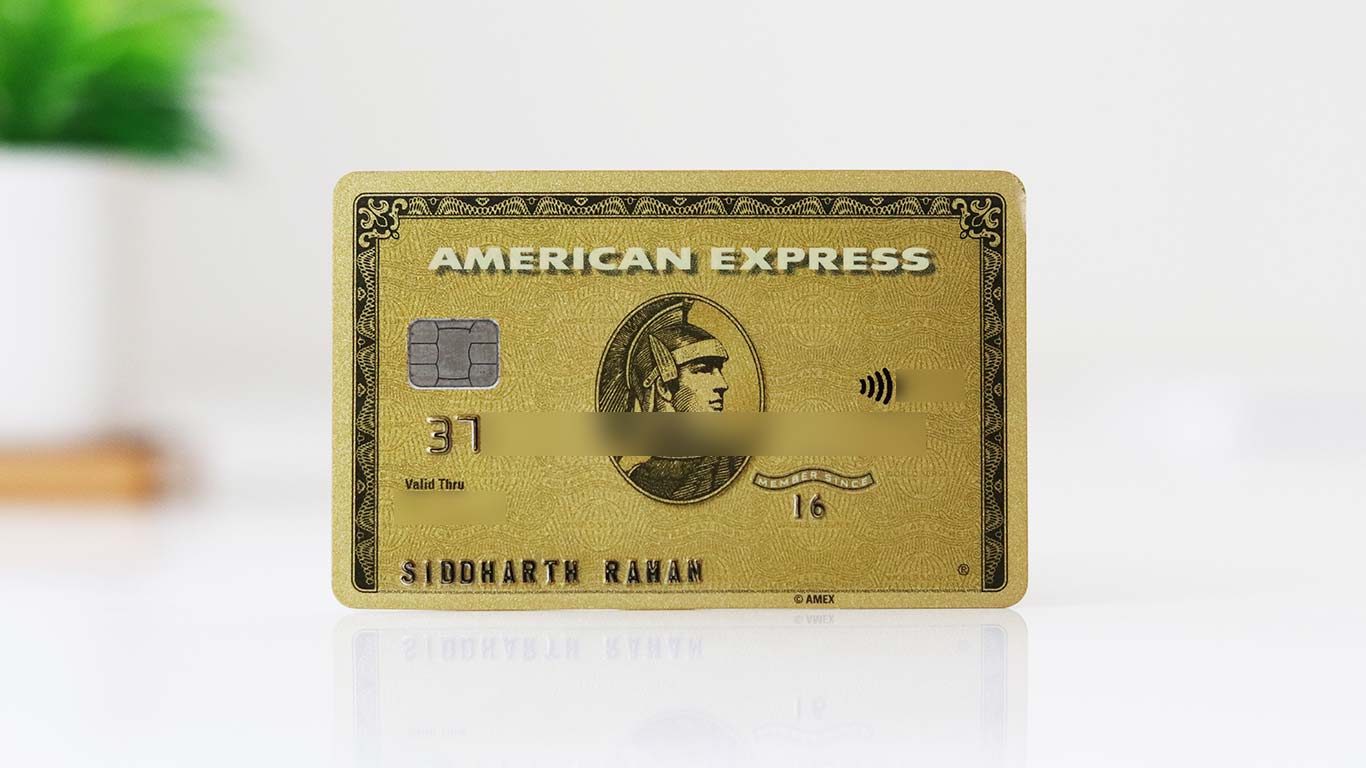 American Express Gold Charge card also popularly known as the Amex Gold Card globally is an entry level Charge Card in India from American Express. It is one of the only two "Charge" Cards issued in the country at the moment.
From no-preset credit limit to handsome rewards and premium support, here's everything you need to know about this beautiful Amex Gold Charge Card.
Overview
| | |
| --- | --- |
| Type | Charge Card |
| Reward Rate | 1% – 4% |
| Joining Fee | 1,000 INR+GST |
| Best for | Taj Voucher Redemptions |
| USP | Dynamic Credit limit & Monthly Rewards |
American Express Gold Charge Card is a rewards card that gives handsome reward rate, as good as ~4% or even beyond, if used right.
If you're new to credit cards (holding at-least one non-Amex card) and looking for higher credit limit, you may start with Amex Gold charge card – more on the credit limit in detail later.

Apply through the link on the page & you'll get additional 2,000 Referral Bonus Membership Rewards® points (spend INR 5,000 within 90 days)
Fees
| | |
| --- | --- |
| Joining Fee | 1,000 INR+GST |
| Welcome Benefit | 4,000 MR Points (1000 INR value) |
| Renewal Fee | 4,500 INR+GST |
| Renewal Benefit | Nil |
| Renewal Fee waiver | Nil |
The welcome benefit not only offset's the joining fee but also comes with bit more value if you redeem the points for Amex Gold Collection.
The renewal fee indeed looks pretty high but not to worry, as you can get it waived off by calling Amex support. Expect upto 100% waiver on renewal as long as your annual spends are over 2 Lakhs.
Design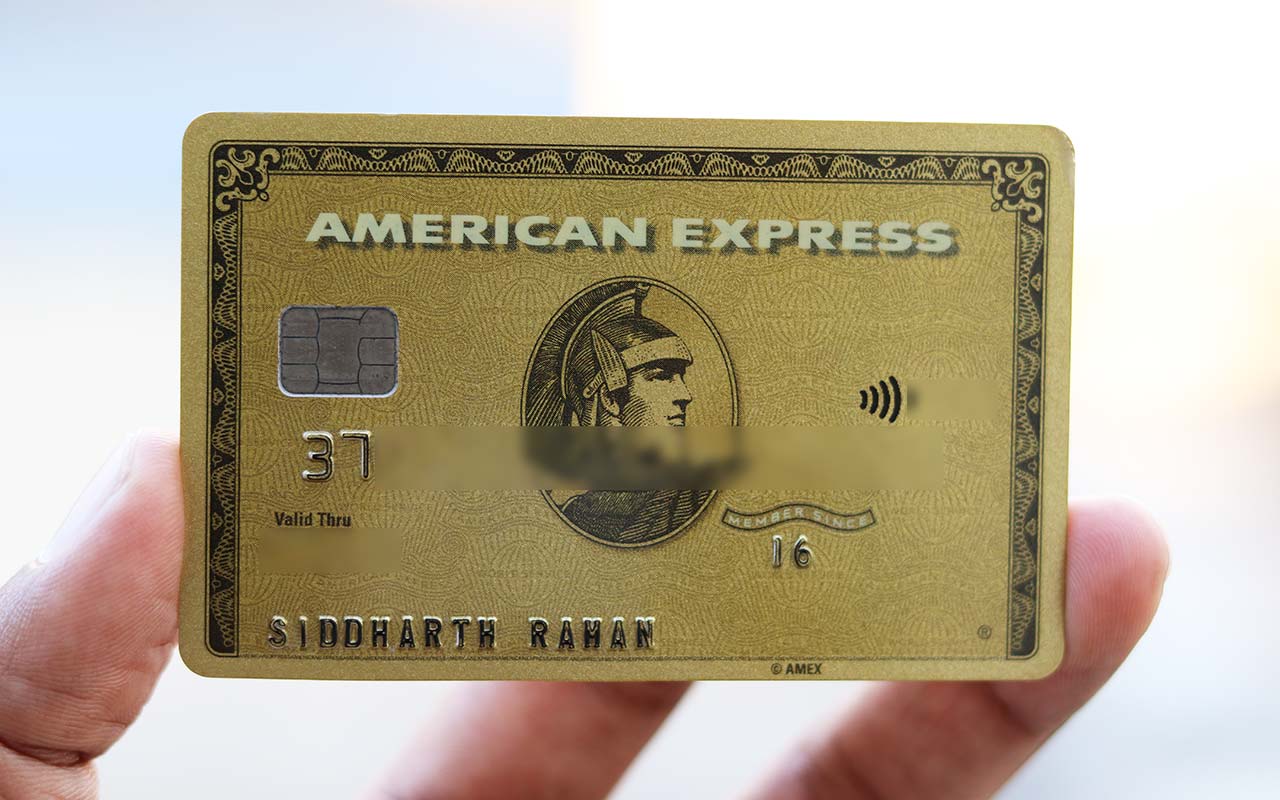 The Amex Gold Charge Card has one of the iconic design I've ever come across. There are no credit cards in India that gets noticed as good as this, even the metal cards doesn't get the attention that this golden card gets.
It looks elegant and gives a wow feel when someone looks at it for the first time. I've had many conversations around it for many years with merchants back in time when Amex cards were not issued to the mass market.
Credit Limit
The most important difference between other credit cards and Amex Gold Charge card is that it doesn't come with a preset credit limit and you can't convert your purchases to EMI either, as full due has to be paid upon stmt generation.
While the card doesn't come with a credit limit, it does have a "shadow limit" which Amex calls it as "Credit Support" and it keeps changing as per your spend pattern.
Amex used to allow me to charge as high as Rs. 20 Lakhs on my Gold Charge Card back in time when I was using the card. This was possible even with not-so high regular spends.
However, from what I'm hearing from other cardholders, they're giving relatively low credit limit on their Gold charge cards these days and that they're also proactively reducing the limit if there is no regular usage on the card.
Having said that, you may expect it to allow a lot higher charge than a typical credit card, as long as the spends are happening regularly.
Rewards
| SPEND TYPE | REWARDS | REWARD RATE (CASH CREDIT) | REWARD RATE (MARRIOTT/TAJ VOUCHER) |
| --- | --- | --- | --- |
| Regular Spends | 1 MR on every 50 INR spend | 0.50% | ~1% |
Utilities, Fuel spends are included as well
Rewards don't expire.
It's good to see that Amex has decided to offer rewards on fuel & utilities on this card recently, so you can take advantage of this benefit.
If you plan to use this card for fuel, do it only at HPCL (0% fuel surcharge), as other outlets might charge considerably high fuel surcharge on Amex Cards.
The reward points earned on MRCC are ideally meant for Marriott transfers (or) Taj voucher redemptions via 24K Gold Collection, as other options are not attractive enough, unless you know what you're doing.
Also note that the MR points earned on Gold Charge Card can be pooled with other Amex cards (except Plat travel), so you can get closer to 24K or 18K Gold collection redemptions faster than before.
Monthly Rewards
Spend: 6*1000 INR = 6000 INR
Get: 1000 MR Points = ~500 INR
Monthly rewards is the USP of Gold cards (Gold Charge Card & MRCC) where-in customers are given 1000 MR points on doing certain spends, which is 1000 INR * 6 times a month on Gold Charge card.
The Value of 1000 MR points is only 250 INR if you redeem for cash credit but if you aim for the gold collection or redeem points at Marriott properties that's easily 500 INR value, which means you're getting ~8% return on spend. (assuming 1MR=0.50 INR)
You may as well accumulate points and hope to redeem for Taj vouchers under 24K Gold Karat Collection which will further enhance the point value from 0.50 INR to 0.58 INR.
While it may all look so lucrative, it demands lot more spends to keep the card free for next year. So if we assume 2L spends done on the card in a year, the reward rate will drop but still we get a nice ~4% return on spend.
My Experience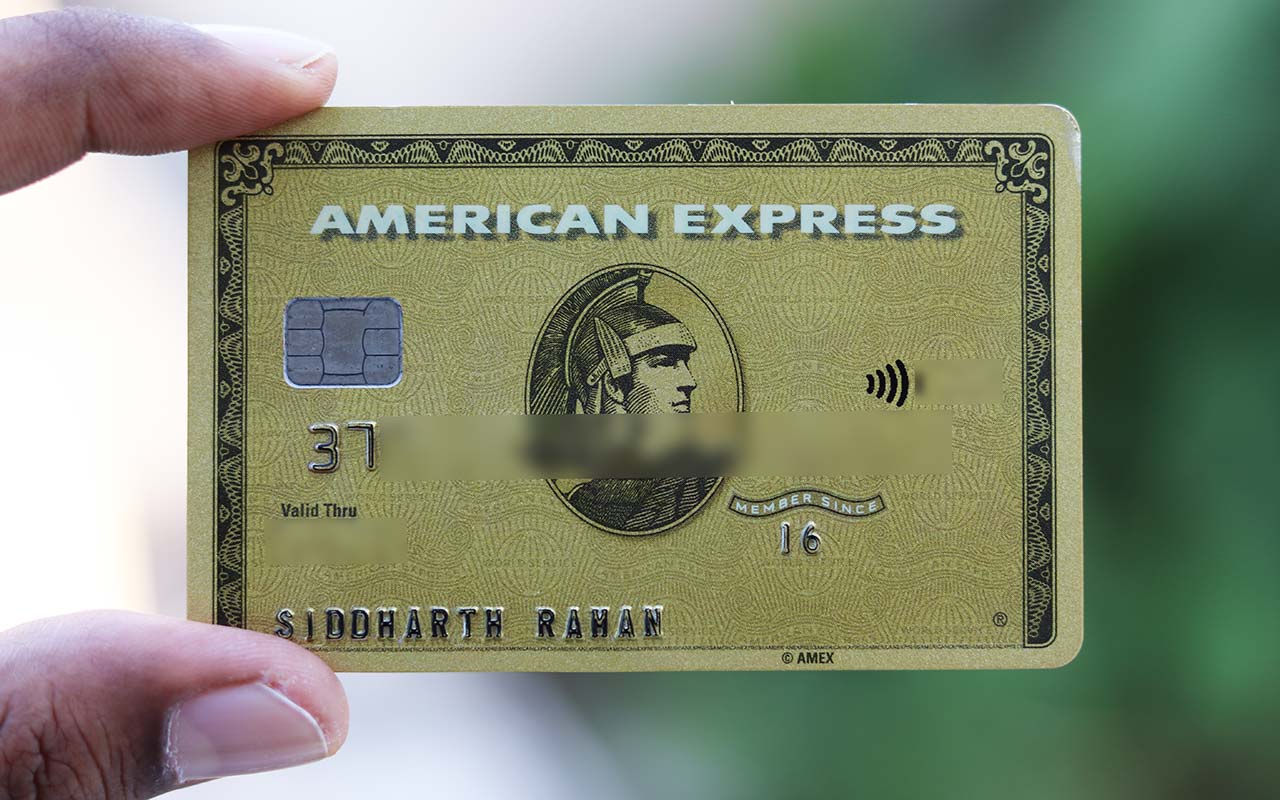 I was holding Amex Gold Charge Card for couple of years before finally moving on to the Amex Platinum Charge Card. I've redeemed the points largely on Marriott (Points Transfer) & on Gold Collection depending on the need.
Gold collection used to be even better in the past with higher value for Amazon vouchers & stmt credit. Those were quite useful from time to time but is no more a preferred option.
At the moment we could get a great value with Marriott (50Ps/MR) & Taj Vouchers (58Ps/MR with 24K Points redemption).
Hence, it still makes sense to hold the card without a doubt.
Reward Multiplier
While Amex Reward Multiplier is something I'm not happy with since it's inception, it does offer a great value if you're not into other Super Premium Credit Cards.
You can get 5X rewards on the Reward Multiplier with Gold Charge Card.
What this means is, you can go ahead and buy 1K vouchers (like Amazon Shopping Vouchers / Myntra Vouchers) 6 times and get the monthly rewards along with the accelerated rewards via Rewards Multiplier.
That will fetch you 1600 MR points a month (1000+600), which is about 19K points a year. This means you get a sweet ~13% reward rate on 72K such spends in a year.
But of-course you're gonna do other spends as well on the card and so the reward rate will drop.
Overall, you can easily get over ~6% net reward rate (with renewal fee waiver) if you've time to optimize the spends, else you can atleast expect 4% return even if you're not optimizing much, except monthly rewards.
Other Benefits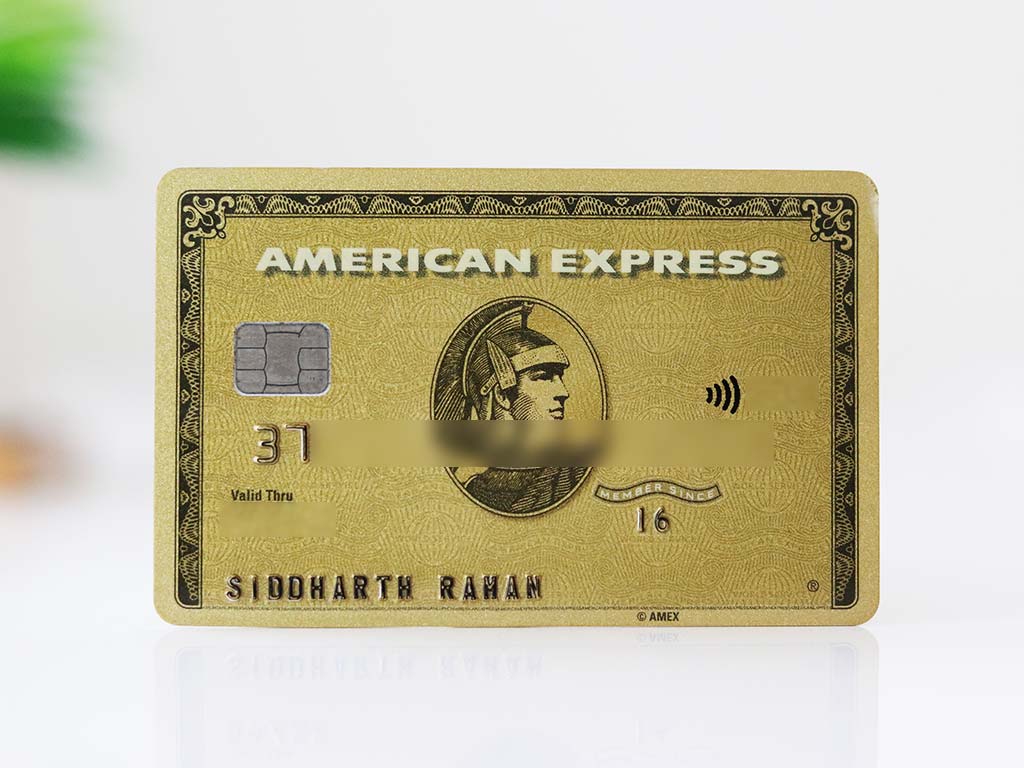 Foreign Exchange Markup fee: 3.5% + Service Tax
Amex health insurance benefits (with ICICI Lombard)

100% Cashback a month upto 500 INR at Lakme Salons

Supplementary Card Offers
Amex Festive Offers
24/7 premium support
The downside however is that being a semi-premium card, chances of it being used at low margin merchants are high, due to which one might get into card acceptance issues.
How to apply?
You may apply online/offline or at airport outlets (no special airport offers at the moment), whichever is convenient for you.
Currently, one of the best offer you could get is the additional 2000 bonus points (1000 INR value) by applying via a referral link.
If you're already holding an Amex card, do note that American Express allows you to hold 1 Charge Card + 2 Credit cards at any point in time.

Note: It's better to apply using your Aadhaar address, otherwise the application might get delayed (or) even rejected, as reported by some of those who experienced it.
Bottomline
With a reward rate that can go as high as ~6% on a charge card with a low joining fee, American Express Gold Charge Card is indeed an amazing card to hold.
On top of it, you get a beautiful card with credit limit sufficient enough to take care of your emergency high value spends, if any. And getting rewards on fuel/utility spends is another advantage.
All these backed by the best customer support in the world. So it's no wonder a must-have for most.
Just incase if you don't require a higher credit limit, wish to have EMI facility and prefer more rewards, you may go for the Amex Membership Rewards Card which is quite similar to this card and is issued as "First Year FREE" for a limited period.
What's your thoughts about the American Express Gold Charge Card? Feel free to share your thoughts in the comments below.