2016 was a great year for me which gave me access to many premium credit cards and is fortunately one of the biggest year with lots of reward points, cashbacks and of course some devaluations accompanied with it. Lets now see which are the best credit cards that gave highest returns in 2016. So possibly the same can be for 2017 as well (more on that later).
Looking for latest list for 2017? Here it is: 25+ Best credit cards in India (2017)
Best Credit Cards in India that Helped to save a lot in 2016
#1 HDFC Diners Black
With 10X Reward points that gives you the ability to save a whooping 33% on spends with partner brands, HDFC Diners Club Black credit card stands on top of all cards in the Indian subcontinent. I was late to the game, though i accrued handsome points with this card. While i was waiting to redeem the points for Hyatt Loyalty program, they removed it from the hotel points transfer list. Sad part!
#2 Amex Platinum Travel Credit Card
With around 8% reward rate as default feature this is one of the best travel credit card in India. Added to that, their aggressive promos like Amex fuel cashback offer and 10% value back as Tanishq Gold Vouchers makes this card one of the best in India next to Diners Black.
#3 HDFC Regalia
Apart from the decent reward rate of 2%(earlier), Regalia is known for its 12 Free Priority Pass Lounge access (earlier) and i used to see this card very often when people swipe it for lounge access. 2016 made lots of changes to the card, like, you can add more add-on priority pass cards and share the free lounge access followed by devaluation of Regalia bigtime. That all being said, their 5X promo was quite a lucrative one.
#4 SBI Signature Credit Card (Now Elite Card)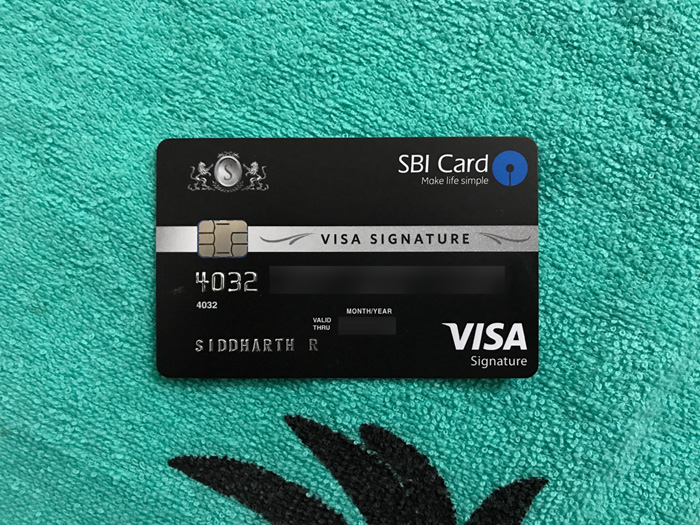 SBI signature card was one of the nice offering by the time when i got the card but then later it was devalued and became SBI Elite credit card with slightly lesser reward rate. I ended up earning all milestone reward points. Not just that, i used their Bookmyshow offer which is one of the unique feature of the card like no other.
#5 HDFC Infinia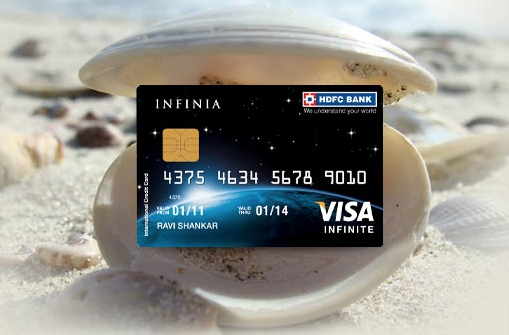 HDFC Infinia is the BAAP of all cards in India, be it their default 3.3% reward rate or unlimited Priority Pass lounge access program, it is one of the best credit cards in India. Added to that, 5X reward points on selected partners is something like cherry on cake 🙂
#6 Yes First Exclusive Credit Card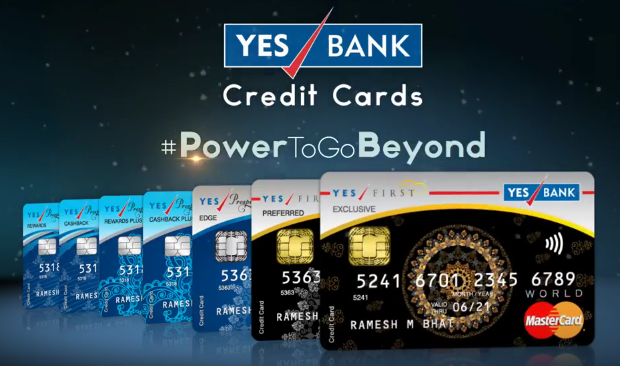 Yes Bank entered credit card space in 2016, eyes #3 slot in 4 years and so they're very aggressive in acquiring customers. With Yesbank Exclusive credit card, you get almost all the features of HDFC Infinia and is comparatively easy to get approved. Yesbank Preferred credit card stands good too and many of our readers were able to get hands on to the Preferred card based on the Card on Card offer.
#7 Citi Prestige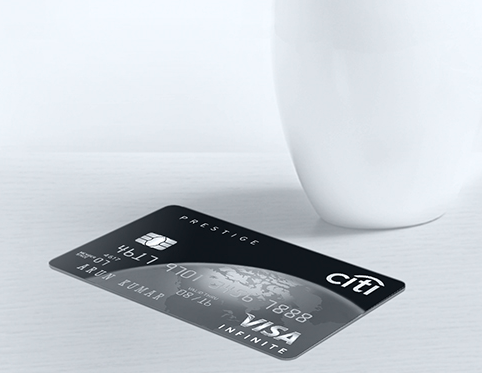 There are very few who hold this card in India, primarily because of the resistance with high joining fee. But those who has it makes use of their reward points to play with points and miles game. Redeeming the points for Airmiles and hotel loyalty programs along with 4 free Add-on cards with Unlimited priority pass on all makes it very unique.
While these are the cards that helped to save quite a lot of money in 2016, there are also other notable semi-premium and beginner range cards that are worthy enough to mention. They are:
That all being said, 2016 was indeed a great year with all these credit cards and glad to see new entrant like YesBank which means more competition and so more offers for us.
How about you? Which was the best credit card that gave you maximum reward points and cashback in 2016? Please share your experience in comments below.