New list is up: Check out the latest list: 25+ Best Credit Cards in India 2019
Everyone wants the best credit card ever available in India, but what's best for me may not be best for you. This is because where we spend, how much we spend and how much joining fee we're willing to pay varies between you and me. However, this article covers anything and everything that you would ever need to make the most out of your credit cards. Be it a beginner to the credit card or the celebrity who spends few lakhs to crores every year, i've covered them all 🙂
If you're very new to credit cards or if you're wondering what are the basic benefits of holding a credit card, you must first check out 7 Reasons Why You Should have a Credit Card in India. Others, lets begin with the list.
India's Best Credit Cards in 2017 – The Most Famous All Rounders
If you've a very high income or looking for a super premium credit card, you can find them at the end of the article. Now lets first look at the ones that are more popular, easy to get and common among the credit card holders in India.
SBI Card Prime
Yes Bank Preferred Credit Card
SBI Elite Credit Card
HDFC Regalia
HDFC Diners Premium
SBI Simply Click Credit Card
Amex Gold Charge Card
Indusind Iconia Credit Card
Standard Chartered Manhattan
ICICI Bank Coral Credit Card
Citibank Cashback Credit Card
and now lets see why each of them are in the list.
#1 SBI Card Prime
SBICard recently launched a new credit card in 2017 which is my favorite pick of the year. If you're looking for a single card that serves all purpose, its SBI Prime Credit card. Its a power packed credit card with a lot of features stuffed inside. From milestone benefit to lounge access, SBI Card prime has everything you need under single roof and that too with a renewal fee waiver of 3L spend.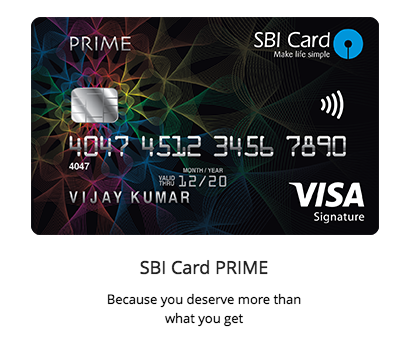 Best for: Dining, Groceries & Departmental stores Spends, International/Domestic Lounge Access,

#2 Yes Bank Preferred Credit Card
This is more of a replacement for HDFC Regalia (as its devalued now) and is relatively easy to get approved. If you prefer to redeem your points primarily for Flight tickets/recharges, or even amazon vouchers this card is best fit. Yesbank entered Credit cards space in 2016 and they're growing super fast. Their recent promotional offers are good enough to consider holding one of their credit cards.
Best for: All type of spends, International/Domestic Lounge Access
#3 SBI Elite Credit Card
If you're looking for a best credit card with the ability to redeem reward points for cashback, this card will fit in perfectly. Also you get 2 bookmyshow tickets every month (not buy1 get 1) which is one of best kind of Bookmyshow offer you could get. It suits best for high spenders and your annual fee gets waived off on 10L spend.
Best for: Dining, Groceries & Departmental stores Spends, Free Movie tickets every month, International/Domestic Lounge Access

Yes, it comes with a high joining fee, though you can get a waiver on a 10L spend per year. Even if you don't spend that much, you get the value back through bookmyshow vouchers.
#4 HDFC Regalia Credit Card:
It's HDFC's flagship credit card and had its name and fame for many years, but now after a huge devaluation, it has lost its position big time. Its a lifestyle card, you get decent reward rate, free domestic and international lounge access, low foreign currency markup fees on international transactions, 5X rewards with selected merchants and access to host of other offers with HDFC.
I've been using it for more than 2 years, accumulated a lot of reward points and used them to book FREE flight tickets for my recent trip to Vietnam. If you find it tough to get approved, apply for Regalia First and then upgrade it to the Original Regalia after 6 months.
Best for: All spends, International/Domestic Lounge Access (Priority Pass can be shared with Add-on Cards)
#5 HDFC Diners Premium Credit Card
If you're more of a traveler and online shopper, HDFC Diners Premium Credit card will help you save quite a lot with its 10X Reward Points and complimentary lounge access in India. The only downside of this credit card is that its not a Visa or Mastercard but Diners Club itself and the Diners Club acceptance is not 100%. Hence you always need one backup card to be on safer side.
Best for: 10X Rewards Categories, International/Domestic Lounge Access
#6 SBI Simply Click Credit Card
If you spend more online and happy to redeem your reward points for Amazon Vouchers, this is the card for you. Also you get 2X returns when you spend with partner websites.
Best for: Online spends & with selected partner merchants

#7 Amex Gold Charge Card
You MUST have atleast one of the Amex cards in your pocket and Amex Gold charge card can be a best fit for that reason. This is because Amex is very aggressive and active in running offers with various merchants, especially related to travel and during festive season.
Best for: All spends, Travel & lifestyle offers, world-class customer support

Note that its a charge card and hence you can't buy things on EMI, for which you might consider the MRCC card. Do you know, with Amex Gold charge card, you can start with 1 Lakh internal credit limit and go as high as 8 Lakhs in just 6 months. Before you apply for one, you must check out 5 Things You Must Know about Amex Gold Charge Card.
#8 Indusind Iconia Credit Card (Amex)
The ability to earn reward points on fuel & utility spends and redeem them for cashback makes this card a unique one among the most popular Credit cards in India. Best when spends are made on weekends. Go for it if you've a lot of Utility spends, if not skip it as it does have a joining fee that you can't escape from.
#9 Standard Chartered Manhattan
Are you a Family man Looking for cashback on groceries and departmental store spends? This card is for you. Standard Chartered also has good cashback offers with Uber which makes this card stand apart. Having this card is one of the best ways to save on your Uber expenses.

#10 ICICI Coral Credit Card
In earlier days its famous for the Bookmyshow Buy 1 Get 1 offer, however these days its very tough to get it due to the limited availability. Availing Buy1Get1 with this card is like booking a Tatkal ticket 😀 Apart from that, its very useful for Lounge access. Make sure to grab the Mastercard variant for lounge access.
#11 Citibank Cashback Credit Card
Get flat 0.5% cashback irrespective of where you spend, infact it gives you 5% on some categories. So you don't need to deal with reward points and all that stuff. Good for beginners and as like Amex cards, Citi also runs travel offers quite often for which this card will be very useful.
Alright, these are the cards most of the Indians are having in their wallet. Its upto you to choose which one you need based on what benefits you're looking for. Ideally, you can have 2-3 credit cards for someone who has yearly spend of ~3L and for anything more than that, i invite you to the super premium credit card segment.
Super Premium Credit Cards: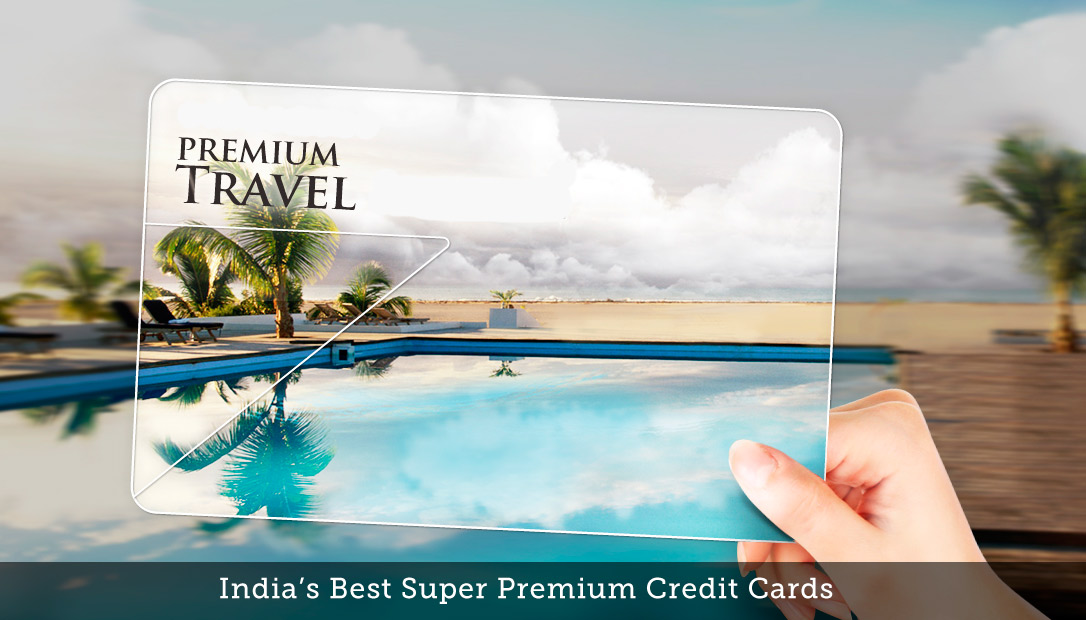 Got a high income or have credit card spends more than 3 Lakhs in a year? You're supposed to have one or more of these super premium credit cards in your wallet. All these super premium cards are lifestyle cards and has better rewarding experience on Travel, shopping & Dining.
-> For Full Reviews of each, check out: 5 Best Super Premium Credit Cards in India
Domestic Travel Credit Cards: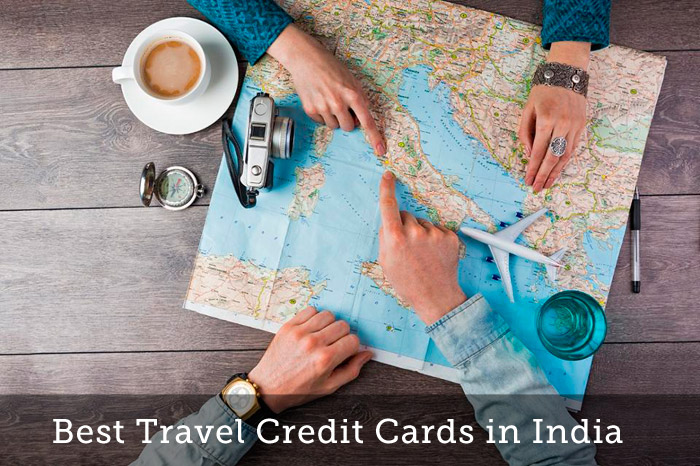 While most of the super premium credit cards in itself has cool travel benefits, there are some of dedicated travel credit cards in India that gives you Air Miles (or) travel vouchers that can be redeemed for complimentary flights and hotel stays.
-> For Full Reviews of each, check out: 7 Best Travel Credit Cards in India
International Travel Credit Cards (also for Foreign currency spends):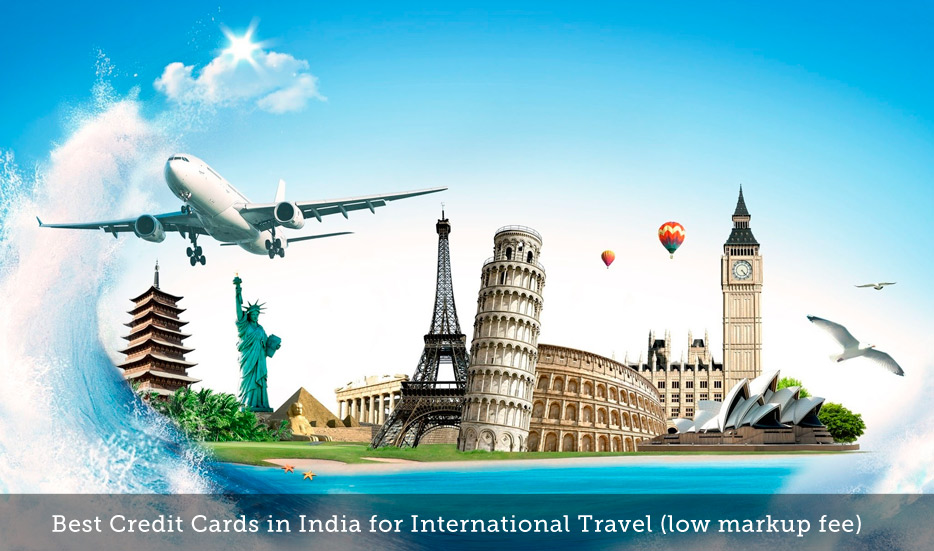 Once in a while you might want to travel far and beyond the limits of the country. If you do, here are some of the best credit cards for international travel and it is also applicable for those who spend in foreign currencies, both online and offline. These cards typically has low foreign currency markup fees.
-> For Full Reviews of each, check out: 7 Best Credit Cards for Foreign Currency Transactions
I hope that helps you find the best credit cards you would ever want. Was the list helpful? Do share your views in comments below.