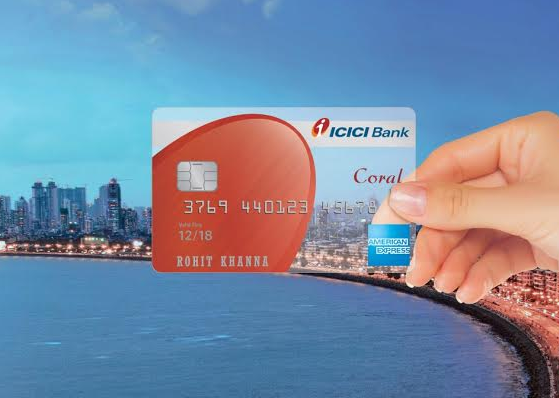 ICICI Coral credit and debit cards are one of the ICICI's flagship product in the market. I personally prefer coral credit card over ICICI Platinum credit card just because of its complimentary lounge access. Even though its not a Visa signature variant, its interesting to note that coral cards has complimentary access to Visa affiliated lounges. Their website interface displaying credit card features and benefits are confusing to the core. Seems they never know what's a good web design. They need to learn from HDFC probably.
ICICI Coral Credit Card Rewards:
4 Payback points on every Rs.100 spent on dining, groceries and at supermarkets (well, who needs?).
2 Payback points on every Rs.100 spent elsewhere.
That gives you Reward rate of mere 1% & 0.5% respectively (1 Payback point = Rs.0.25). ICICI reward rates are damn low generally compared to HDFC cards & Amex Cards. Infact, their top end premium Card "ICICI Bank Diamant Credit Card" itself has mere useless reward structure.
You can earn a little bit more reward points on American Express variants of coral cards. Whatsoever, they stand nowhere in front of other bank's semi-premium credit cards.
ICICI Bank Coral Credit Card Features:
Card Expert Rating: 2.5/5 [yasr_overall_rating]
Reward Rate: 0.50% to 1% as Payback Points
Fuel Surcharge Waiver: 2.5% fuel surcharge waiver can be availed on fuel transactions of maximum ₹ 4,000 per transaction at HPCL pumps, when swiped on ICICI Merchant Services swipe machines.
Renewal Fee Waiver: Spend ₹ 1,25,000 or more annually, for renewal fees to be waived off.
Complementary Airport lounge access: Yes, 2 complimentary Visits per quarter to Visa Lounges (for Visa Card holders) and Master Card lounges (for Mastercard Holders)
Special Features: BookMyShow Buy1 Get 1 Offer. (Hard to avail though)
Foreign Exchange Markup fee: 3.5% + Service Tax
Features aren't that attractive as you can see. Just because they integrated payback reward system in their platform, they were able to do some nice promotion campaigns to keep business going. The only card that's worth holding from ICICI is Jet Airways ICICI Bank Sapphiro Credit Cards which gives 5 JP Miles per Rs.100 spent (domestic).
I'm even interested in their new launch of ICICI Ferrari Credit Cards but they never mention proper info on what they mean by "Top spender" to enjoy its benefits. Worst way of introducing such cards. A Visa Signature card goes worthless for that reason.