When it comes to Travel, we always look out for coupons and cashback's to reduce the travel costs as much as possible. But what if i say, you can Travel for free? With below travel credit cards, you can get free flights, hotels, lounge access and even more.
I've listed these cards considering domestic travel in mind, if you're looking for the best cards for foreign travel, check out 7 Best Credit Cards for International Travel. Here are some of the best credit cards for domestic travel,
Best Travel Credit Cards in India:
1. Amex Platinum Travel Credit Card
With around 8% reward rate as default feature, this is one of the best travel credit card in India especially who fly frequently on Indigo. Added to that, their aggressive promos like Amex fuel cashback offer and other travel offers with Makemytrip makes this card one of the best travel card in India.
2. HDFC Diners Black Credit Card
With 10X Reward points that gives you the ability to save a whooping 33% on spends with partner brands, HDFC Diners Club Black credit card stands on top of all cards in the Indian subcontinent. That means, your hotels/flights can be 33% Cheaper!
3. Axis Bank Privilege Credit Card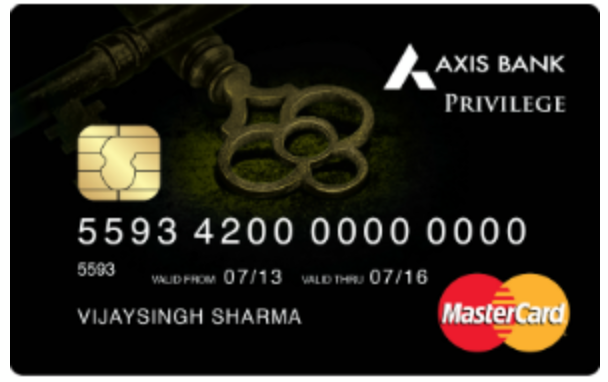 To make the best use of this card, you need to spend 2.5L after which you'll get Rs.7,500 value back as reward points & travel vouchers from Yatra. If you're a traveler, this is a must have credit card in your wallet. Or, if you're having an Amex/Diners card which doesnt have 100% acceptance, this is one of the best card to have as a backup.
4. Jet Airways American Express Platinum Credit Card
This is not only the top tier Jet card that can earn you maximum JPMiles, but also the one which gives access to American Express proprietary lounges in Mumbai & Delhi which is its unique benefit. If you're interested in accumulating more JPMiles, check out my list of Best Credit Cards to Earn 1000's of JPMiles.
5. SBI Air India Signature Card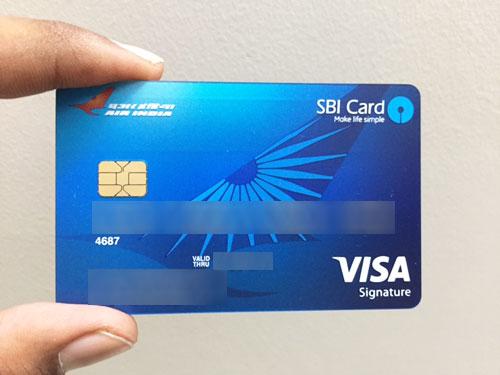 Its the top end Air India Credit card with SBI which made a history in the past. It has been devalued recently, though worth holding if you've a lot of expenses to put on. If you can redeem the miles close to Rs.1 per mile, this will give you earn rate of about 10% which is quite a nice reward rate.
6. Citi Premier Miles Credit Card
With 1.8% default reward rate, Citi premier miles is as good as regalia without the Priority Pass complimentary visits. The major difference though, is its high joining fee of Rs.3,000+tax which gets compensated with welcome bonus, but not much for renewals.
7. SBI IRCTC Credit Card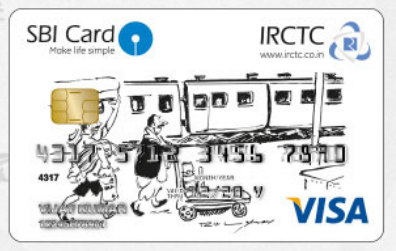 With excellent connectivity to entire country, train journeys are quite common in India. I hardly travel by train, but almost all of my friends who are at work in Chennai or Bangalore prefer train over bus journey as it is less tiring and less hole in the pocket. With SBI IRCTC credit card, you have the chance of saving upto 10% on your train tickets and redeem them back for train journeys. Nice isn't it?
Bottomline:
So Which is the Best travel card? If you're still wondering which travel credit card to get, i would say: Get 2-3 of them, because each card has unique benefits on its own and will be good for any frequent traveler. I'm holding some of these cards and i do make best value out of it, every year.
The best way to select the cards are based on your yearly spend, for ex, if you spends are like 5L a year, there is no point in getting Air India Signature card, rather you can go for Amex Plat travel or Axis privilege card.
If you happen to spend a Lot every year, you might also need to check out the Super Premium Credit Cards as well. Or, if you fly often with a particular airline, do check out the Best Airline Credit Cards in India.
What travel cards do you have and how does it help you save money? Share your thoughts in comments below.