Earning 1000's of points or even Lakhs of points is easy with HDFC Diners credit cards, especially on Diners Black using their 10X rewards programme. But on HDFC Regalia? Mmm, it used to be bit tough in earlier days. But they made it possible recently with their nice 5X rewards On Payzapp, smartbuy and few more partners.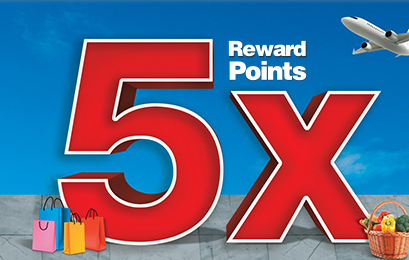 It seems that they devalued Regalia primarily for this reason. They want us to spend more on their partner websites with 5X rewards rather than other portals & places. They're marketing their 5X offers like anything, with lots of promo emails and prints in physical statements. The complete set of 5X rewards partner list is below: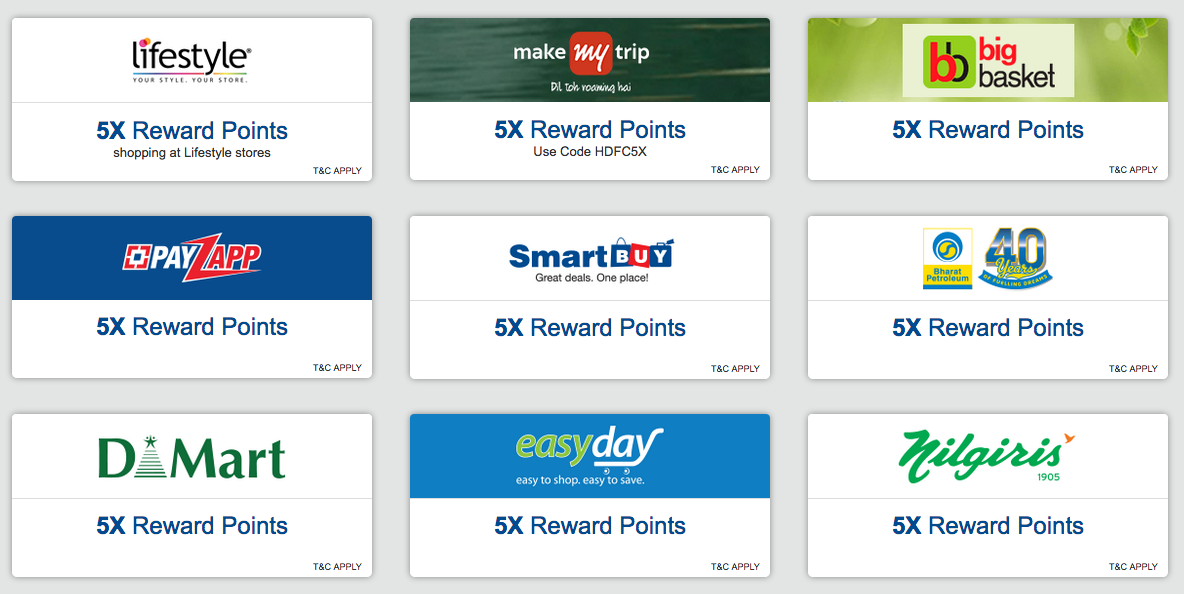 Earning 27,500 Reward Points on My HDFC Regalia:
I was simply ignoring these offers until last month when i realized how much points i could actually earn out of these offers.
I simply charged on my business Regalia, for about Rs.5000 to Rs.10,000 almost every possible day, mostly on Payzapp and few other partners
They've a ceiling limit of 2500 Points a day, so i stayed within the max spend limit of ~Rs.18,000 per day.
This way i was able to accumulate 27,500 points in a matter of month.
I started out by last week of November and i was able to stack a lot of points and in-fact burned more than 90% of the points once the statement got generated. In meantime, if i were holding retail variant of regalia (mine is business variant) i would have earned 8,000 more points with their 2X Points on Weekends offer.
HDFC 5X Points and the Issues:
Its good to see that HDFC credits the bonus points to the a/c in less than a week. Actually, i DID NOT receive 5X points. Somehow, they're crediting me only about 2/3rd of the points. I've raised a ticket once about it but never got any resolution.
Im just waiting for 2016 to end so i can escalate the issue for all transactions at once. So i should be having lot more points, about 40,000 points or so. I'll keep this thread updated on this once i hear from them.
Some Interesting Points with HDFC Credit Cards:
My HDFC Business Regalia doesn't have this 5X rewards feature as per their terms and conditions mentioned on HDFC smartbuy site because its a "business" variant. When i attempted to convert my Business regalia to retail variant citing this as a reason, i was said that i can still enjoy the 5X rewards on most partners, which does work out to a certain extent. Maybe this is the reason (business variant) why i'm not getting all bonus points. Its still a Mystery!
It seems we can convert the card from Business variant to Retail Variant. But hey, don't ask me why i didn't do that. I'm counting on Infinia and if i do the conversion, it will put me on another 6 months ride with Regalia which i don't want to happen 😀
In one of the 5X promo webpage, they mentioned that '2500 points' limit is for "per transaction", while in the other as "per day". Its hard to figure out which is true, as i'm already getting less points.
Whatsoever, its very important to notice that Regalia which is currently at a devalued state still has the ability to earn loads of points if you know how to make use of their 5X, 2X & weekend double points offers. With a reward rate of 8% by using 5X offer, its still worth calling it as a premium credit card.
What's your take on HDFC's 5X offers? How many points were you able to rack up? Share your experiences in comments below.