A lot of users got a hit when HDFC knocked out Amazon from their 10X partners list during Nov 1st Update but at the same time they added something that still kept the cards worthy of being kept in the wallet.
HDFC introduced 10X via Smartbuy (This was common for ALL HDFC Credit Cards excluding the JP cards).
HDFC also introduced 10X program for International txns done on your Diners Cards. This was a Diners Club International Exclusive offer where in you could rake in extra points for your international purchases.
HDFC have now extended the 10X program (for intl tx , smartbuy & partners) even further to 31st March, 2018.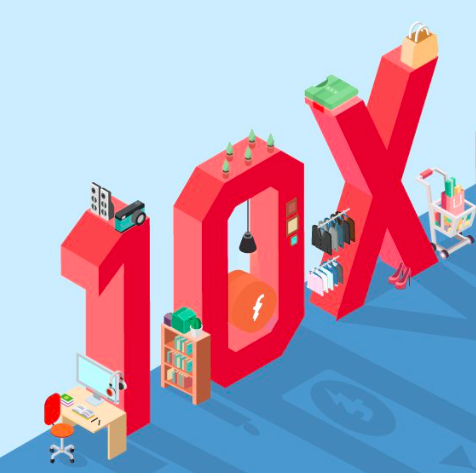 HDFC Diners 10X Program Extended through March 2018
10X program added a new merchant – Domino's and Tata CLiq now have been added to the 10X merchant list. So the current merchants in the 10X program are :
Domino's (New Entrant)
TATA Cliq (New Entrant)
Lifestyle
Bigbasket
Uber
Bookmyshow
Swiggy
redbus
Luxehues
Caratlane

10 X offer was already extended till 31st March 2018 for the conventional partners. However, now HDFC has extended the 10X via Smartbuy as well as International Transactions too till 31st March, 2018.
What does this mean?
You continue to rake in the points. All points as per their website will be posted after 90 days. One peculiar thing that is happening is that many of the users including me are getting 10X points for international spends even within the month or max by 1st day of the next month. The system doesn't wait for the billing cycle to be over.
At the same time, as per their latest changes, the 10X points via their conventional partners have not got credited from November 2017 and December 2017. This is due to the new rule that they have brought in by which you'll get those points (For spends between 1st Nov 2017-31st Dec 2017) only after 90days after completion of the billing cycle of the txns date.
So please wait for the points to be credited. Also try and keep track of those points.
Regarding the 10X program through International Program, one easy way of getting points is via PayPal Checkout for International Merchants. There are many websites which do not accept Diners Club Cards. You can still use your Diners Cards there if that merchants accepts PayPal as PayPal allows payments to be done via Diners Club cards. This is a very easy way to rake in extra points.
Do let me know how you plan to spend with your Diners Cards in this new year in the comments section below.