As 2018 is around the corner, lets look back at what has been a good, challenging and rewarding year. 2017 has been quite a good year for me in many aspects, but unfortunately not so great compared to 2016. Almost half of the year i was busy with business and rest half busy with illness. That being said, lets look at what went good and what did not in 2017 both to CardExpert.in and also personally,
The Good
Readership: 2017 has been a great year w.r.t the growth of readers at Cardexpert. At one point of time, we were serving 100,000 readers in a single month. But then there was a dip (credits to things that put me down for ~2 months), its getting back up now.
Credit Card Industry: SBICards came up with the wonderful Prime card to meet the common demands of the most. ICICI refreshed their gemstone portfolio and started issuing Dreamfolks cards with free visits. HDFC was on devaluation spree, but they too changed lane by late 2017 and launched Clubmiles along with new transfer partners. Overall, the industry is growing fast (thanks to demonitization) and now banks have started responding to customer's demands. I see a huge growth in quality of new/premium cards in past 2 years and will continue to grow.
Points & Miles: This year, i've seen quite a good set of promotions with abilities to earn lots of miles. Apart from HDFC Diners 10x promotions, Yes Bank Credit Cards promos were very very lucrative to accumulate points to the tune of over 100k or more.
Trips: My trips in 2017 were just 20% of those in 2016. This was primarily because my friend a.k.a co-traveller got married and so he got busy that we couldn't make much trips. Though i had one Intl trip to Vietnam and couple of domestic trips here and there. Apart from that, i was able to take my family to North India (Delhi & Agra) which was quite a fulfilling one!
Memorable Experiences: Overnight cruise at Halong Bay, Vietnam and Business Class on jet Airways are very much memorable.
Work & Health: For over 7 years now, i've been working as a night owl. My work timings were as bad as 4PM-4AM most times, but no more – as my body doesn't seem to handle that kind of stress anymore. Finally, i'm back to day-time work schedule – It feels like living in another world to have regular morning breakfast nearly after ~7 years 😀
The Bad
Unwanted Spends: For a while, especially around late 2016, I've been spending on few things that i don't actually "need" but just got them for reward points. Not so later i realised that it is one of the worst things to do as most of these items that i bought on some kind of "offers" were never used at all. That reminds me of the quote: "If you buy things you do not need, soon you will have to sell things you need". Takeaway: Only buy things that you NEED, when you need. Remember, by buying you may save 50%, but by not buying, you can save 100%
Loss: While i've been counting those penny reward points on multiple cards, i forgot to do some important things on time like accounting/taxation/finishing projects on time. That lead to fees/interest of over Rs.20,000 – equivalent to 80k Yesbank Reward points. 🙁 Not to mention, i lost much much more indirectly. Takeaway: Time to forget about tiny promotions that saves anything lesser than ~Rs.1000 or so. 
Illness: I was ill back to back with multiple rounds of fever/cold/flu, etc for about 2-3 months. Its One of the worst times in my life. Hope it doesn't repeat.
As you could see, the Good outweighs the BAD clearly!
What to expect On Cardexpert in 2018?
I think the credit card chasing has been almost over for me with 2017, except Citibank, but i don't see much inspiration on it either. 2018 is going to be all about redeeming the points and miles that i've accumulated in past 2 years.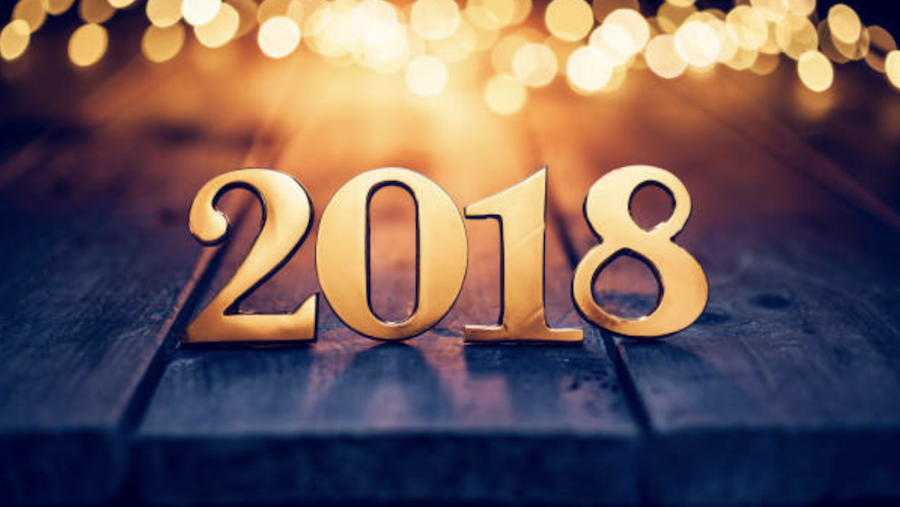 Flight Reviews
After flying domestic business class on Jet Airways, i'm already hooked to it but i didn't find right time to make much trips this year, but this is expected to get better in 2018.
Major resistance in 2017 was that i need to drive ~3 hrs to CJB airport whenever i want to take a flight, but this is changing in 2018 as my city is re-opening its airport (SXV) in a ~month.
The day that happens, i may start flying crazy, which will also boost hotel stays. I can't wait enough to do this. Lets see how soon this happens.
Hotel Reviews
I got addicted to hotels in past few years, so much addicted that i end up staying in hotels in my own city, just to explore them and get some rest. Given the fact how affordable the hotel rooms are with OTA's, we were able to spend as low as Rs.500 per head per night on twin sharing in a 3 star property that actually costs Rs.3k and above.
Last time we had sumptous breakfast for 2 hours in one such hotel in my city, which itself pays back 😀 I've done a couple of such crazy stays with friends and even solo.
This leads me to next level of exploring hotels and i've already started it with some leisure trips, like my recent trip to Aloft Coimbatore and Le Meridien Coimbatore.
I'm in love in starwood hotels and so you'll see me a lot there, along with Marriott & Taj in later days. I'm yet to crack the numbers with other chains!
Elite Status Targets on: SPG/Marriott & Jet Privilege
Hence, expect more flights, hotels & airport lounge reviews in coming months!
While the above are very certain to happen, i also see myself getting busy with business & personal commitments along the way, so i may also take a major break to the blog as well.
Final Thoughts
There are many decisions to make, new things to learn, new places to explore and a lot of points and miles to burn. With a great amount of uncertainty, i'm waiting eagerly for the surprises that the new year has in for me. I've never been this excited in my entire life for a New Year 😀
How was your 2017 and where do you think your points & miles will get you to in 2018? Also, feel free to share your thoughts on what type of content you're looking for in the blog in 2018, as flights/hotels are relatively new here!