This is the review of Vistara business class that I flew during March 2018. As I've reviewed my first Vistara Biz class experience in detail here already: Vistara Business Class from MAA-DEL, this is going to be more of an add-on review that gives more info on what you could expect in the route: Delhi to Bangalore (DEL-BLR).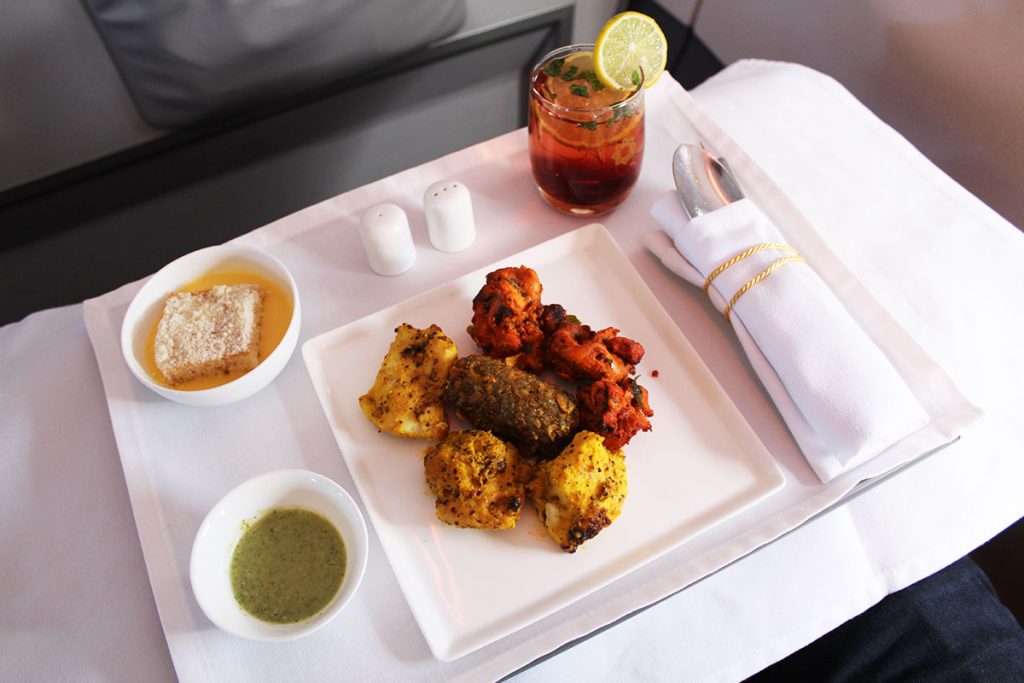 Booking
Redeeming the business class voucher received from Axis Vistara infinite credit card is quick and easy. I called up support, quickly connected to the Club Vistara Gold helpline and I got the ticket in matter of minutes, post payment of taxes.
Flight: Air Vistara UK817
Route: Delhi (DEL) – Bangalore (BLR)
Seat: 1F (Business Class)
Revenue Ticket: ~20,000 INR
I Paid: ~370 INR (Voucher Redemption)
Ground Experience
1. Dedicated Checkin
I used dedicated check-in counter to check-in my luggage and proceeded to the fast track security lane.
As Delhi is a busy airport, this usually saves a lot of time. Its even worse if you fly Jet Airways as the economy queue is usually huge.
Saved: ~30mins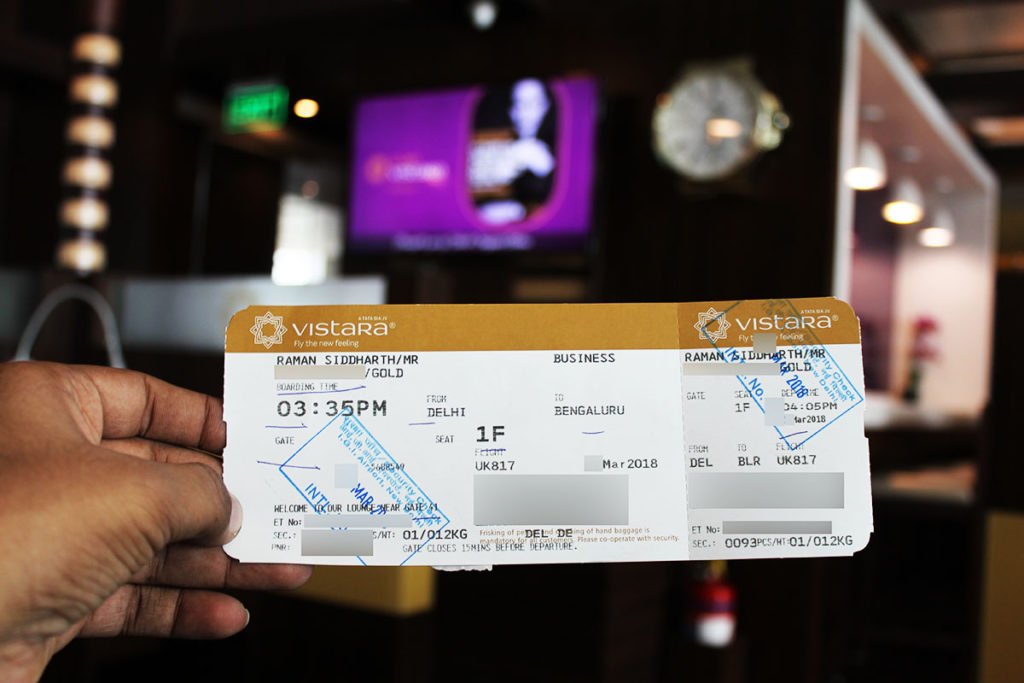 2. Security – Fast track
Delhi Airport has a fast track security lane for business class passengers that can save you from the crowd.
However, the problem with Delhi Airport is its so big that you need to walk another 5-10 mins to reach the gate/Vistara lounge.
Saved: ~20mins
3. Vistara Lounge
As reviewed earlier, Vistara has its own proprietary lounge at Delhi airport and its far better than the crowded Plaza Premium Lounge.
As boarding gate is located just next to the Vistara lounge, you don't need to leave the lounge in advance.
I spent more than a hour in the lounge and you can read the full review here: Vistara Lounge Delhi.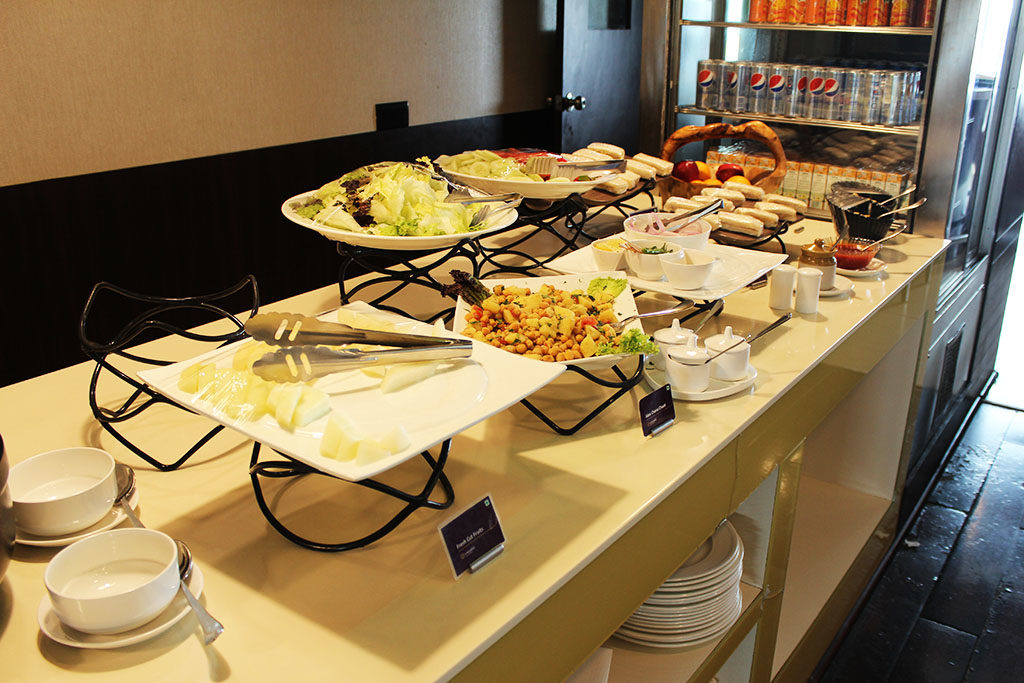 In flight experience
1. Priority Boarding
There were frequent power shut down in the lounge during my visit and i wasn't able to see the boarding status on display.
So I asked the lounge supervisor to inform me while boarding. She kindly did so and I almost went straight to the plane as Business Class passengers get priority boarding.
2. Welcome Drink
I wish all airlines come up with Coconut water & water melon as welcome drink options, but well, I got only lime juice here.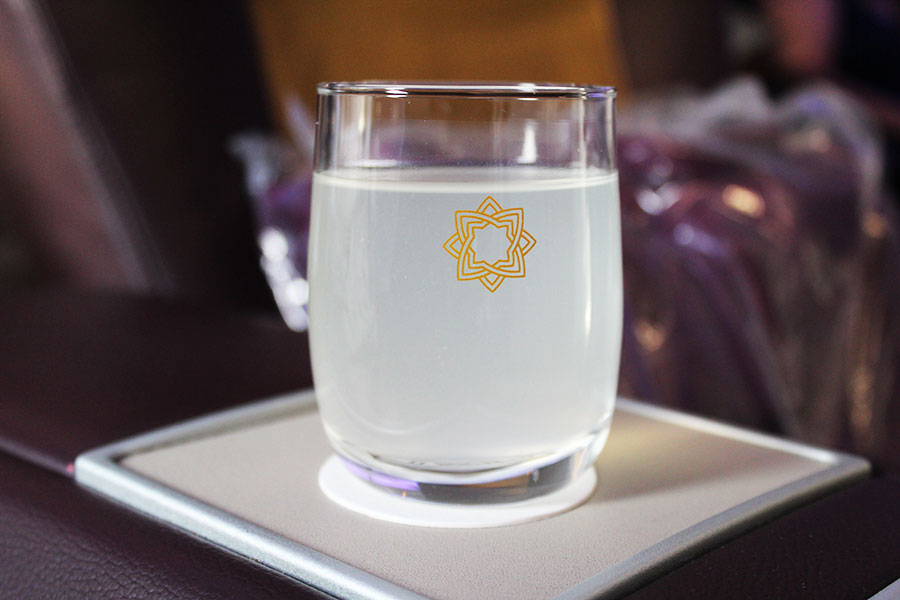 I just took a sip and kept it aside. The Flight Attendant noted that and asked if she needs to replace it with other options. She was more than happy to bring any available juice, even Blue Curacao but I kindly denied 😉
Little did she know about the mocktail indulgence I had at the lounge minutes before. Moments later, choice of newspapers/magazines were given along with cold towel & dining menu.
3. Seat
The seat was firm and comfortable, yet I wish its rather soft. The footrest doesnt work the way it has to, not just on this flight, but even on other Vistara flights I flew.
Anyway, I don't even use it except for testing purposes. So its OKAY!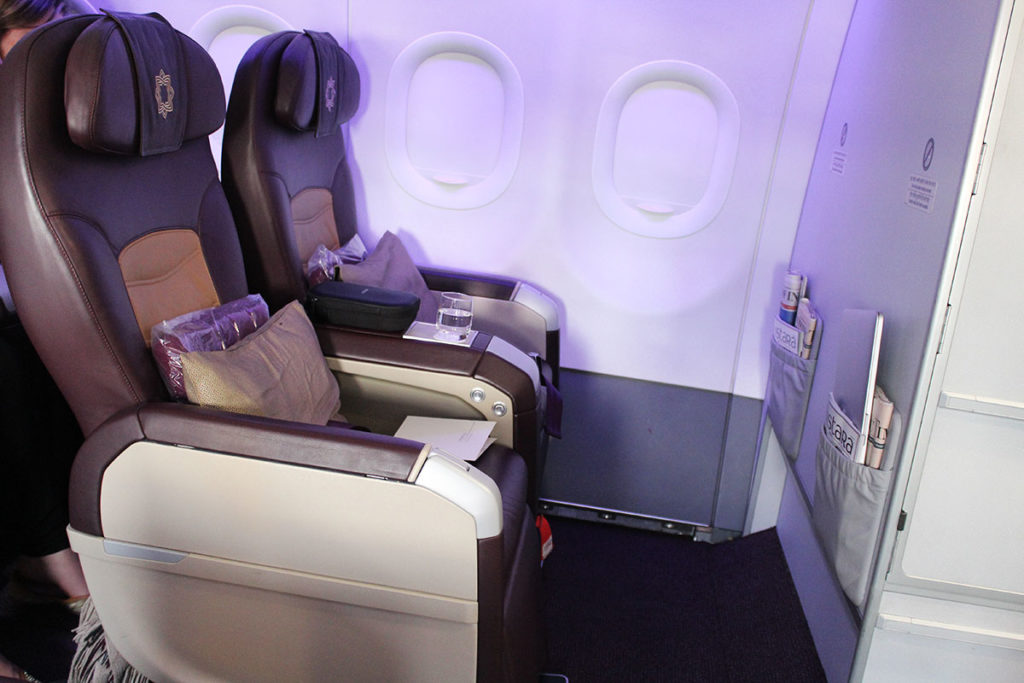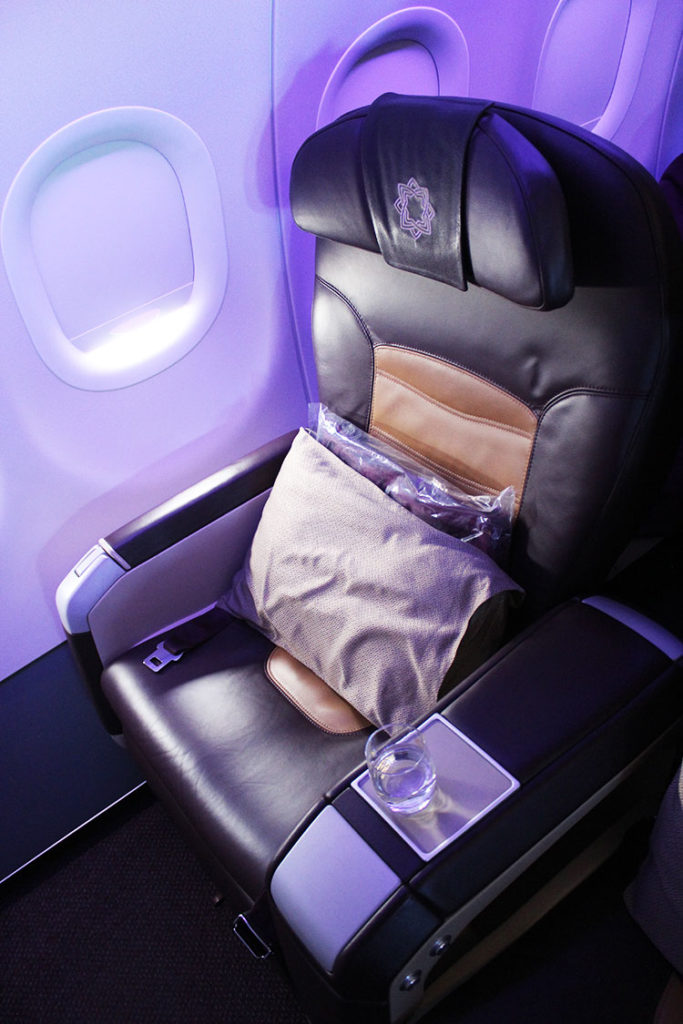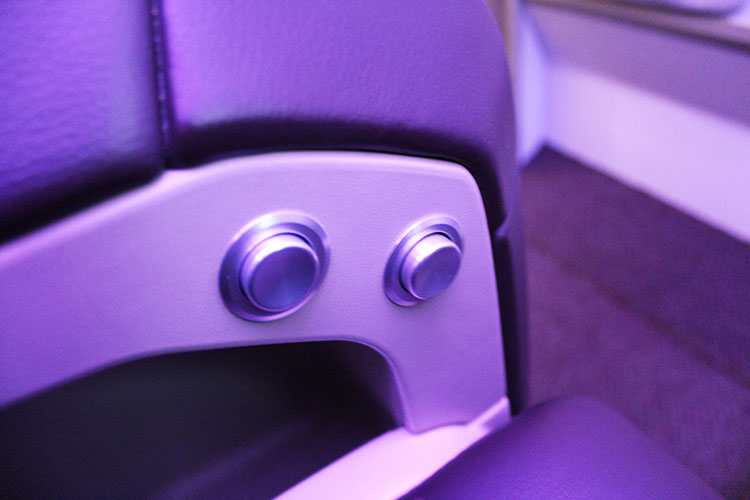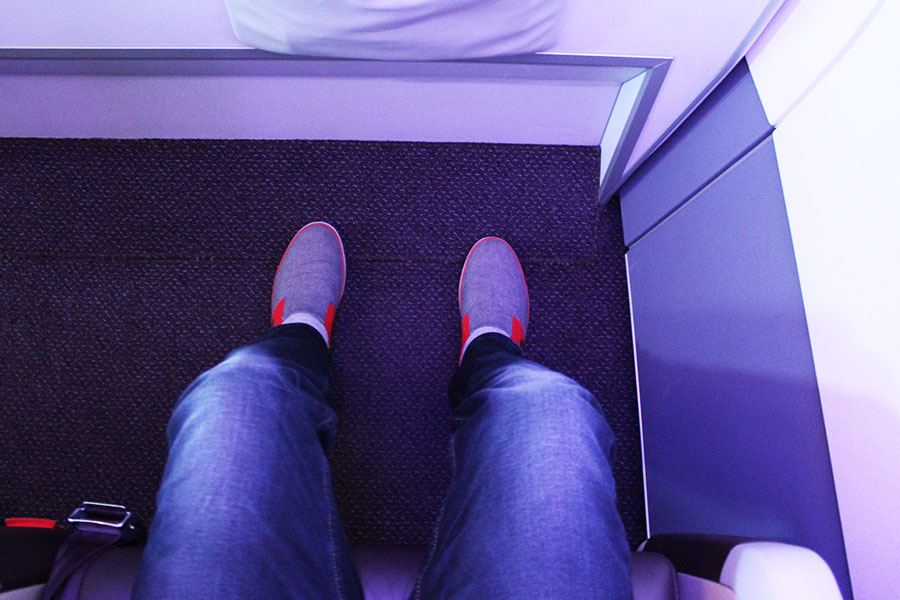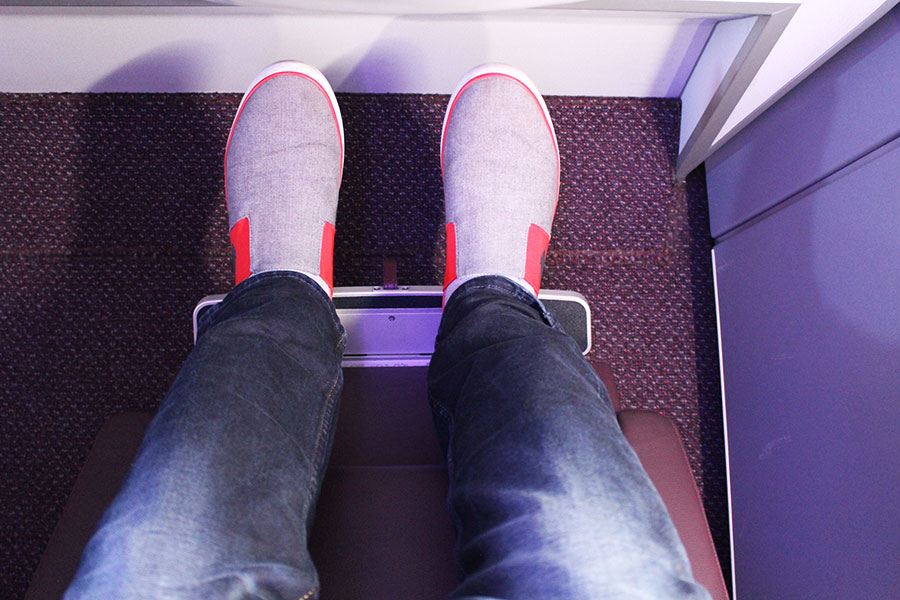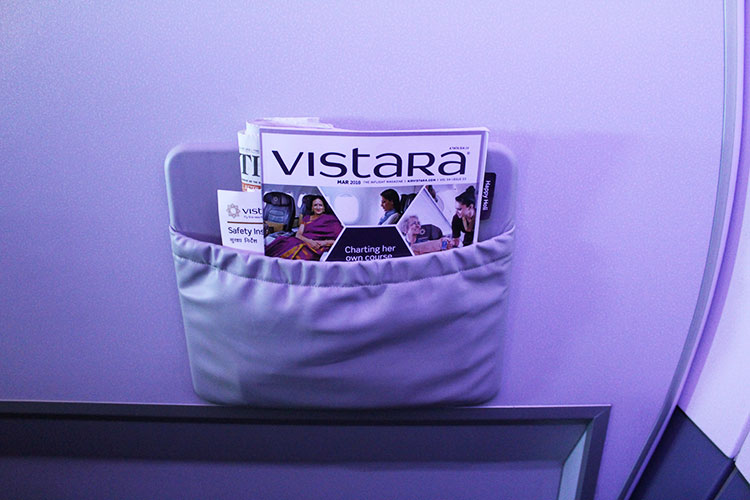 4. Food
I went with Non-Veg option from the menu and it was Delicious! The Blackcurrant mocktail was as good as Blue Curacao which i had on my other flight.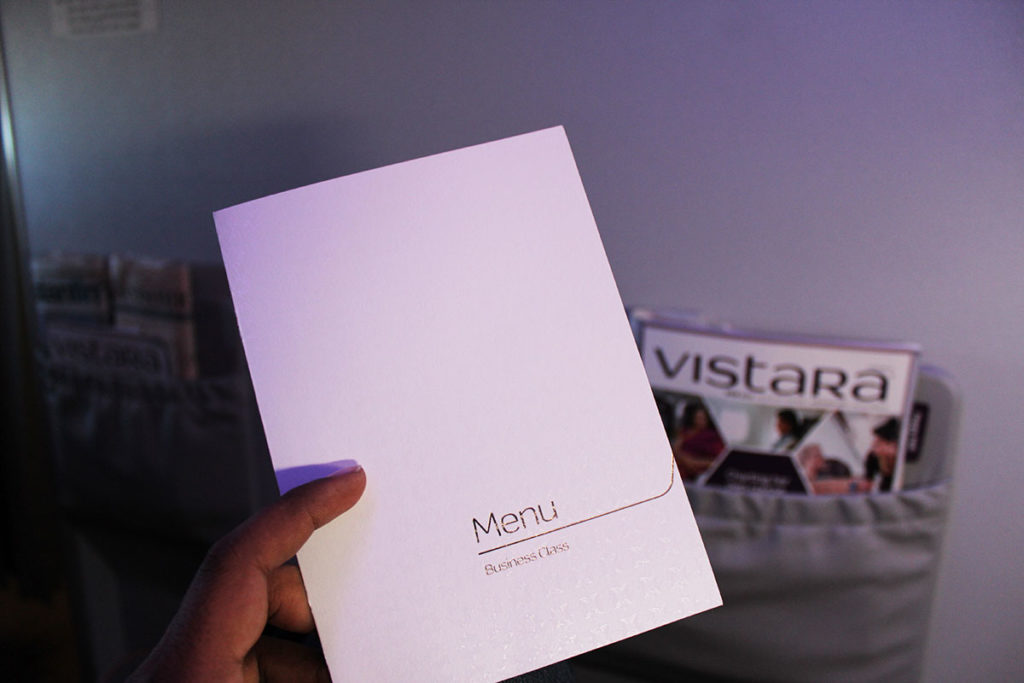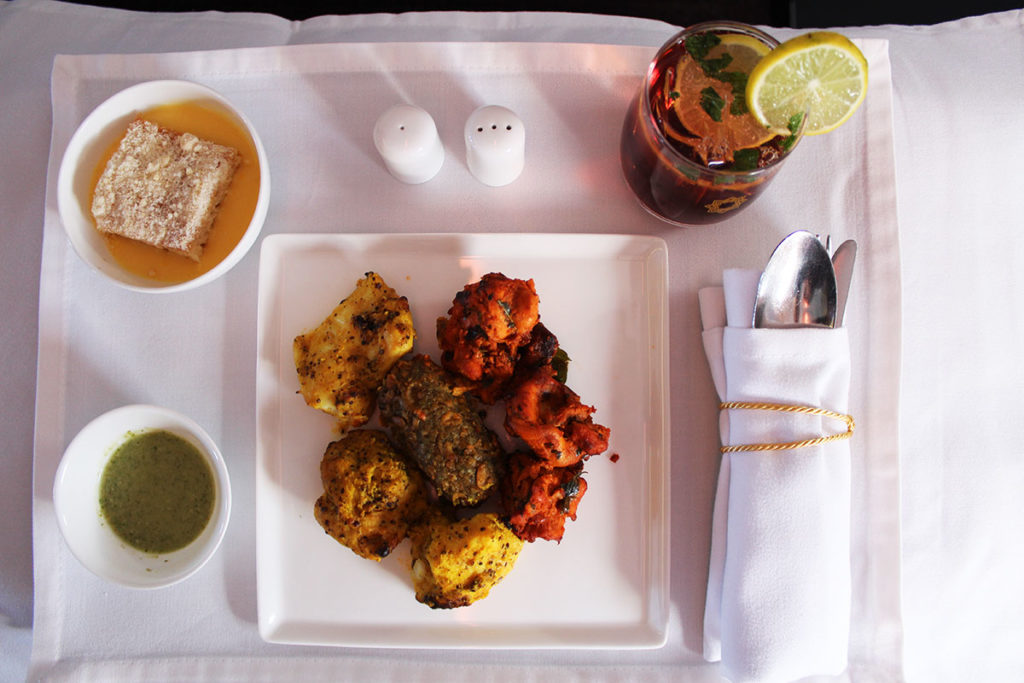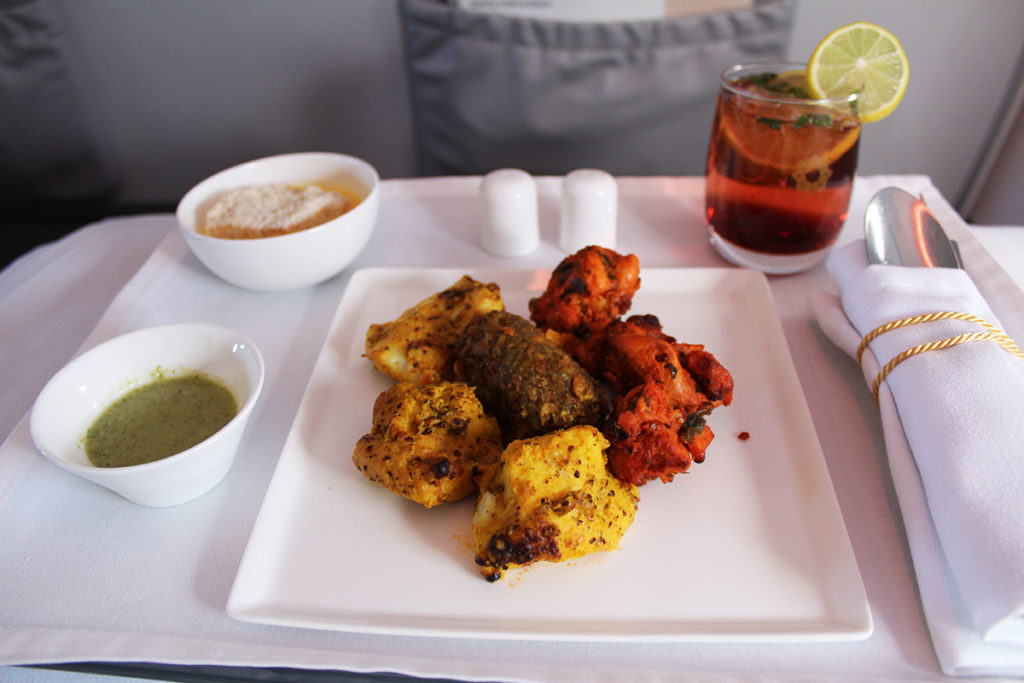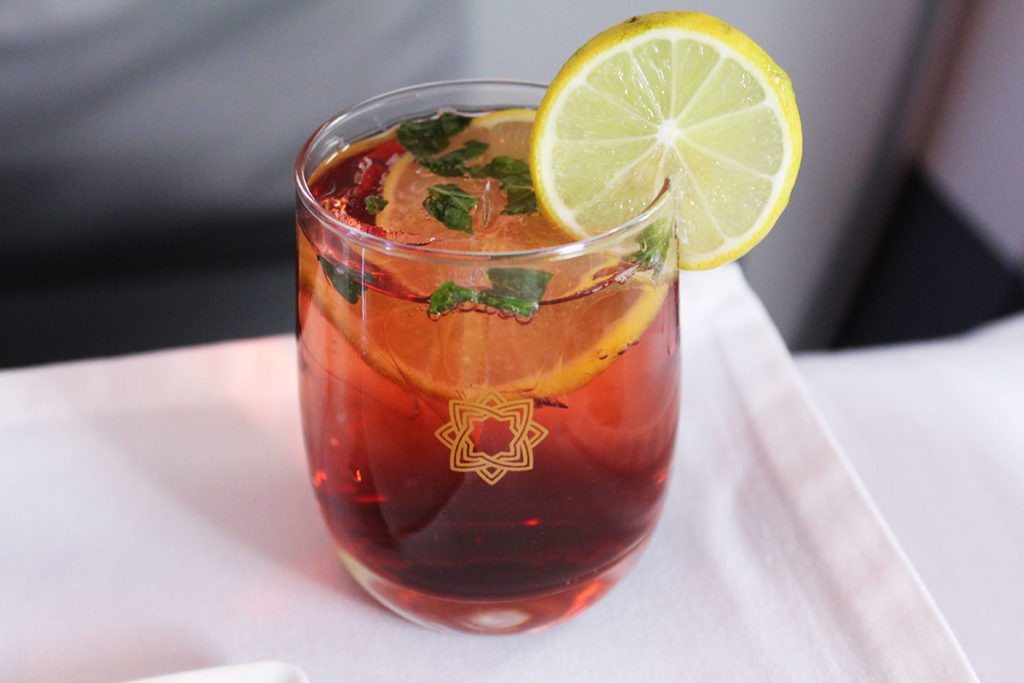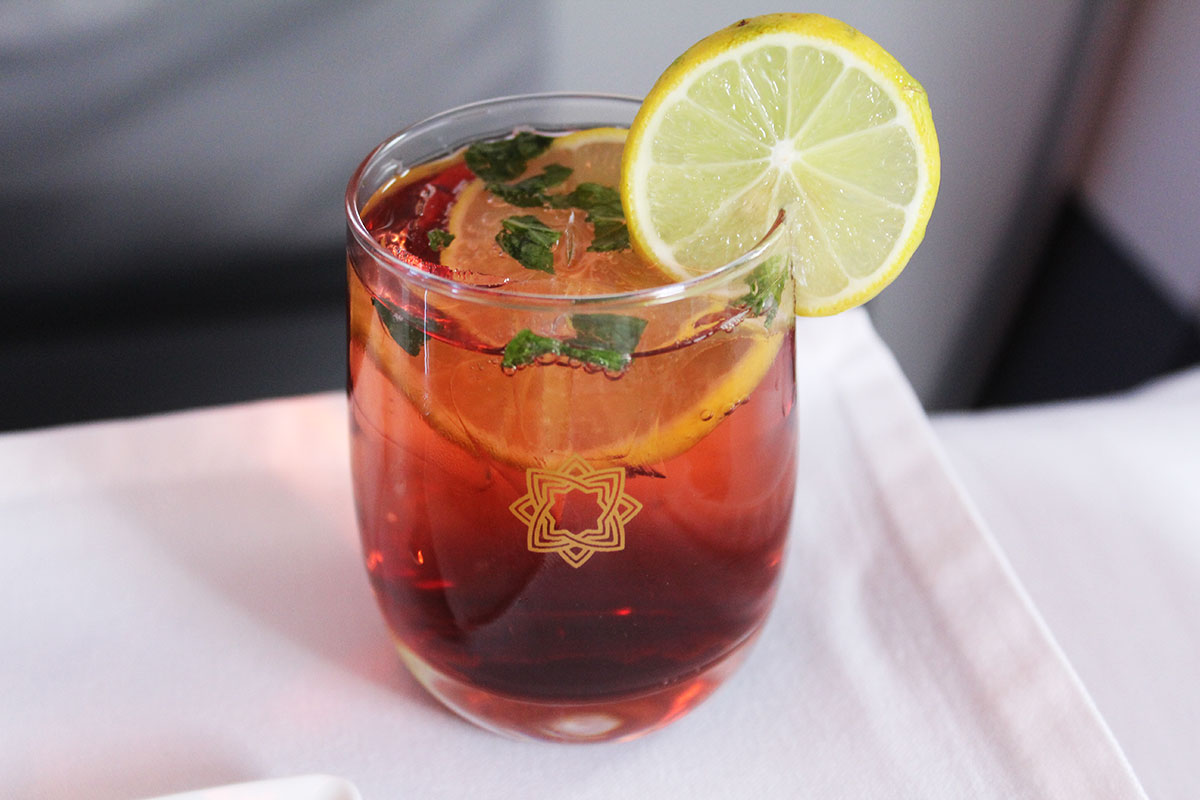 5. In Flight Entertainment
It wasn't ready by the time I flew but now they've introduced Vistara World which is their inflight entertainment system. More on it from their tweet:
Good to see that they're working constantly on improving their services.
Flying BLR-DEL?
I also flew Vistara Business Class in Bangalore to Delhi (BLR-DEL) route on UK 818 and I was disappointed that BLR airport doesn't have a fast track security lane for business class.
As BLR airport is bit crowded, it took me about ~30 mins to clear security. While i could manage that, i doubt about the real business class passengers who "pay" for it. Also the dinner (Non-Veg) could have been better on that flight.
Bottomline
The reason why I Love flying Vistara can be put in a two words: Exceptional Service. They go above and beyond to make sure the customers are happy onboard.
That aside, flying business class on any airline from Delhi airport definitely saves a lot of time. And as Vistara lounge at Delhi Airport is an added advantage, its wise to be on Vistara if you fly out of Delhi.
Cardexpert Rating: 4.5/5 [yasr_overall_rating]
Overall, I always get pleasant experience while flying Vistara. I wish they start to service MAA-BOM sector sometime soon so I can fly more often.
Have you been on Vistara business class recently? Feel free to share your thoughts in the comments below.