Just like all other banks HSBC too is up with the Diwali Spend based offer for 2019 and it is similar to 2018 HSBC Diwali promo with slight variation. There are two type of offers, one based on spend and other based on luck! Here are the offer details,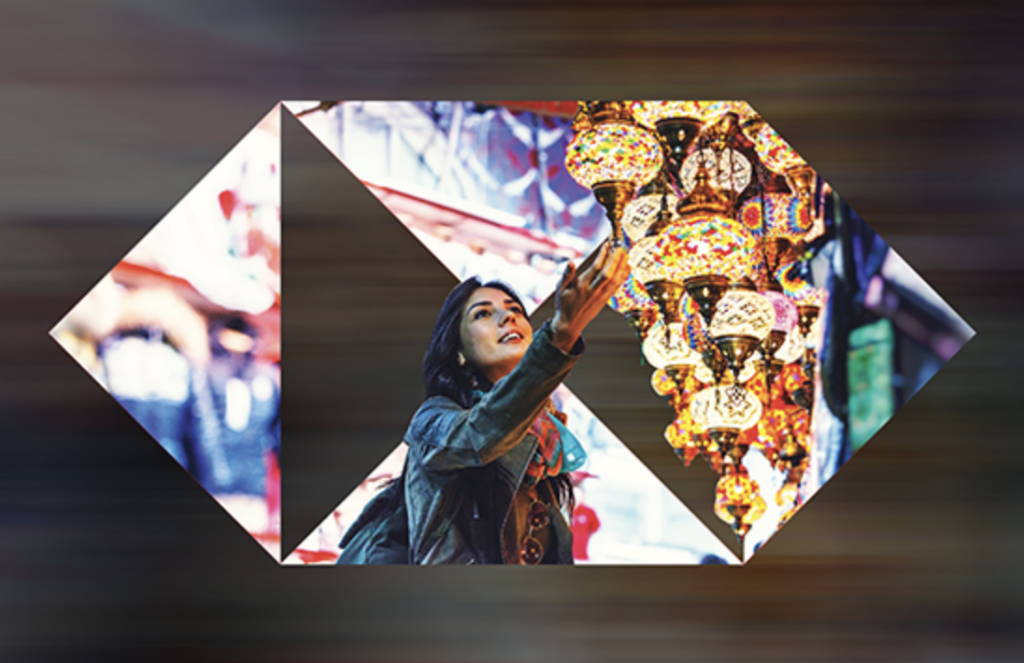 Offer Details: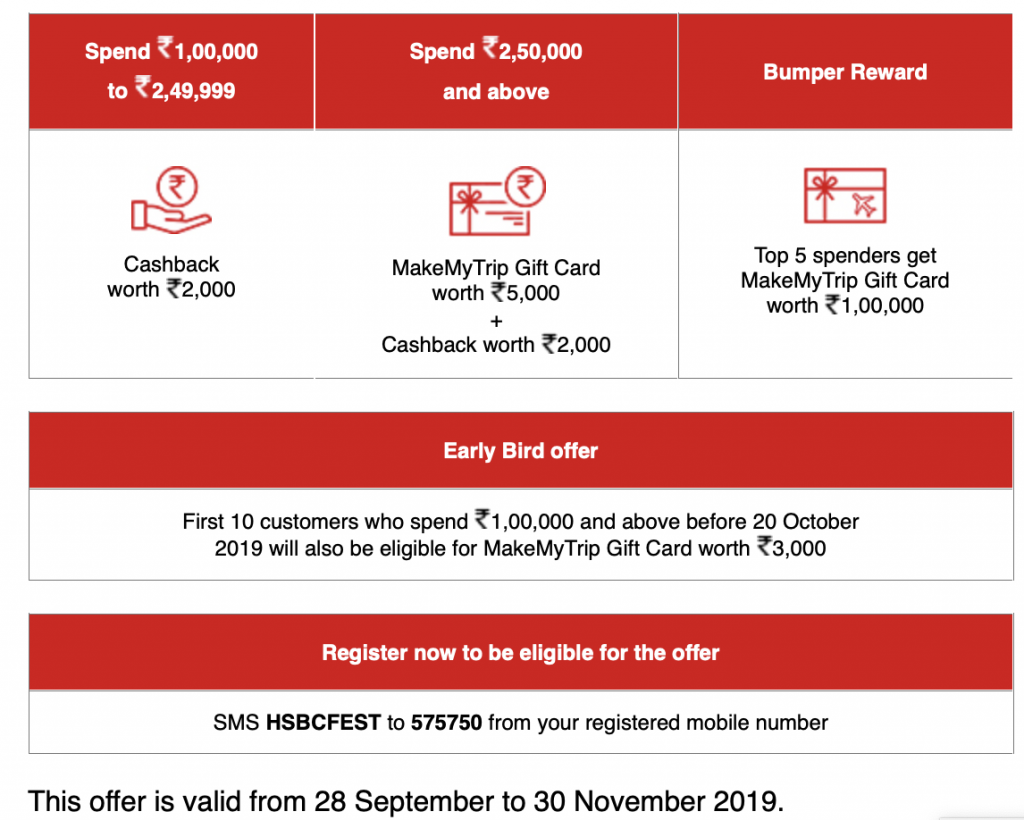 Bottomline
If you managed to spend 2.5L, you get about 2.8% return on spend which is good to see from HSBC. And if you make it to top 5 spender or first 10 to hit 1L spend, you get unbelievable kind of returns as well.
But the problem with such Bumper offer is that we never know how true the bank fulfils it because there were a lot of cases in 2018 wherein even high spends did not help to reach the low bumper targets set by SBI as a part of SBI 2018 Diwali promo.
Hence, I continue to hate these kind of bumper/top spender promos.
What's your take on 2019 HSBC Diwali Spend based promo – Happy or Unhappy? Feel free to share your thoughts in the comments below.