Just like 2018 RBL Diwali promo, this year too RBL Bank has tied up with Amazon to give away one of their gadget (Amazon Fire TV Stick) for spends done on their credit cards.
The spend target is different for each cardmember and is based on their previous spend history. Here is the offer info,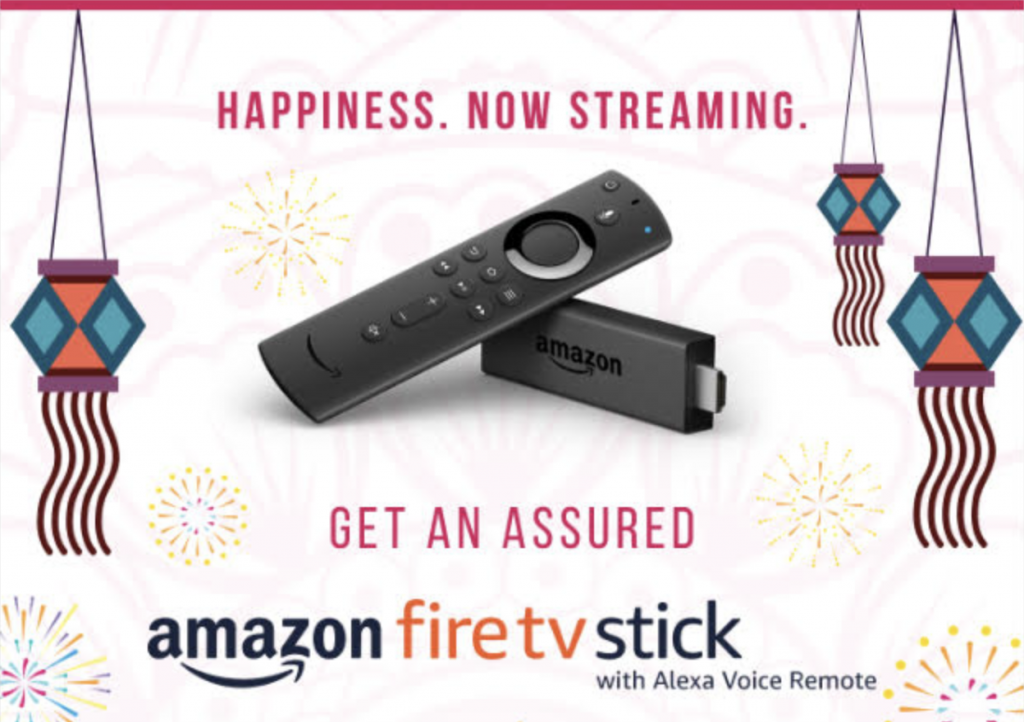 RBL Bank 2019 Diwali Offer Details:
Offer Period: 29th September to 31st October 2019
Target : Spend X amount to get Amazon Fire TV Stick with Alexa Voice Remote
Offer Reward Rate: ~1%
Excluded Cards: Corporate Cards
Excluded Spend Types: Nil
Fulfilment: 30th Nov 2019 (That's pretty fast, as always)
Speaking about the target, some of the readers reported 2L, 2.5L & 3L spend targets which gives about 1% return on spend as the value of gadget is currently on sale for Rs.2,799.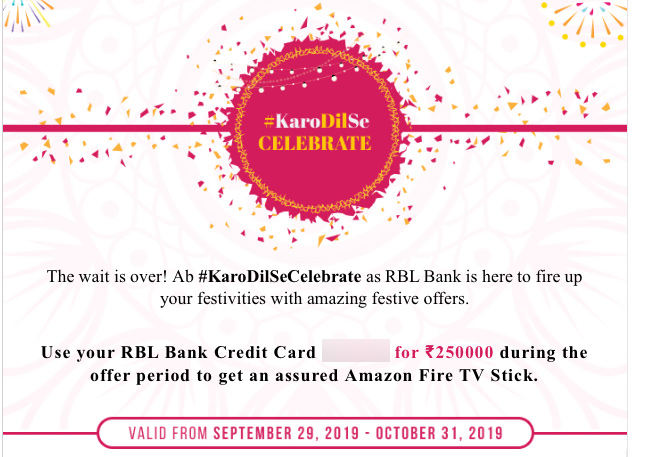 Thanks to: Kiran for sharing the info.
Bottomline
While the offer is decent, I wish they had a different gadget on offer, as most of us would be holding Fire TV stick anyway. Moreover, its not an aspirational gadget for someone to consider applying for an RBL card in future.
But given the type of customers they have, this is OKAY, yet they could have had another spend target with some premium aspirational gadget. Just my thoughts!
Have you received your RBL credit card offer? Feel free to share your thoughts in the comments below.