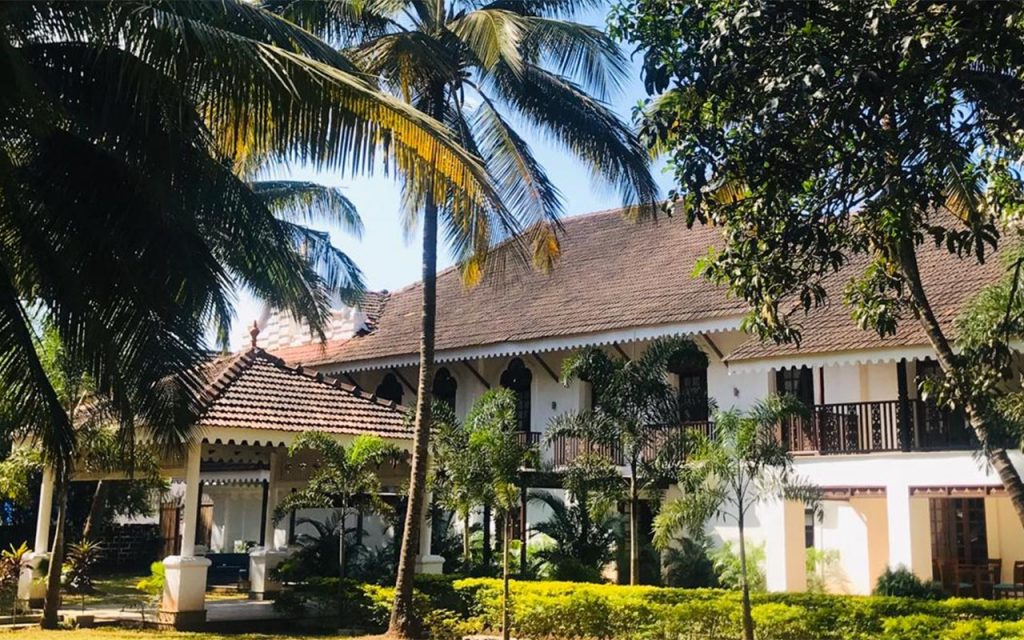 Here's a nice offer on Postcard hotels from American express valid through July 2021. Here's everything you need to know:
Offer Details
| | |
| --- | --- |
| Offer | 50K Points on Centurion, 35K points on Platinum Charge, 25K points on Reserve, 20K Points on Gold Charge |
| Min. nights per stay | 3 nights or more |
| Validity | 16th July 2021 |
| Limit | 1 Booking per Quarter | Primary Cards Only |
| Additional Benefits | Free Breakfast & Anytime check-in/check-out |
| Fulfilment | 3 months from the date of payment |
Note: The offer is applicable when reserving a room on www.postcardresorts.com using an American Express Centurion, Platinum, Platinum Reserve, Gold credit card along with Promocode- "CENTURION" , "PLATINUM" , "RESERVE", "GOLD" respectively.
If you're new to Postcard Hotels, they've 3 hotels in Goa, India for now:
The Postcard Moira,
The Postcard Velha,
The Postcard Cuelim
Is it a good Offer?
A night at Postcards hotels in Goa costs you about ~Rs.17,000 INR, meaning with the value you get out of 35K points on Plat Charge, you ideally pay for 2 nights and get one night free equivalent points.
That's good, but I wish they had added complimentary airport transfers too which would make it look a Mind-blowing offer even for Plat charge & others.
So if you use the offer every quarter, you could end up with a nice 1.4L points on plat charge & 2L on Centurion.
That all said, not everyone would like Postcard Hotels just by going with looks. Yet, the reviews are good so far, so it must be good to go!
Final Thoughts
While its overall a good offer, the important point to note is that we're getting the ability to earn lots of points on Amex through these offers, which might help to explore hotel/airline points transfers in future, as that could magnify the point value to a whole new level.
But well, the problem is.. Who's going to travel?
Many cities are in lockdown and can't even move out of the district in most cases. So ideally, we might be able to enjoy these offers from Jan 2021 if not later.
What's your thoughts on The postcard Hotels Amex Offer? Feel free to share your thoughts in the comments below.