American Express India has sent out a targeted spend based offer to select credit card members today (16th Aug 2020). Here's everything you need to know about it: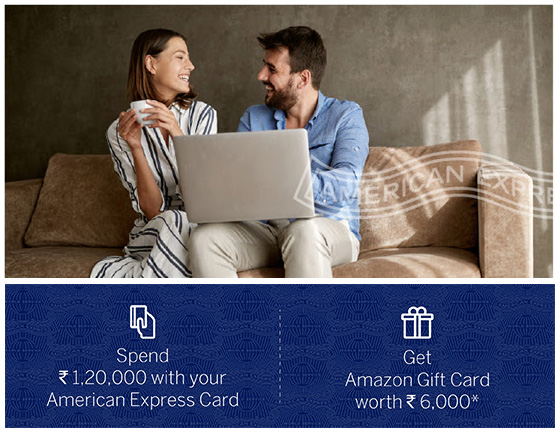 Offer Details
| | |
| --- | --- |
| Offer | Get Rs.X amazon voucher on spending Rs.Y |
| Max. Voucher Value | Rs.15,000 on Rs.3L spend (as far as I know) |
| Offer Variants | There are ~16 different variants 😀 |
| Spend Requirement | Dynamic (likely based on previous year Ac usage) |
| Offer Period | 16 August 2020 – 15 September 2020 |
| Fulfilment | 15th Dec 2020 |
| Return on Spend | 5% + Regular Rewards |
| Source | SMS & Email – T&C for 6K voucher Offer |
Its a simple and straight-forward offer from Amex as usual and the return on spend too is same as what we used to see before.
If you're wondering on what basis the offer is rolled out, well, I think they're trying to lift the card spends to your previous year spend levels. That's what I could conclude after looking at ~5 card accounts.
But well, Amex have started using too many metrics lately with too many offer variants, like there are ~16 different variants for this campaign alone.
Looks like the lockdown gave them a lot of time to work on so many variants. So its getting tough to predict!
Hence, if your spends have dropped significantly you could have got a higher target.
What about Plat Charge?
I called up customer care to check on the same and I'm disappointed to know that Plat cards are excluded from the promo and there isn't any sign for a separate offer.
So this offer is not targeted to my a/c.
The reasoning behind is that Amex Plat charge is already getting very good offers.
That was indeed true, especially with Double rewards & 18K cashback offer. But seems they also consider Rewards multiplier as a great offer, which I have to deny.
That aside, I wish they send something similar to18K cashback offer for those (like me) who was not eligible for it.
Final Thoughts
This is a very good move, especially because Amex usually does only 2 spend linked offers a year but this is the third one – thanks to Covid-19.
We will anyway get a good offer for 2020 Diwali, likely by mid-Oct 2020 or later. But its still sad to see that Plat charge is excluded from this promo.
So, what offer have you received? Feel free to share your thoughts in the comments below.
Update: This offer was fulfilled on 13th Jan 2021