In these challenging times of Covid-19, Amex India have decided to show some love to their cardmembers by adding more value to their rewards program with the launch of a 3 month long promo called Double Rewards for select cardmembers (only on Platinum Charge for now).
With this offer, you can now earn 2X more points on select spend categories & also get 2X more value while redeeming points. Here's everything you need to know,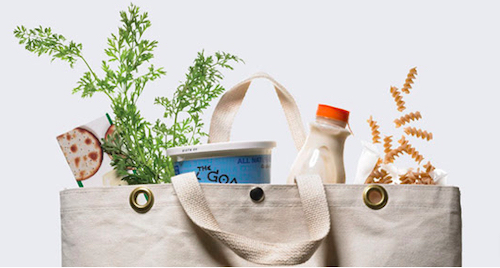 Amex Double Rewards Offer
Offer Period: 21st April – 20th July 2020 (3 months)
Eligible Cards: Amex platinum Card only (as far as I know)
Max Cap: There is no cap on the number of points that you can earn.
Earn Double the Points
Enjoy 2X points on select type of spends like: online shopping, groceries, healthcare and daily essentials. Also You will get 1 additional point for each INR 100 spent on Fuel. So for every Rs.100 spent, the numbers goes like this
Fuel Spends: 2 Points (1% Value)
Domestic Spends in select categories: 5 Points (2.5% Value)
International Spends: 15 Points (7.5% Value)
This means that the default 1.25% reward rate on Amex Platinum Card (as per my valuation) now becomes min. 2.5% and if by any chance you're now stuck overseas, you may enjoy massive rewards as well, though markup fee will eat 4.5% out of 7.5% but still its good.
Enjoy Double the Value
You don't just get 2X points but additionally if you choose to pay (or part-pay) for any item on your Card statement with points now you get 2X value.
That means, in usual case scenario the value of 1MR point = 25ps when you redeem for cash but now you get 1MR Point = 50ps which means getting 2.5% reward rate is very easy even if you don't plan to travel.
Bottomline
Its good to see American Express responding fast to the situation, as expected, as we spoke previously about the Impact of Coronavirus on Credit Card Industry.
While that's good to know, its sad to see Amex ignore other cardmembers. But I'm sure Amex will definitely do something or other for everyone, soon. Let's hope that too is as good as this 🙂
So far only Citi (2X rewards on Citi Debit cards) & Amex have come up with offers during the Pandemic period. Let's see when others join the train.
Have you received the Amex Double Rewards offer? Feel free to share your thoughts in the comments below.
Thanks to: Amex Guy & Saurav for sharing the offer details.