Getting a new Credit Card and holding it in hands for the first time is a pleasure in itself, irrespective of what card it is. The package, the card design, the logos, numbers and above all seeing your name printed on the card definitely feels good.
That said, to better manage your card & for your financial security there are few things that you should do as soon as you get your new credit card in hand. Here are they,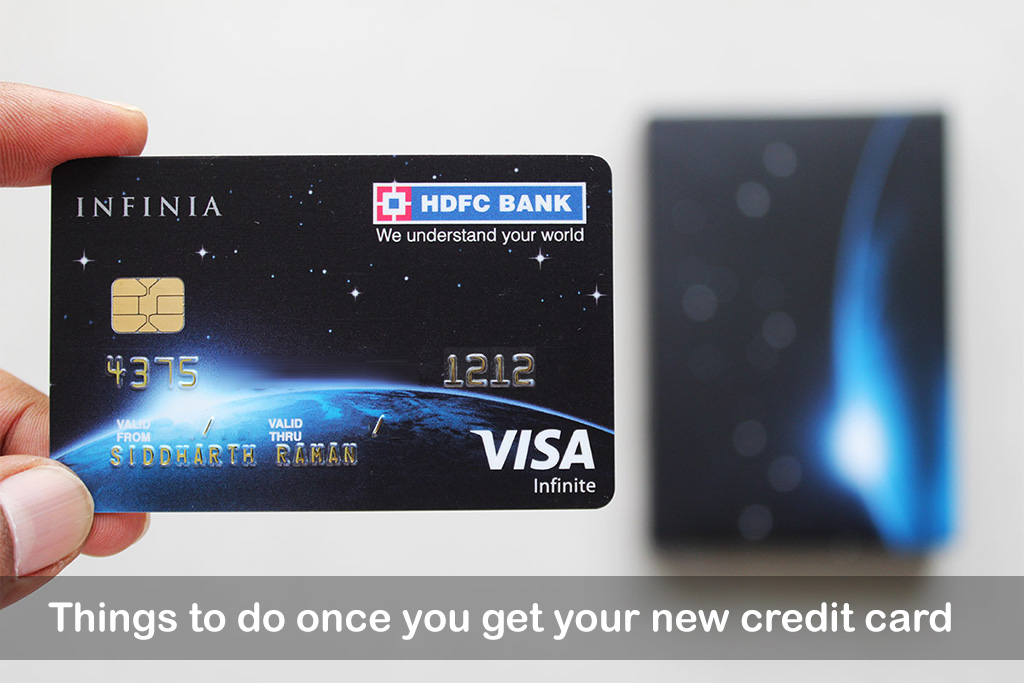 1. Activate Online banking
Activating your online banking account is probably the first thing to do once you get your new credit card in hand, as without which you can't do anything else.
If you've a relationship with the bank, they might have linked it to your existing NetBanking a/c already but some may not do so for security reasons or other.
Activating online a/c is essential because that allows you to manage the card easily. With online a/c, you can do these below things,
View Credit limit
Setup auto debit
View reward points
View offers & more
2. Activate Mobile App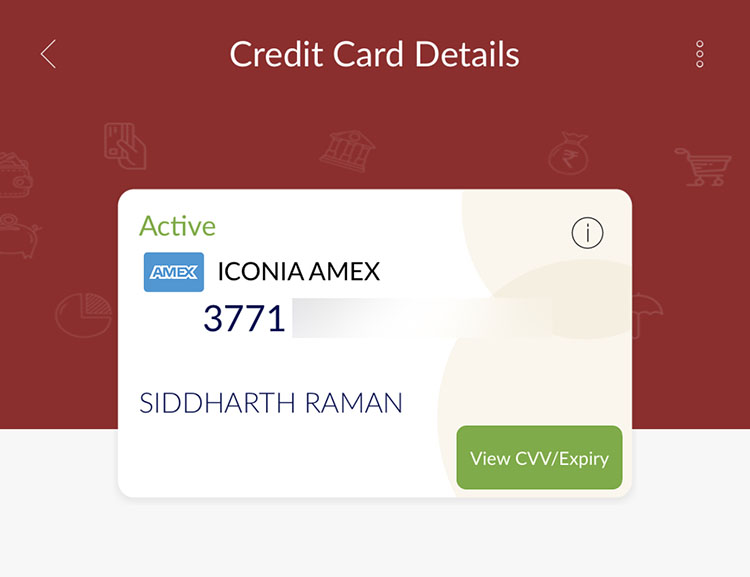 Almost every bank/credit card issuer allows you to view/manage your credit card on the go using their mobile app. Some issuers like Amex have a dedicated app while other banks integrate it into their usual banking app.
You may need to activate the app and setup MPIN for some apps, while for others you may just use the NetBanking Credentials.
These days you may do most actions on mobile app that you would otherwise do through online banking.
3. Setup your PIN
Once you setup your Online banking a/c, the next most important step is to set your preferred credit card PIN. You shall do this via online/mobile banking or through phone banking as well.
This is most essential to do it right away, especially when you've multiple credit cards like me, because you never know when you might need this new card to use in lounge/hotel etc. Mobile banking used to help me during such situations by generating PIN through app on the go.
4. Disable International Transactions
Credit card frauds are very common and the most common way it happens is through international transactions. Just incase if you don't know, anyone can use your credit card on an international website without an OTP, sometimes even without CVV.
Hence, disabling International transactions are very very important. Incase if you use your credit card for international purchases, consider reducing "International spend limit" on your card.
You may either do these by calling support or via mobile/online banking.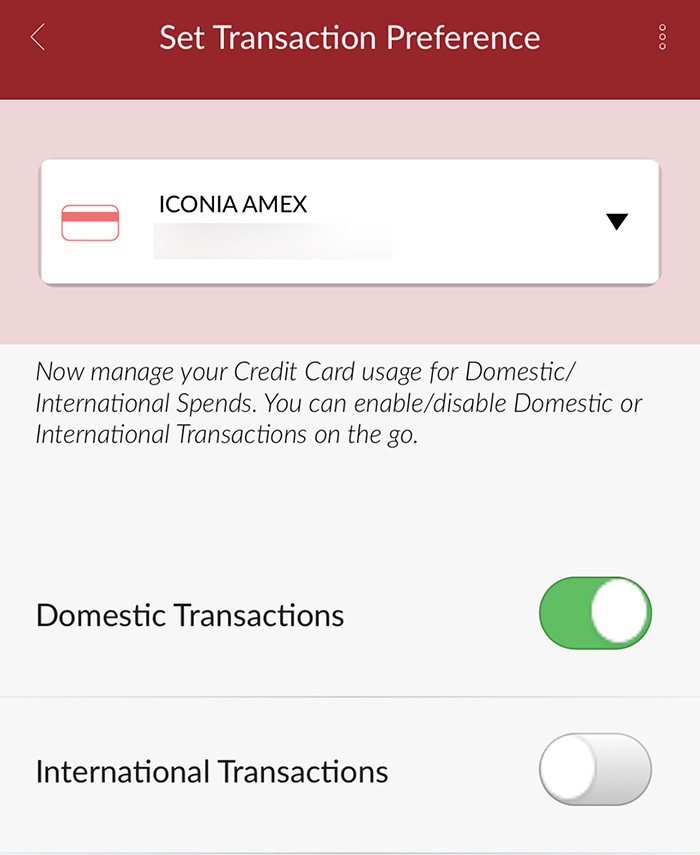 In past 3 years I've had three such fraudulent transactions, one each on Amex, ICICI & Indusind. Its not usually about the issuer as there are many reasons behind this as your card could be exposed for 100's of reasons.
Speaking about fraudulent transactions, Amex have the best support in place to tackle them. More about that experience with Amex here: Fraudulent Transactions: How American Express Saved My Day
5. Enable e-statements
One way to show some love to mother nature is by stopping Physical Statements as it anyway goes to bin within 5 mins of reading through the statement.
Moreover, you can also view/download all statements via mobile app & online banking even if you haven't received the email for any reason, so why waste paper?!
You may enable e-statements via online banking or by phone banking.
6. Do Test Transaction
Oh, I love doing this always!
Whenever I receive my credit card, first thing I do mostly is go ahead and quickly do a test transaction of Rs.100 or so, usually through Paytm or PayZapp to check if the card is fully setup and ready to use.
This is done for three main reasons:
The bank knows that you got the card and will start logging the transactions so you get the welcome benefits on time.
Sometimes credit cards may not be properly setup or maybe its in in-active phase. My first indusind Credit card didn't pass this check, so do consider testing prior to doing real transaction.
Some credit card companies might block the card for security reasons if you don't do any transaction in 'X' months post dispatch as they assume customer did not get the card.
So its wise to make some test transaction for all reasons as mentioned above even if you plan to keep the card in cold storage for sometime.
7. Know your Statement Date
Knowing your statement date is essential to keep your finances in control and also to keep a track on spends just incase if your card comes with welcome benefits of Rs.XXXX given on spending Rs.YYYY in ZZ days.
Find Statement Date: While you won't be able to know the statement date anywhere via online/mobile banking with most banks until you get your first bill, you can still know the stmt date by calling customer care.
Change Statement Date: Now as you know the statement generation date, its wise to change it to fit your cashflow – yes, you can change the statement date if you're still wondering.
I usually make sure my statement dates are either at beginning of the month or during mid-month for various reasons.
If you're salaried, you may probably set to 5th of the month or so, as per your convenience.
So far I've changed the statement dates on Amex, ICICI & Indusind – all of them by calling customer care, they just need nil outstanding while placing the request. Have you tried others? Do let me know in the comments below.
Bottomline
Its a good habit to check these basic steps everytime you get your new credit card so that you don't go through any unpleasant surprises in future. Do them even if you plan not to use it for next couple of months for the reasons mentioned above.
Whether you follow all of them or not, you SHOULD at-least disable the International transaction first. You may thank me later!
These are the steps I follow when a new plastic gets delivered to me. How about you, do you check all or some of these? Do share your experiences in the comments below.