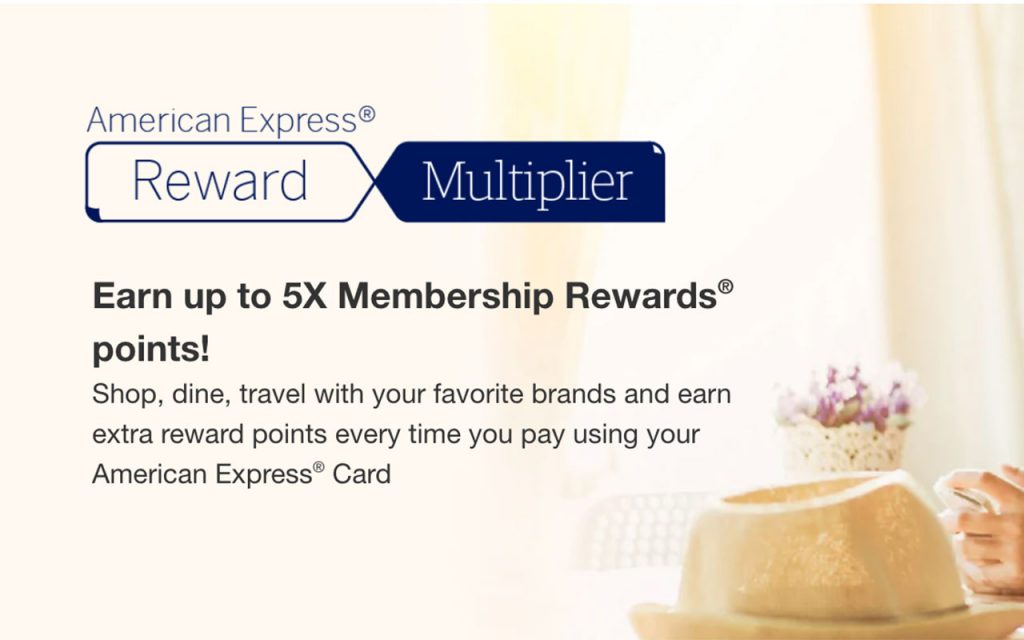 One of the most popular & rewarding offer in the industry at the moment is HDFC 10X rewards program that gives massive return on spend with select merchants especially when you hold HDFC super premium credit cards.
While that program is seeing devaluations back to back, American Express has come up with their version of Reward Multiplier program that gives upto 5X rewards on select cards with select merchants (10X on Centurion). Here's how much points you can get on respective cards:
The Offer
| | |
| --- | --- |
| Offer | Upto 10X Rewards on Amex Cards |
| Offer Type | Accelerated Rewards on select merchants (Includes Amazon & Flipkart). Refer this page for the list of brands. |
| Max. Cap | 25,000 Points per month |
| Fulfilment | 120 Days from transaction date |
| Excluded Cards | Corporate Cards and Co-brand Cards |
| Excluded Products | There is a long list (esp. for Amazon & FK ). Refer T&C link below. |
| T&C | Refer this link for T&C |
One good thing about Amex Reward Multiplier is its decent Monthly Max. Cap. Hope that stays. However, overall return on spend is not attractive as it should. Here's a quick look:
Savings
Here are approx. savings on respective cards, considering 50ps per MR point value. This is an average figure and it may be less/more based on how you redeem your points.
| Card Type | Rewards | Savings |
| --- | --- | --- |
| Centurion | 10X | 12.5% to 25% |
| Platinum Charge | 5X | 6.25% – 12.5% |
| Gold Charge | 5X | 5% – 10% |
| Plat Travel & Reserve | 3X | 2.4% |
| MRCC | 2X | 1.3% – 2.3% |
| Smart Earn | 2X | 1% |
So as you see, for most cards its not worth to go through the 120 Day wait period following all these rules.
However, if you have the plat/gold charge cards, its a whole different story. If you know to play the points game you may easily get 12.5% return or even more with Marriott stays (or) by redeeming for 18K/24K points.
If I apply the numbers to my my last Marriott stay, the return could be as high as 30% but then its not usual and you shouldn't be counting on the Suite rate to compare the savings.
How to Avail?
Step 1: Select a merchant of your choice and click on "Shop Now"
Step 2: Fill out a few simple details and proceed to merchant site
Step 3: Shop all you want in the same session without closing the browser within 30 minutes
Step 4: Proceed to check out with the same American Express® Card used for validation in step 2
I would suggest you to go through the T&C for precautions on this as they've clearly mentioned about the best practices.
Further you may record the video while making the txn if its a high value txn, so it would serve as a proof for escalation, just incase if things go wrong.
Limited Period Offers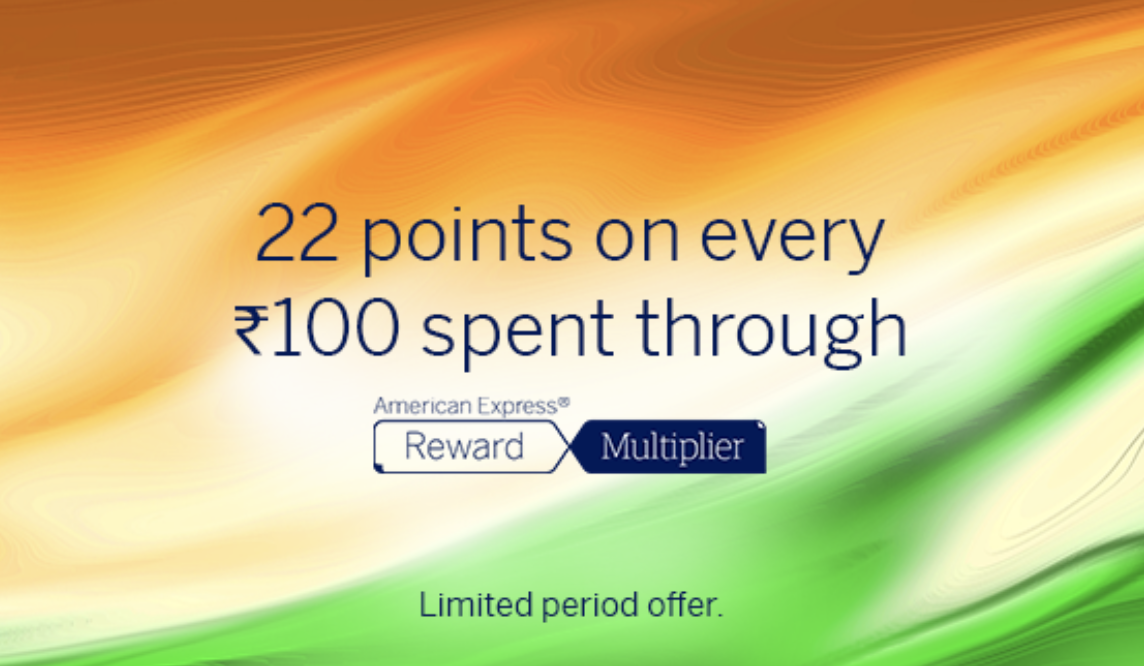 Every now and then Amex sends out a better version of this Reward Multiplier offer as seen above. But this only lasts for few days.
Offer Sample: Now earn 22 points with your American Express® Card, from 16 January 2022 until 26 January 2022.
Good one, but Amex still needs to improve this program to compete well with HDFC. Ideally I would expect at-least 10X on Platinum Charge cards as 5X is too low compared to the competition.
Amex Vs HDFC
Its a nice way to save extra on spends which you anyway do. But if you have to compare it with HDFC, well then its totally a different topic.
For Entry level card holders who can't get HDFC super premium cards, Amex offer is good. Further, your points wont expire fast like with HDFC and also you don't have any redemption restrictions with Amex. So its overall good for this segment.
For Super Premium card holders Amex Reward Multiplier offer offers too low return even on their metal card. For ex, you can hardly save ~12.5% with Amex platinum charge card that costs 70K INR whereas you could save 33% on HDFC Infinia or Diners Black that hardly costs 10K INR.
Final Thoughts
While its not a great benefit in itself due to longer fulfilment time & poor reward rate on most cards, its still a good offer for all charge cards as it opens up lots of possibilities to play the points and miles game.
What's your thoughts on the Amex Reward Multiplier? Feel free to share your thoughts in the comments below.