Do you know that Forex markup fees are one of the major profit making areas for credit card companies? Its good to see that SBI is picking up creative offers to get attention of International travelers. SBI card team certainly seems to have the right people who's pushing the right kind of offers, but it doesn't help me as of now as this offer is applicable only on POS (swipe) transactions and not Online. Here are more details: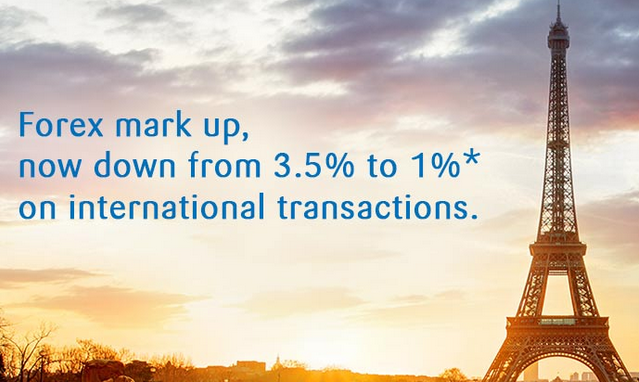 1% Forex Markup Fee on International Transactions
Get 2.5% Foreign Currency conversion mark-up waived off as Cashback on foreign currency transactions at retail stores (Point of sale merchant stores )
Maximum Cashback: INR 1000.
Valid between 01 Dec '2016 and 31 January 2017 (both days included)
Offer not valid on SBI Card Signature & SBI Card Elite cardholders.
Cashback will be processed within 45 days from the offer end date
This offer is over and above any other international offer and does not affect in any way the card holders participation in any other offer / promotion run by SBICPSL
In other words, They'll charge you 3.5% Markup fee +tax and reverse 2.5% as cashback. I guess tax component wont be revered, unsure though. ICICI also has similar offer for Intl txn's, but with real stupid terms & conditions. Here are some expired offers with HDFC related to Intl spends, just to get an idea.
Whatsoever, it helps only the real international travelers but doesn't help card holders making Online Forex txn's. Though, days are not far away for offers on Intl online txn's to kick in, as demand is increasing and while cards with 0% markup fee like Indusind Exclusive Signature Debit card (my fav) is around, this offer stands nowhere.
By dealing with global consumers and with better data in hands, i'm expecting Amex to take an initiative on this in coming days, as they know what the user needs.
If you prefer credit cards for intl txn's, you can grab any of these for better savings on International online spends with 2% markup fee on most cards.
If you're looking for full review of credit cards with low markup fees, check out: Best credit card with low foreign exchange markup fees
What do you think about this SBI Card offer? and which credit card do you use for international spends? Feel free to share your comments below.