Update: Some of the offers below are sold out. Please check app for latest offers.
Credit cards are pretty much rewarding, no doubt! But apart from the credit & debit card rewards, one of the easiest ways to get access to premium brands and save money is by using the CRED app for paying your Credit card bills. If you've checked the app recently, you might have noticed that CRED has upped its game by adding more rewards to the system.
While I've already reviewed the CRED app In detail, here's a quick look into some of the top 10 best and noteworthy CRED redemptions available for this month.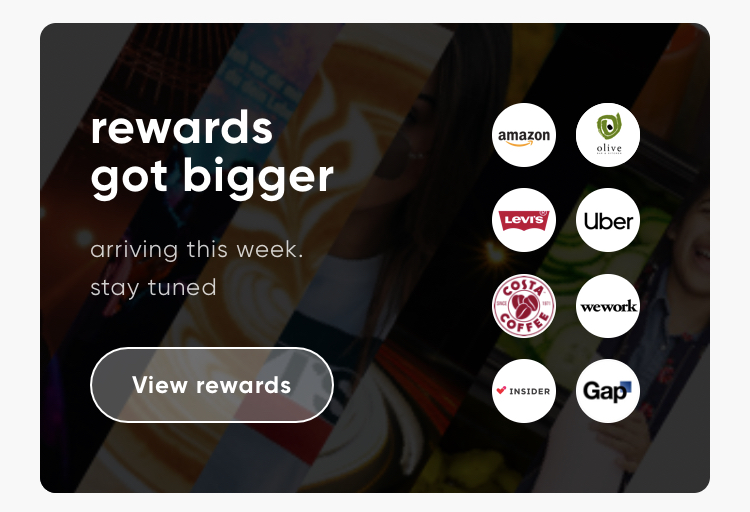 1. Levi's Voucher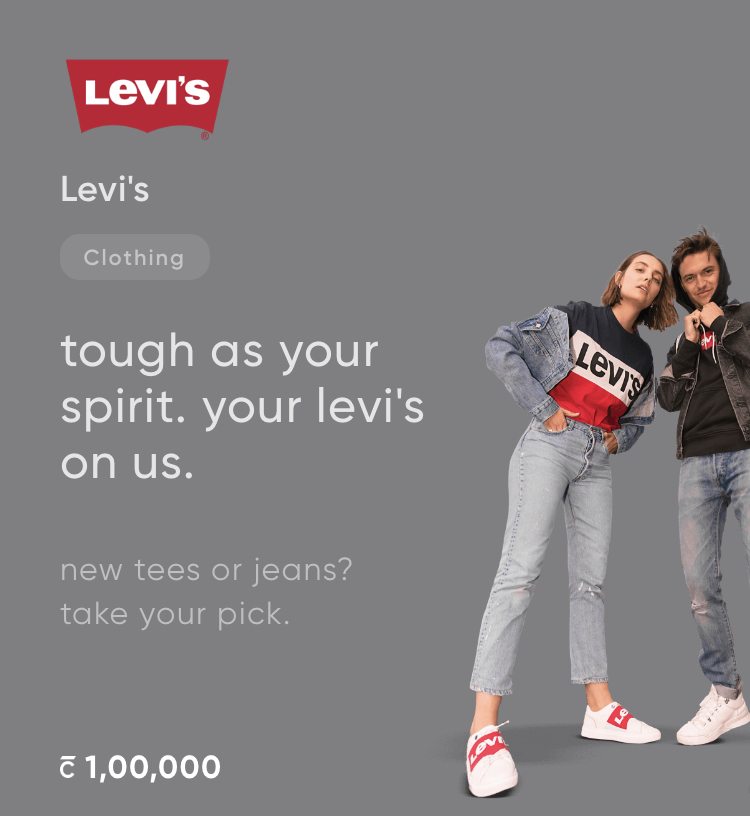 What you get: Rs.2000 Voucher
Cred Coins: 1Lakh
Levi's Voucher has been added to the CRED rewards on 27th Feb 2019 and is probably one of the best redemptions available for now. I grabbed the voucher and redeemed it in the store already. Redemptions are very easy and almost all stores accept the voucher.
Even when the store doesn't have the option to redeem, they'll redeem it through nearby store in metro city as it was in my case. If you've another voucher from your friends/family, You can also stack two vouchers for a single txn, just as I did. 🙂
2. Bookmyshow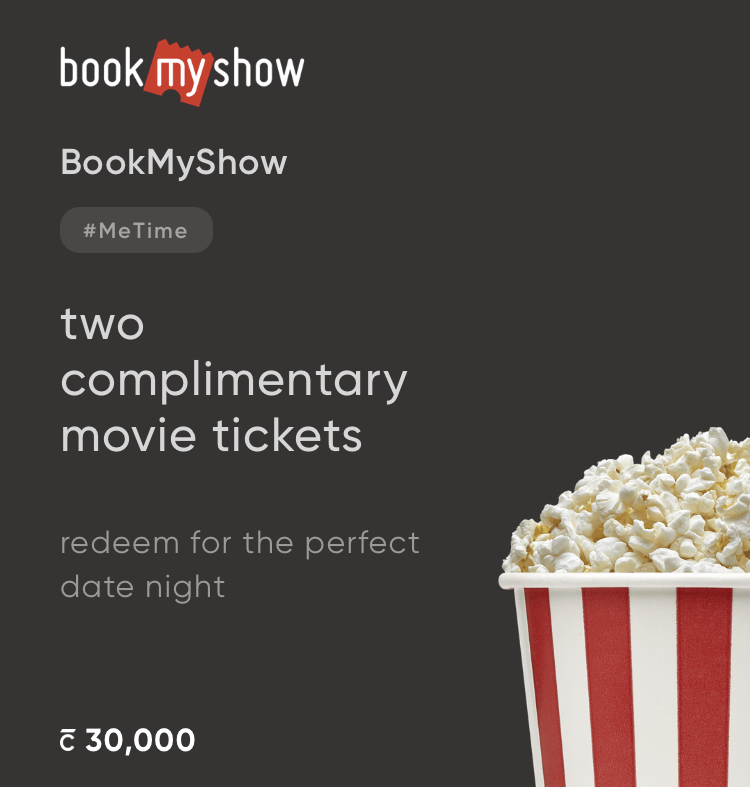 What you get: Rs.500 Voucher
Cred Coins: 30,000
I've been availing Buy1 Get1 offers on credit/debit cards for about 5 Years now and but even with that, you need to pay for 1. With this voucher you get flat Rs.500 offer on booking a movie for two. In most theatres, you could get the ticket entirely for FREE, except internet handling charges.
3. Andamen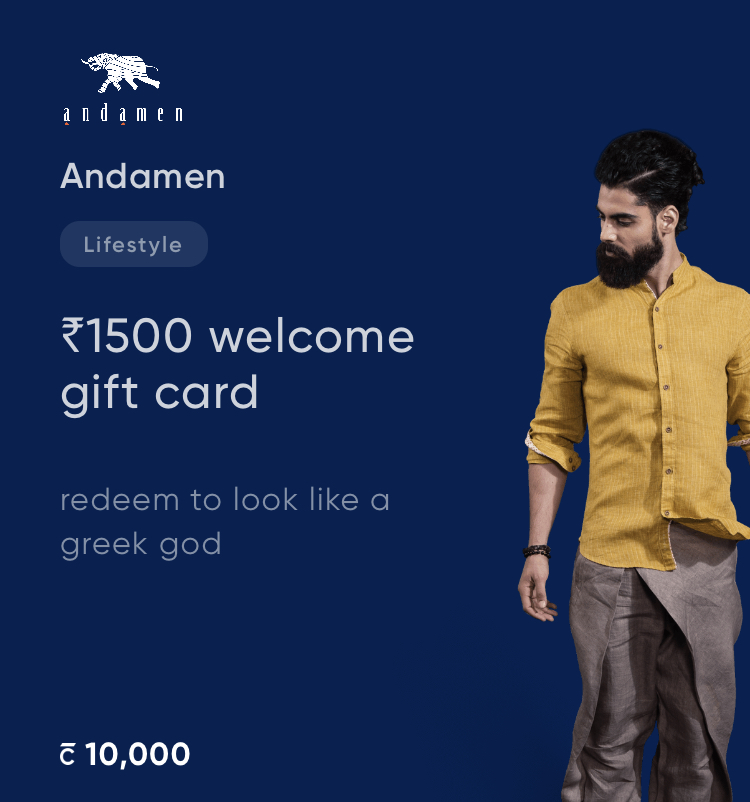 What you get: Rs.1500 Voucher
Cred Coins: 10,000
Andamen is one of the most premium brands when it comes to men's clothing. I've been their customer for about an year and their level of service is so good. You can ask for all type of alterations which you get it for free with the purchase.
As products from Andamen are in the range of ~Rs.3500 & above, this voucher helps you save at least 40% on most shirts.
4. GAP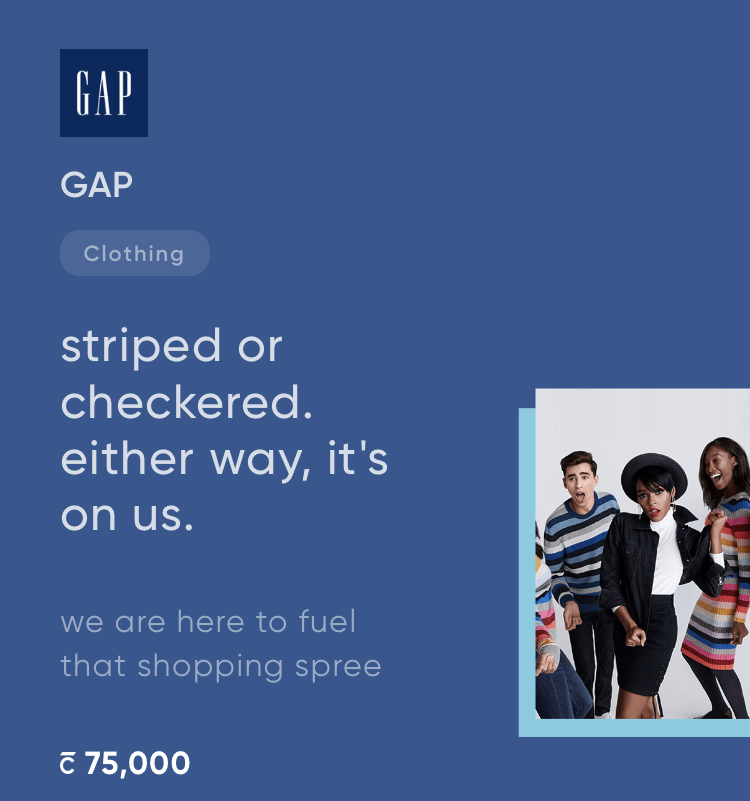 What you get: Rs.1,000 Voucher
Cred Coins: 75,000
Just like Levi's Voucher, GAP Voucher also helps you save on apparel spends. While i wish it comes with higher denomination, Rs.1k discount is still a good amount to explore a brand. I've redeemed CRED coins for this voucher and is going to be my first purchase with GAP.
5. The Moja club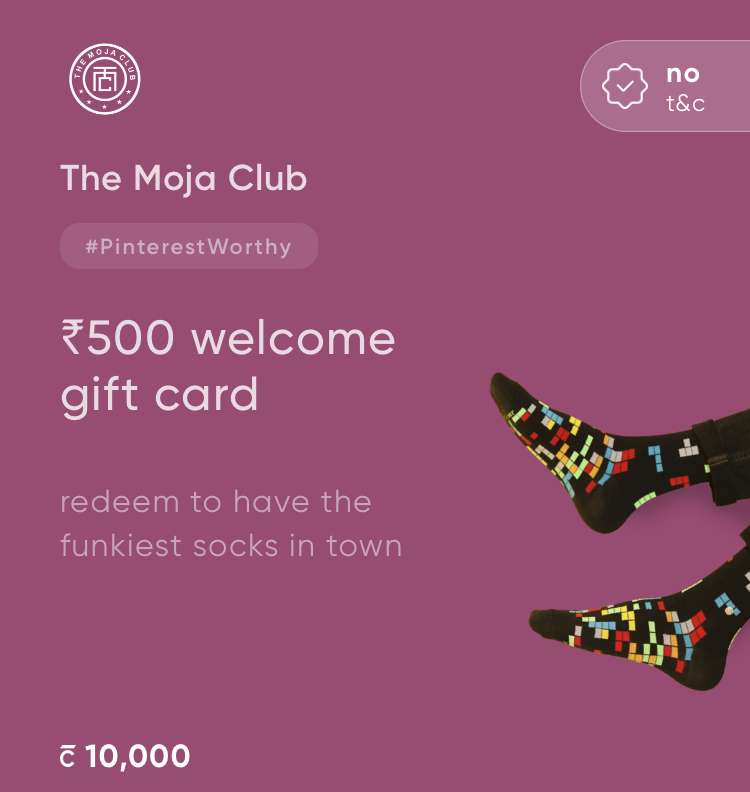 What you get: Rs.500 Voucher
Cred Coins: 10,000
While themojaclub has grand set of socks with colourful patterns, you could also get one for regular use. Its been more than a month since I'm using the socks from the moja club and I'm totally impressed with the quality. Worth trying!
6. The Man Company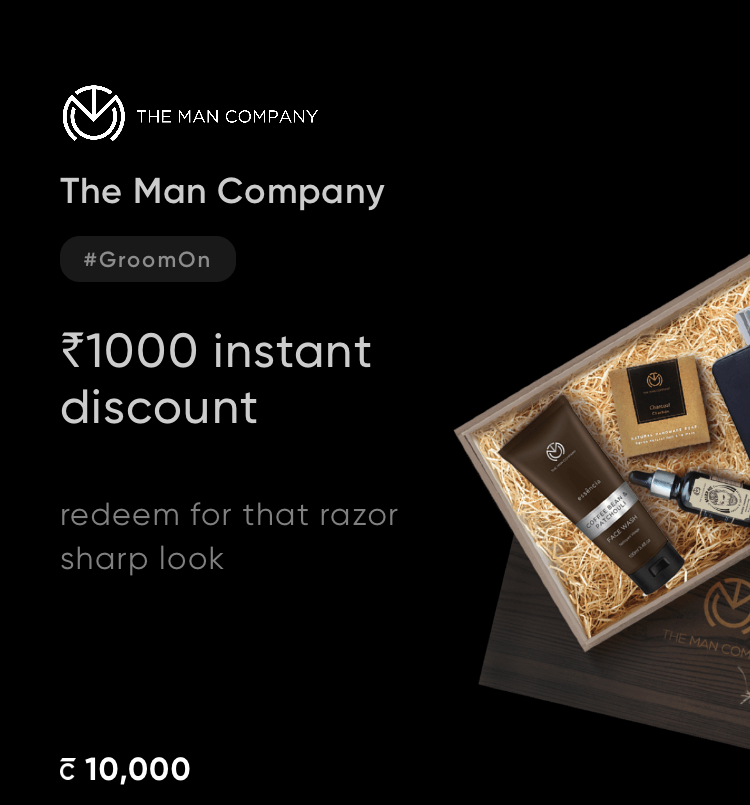 What you get: Rs.1000 Voucher
Cred Coins: 10,000
From soaps to perfumes, I've redeemed a lot with the Man Company. While I'm not a fan of their perfumes, I've filled my house with their soap which is so far good on skin.
7. Cult.fit Membership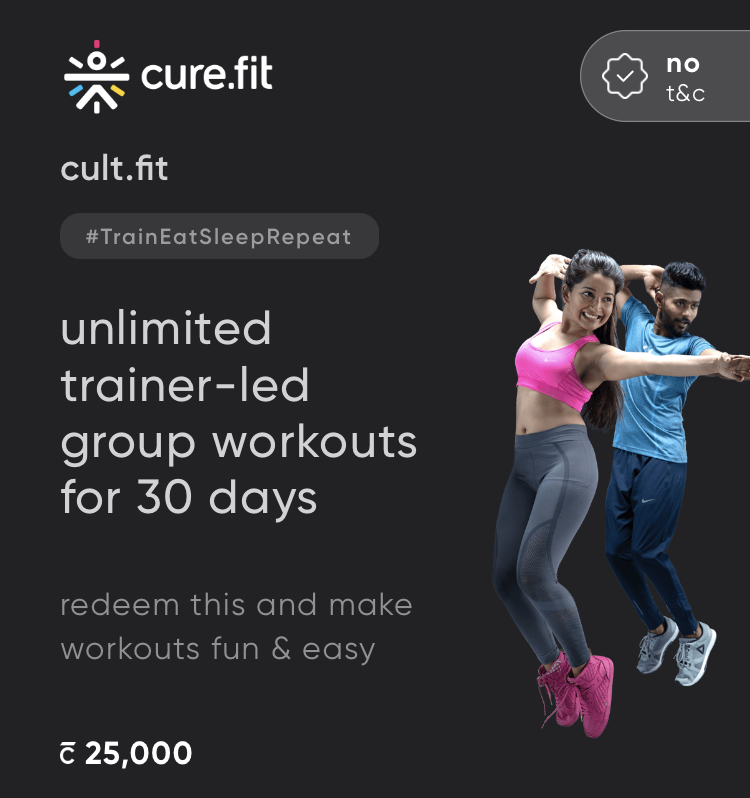 What you get: Get unlimited trainer let group workout for 30 days.
Cred Coins: 25,000
Take fitness goals to a next level. While I personally haven't tried it yet, I knew many who're having good time with Cult.fit.
8. The Mom's Co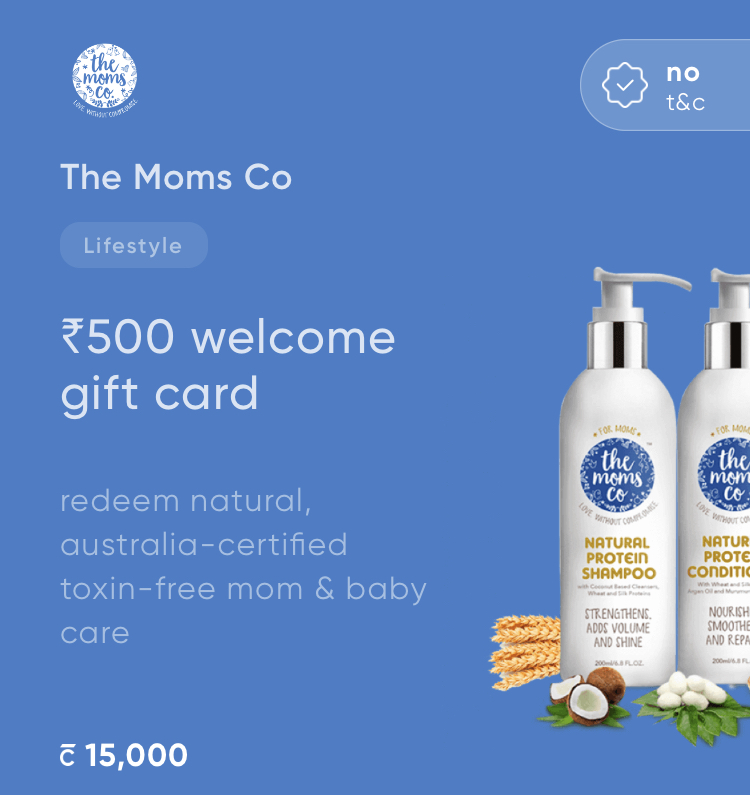 What you get: Rs.500 Voucher
Cred Coins: 15,000
Get natural, toxin free mom & baby care products from The Mom's Co. As expected, I gave it to my friend. He redeemed it and gave a good review on their products.
I never knew these kind of websites even exist before I came across it on CRED.
9. Dineout Gourmet Passport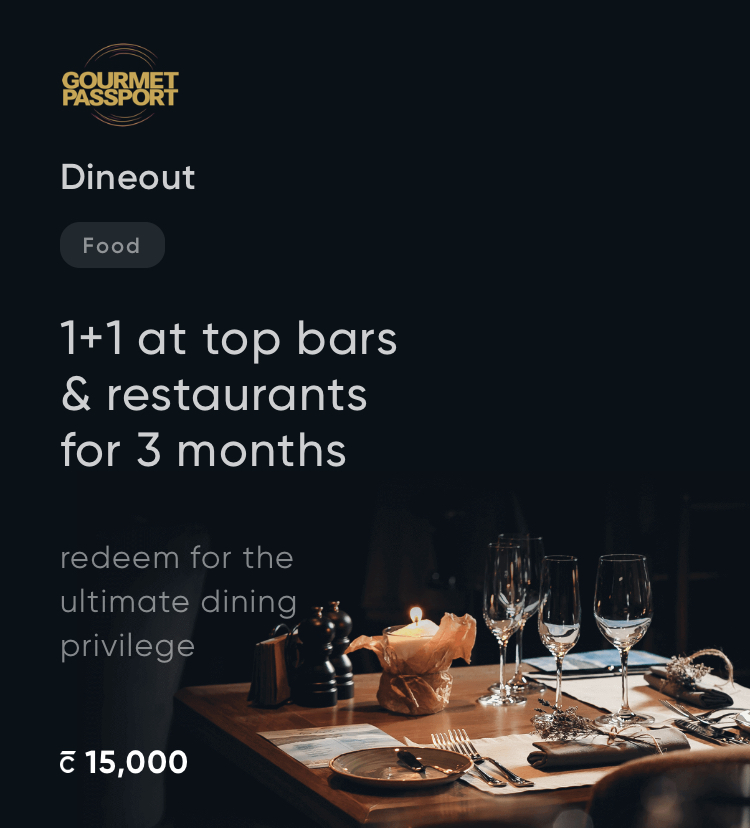 What you get: 3 Months membership
Cred Coins: 15,000
Dineout Gourmet Passport allows customers get complimentary 1+1 food and drinks while ordering from partner restaurants. Dineout Gourmet Passport service is limited to dine-in orders only and not available for deliveries. So if you can find right restaurants, you could save a lot.
10. Ixigo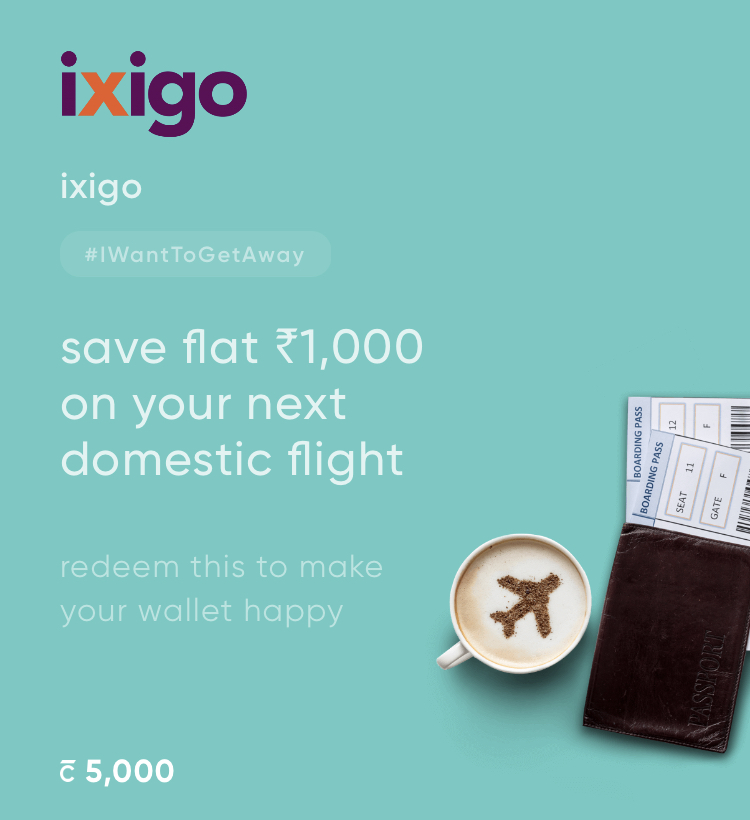 What you get: Rs.1000 Voucher
Cred Coins: 5000
If you're a frequent traveller, you may love the Ixigo voucher that could save you Rs.1000 on your flight tickets. That's a considerable amount of savings (~20%), if you book short distance flights.
Final Thoughts
While these are some of the rewards that are there for a while, there are also other amazing redemptions that I've done in the past, like Rs.5000 Ixigo Voucher, Amazon Voucher, Giveindia Donations, Bombay Shaving Company Voucher, Qtrove, Uber Credits, Rs.1000 with Kill the Bill once & a lot more.
As you may know, they've added Mystery box recently with which you could get a surprise offer "everyday". So its worth checking the app every now and then to grab the offers before they go out of stock.
If you're still not into CRED club, download the CRED APP now & start saving. Or, if you're already enjoying the rewards, which is your favourite one?