Kunal Shah – the founder of Freecharge which was acquired by Snapdeal in 2015 for $400 million is now back with a new bet in the world of credit cards. About his new venture CRED, Kunal Shah says its "a platform to celebrate and reward the most creditworthy people of India".
With a team of about ~60 people based out of Bengaluru, Cred has already raised $30 million from Sequoia Capital, Chinese VC firm Morningside and others. Now lets see what it has to offer us,
What is CRED?
CRED is an app that allows you to earn "CRED coins" for paying your credit card bills. These points can then be redeemed for various premium lifestyle products & services.
Apart from this primary benefit, it also has options to track your expenses, notify due dates, etc.
CRED aims to reward the most creditworthy (Credit score > 750) people of India thereby creating a community of trustworthy customers. CRED pulls your Experian/Crif score at the moment, while CIBIL score may show up in future.
How it works?
It's very simple and the entire process hardly takes less than a minute.
Install the app – IOS / Android (open the link on mobile)
Signup with your mobile number & verify with OTP
Boom!! All your cards now gets displayed. CRED has done the integration with Credit Bureaus like Experian to make this is possible.
Now you have to verify your card to add them to the app by filling the masked numbers of the card.
CRED verifies your card instantly and that's it.
You shall now pay your bills and get reward points equal to the bill amount paid.
In the backend, while you're adding a new card, CRED verifies your credit card by depositing Rs.1 through IMPS/UPI. This reflects instantly on some cards while other cards (like AMEX) take upto ~1 working day.
Is CRED App Safe?
Here are few things you might need to know reg. the CRED app safety,
Security:  As the founder of CRED App had prior experience in handling millions of users on Freecharge, its safe to assume that the app is completely secure.
Privacy: The app has an option to allow email access for reading your statements. If you feel this is a privacy issue as you'll have other personal emails, consider using a separate email ac for linking with Cred. Or, if you can go through your statements line by line, you may ignore the feature.
Payments: Its safe to make bill payments at-least 1 week ahead as you can't be sure what's coming tomorrow. Just incase if it gets delayed more than 3 biz days, get in touch with CRED. Apart from that, never worry about the money, its always safe.
My Experience
Getting Started
The UI/UX of the app is one of the best that i've seen recently. As soon as i installed the app & verified my mobile number, i got 822 Points which is equal to my Experian credit score. Yes, you can get your credit score too with this app.
It takes moments to get familiar with the options and i was able to add one of my credit card and make a payment to it in under 2 minutes. Here are the time frames for your payment to reflect on the Credit Card, from my experience,
Instant: HDFC/ICICI/AXIS/SBI (payments processed via IMPS/UPI)
2 Working Days: Amex
1 Working Day: SC/Indusind
Payments >1L will be be routed via NEFT
When IMPS/UPI rails are down, it will be processed via NEFT.
Note: Always clear dues before ~3 days to be on safer side
Overall the on-boarding experience is very good and you would love using the app just for its neat & clean User Interface. As i'm yet to pay some of the credit card bills (Diwali purchases), this came in right time. Here's a quick look into my ac:
Points Redemption
The most important factor whenever we deal with points is its value. Here its totally dynamic as it depends on what offer the merchants can afford to give. Premium merchants have rolled out exclusive offers for CRED members to generate brand trials and virality amongst these customers..
I tried many redemption options including "kill the bill" which is similar to scratch cards that you see on Google Pay. It got me around ~Rs.170 which is not bad. Its like playing games, try your luck and do share what you got. Here's my first attempt 🙂
Apart from that, one of my best redemption was 5000 points for Rs.1000 Voucher from bombayshavingcompany.com. This gives amazing 20% value. I quickly ordered few items costing Rs.980 to make effective use of the voucher. It asks to pay Rs.88 (tax) to complete the order.
That's huge returns. Now if that sounds unbelievable, You may pinch yourself to verify that you're not dreaming. lol. Here's a quick look into my earnings & redemptions so far!
Some of the merchants available for redemption at the moment are: ixigo, bookmyshow, cult.fit, bombayshavingcompany, bombayshirtcompany, bodycraft, four fountains spa, etc. Note that some of the vouchers can be redeemed only once while others can be redeemed multiple times as well.
Top 10 CRED Rewards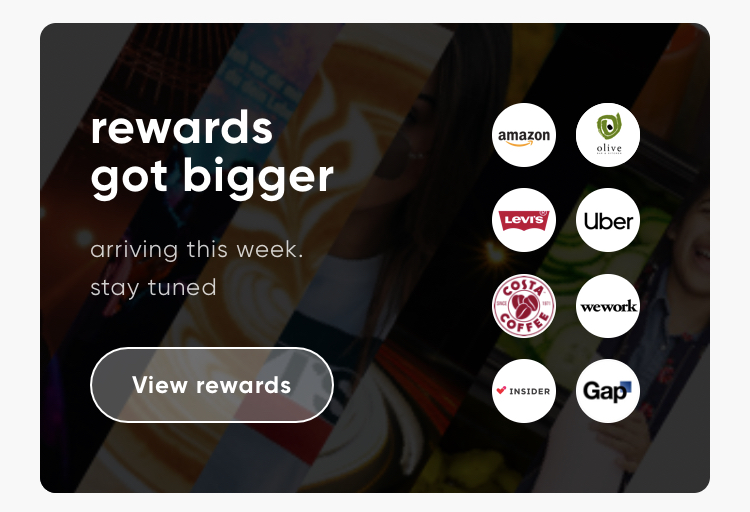 While there are lot of good redemption options appear on CRED, I made a list of top 10 redemptions recently that are wonderfully rewarding for the month of Feb-March 2019. Check out: Top 10 CRED Rewards
Why CRED is a must have App?
The top 3 features for using the CRED app are:
You get rewards for paying credit card bills through CRED platform
If you pay with a debit card, you get additional Reward points there too.
You become part of a premium community that gives access to unique products/services.
And yes, apart from that, some may find their transaction tracking features quite useful too. Cred is currently in the beta phase, yet you can experience most of the features now before it even goes live by year end. Use below links to download the app.
Bottomline
Even though we've apps (like Paytm) to pay credit card bills, there has been limits to it in various aspects and almost none of them gave a premium feel nor rewards.
CRED solves it all with a refreshing look, simple & easy to use interface, rewards system and on top of it – a premium community which is an added advantage to get access to some cool redemption options just as above.
Cardexpert App Rating: 5/5 [yasr_overall_rating]
Have you tried CRED? Feel free to share your experiences in the comments below.