One of the easiest ways to fly in style on Vistara is by availing the complimentary Vistara Gold/Silver tier membership that comes with HDFC Infinia/Regalia credit cards.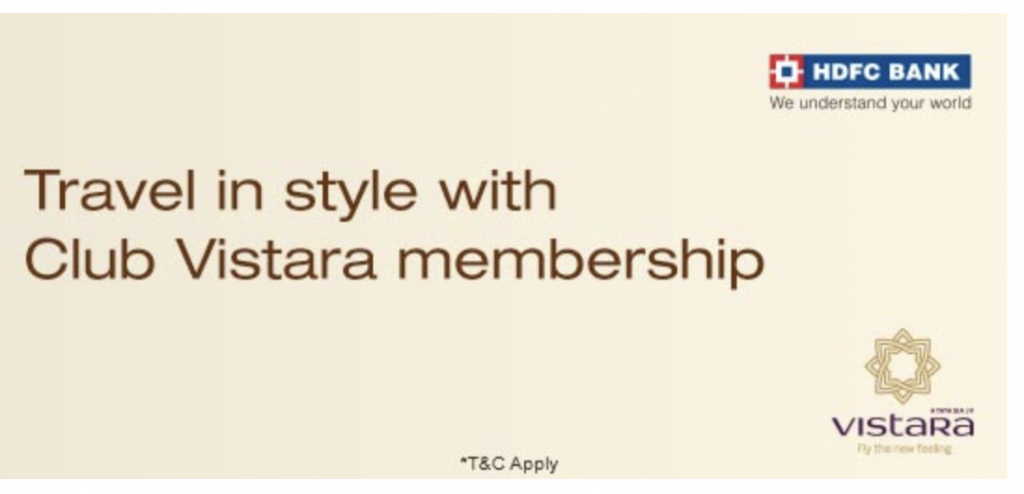 I've always been looking at this benefit as a major one as even Silver tier membership on Regalia lets you have priority boarding, excess baggage allowance, etc. If you're on Gold tier, chances of you getting upgraded to Vistara Business Class is pretty high too. But now its all going away!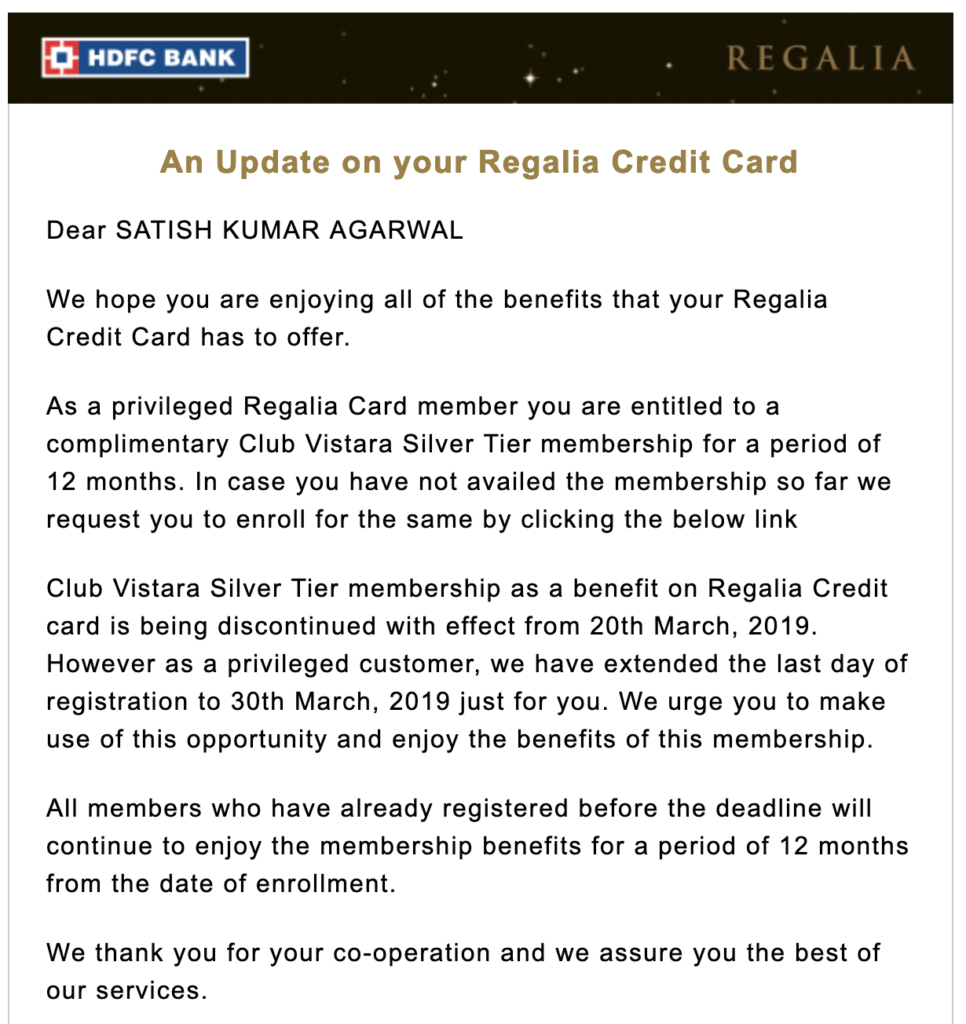 So, as you can read above, HDFC & Vistara decided to get out of this partnership with effect from 20th March, 2019. Though, they've added a grace period and the last date to register for this benefit is: 30th March, 2019.
Bottomline
Even-though it may sound like a devaluation of HDFC Credit Cards, i "guess" this is more of a customer acquisition plan for Vistara signed for "X" years. Yet, I wish this didn't happen so early.
That being said, I hope HDFC would work out on adding value to their cards by replacing this with some other benefit. But how would Vistara add value to its customers? maybe they're eyeing on other card issuers for potential partnership? or maybe not, only time will tell!
What's your thoughts about this Vistara benefit going away on HDFC Credit Cards? Feel free to share your thoughts in the comments below.