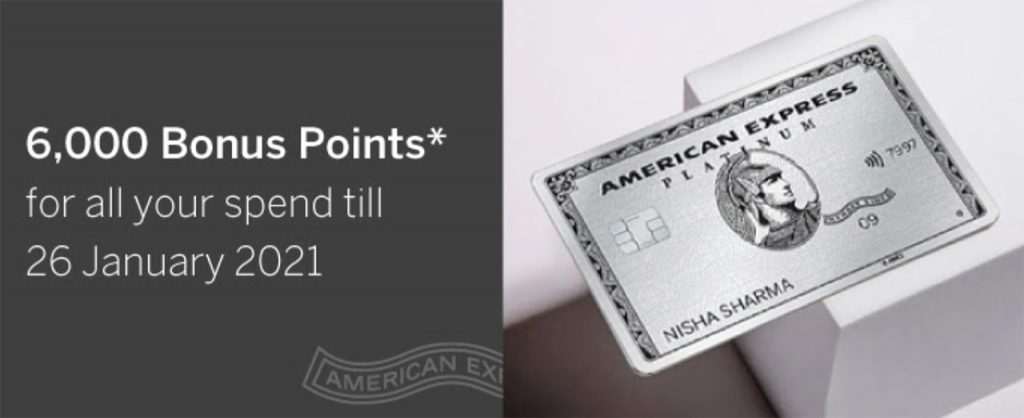 Here's a lucrative 3 day offer from American Express on select Credit Cards for Republic Day (2021). This is similar to the previous spend based offer which we saw in Nov 2020. Here are all the details:
Offer Details
Offer: Get additional XX,XXX Membership Rewards on spending Rs.YY,YYY
Eligible Spend Types : All spends.
Offer Valid for: Select cards that received the communication
Offer Period: 24 Jan to 26 Jan 2021
How to opt-in for offer: auto enrolled (in my case)
Fulfilment: 31 May, 2021
Speaking about offer variants, there are few and here are the ones I came across:
Spend Rs.1.5L and get 30K points
Spend Rs.60K and get 12K Points
Spend Rs.30K and get 6K points (I got this on plat charge)
Spend Rs.25K and get 5K points
Update: There are many other variants based on the card you hold. Above are for the top level cards (Plat Charge, Plat Reserve, etc). And the lower end cards have extended validity, upto 31st Jan 2021.
Looks like the emails are being sent in phases and should receive the email by EOD. If not feel free to call support and ask. They will talk to the marketing team and let you know the offer over the call (if available), usually within a minute or two.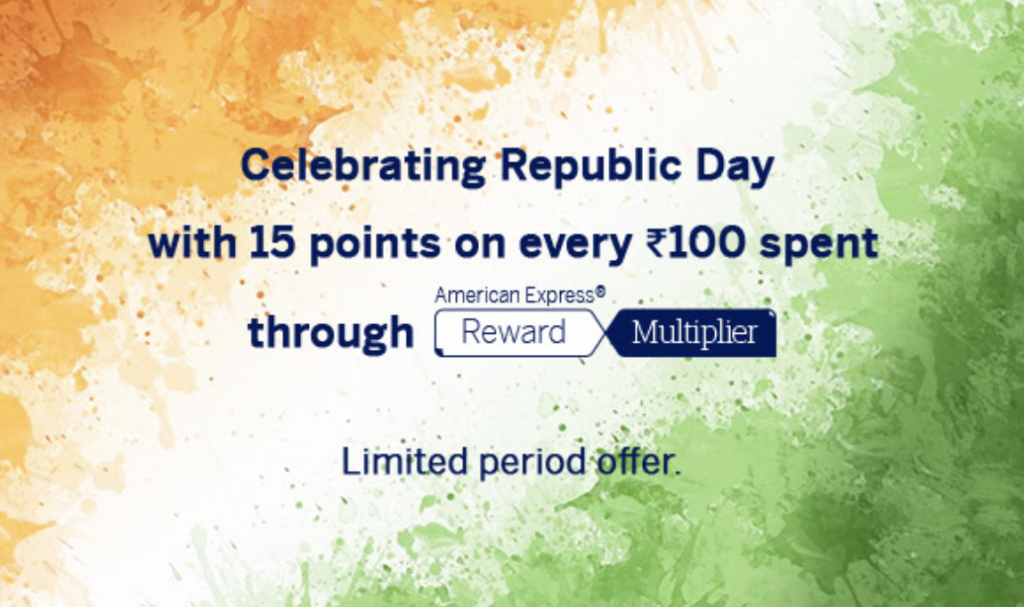 That aside, Amex is also running the rewards multiplier at 15 MR points per Rs.100 spend on select merchants. That is nice ~7.5% return on spend but is nowhere close to HDFC Super Premium cards.
And now as HDFC upgraded 1000's of cards to LTF super premium cards, I guess this will likely put a dent on these rewards multiplier spends for Amex. I mean why would anyone go with 7.5% while they can get 33% with HDFC 10X Rewards.
Anyway, let's see if these help to see a permanent facelift of Amex Rewards Multiplier anytime soon.
Final Thoughts
The return on spend for this offer is close to ~10% for most (as points) and that's indeed awesome. If you're wondering how I arrived at that % you may want to know how to Maximize Your American Express MR Points Value.
It's wonderful to see frequent targeted offers like this from American Express. I checked with couple of my friends and all of them have received the offer, so maybe this is that offer which is targeted for "all" cardholders!
Offer Fulfilled: On 13th May 2021
Have you received the offer? If so which one, feel free to share your thoughts in the comments below.