The American Express Membership Rewards program in India provides some amazing redemption options but not everyone gets it right, as loyalty programs are usually complicated and you need to have a bit of knowledge to maximize the value.
Here's the ultimate guide to help you choose the best redemption option to get maximum value for your Amex Membership Rewards (MR) Points based on your needs. Let's begin,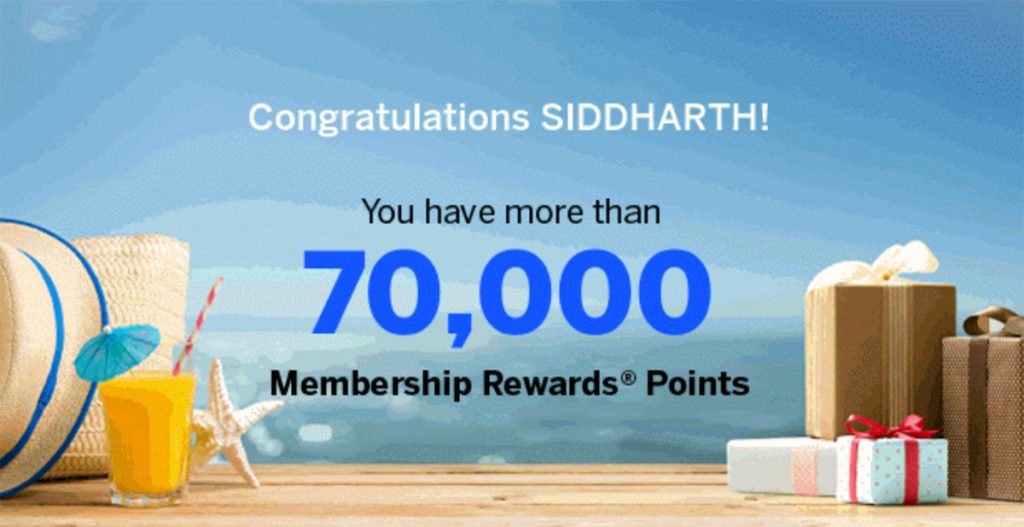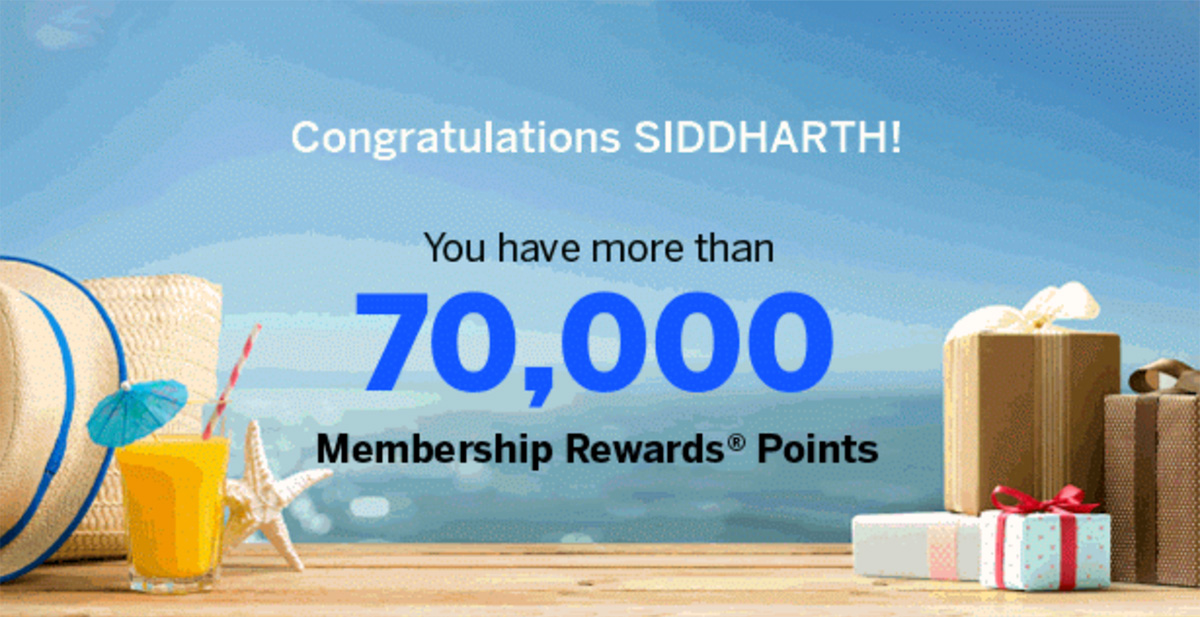 Statement Credit
One of the advantage of holding Amex cards is that they allow you to convert your points to statement credit, which is as good as cash. A lot of those who're new to credit cards choose this option but its probably the worst idea as Amex points are lot more valuable than just 25Ps.
So kindly ignore this and move to the next available option.
Gold Collection
American express has a concept of 24/18 carat Gold Collection on select cards like MRCC & Gold Charge card wherein you can redeem 24,000 or 18,000 points. Here are my favourite redemptions in this category,
Statement Credit
Note that this is different from the other statement credit option we saw above, as in this case you need to redeem minimum of 18k or 24k points at once.
Every once in a while, I go with Rs.10,000 statement credit option by redeeming 24,000 Points.
This isn't the best idea to use Amex MR points but this allows me not to spend from my pocket. So I'm OKAY with loosing bit of value.
Amazon Vouchers
When I see upcoming spends on Amazon, I go with 18,000 Points redemption that gives me Rs.8,000 Amazon Voucher.
Again, this isn't the best option to use Amex MR points as even ICICI Amazon Pay Credit Card gives good returns on Amazon spends. But again, I do this at times to save money from actually spending.
Hot Rewards
Every once in a while Amex comes up with discounted points requirement for the catalogue redemptions. Once you're in the membership rewards page, You can navigate to Hot rewards section as below,
One such offer running at the moment is you can get "SatyaPaul E-Gift Voucher INR 1000" for 1600 MR Points instead of 3600 MR Points (regular requirement). That gives you a value of 62Ps/Point, which is quite attractive.
Marriott Transfer
Now we're getting into the hottest section: Travel redemptions.
If you're someone who loves premium travel, you should definitely explore Marriott properties, as their loyalty program Marriott Bonvoy is the only major hotel loyalty program that's relevant to Indians at the moment.
And the only Credit card that allows you to transfer points to Marriott is Amex. I'm a huge fan of this as you may already know. Most of my hotel stays at Marriott are taken care by Marriott Points, transferred from American Express.
With Marriott points you can easily get a value of at-least 50Ps in most properties and even more at times. You can get unbelievable value if you're a Marriott Elite member.
For example, if you're a Marriott Platinum Elite, you can redeem 12,500 points for a night and get a suite upgrade (most likely) + breakfast + lounge access in a luxury business hotel that easily sell a room for Rs.15,000 & above. So getting Rs.1/point isn't tough especially when you've elite status like Gold/Plat with Marriott.
A quick look into my hotel reviews would help you understand how much value you could practically expect.
Note: It takes about 3-5 days to transfer Amex MR Points to Marriott Bonvoy Account.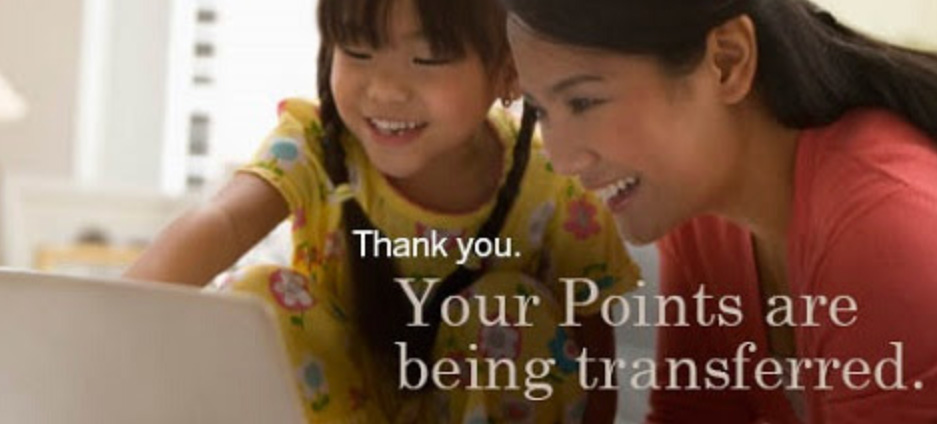 Domestic Travel vouchers
On Plat Travel: 40Ps/point (Bonus points received on milestone spends carry value of 66ps/88ps)
Other Cards: 33Ps/point
If you're not much into exploring premium hotels or just want to stay at non-Marriott properties in India, Amex has an option for you: Amex Domestic Travel vouchers.
Just like most other credit card loyalty program, you can also use your Amex MR points to book a domestic hotel or flight.
This is yet another good redemption option but as anyway I've points on other cards to take care of flight bookings I hardly use this.
Other Airline/Hotel Transfers
Apart from those mentioned above, you also have ability to transfer to 9 airline partners and other hotel loyalty programs like Hilton Honors.
Hilton is another good hotel chain for Indians to explore using points but problem is we need more points to explore different programs.
How to earn Amex MR points?
Just as you may already know, the ability to earn reward points with American Express is relatively low. Even though you can get amazing value with their merchant offers, the MR points earning potential is very low.
So the only way to earn more points is by participating in their accelerated promotions every now then.
For ex, you can get 5x bonus points on insurance, 10x/15x on travel spends etc. Apart from that, they also run supplementary card promo offers that will get you points for applying & spending.
All these are temporary offers, so you need to keep yourself updated about the latest Amex offers. Easy way is to follow cardexpert on Facebook for instant updates.
Just incase if you're not holding Amex cards yet, here are some of the cards worth exploring,
Note: You get additional points for applying through above links. Check the landing page for detailed referral offer info.
Final Thoughts
As always, there is no single best way to use Amex Membership Rewards points, as it depends on one's lifestyle. For some, cash credit would do, while for others Marriott transfer makes a lot of sense and for some rare souls even airmiles gives amazing value when used right.
For me, combination of Gold Collection& Marriott points transfer works pretty well.
As the points earning capacity is low, there are only few things we could explore. I wish Amex does something to allow Indians get more reward points, like spend based promos with 3X/5X Points, which would be amazing. That would make us addict to the program like never before.
What's your favourite Amex MR Points redemption? Feel free to share your thoughts in the comments below.